We've got a couple of exciting things already planned for this year. First and foremost…we booked our fall family vacation to Disney World!
This has been a long time coming
and I couldn't be more thrilled. So thrilled, that I've started contemplating how all of this build up is going to crash and burn the day we come home. Two years of waiting for one week of fun. Yikes.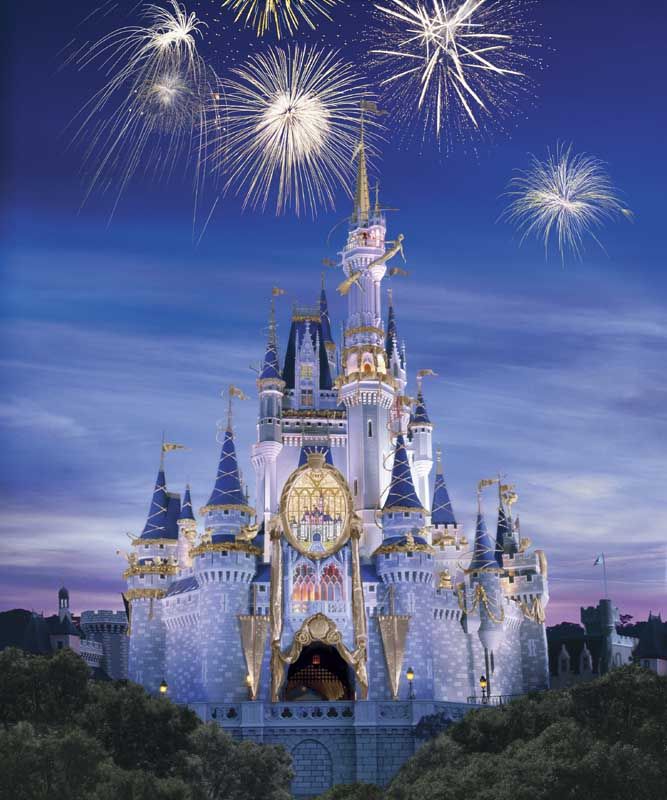 Anyway, some details are already planned and there will be lots more planning to come.
We're staying at the Art of Animation Resort on Disney property. Staying on property is a no-brainer. Wonderful transportation between all the resorts and parks and to and from the airport. No need for a rental car and no cost for parking at the parks. It's a value resort (the cheapest rate for Disney resorts). We contemplated staying at a moderate resort (the next price category up) since we knew we would be spending more time at the resort than in past trips. However, once I looked at the AoA resort online, I knew this is where the boys would have the most fun at the ages they will be (2 1/2 and 3 1/2). An entire section of the resort looks like Radiator Springs from the Cars movies, which they both love. You can stay in the Wheel Well Motel, just like in the movie. It's a big family trip – my mom, Ryan's parents, and Ryan's sister and her family are all going. We opted for family suites in the Cars section and requested to be in adjacent rooms. Each suite sleeps six, has a kitchenette, master bedroom, and two bathrooms.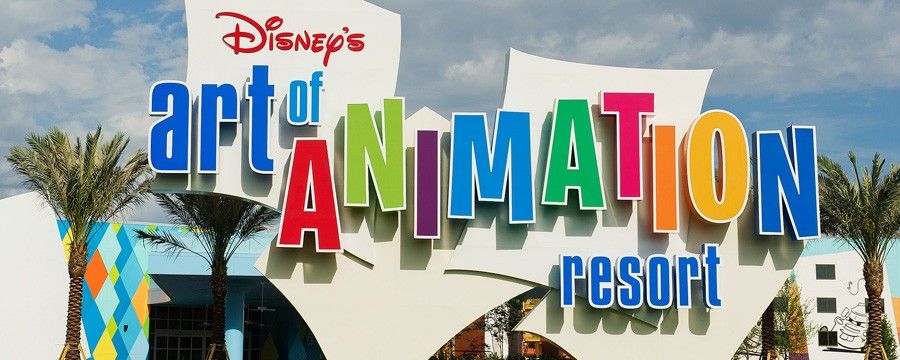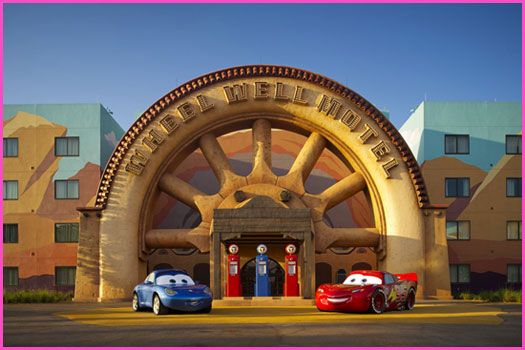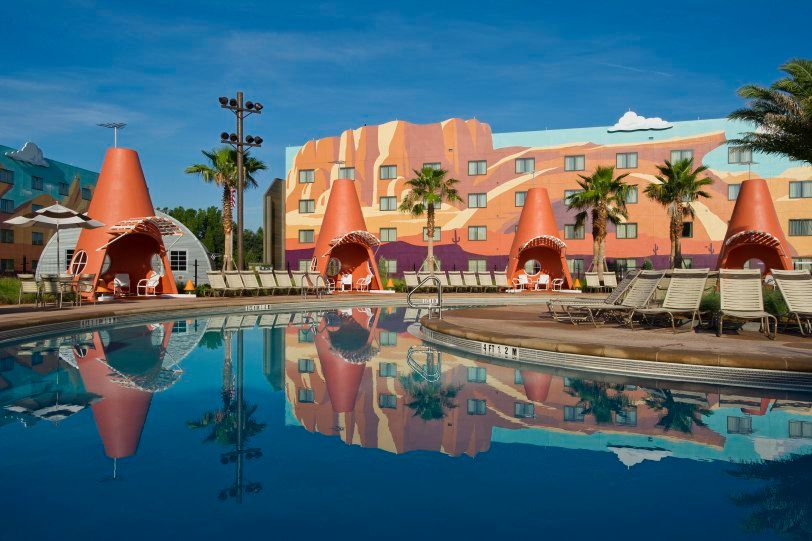 We made sure to build in plenty of time to rest. When Ryan and I went 6 years ago, we were exhausted! Walking from 8am to 10pm or later every day wears on the old body, and while I hope to be in much better shape by the time we go than I am in now, I'll still be 6 1/2 yrs older than I was last time. Plus, I'm sure the kids won't nap much (if at all) at the parks and I don't want to waste time going back and forth. Days off will let us catch up on some needed rest.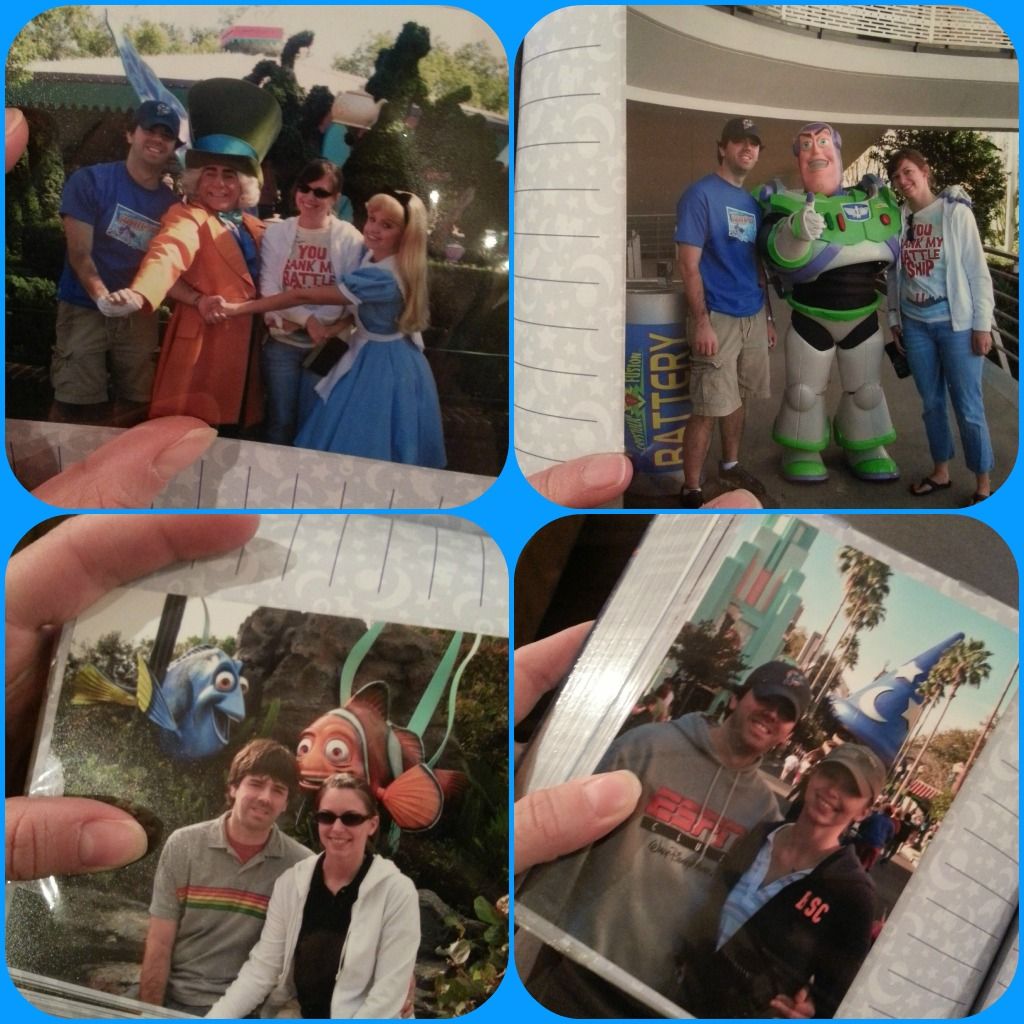 Currently debating flying vs. driving just because airfare right now is $300+ per person. That's over 12-hundo for all of us. My time is definitely worth some money, considering that it's a 2+ hr flight and a 16+ hr drive. But I don't know if it's worth $1200+.
The preliminary itinerary looks something like this:
Friday: We will arrive and unpack, tour the resort, and enjoy some R&R. Maybe head to Downtown Disney for dinner.
Saturday: We will go to the Magic Kingdom first thing. Ryan wants the boys to see Cinderella's castle first since that's what they recognize as being Disney World. We may or may not stay there all day – we got 4-day Park Hoppers so we can change things up. I don't think we'll spend an entire day at Epcot and Ryan's parents aren't interested in going there. They won't arrive until sometime Saturday so this would be a good time for us to see Epcot. It will be fun for the boys to ride the monorail between parks.
Sunday: We plan on spending this day at the resort. Hopefully the weather will be nice for swimming. If not, there's always Downtown Disney. We are going to take the boys to a character breakfast one day and I think it would be ideal to do this on a day when we don't have anything else planned so we're not rushed.
Monday: A park – maybe Disney's Hollywood Studios (my fave!). I think we could easily spend an entire day here (maybe more).
Tuesday: Resort. Ryan and I have talked about leaving the boys with the grandparents one day while we drive over to Universal Studios' Islands of Adventure for a date day. 🙂 We'll see how we feel abou this once we get there. Ryan's parents are driving down so we'll have access to a car, which will be really nice. We'll be able to make grocery store runs and eat some breakfasts & snacks in the room since we'll have our handy dandy kitchenette available.
Wednesday: A park. Animal Kingdom perhaps. I'm not sure if we'll spend a whole day there and I know they close earlier than other parks, so maybe we'll go back to Hollywood Studios. We want to save an entire day for Magic Kingdom. It would be kind of sweet to start and end our trip there.
Thursday: Resort / relaxation day.
Friday: Park day (MK maybe).
SadderDay: Go home
So that's all I know for now. It's really exciting that this is in the foreseeable future now…instead of 2 yrs away like it was the first time I wrote about it.
excite!
~C~