A look back: state fair (2013) | state fair (2011)
First things first, we have this tradition every year that we go to the state fair (we didn't make it there in 2012 due to being in the middle of remodeling our newly purchased home).  We take a photo inside a tractor tire. I love doing this – we have several photos that we take each year. I enjoy comparing year to year to see how the boys have grown and this is one of my favorites. Dexter hasn't been too interested in participating with me so far. Maybe next year.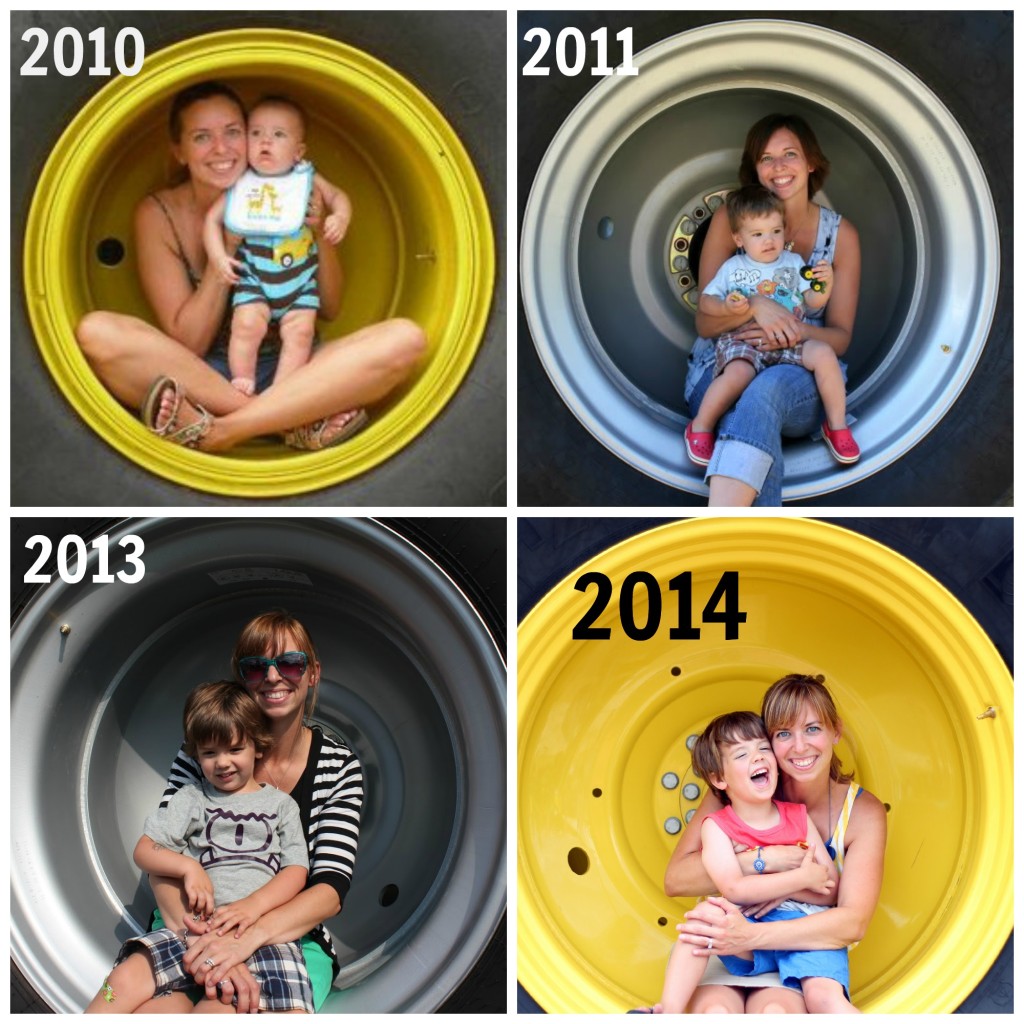 It's wild to see the similarities and differences from year to year.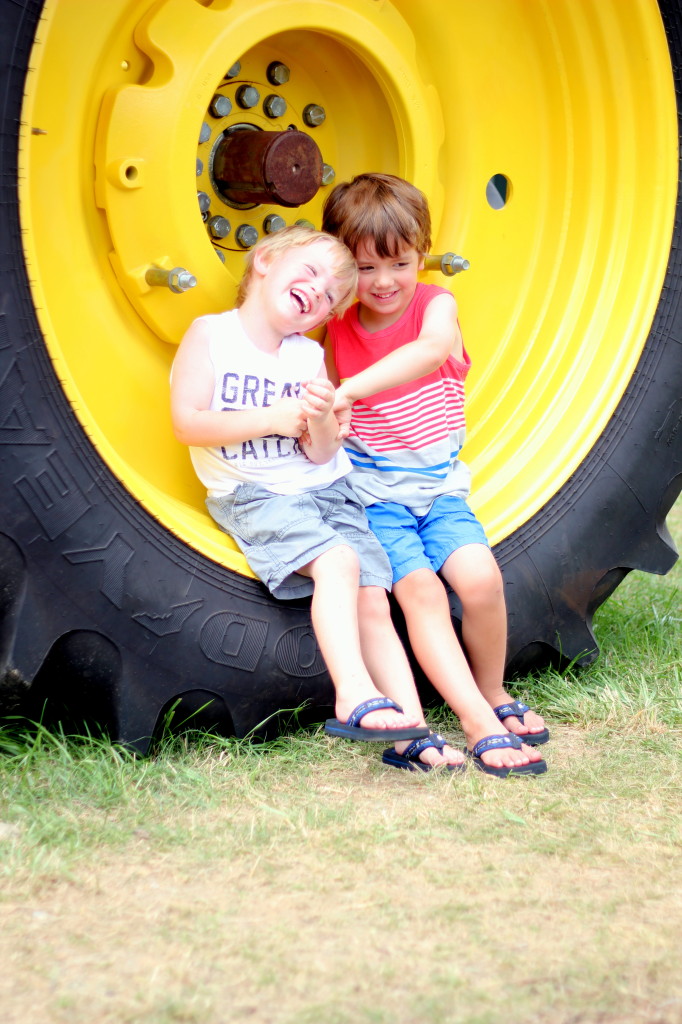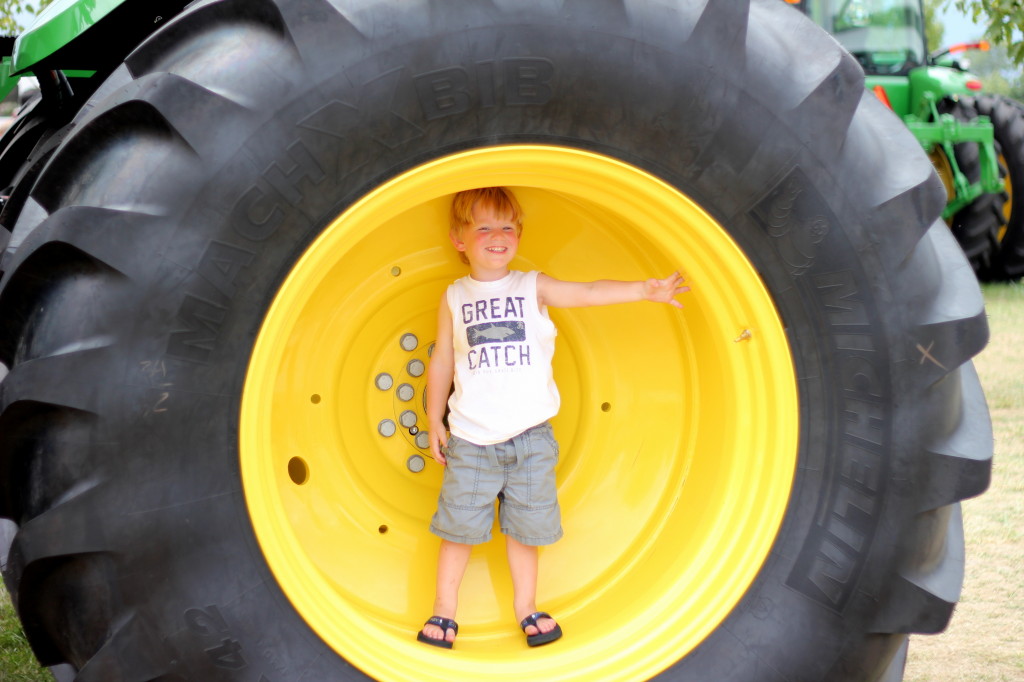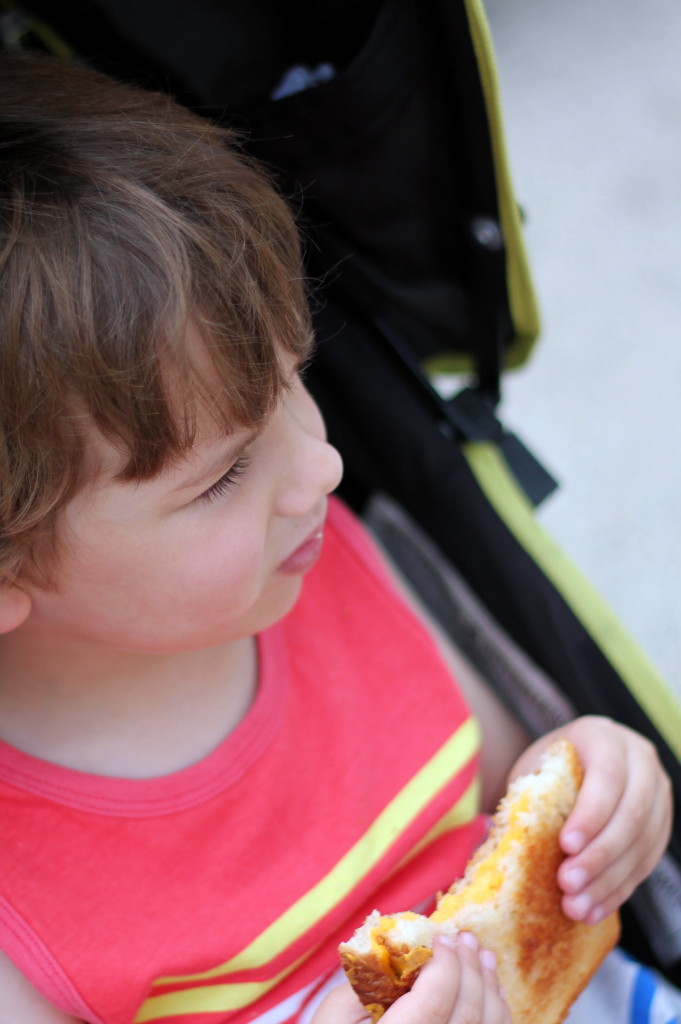 A pit stop at The Dairy Bar to grab a delicious grilled cheese sandwich. The boys had American on White while I enjoyed Pepper Jack on Sourdough.
Funhouse mirror fun: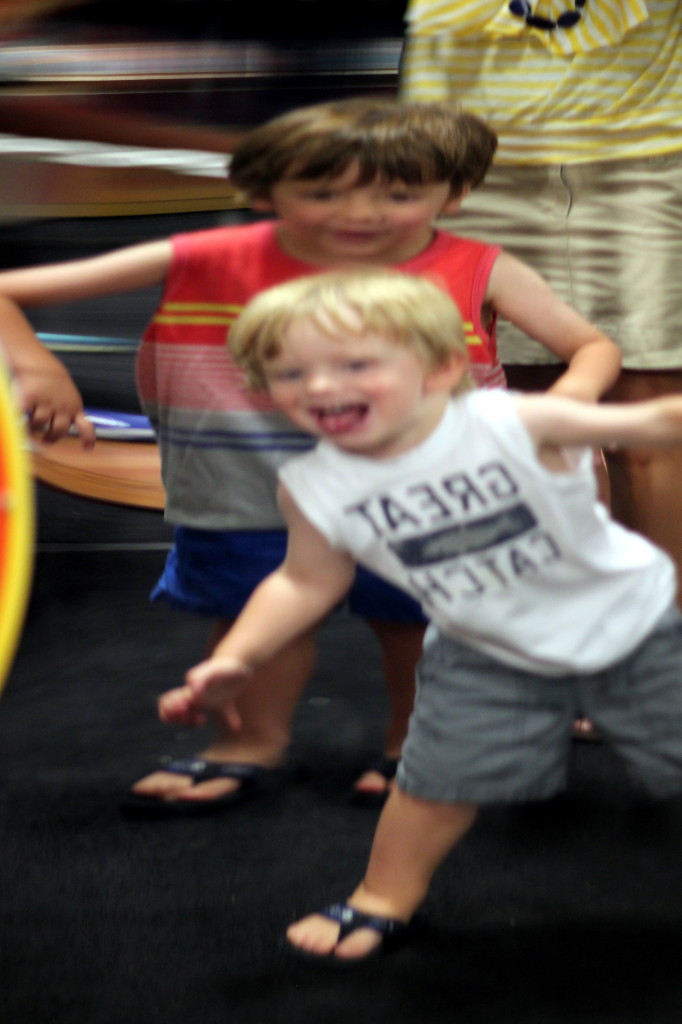 Last year we were disappointed that we hadn't planned ahead for the boys to see the Monster Truck show.  We failed to plan for it again this year, but felt lucky when we discovered that it was taking place Sunday during our visit.  The boys were extremely intrigued!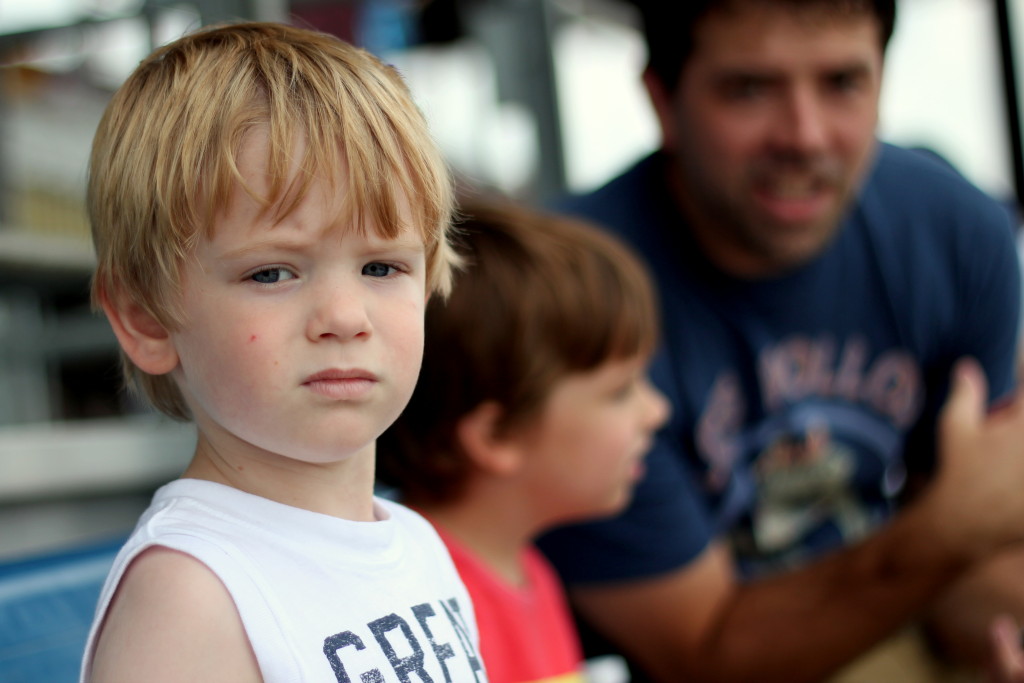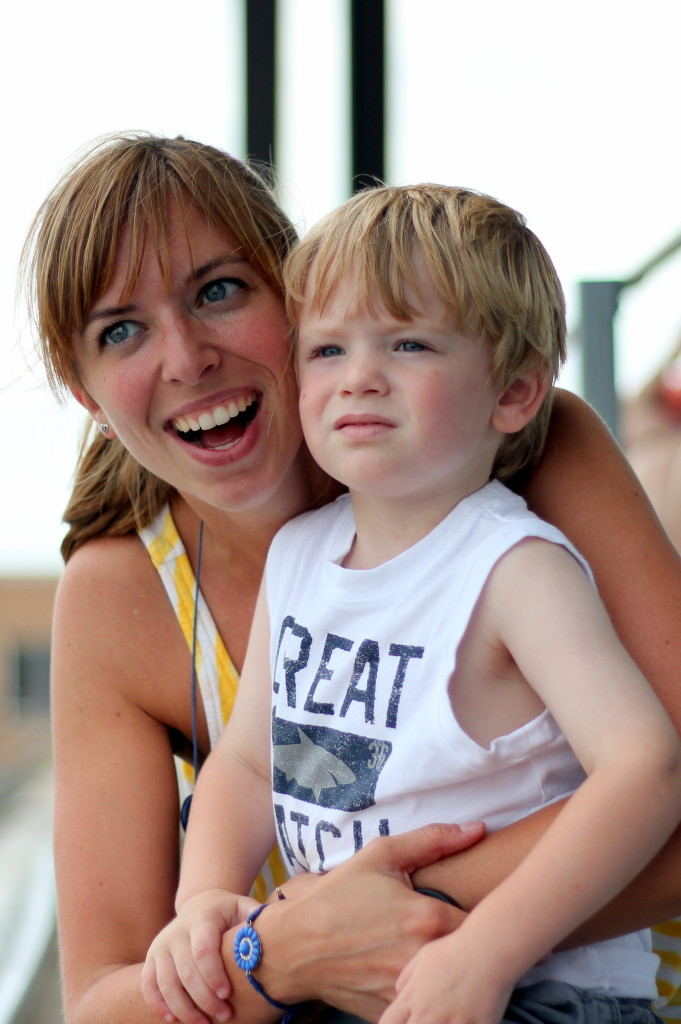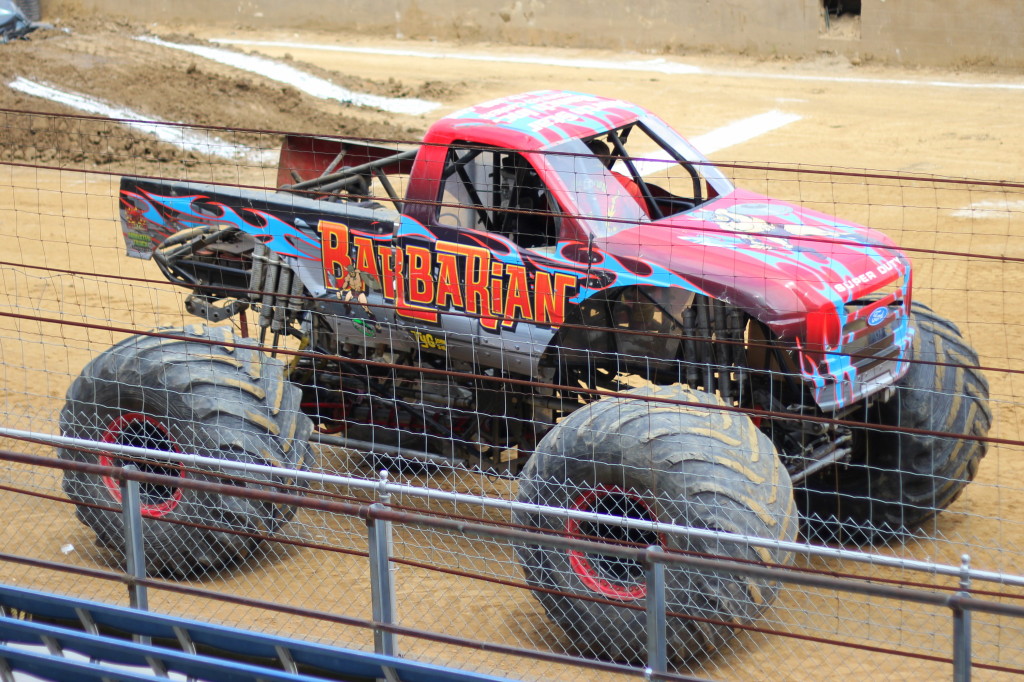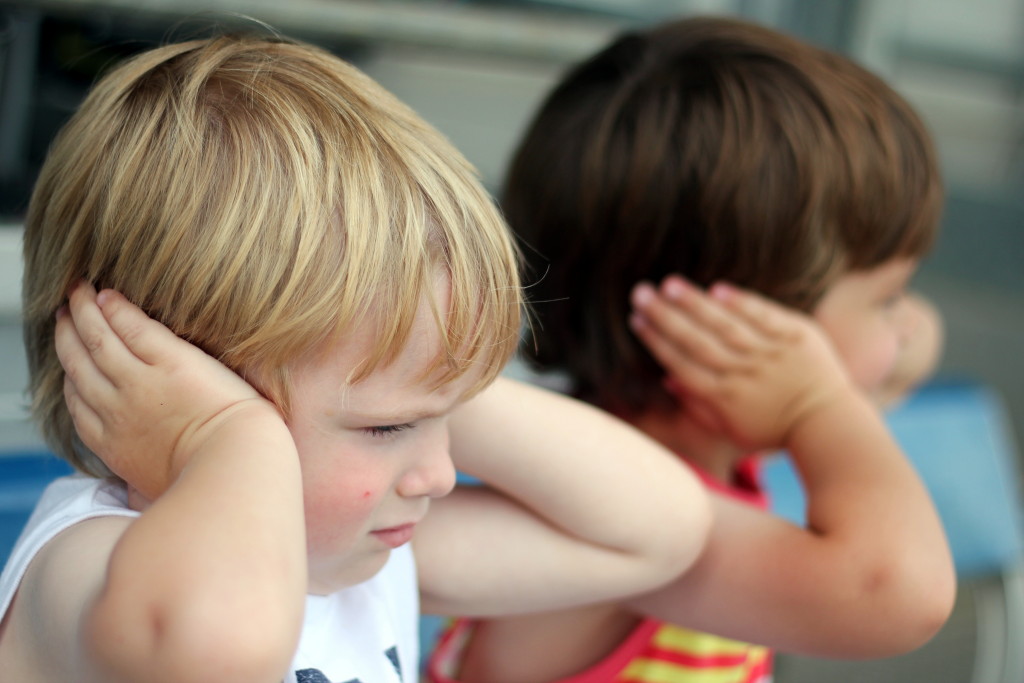 They enjoyed it for a while but after about 45 minutes, Theo'd had enough of the loud engines and was begging to go.  Ryan and I pouted a little and Dexter just goes with the flow so he didn't protest. Wouldn't you know, it wasn't long before Mr. Grumpy Pants was passed out, fast asleep.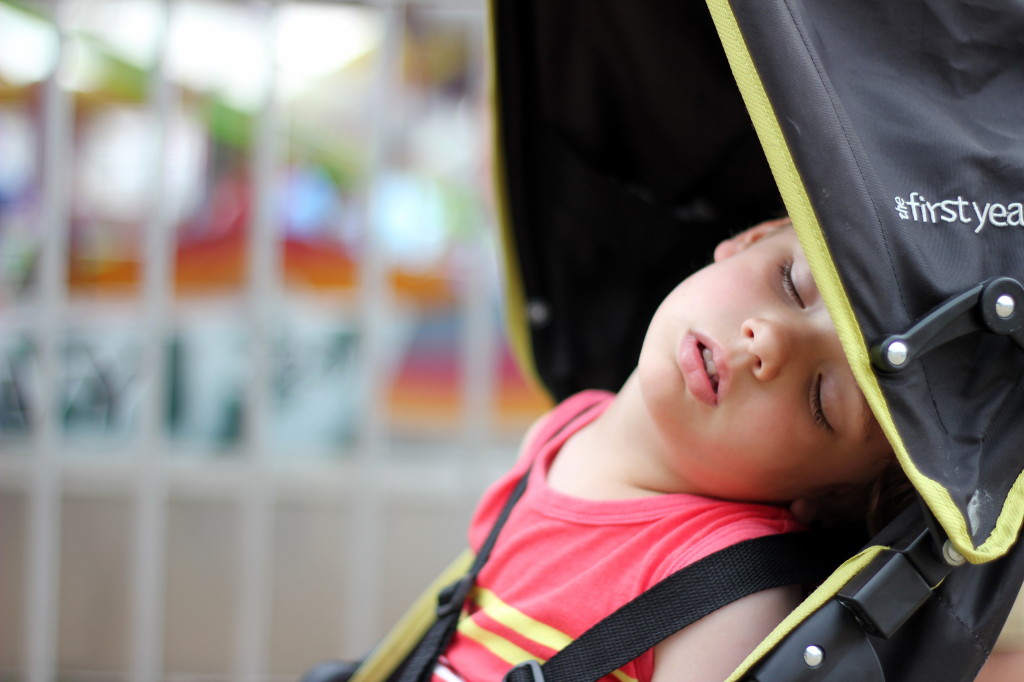 Since Theo kind of ruined the Monster Truck show for the rest of us, we rewarded Dexter's good behavior by allowing him to choose a ride to ride. I was not planning to do any rides – I'm just not a fan of fair rides – I don't trust them at all.  So this was a big deal for me, letting him ride these darn boats!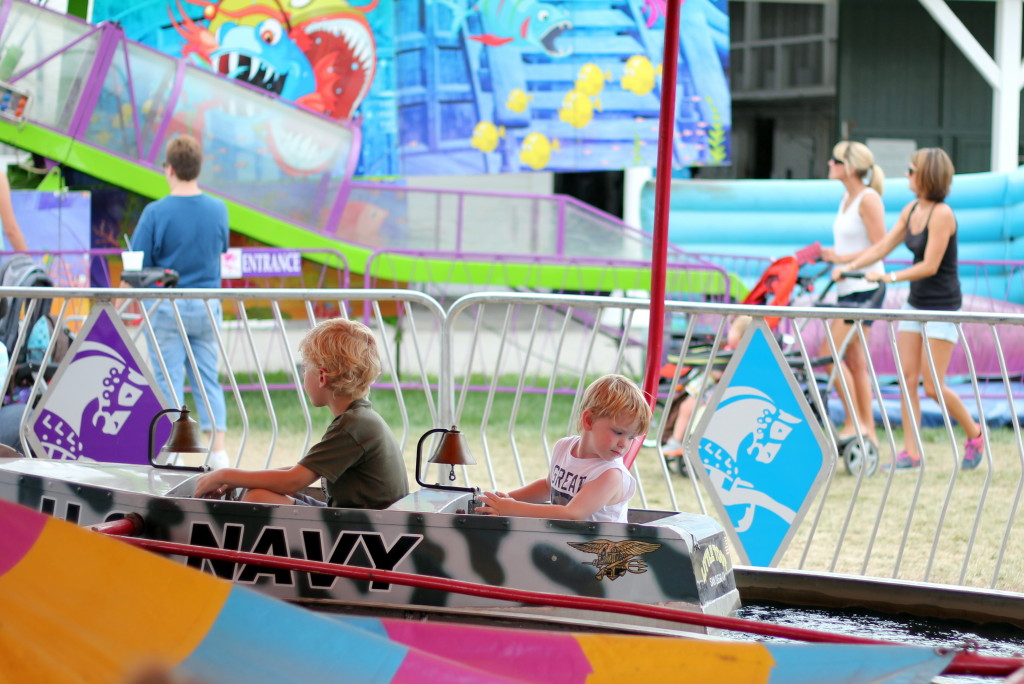 Theo continued sleeping for a bit longer so he missed out on the meet n greet with this Dino.  Dex was ALL ABOUT it until we got in line. Then he said "I want you to go with me, Mommy. I want you to hold me." So I passed my camera off to Ryan and thank goodness I did… we were NOT expecting Dexter's reaction when T-Rex roared and the lady pictured below tried to hand Dexter the dinosaur's chain for our photo op.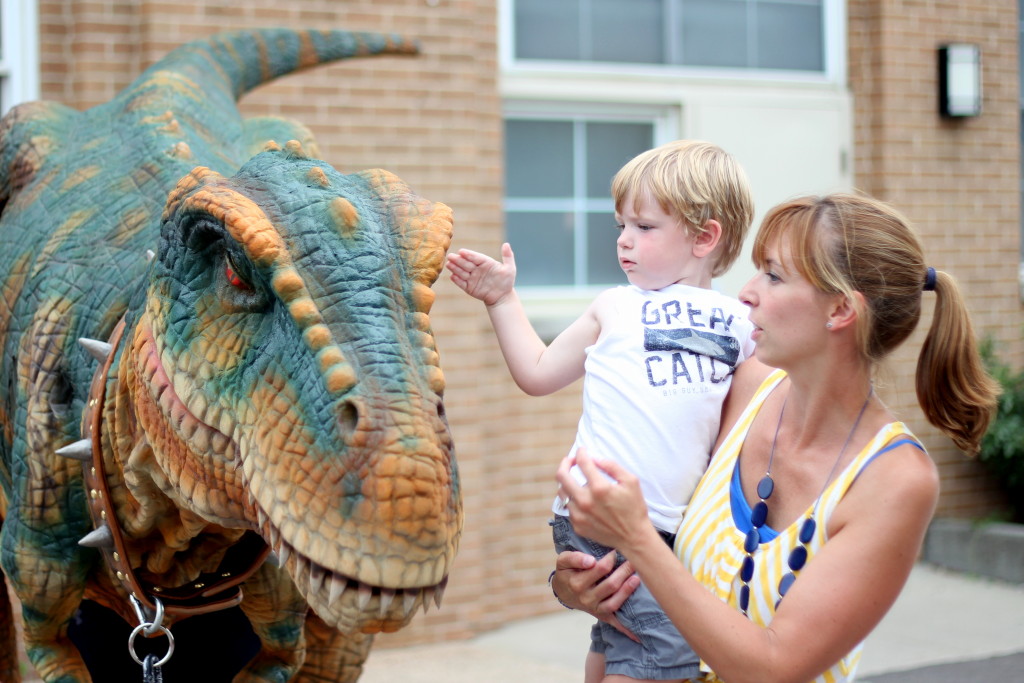 It was so funny  and cute. He did get over it and smile towards the end of this brief interaction but those pictures weren't as adorable.  After about six and a half hours we wrapped up our day at the fair. Another Midwest annual tradition done and in the books!
xo,
~C~