I was excited to be the featured writer for Behind the Moment this month! Did anyone read it? Ha!  Hopefully I was able to share some helpful tips to anyone doing the 365 project who has not been as keeping up with it as well as they'd hoped or to someone who is planning to start it soon.
I also had another post on The Affordable Mouse this week that I hope everyone will check out. It's been a busy week for me on the internet. I'm staying busy writing and I absolutely love it.
Aside from writing, I've also been staying busy by having lots of fun with my family as summer winds down. I published my Summer wrap-up post yesterday and can't believe how much we crammed into this summer that has flown by WAY too fast.
Now I'm linking up with Mindi, Sarah, and Stephanie for week 36 of Catch the Moment 365.  Am I the only one who is subtracting whatever week we are on from 52 every week now, and cringing because I can't believe the number of weeks between now and Christmas is in the teens!? GAG.
246/365: September 3rd. S'mores ice cream with a chopped up Reese cup on top. Because it was 10pm and no picture had been taken yet. And because, damn, that was good.  I wish I had a big fat bowl of it again right now.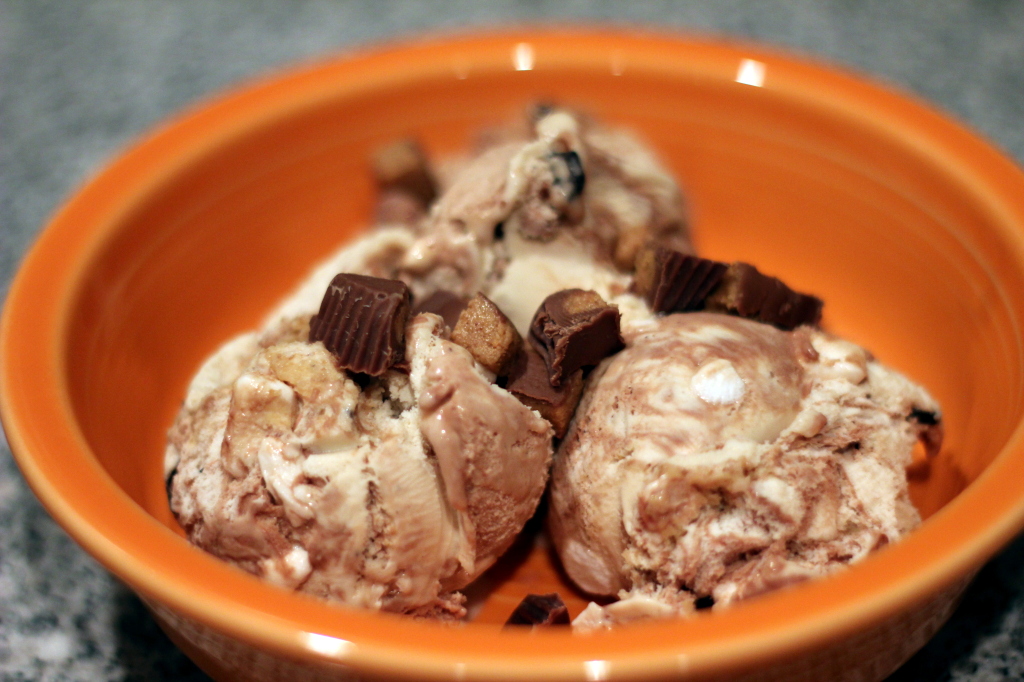 247/365: September 4th. Just doing a little topless artwork while Mom cooks dinner.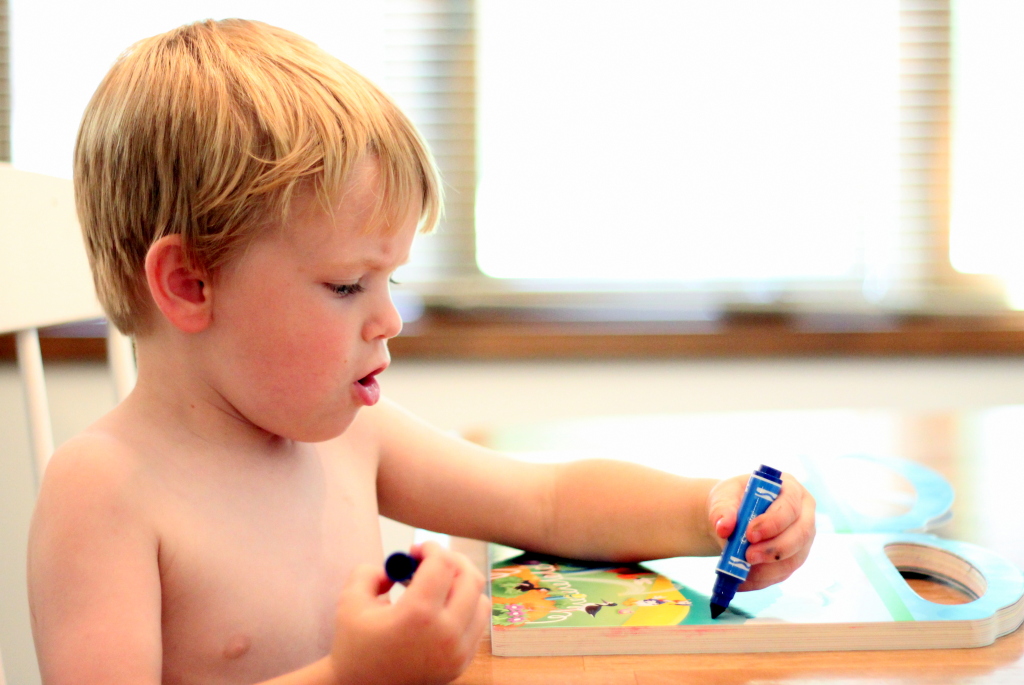 248/365: September 5th. Speaking of S'mores… Camping at Jellystone Mammoth Cave in Kentucky with my family.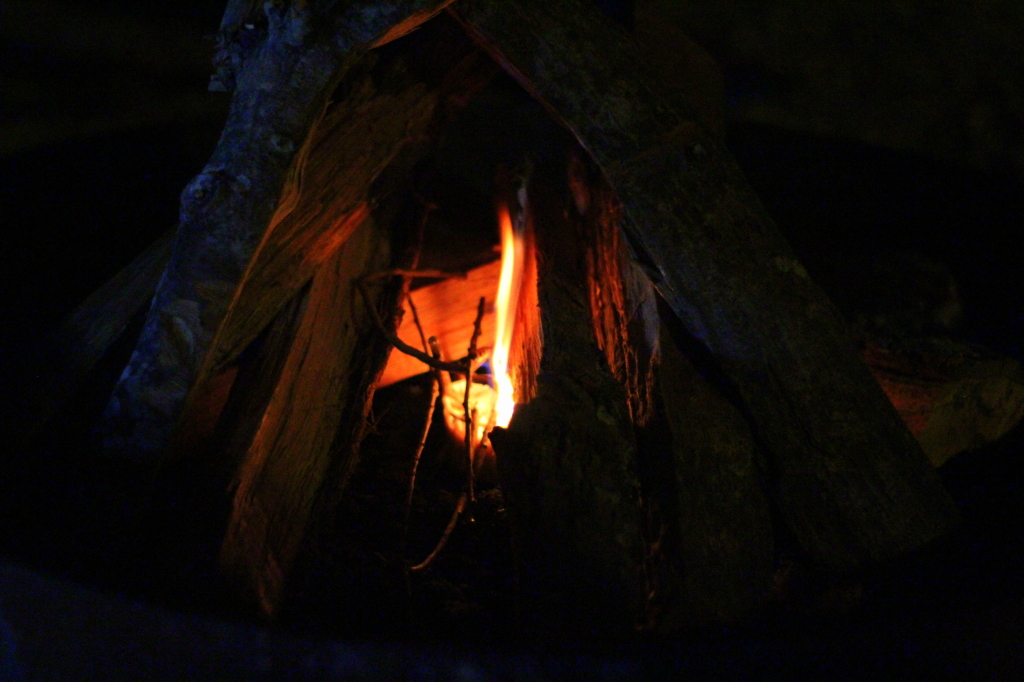 249/365: September 6th. My sister and her adorable family. LOVE & miss them so much.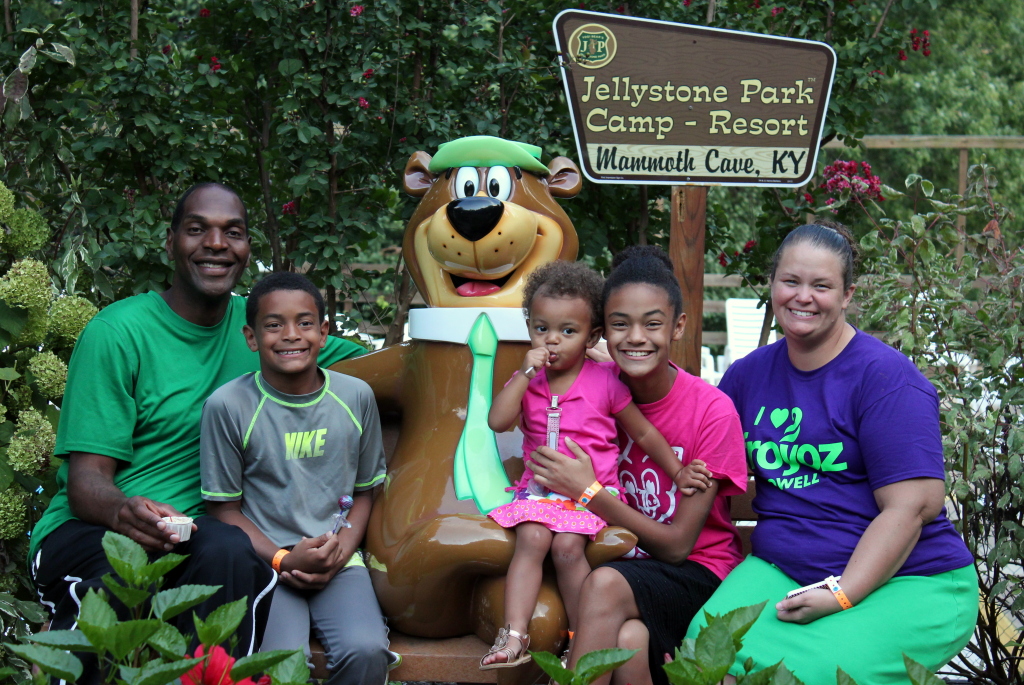 250/365: September 7th. Unfortunately Theo woke up Sunday not feeling well so we cut our trip short and headed home early. I took Dexter to the park while Theo rested. Dexter looooved exploring. And the 1:1 time with mommy.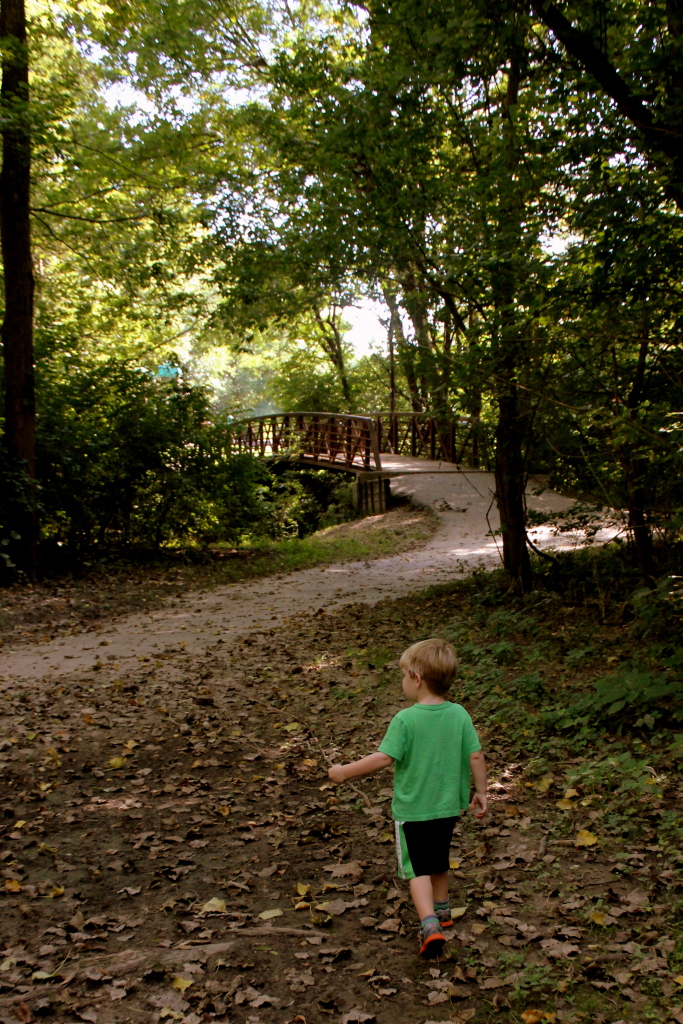 251/365: September 8th. YAY! After a day of resting at home with Dad, Theo was feeling all better. Some fresh air and dinner outside was nice.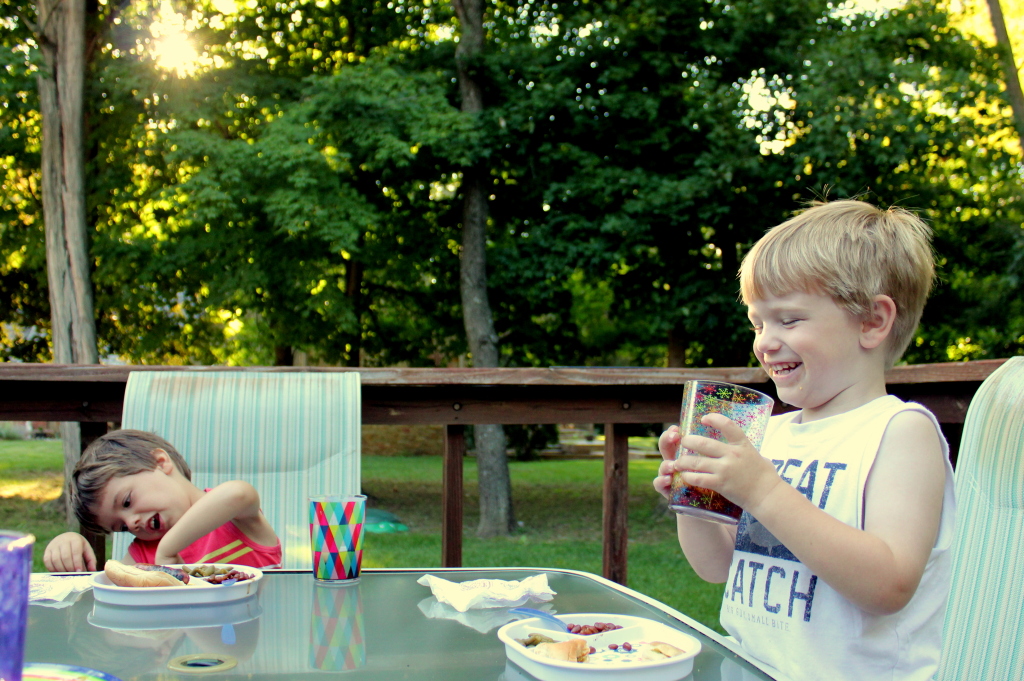 252/365: September 9th. Proudly wearing their Jellystone/Yogi & Friends shirts that we tie-dyed at the campground to school Tuesday. They are a little brighter and more colorful in person, I promise. Although they did fade/blend some when I washed them. I'd never tie-dyed anything before but now I'm obsessed with trying again!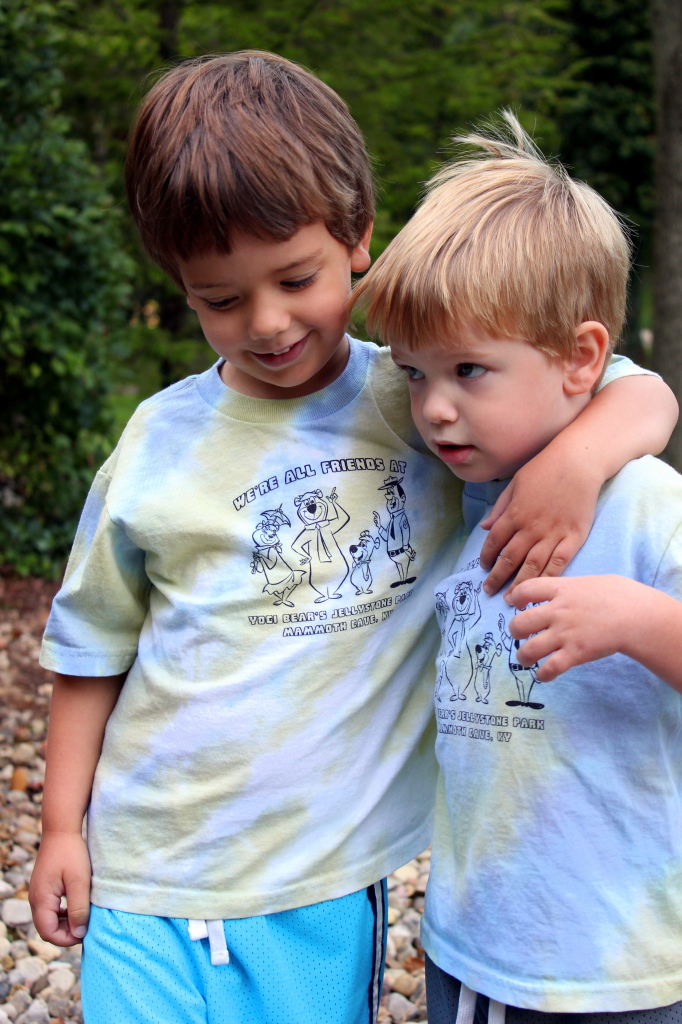 So that was our week in a nutshell. Besides Theo getting sick, it was a good one. My favorite pictures this week are 249 (my sister and her family at Jellystone) & 250 (Dexter exploring the park). Which one(s) do you like best, hmm?
xo,
~C~