Catch up here if you missed the first few days:
Wednesday, October 15th: Another glorious day with no agenda other than spending time on the beach and hanging out together.  It was still very windy and only in the 70s. The ocean water was warm and the pool was heated. With less of a breeze at the pool, we decided to spend some time there first.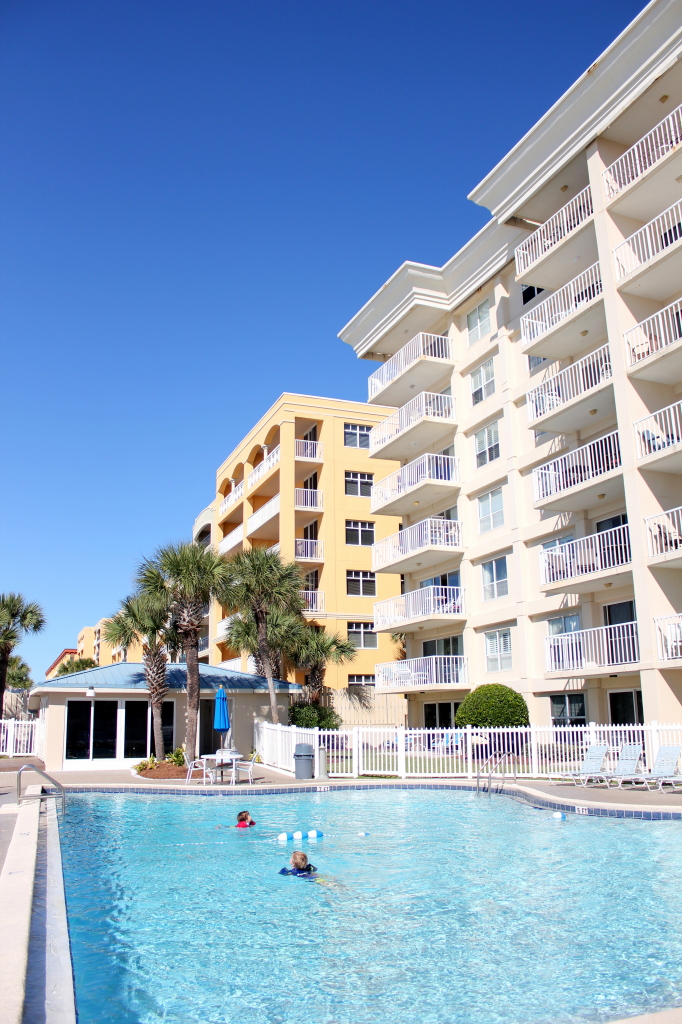 One of their favorite things to do was to dig "sand beds" on the beach.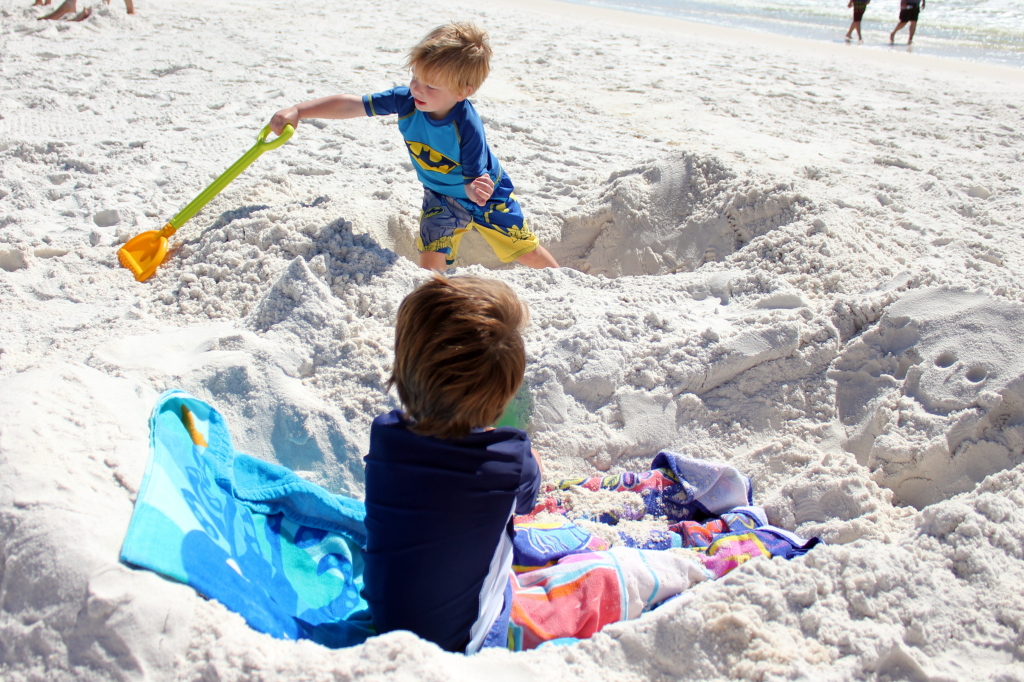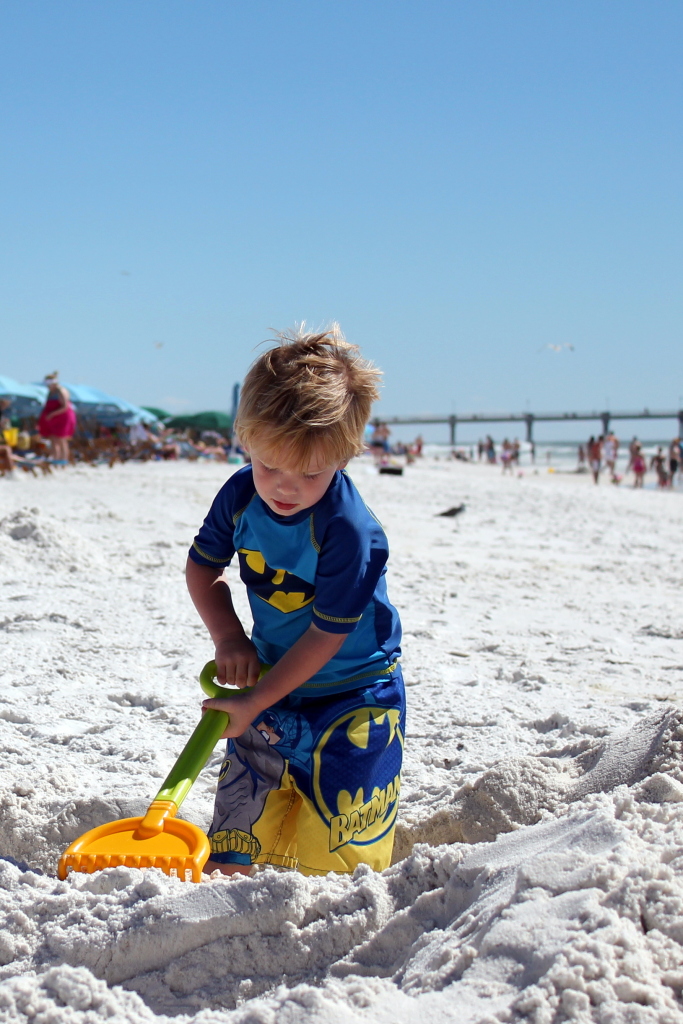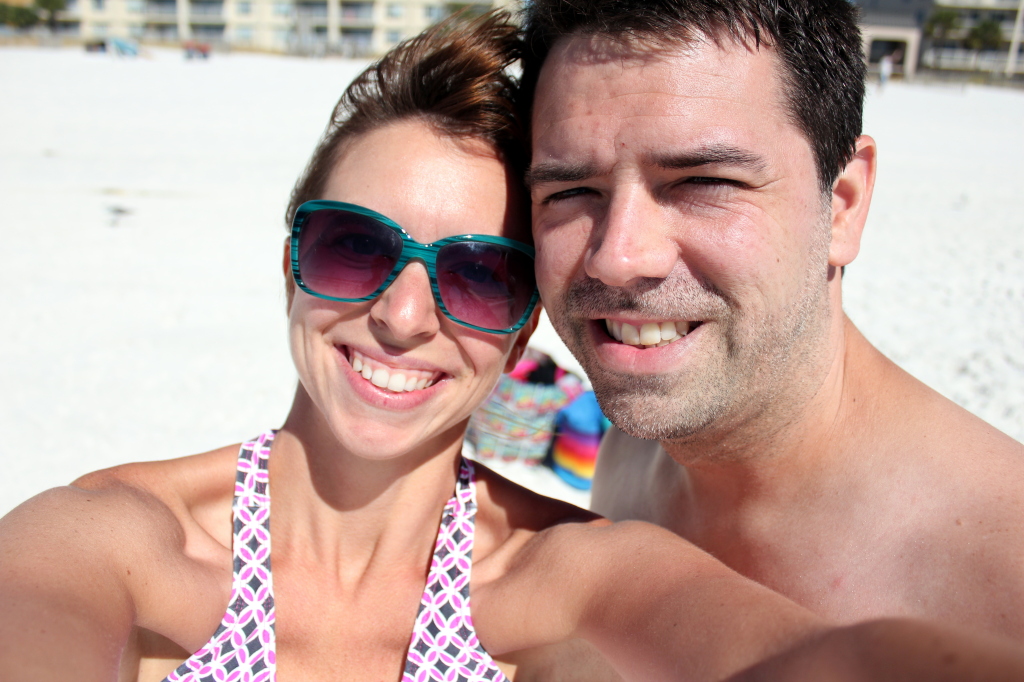 Hey Dexter – Don't dump sand in your mouth!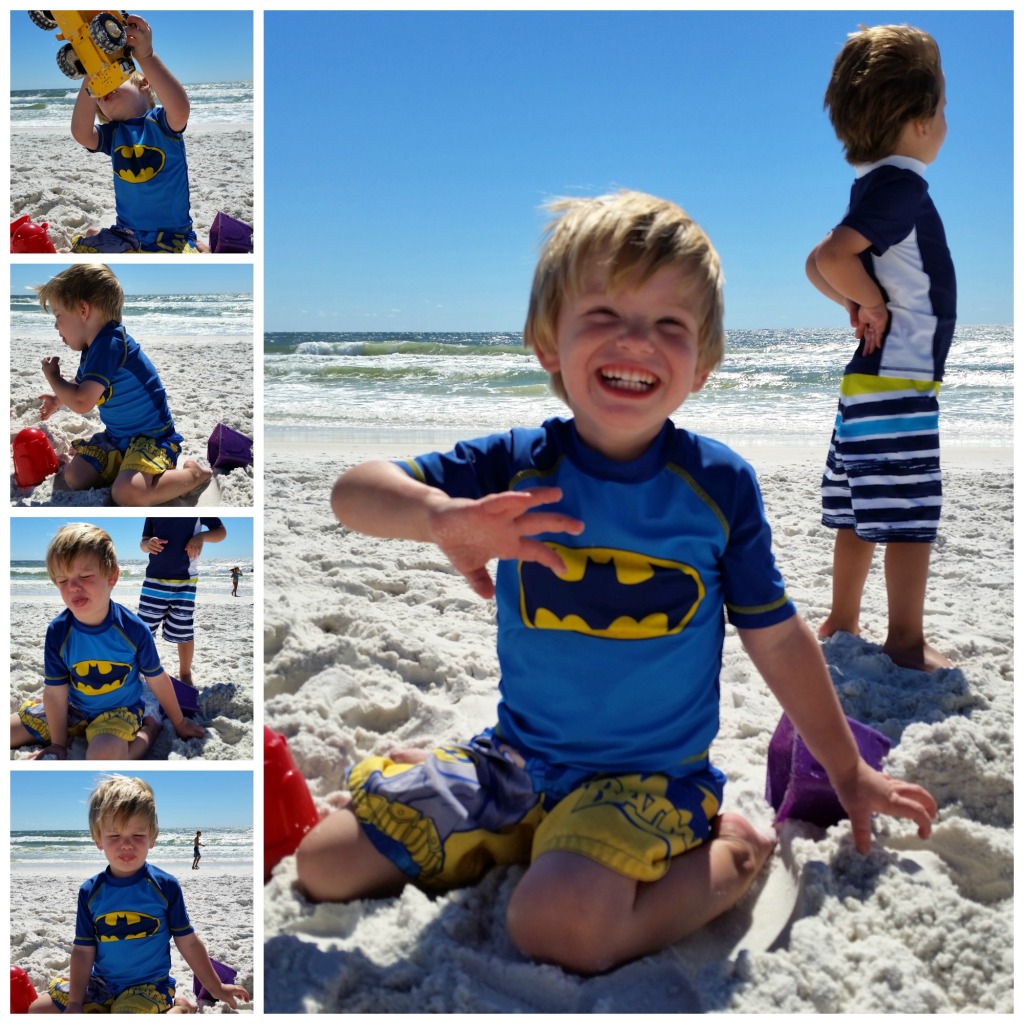 More napping on the beach – some of my favorite moments!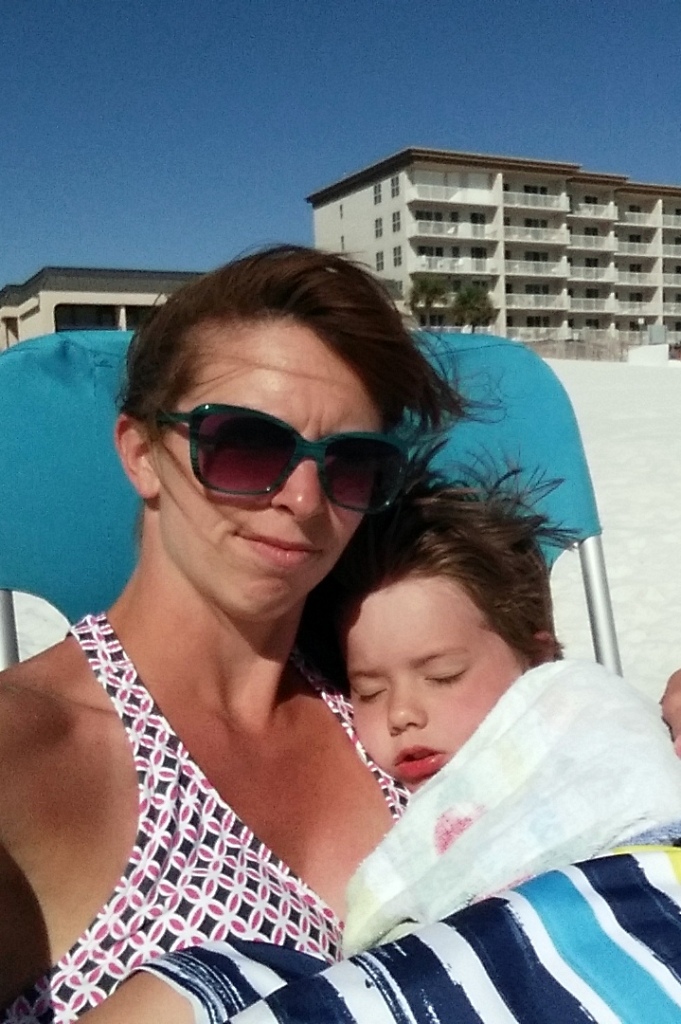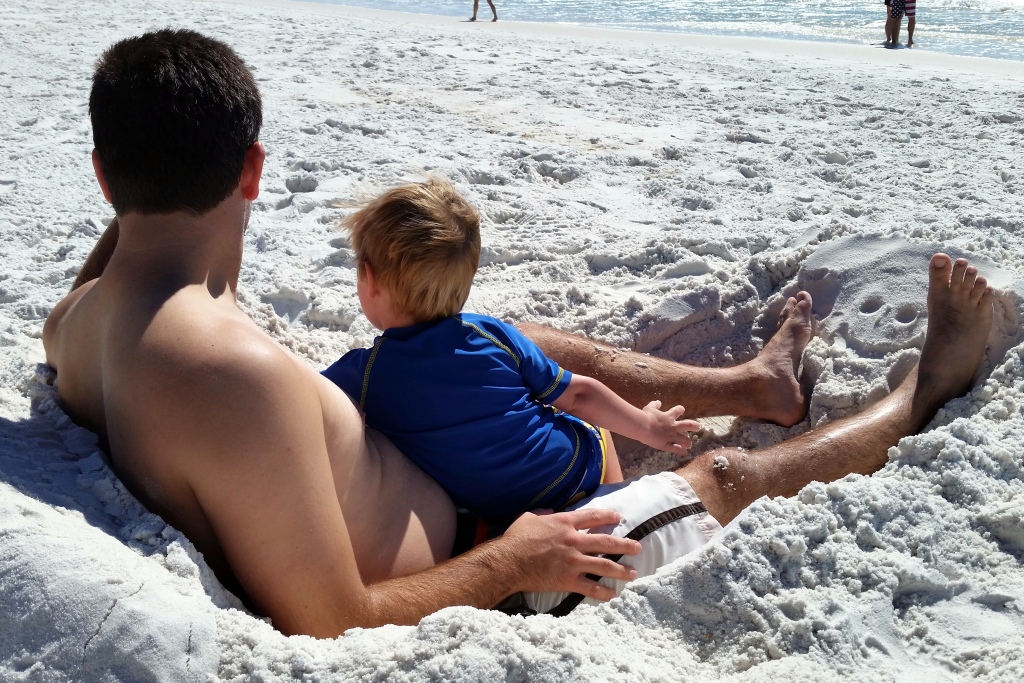 We spent most of the day around the pool, beach, and condo.  After we all washed the sand out of our pants and hair, we decided to let the boys try putt putt for the first time.  They both did pretty well, all things considered! Theo really enjoyed it and Dexter only fizzled out towards the end of our 18 hole game.  Dexter was the only one to get a hole in 1 – go figure! P.S. I won.
Afterwards, we decided to give The Donut Hole another shot since it was too busy when we attempted to go the day before. Success!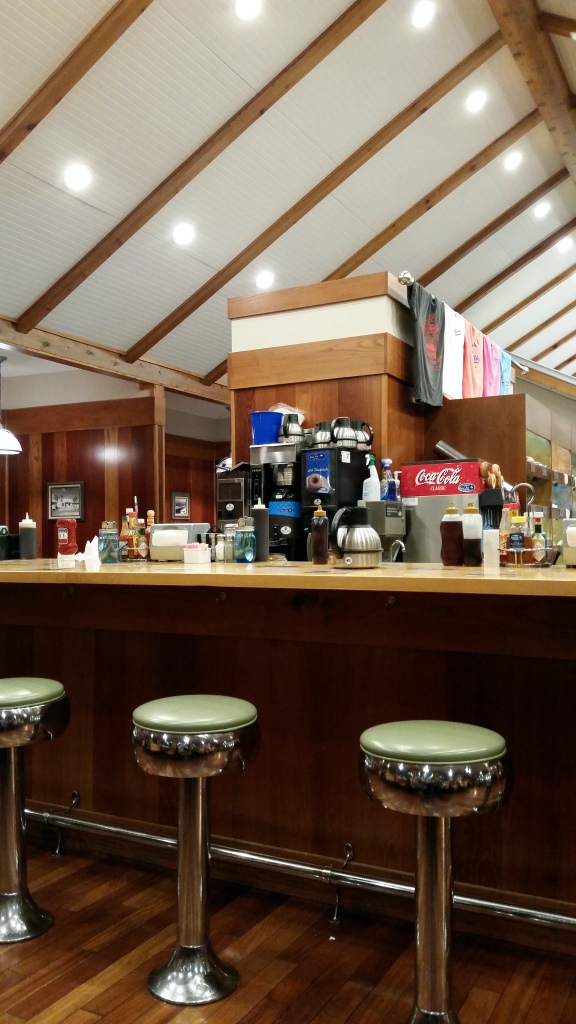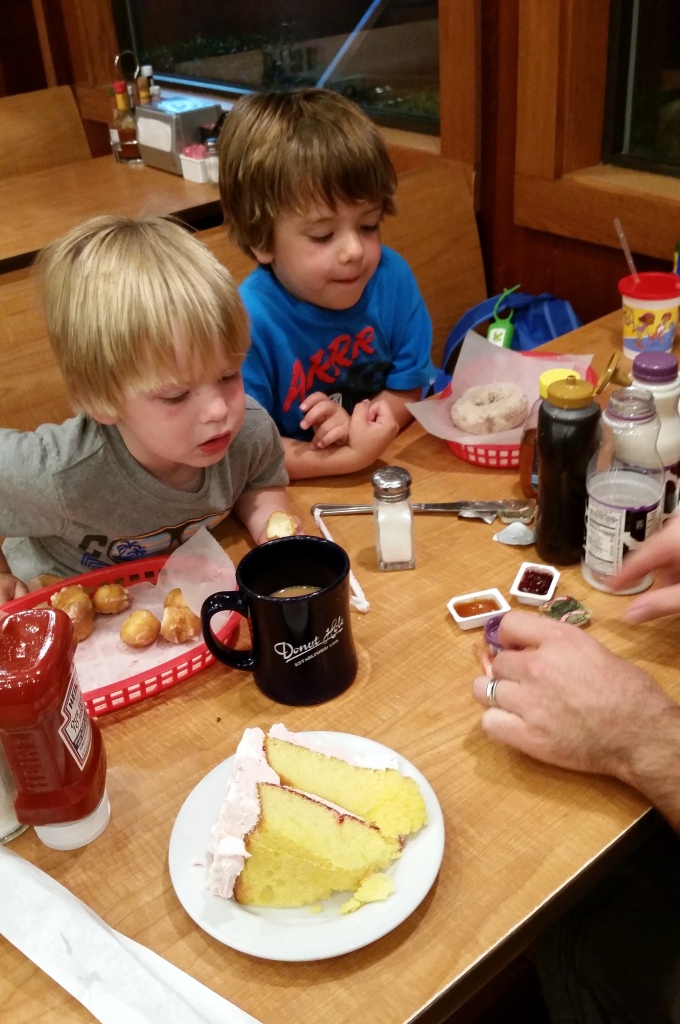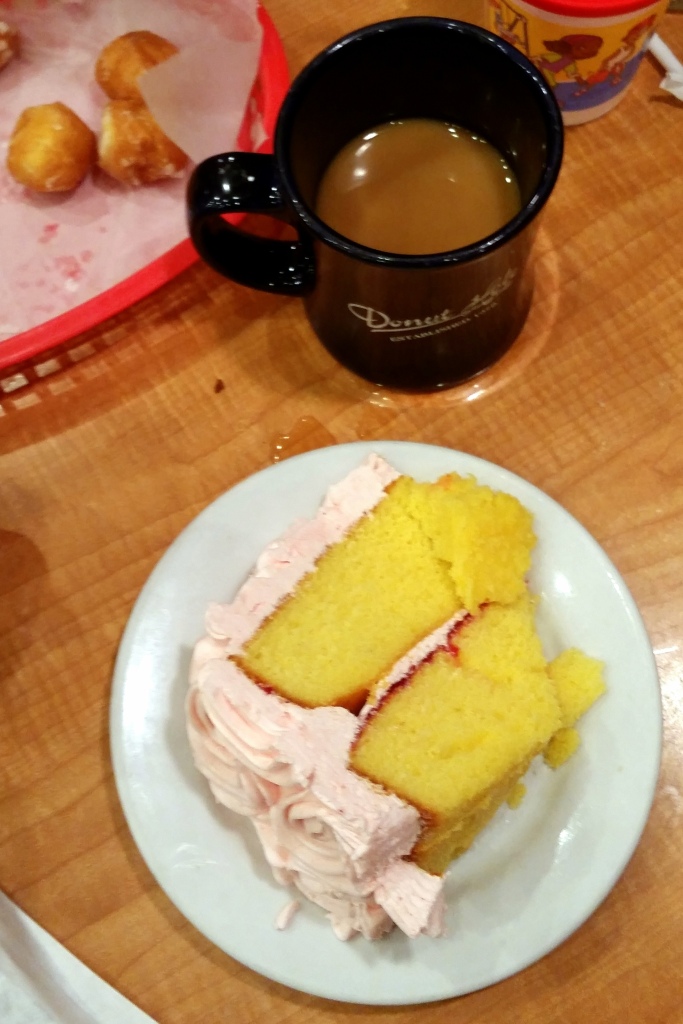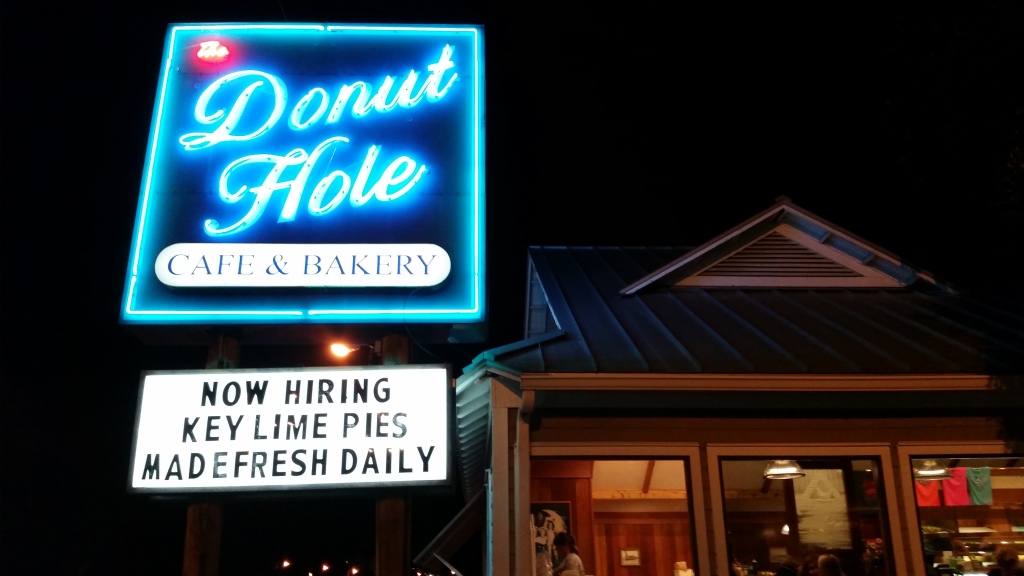 YUM – what a way to end the day!
Thursday, October 16th: The morning that was made for a stroll on the beach. We were done with breakfast but it was still a little cool for jumping in the water. Instead, we decided to go for a walk. We ended up walking all the way to the pier and this time was very different. Lots of active fishing going on – we got to see someone catch a puffer fish (whoops!) and sadly, we also saw a pelican get caught on someone's line or hook. It was really sad but he finally got loose.  We got to watch dolphins playing in the water. It was endless entertainment on that pier!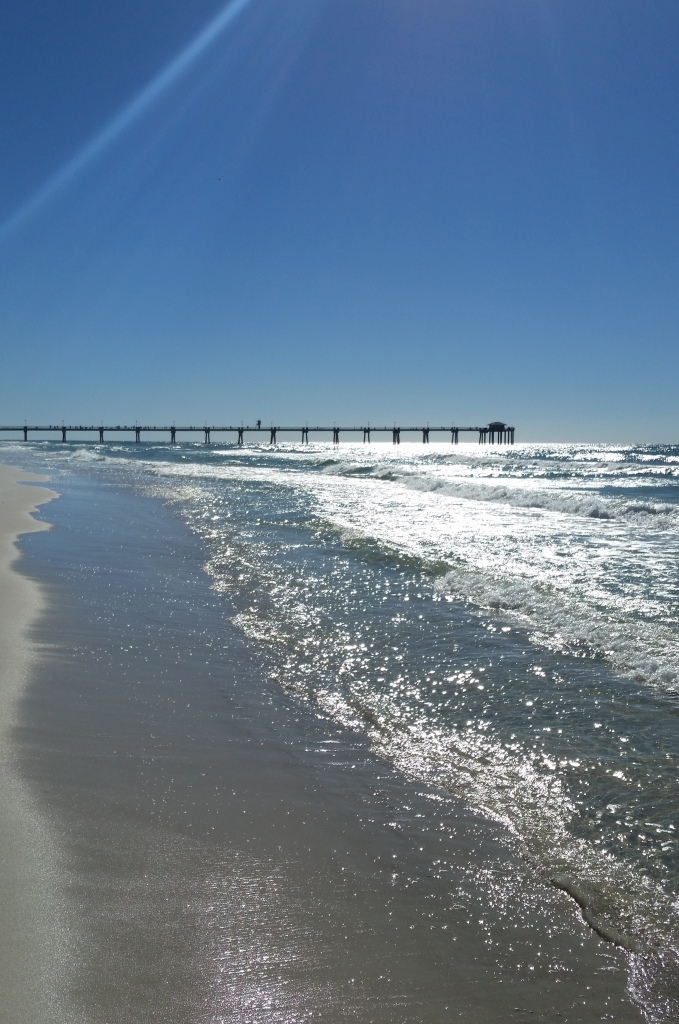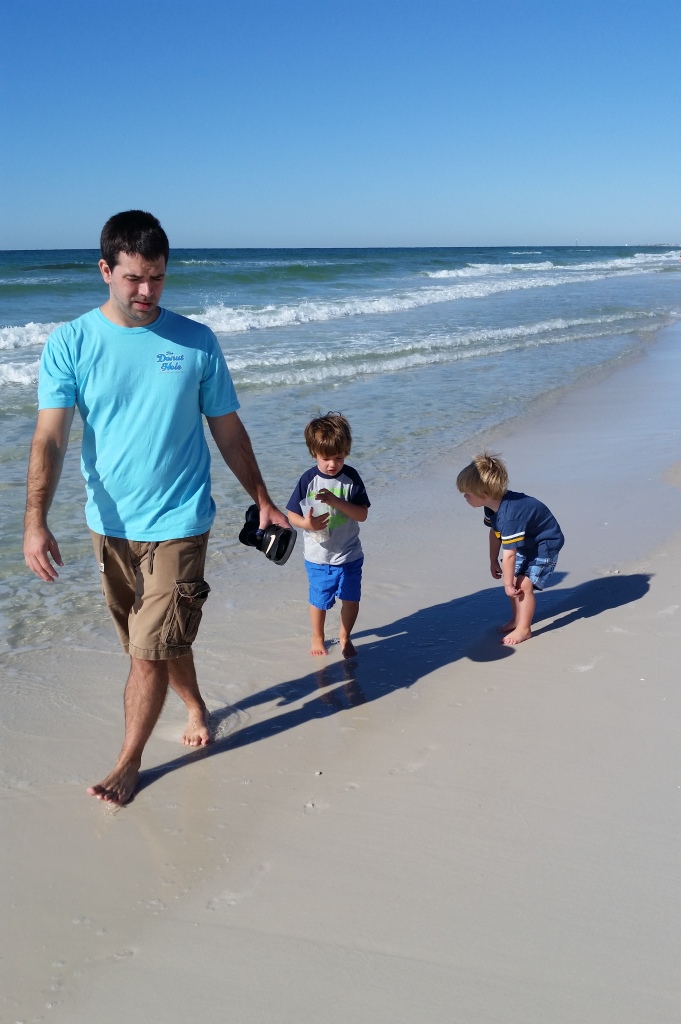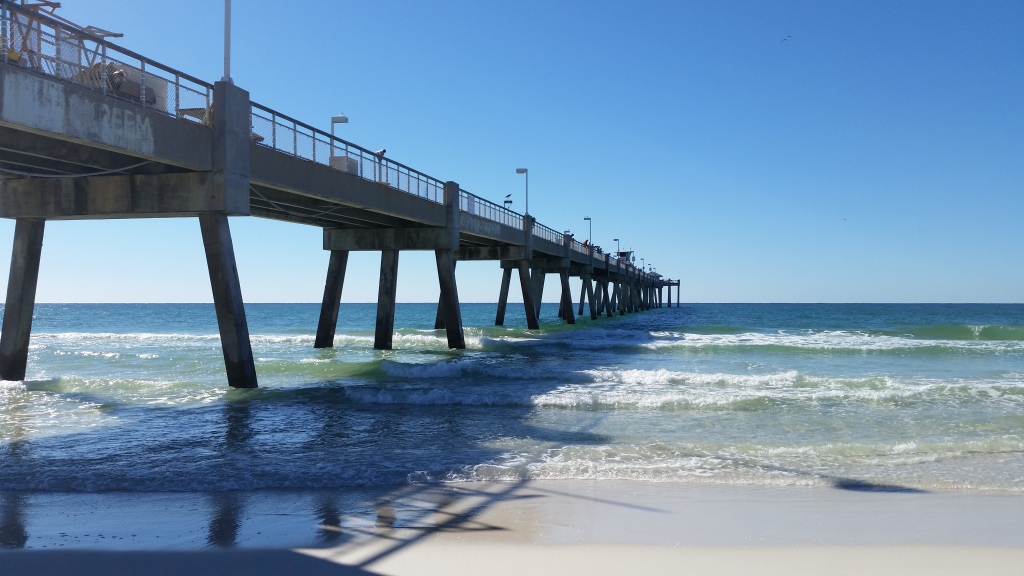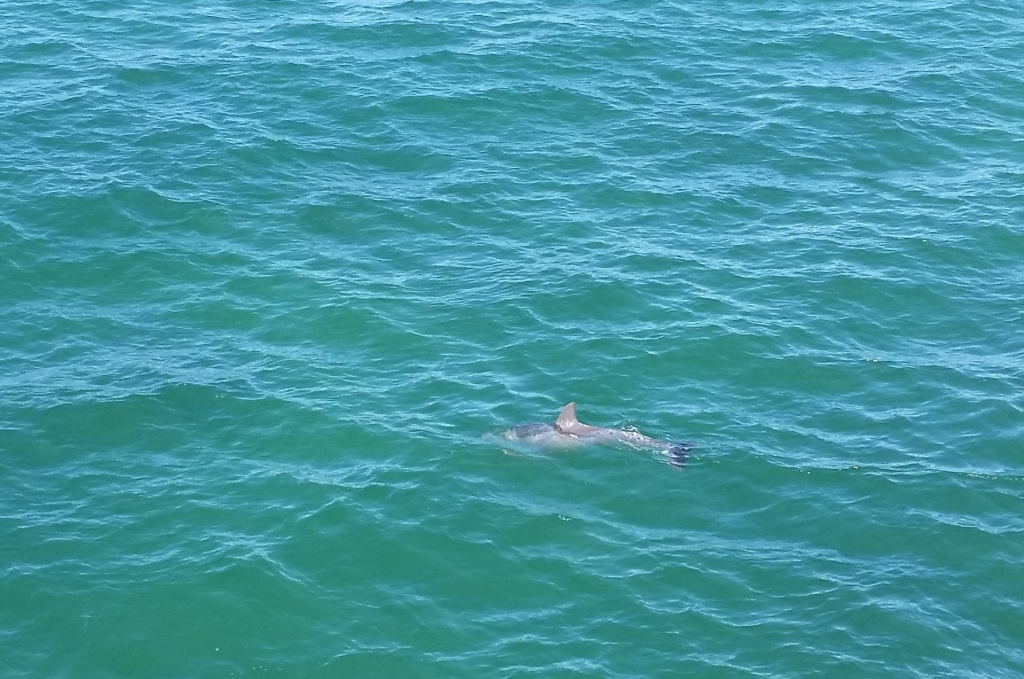 Bedhead!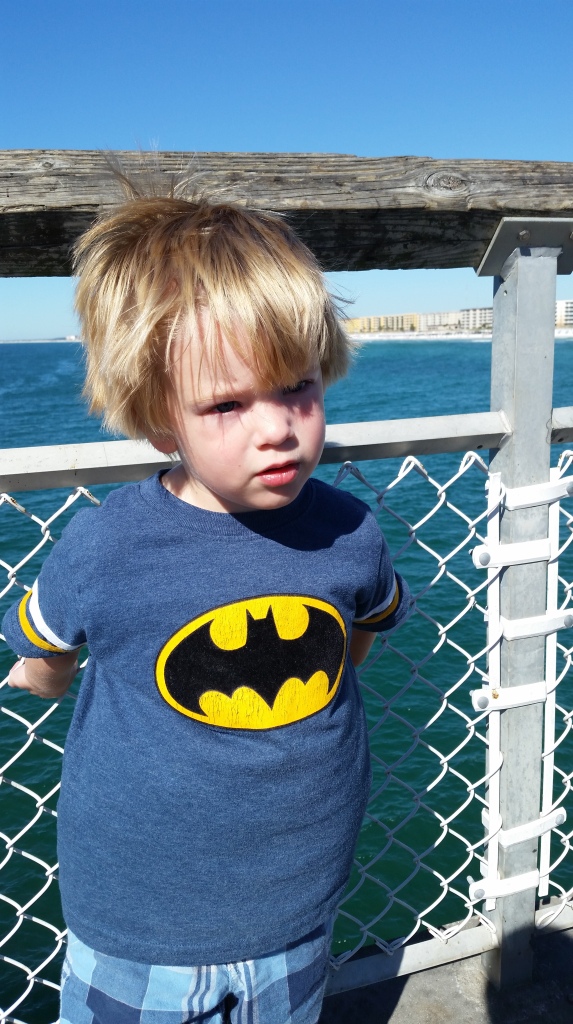 After spending longer than we'd expected enjoying the pier, we decided to eat right there at the restaurant connected to it, Anglers. Great decision, great day. So relaxed. Wonderful service and even better food. No hurrying and no worrying.  Beach livin' at it's best.
More beach time afterwards, and then we tried (and failed) to make it to Harborwalk Village in time for a sunset dolphin cruise.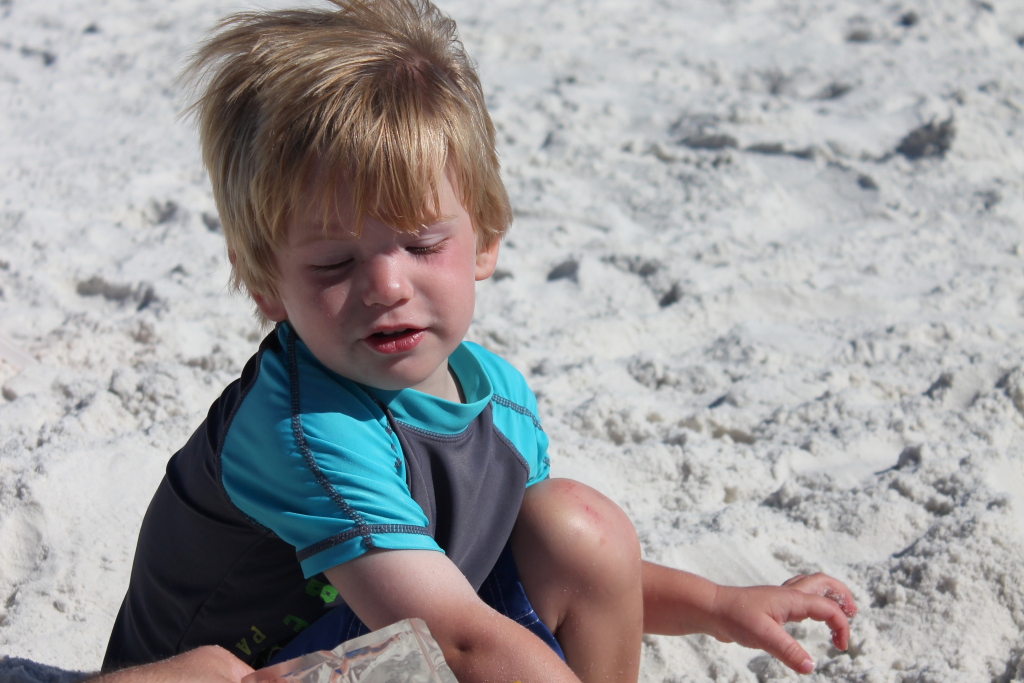 Too windy for Theo – he bundled right up.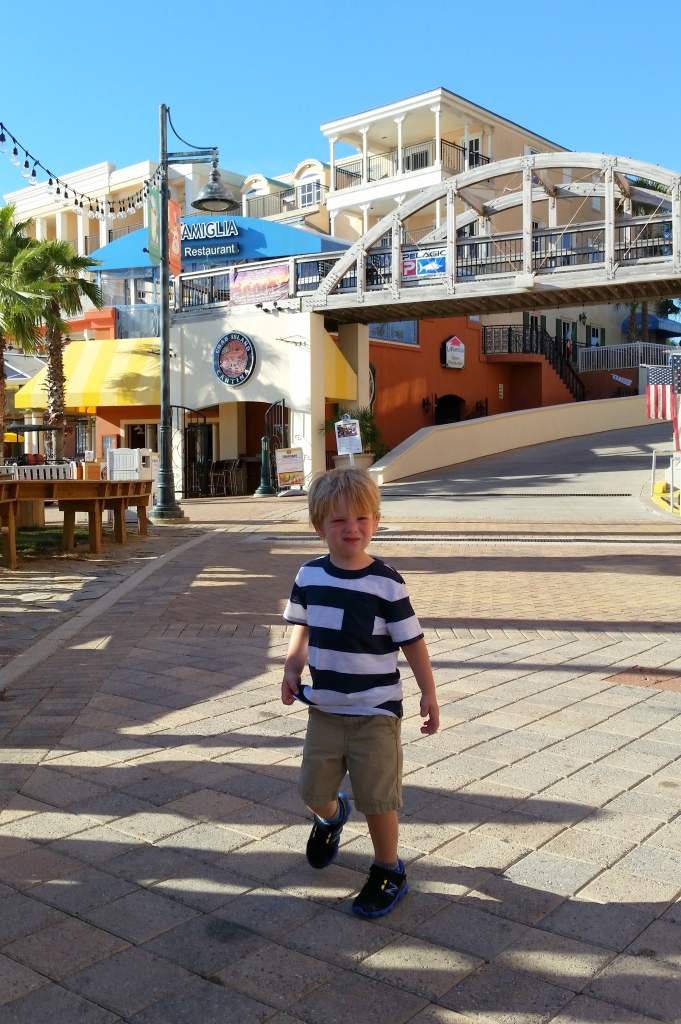 Right away, the boys spotted the area where you could pay to mine for fossils and shark teeth. Since Dexter's favorite thing is ANYTHING to do with water, we didn't hesitate. They had so much fun sifting the sand and finding their little treasures.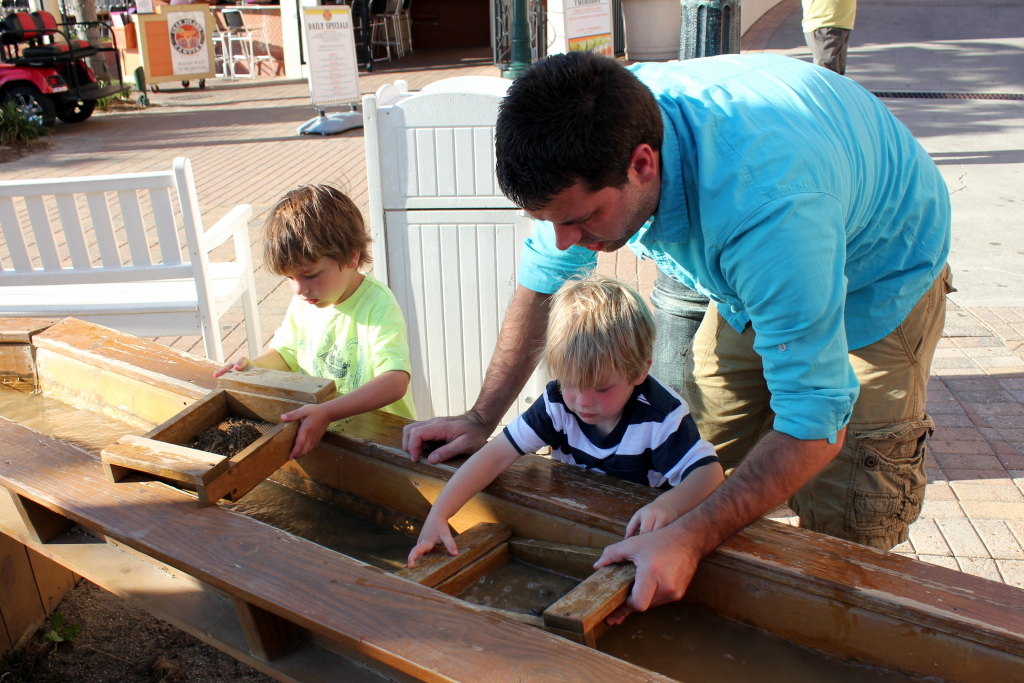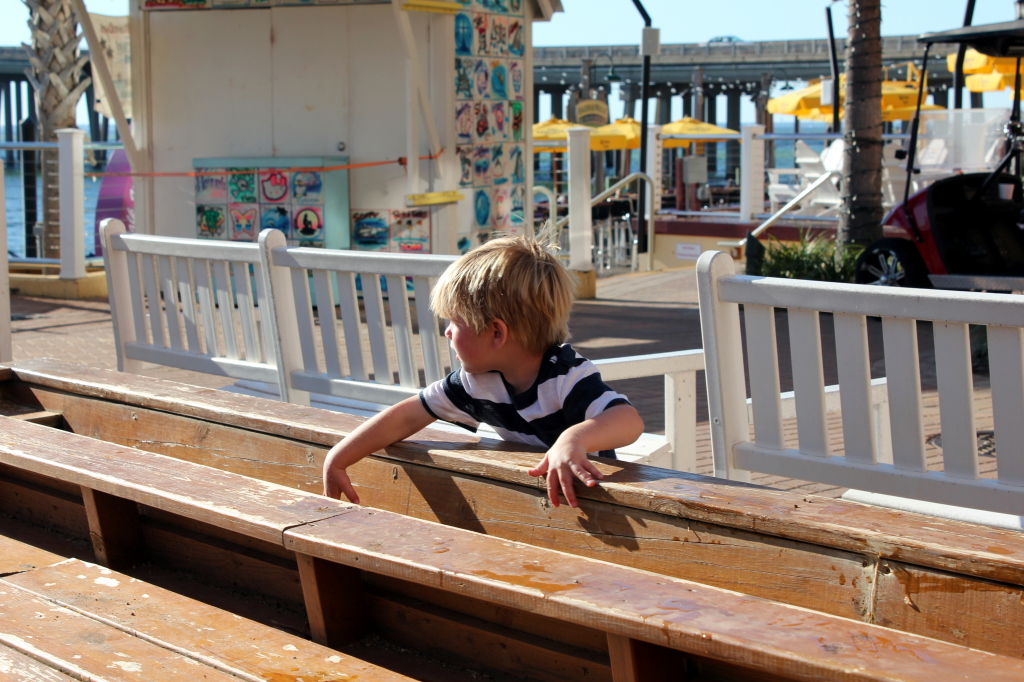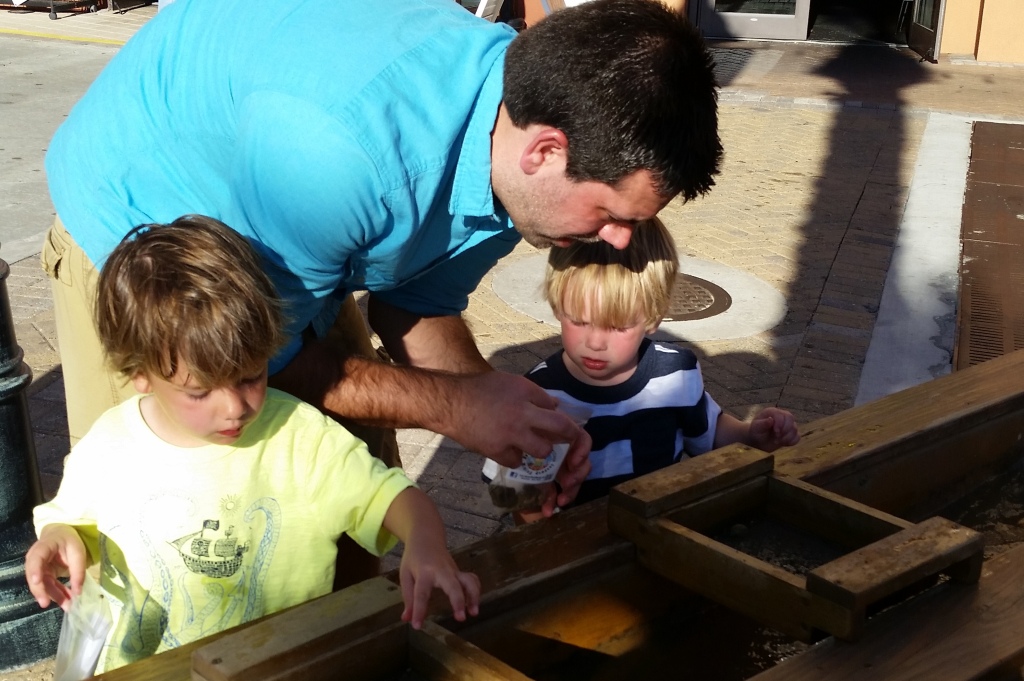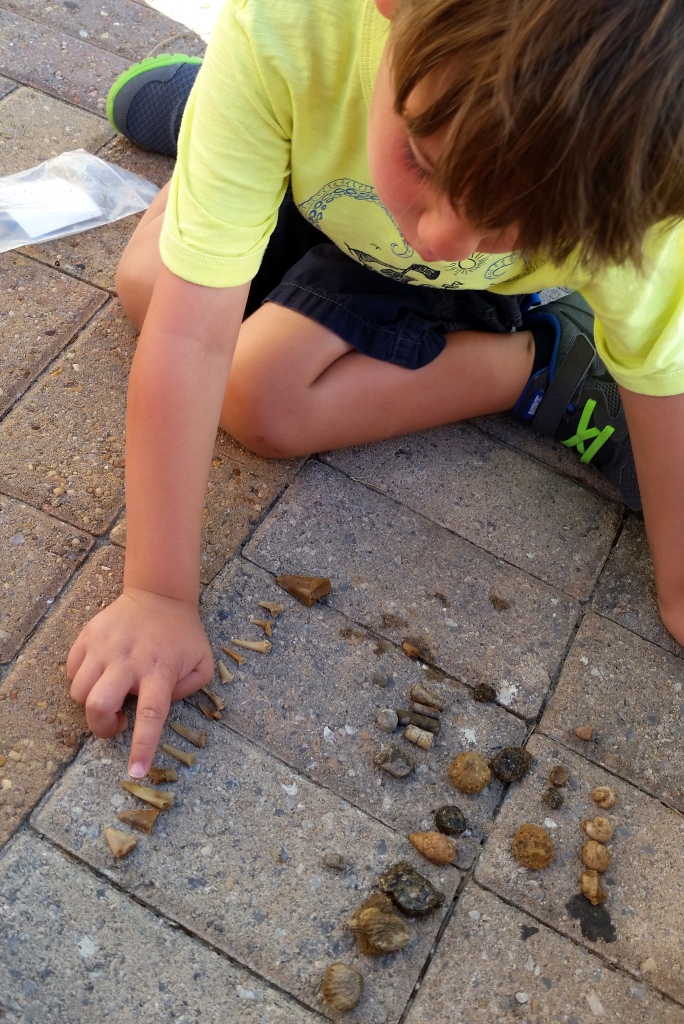 After checking out our surprises, we wandered around the fishing pier. It was interesting and very lively. We ate at another delicious waterfront restaurant along the way -Dewey's Harbor House – and ended our evening afterwards.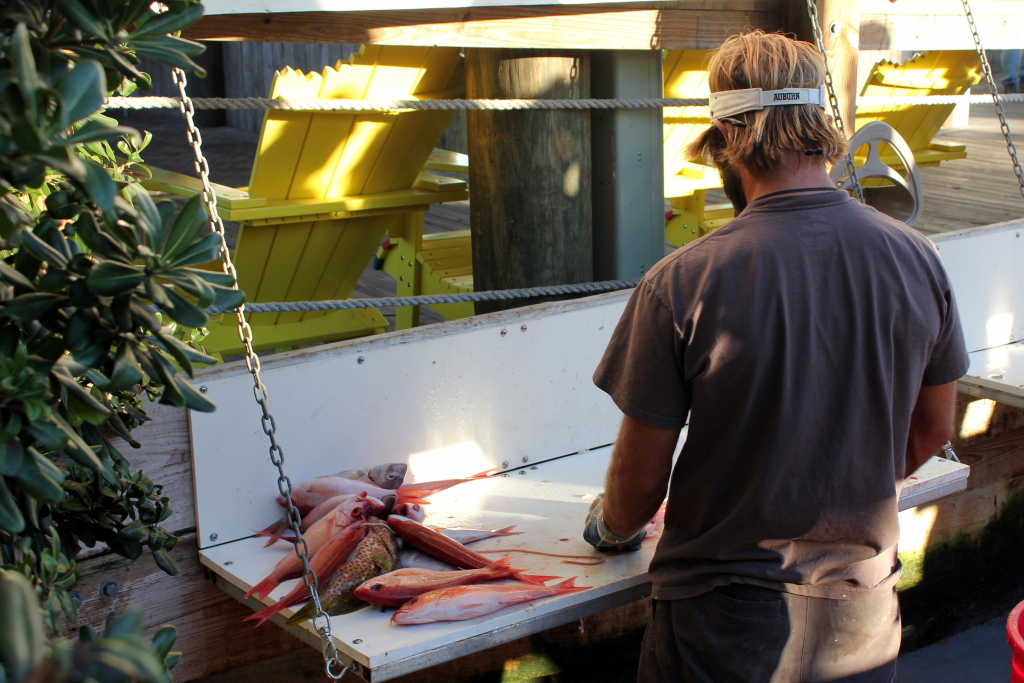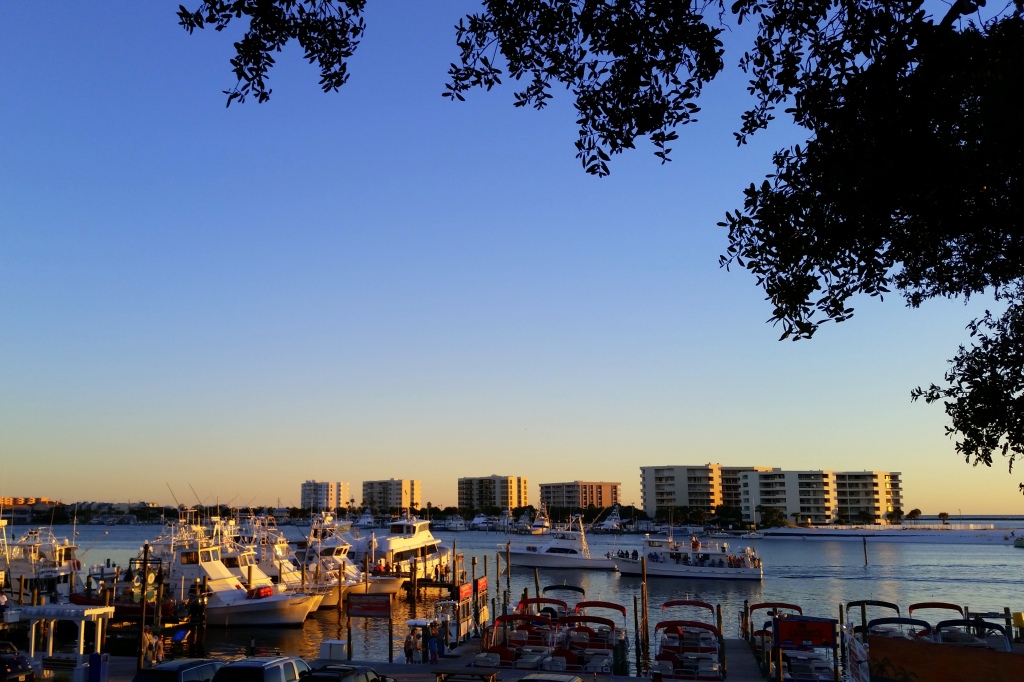 Only 1 full day left – and we could feel it. At the end of the day Thursday, Ryan and I both started feeling like vacation was over, even though we still had one of our favorite days ahead of us (I know, every day was our favorite).  One more post to come to wrap up all the fun we had on our trip.  Maybe two. Two tops. Swear.
xo,
~C~