A few more words about our Thanksgiving weekend can be found in the previous post, but it's also the main theme as it blends into the Christmas season in this week's Catch the Moment 365 post.  I'm linking up with Mindi, Sarah, and Stephanie once again this week.  We had a very relaxed and enjoyable long holiday weekend.  Looking forward to a couple more long holiday weekends at the end of this month!
330/365 – Wednesday, November 26th.  A good friend of mine asked me to take a few pictures of her sons and a few weeks earlier, we planned this date after work.  I was super nervous and expecting the worst.  Unfortunately, it was 30 degrees and we were all freezing. I was able to get a few cute pictures like the one below, but our session was definitely cut short by all of us being a little cold, crabby, and uncooperative.  Luckily we were able to get together again later in the weekend and I got a few more we liked.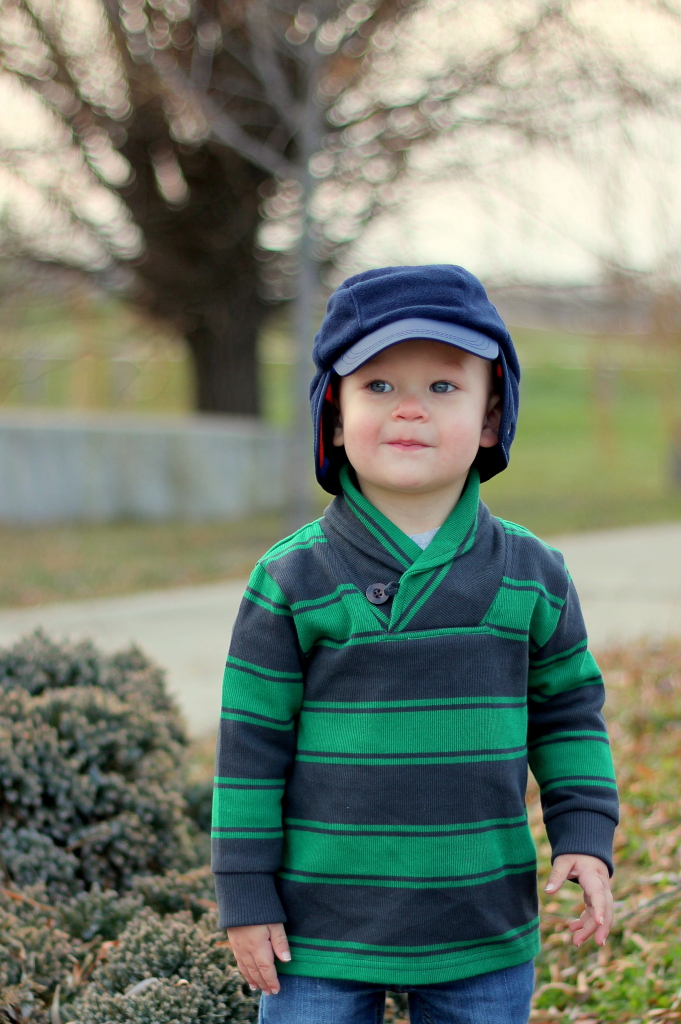 331/365 – Thursday, November 27th: Thanksgiving Day. I spent most of the day cooking and cleaning before Ryan's parents arrived with these lovely flowers. I didn't take many pictures at all (but you can see a couple more in the previous post if you are interested).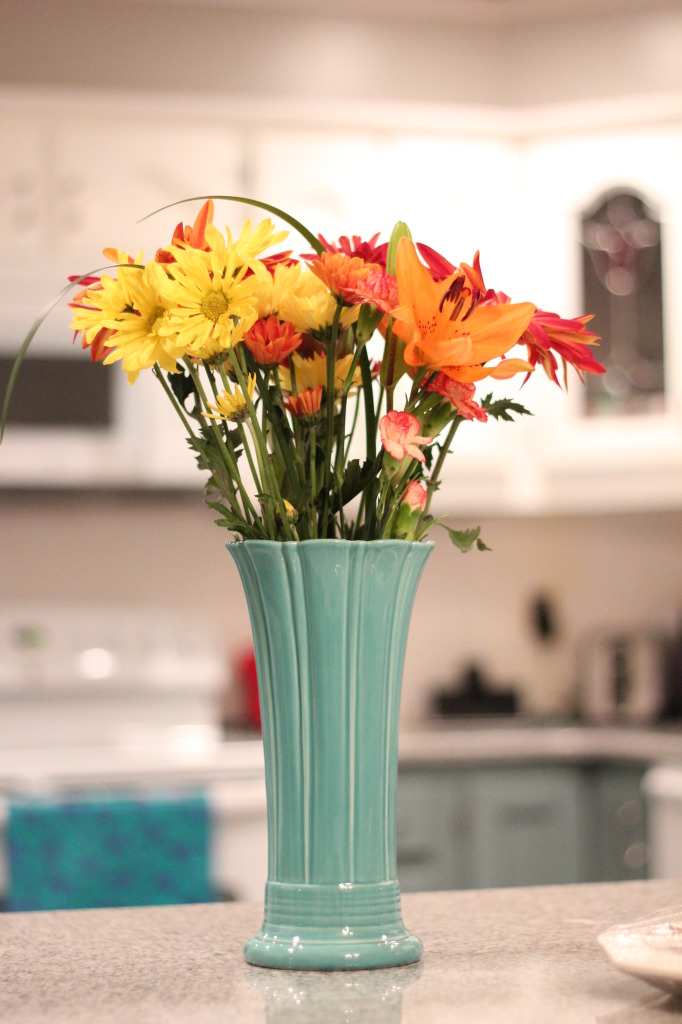 332/365 – (Black) Friday, November 28th: We aren't big Black Friday shoppers, but we did go to the mall around 2pm to let the boys pick out their ornaments to put on the tree that we were getting prepared to decorate. Dexter chose a very random fish ornament and Theo selected a pizza ornament….okay, whatever you say guys!  I snapped the picture below when we sat down for a snack break. I offered this kid ice cream and he requests yogurt.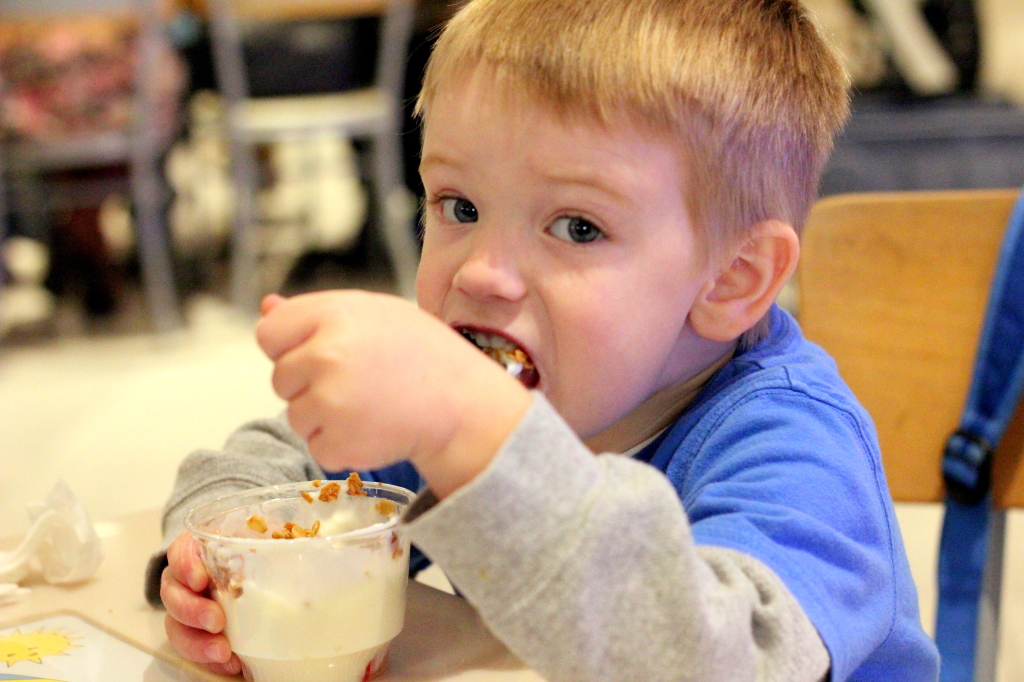 333/365 – Saturday, November 29th: I was enjoying a clean house with a sparkling tree, nostalgic hand-painted decorations, and the scent of a candle burning in the afternoon.
334/365 – Sunday, November 30th: We broke out the Lego Santa's Workshop set we'd been saving until after the house was decorated for Christmas.  Needless to say, the boys were thrilled. This set was a lot of fun to build and we want to get more pieces to add to the village!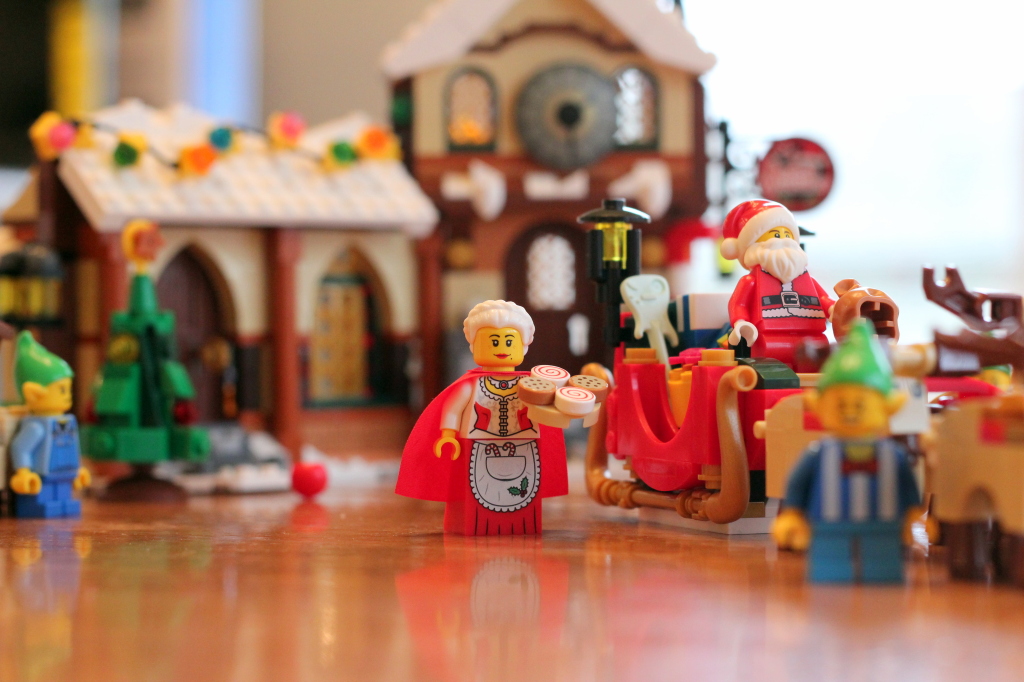 335/365 – Monday, December 1st: On the way home from work.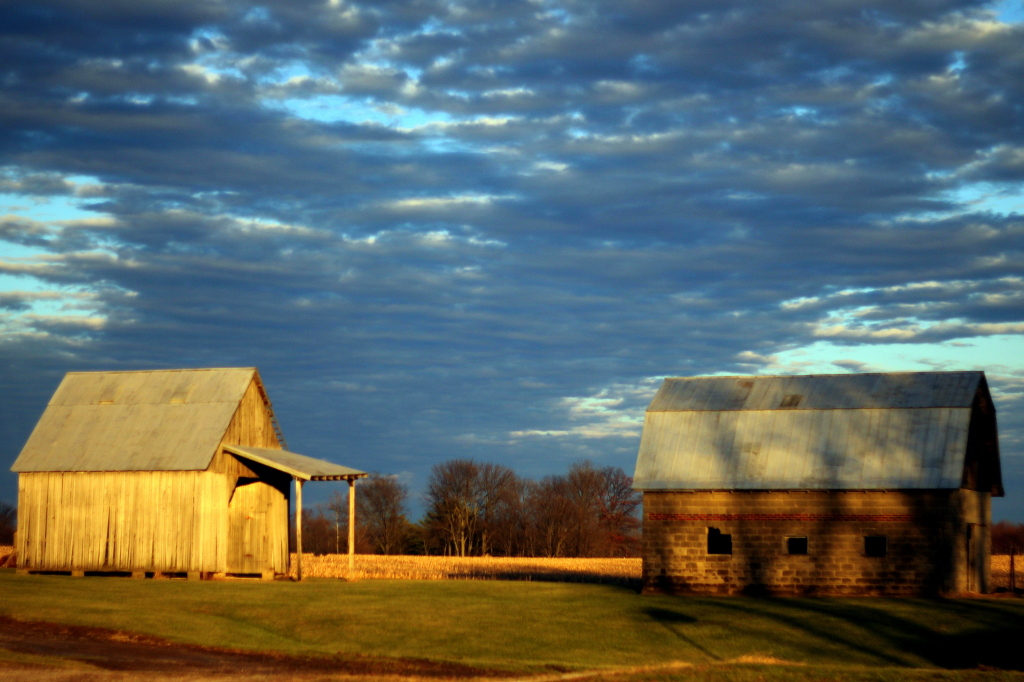 336/365 – Tuesday, December 2nd: Prepared with a cup of water, a bowl of popcorn, and sleeping bags on the floor – we camped out past their bedtime on a school night to watch the Toy Story that Time Forgot Christmas special.  The boys loved it! I mostly played Tsum Tsum.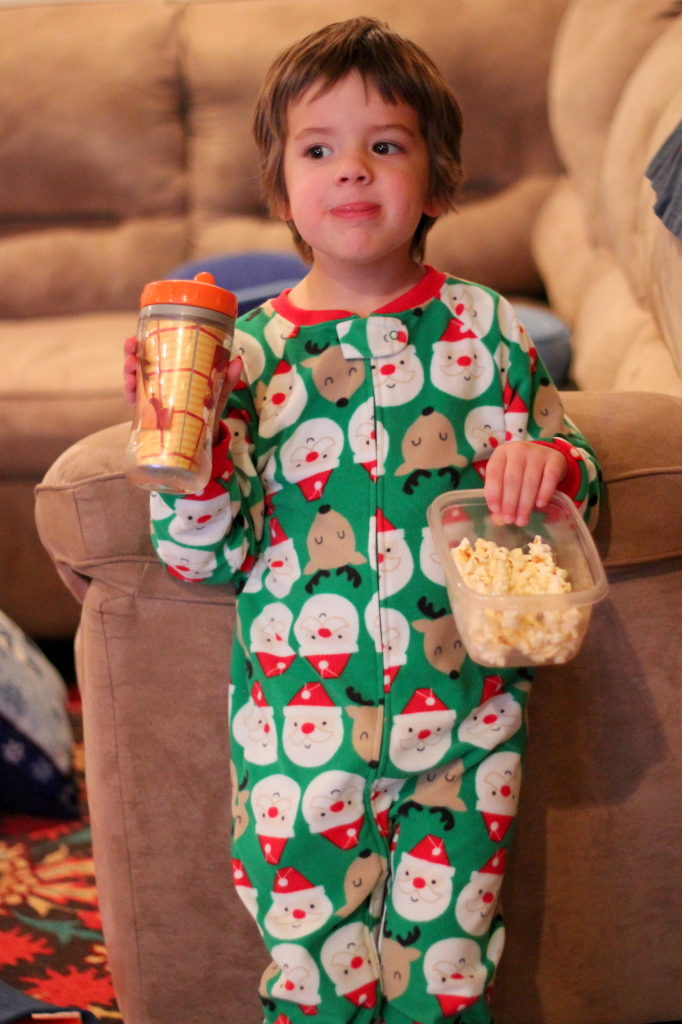 So that was our long Thanksgiving weekend in a nutshell. It was pretty great overall!  I am loving the clean house and decorations everywhere. My favorite picture this week has to be little Mr. P on day 330 – what a sweet little mischievous face! Which one do you like best?
xo,
~C~