What a busy week! I have so many things I have been meaning to write about – the boys' new bunk bed, Theo's birthday weekend, funny things the boys have been saying, our upcoming vacation, and so much more. There are never enough hours in the day or days in the week.
Linking up with Mindi at Stavish Stills Photography, Carrie at My Life, Our Journey, and Stephanie at Behind the Camera and Dreaming.
071/365: Thursday, March 12th. FAIL. Fail, fail, fail. Not the dinner…the picture. I'm so sad – I broke my 15+ month streak of taking a picture every day with my DSLR. I didn't grab my camera before work because I thought I'd have time to stop and pick it up before going out for a fancy (to me) dinner with the girls, but ended up not having time. Even told Ryan when I got home that I hadn't taken a "real" picture yet that day. And still forgot! Waah! Aside from disappointing myself, the dinner and the night out were wonderful!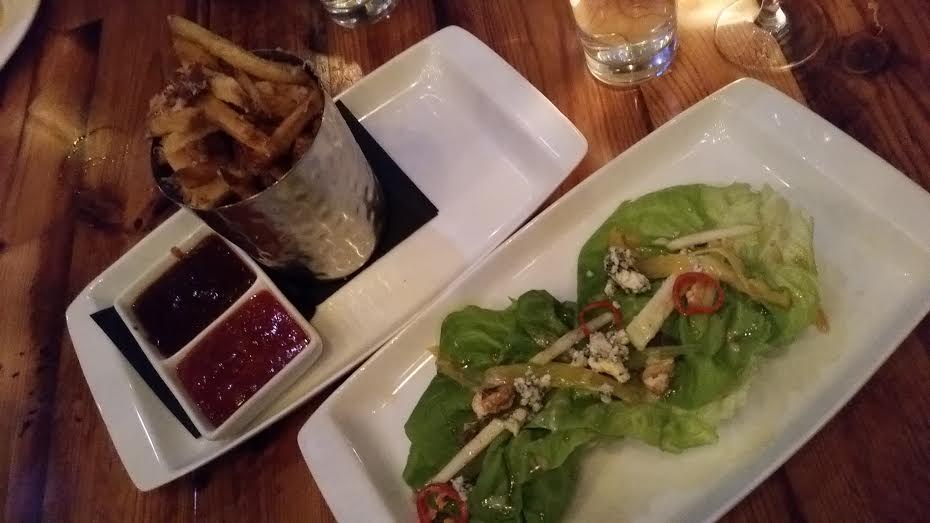 072/365: Friday, March 13th. Grocery store trip after work with 2 hungry boys went very well until the very end – when this little blonde boy dropped a glass jar of hot fudge on the floor (shattering it) while I had my back turned. And not more than 10 minutes after I warned him of the dangers of those glass jars in the pickle aisle. Yeeeeppp, mean mom made him put his $2 stretchy shark back on the shelf.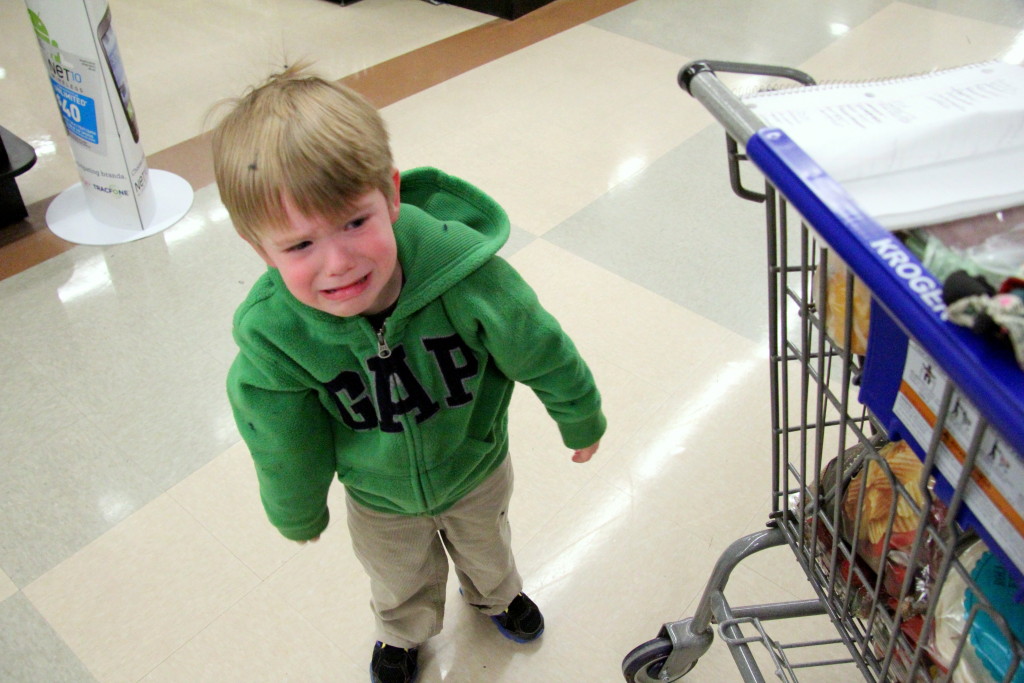 073/365: Saturday, March 14th. My sister and her family visited over the weekend and we drove an hour east to visit our grandmother. The day included a special trip to the toy store we visited as children ourselves, Veach's Toy Station. The store is HUGE and any child's dream. My sister let Theo pick out his own belated birthday gift – a Lego set, a tiny baby hippopotamus, and 2 Melissa & Doug sticker/activity pads. He was thrilled. It was a wonderful day.
074/365: Sunday, March 15th. We decided to visit the Indianapolis Museum of Art after hearing that there was no admission fee through early April. The website would lead you to believe that it was a very kid-friendly local attraction but we didn't really feel that way except for in this one area. We made the most of it and had a great time just being together. Along with the museum people who followed us around, telling us not to let the kids breathe near the art. The kids LOVED using watercolors and made some really neat artwork.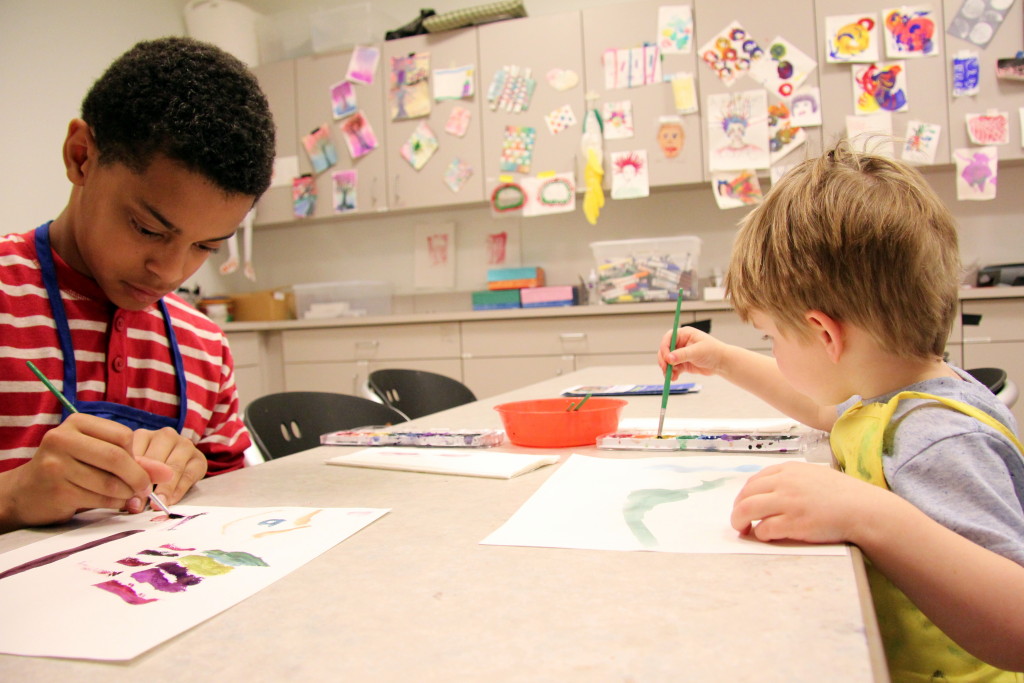 075/365: Monday, March 16th. It was 74 glorious degrees Monday!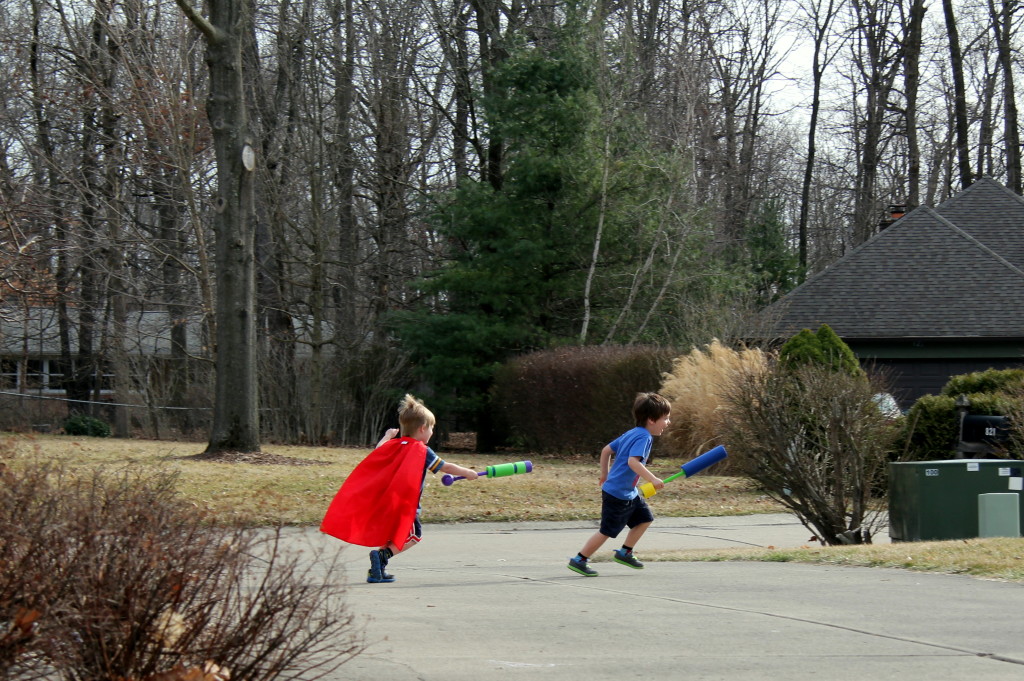 076/365: Tuesday, March 17th. Happy St. Patrick's Day!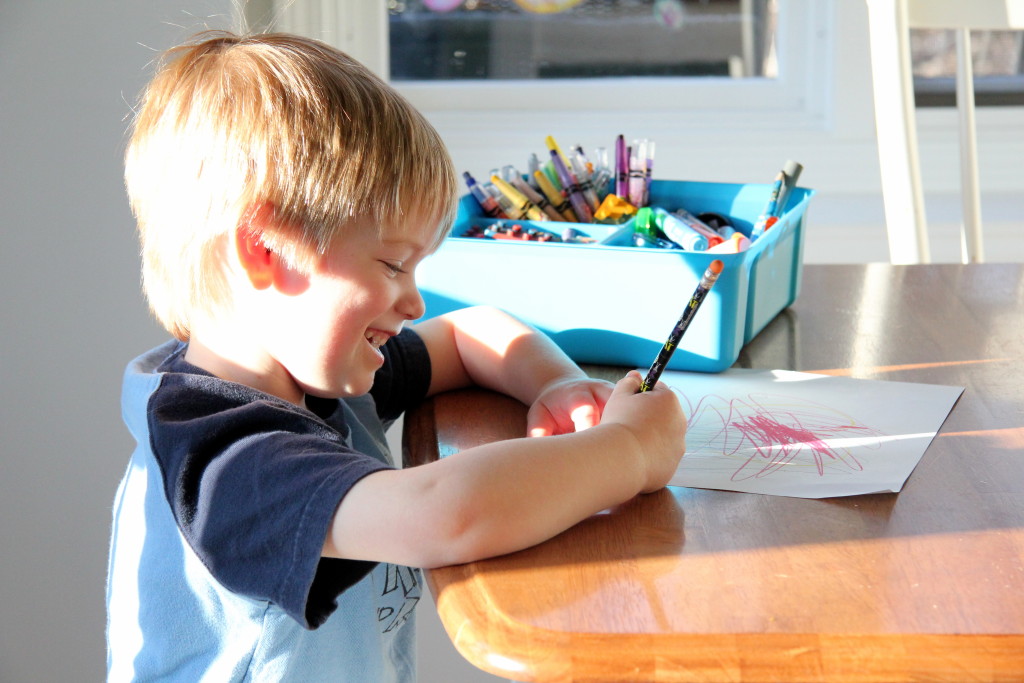 077/365: Wednesday, March 18th. What a great big beautiful sky!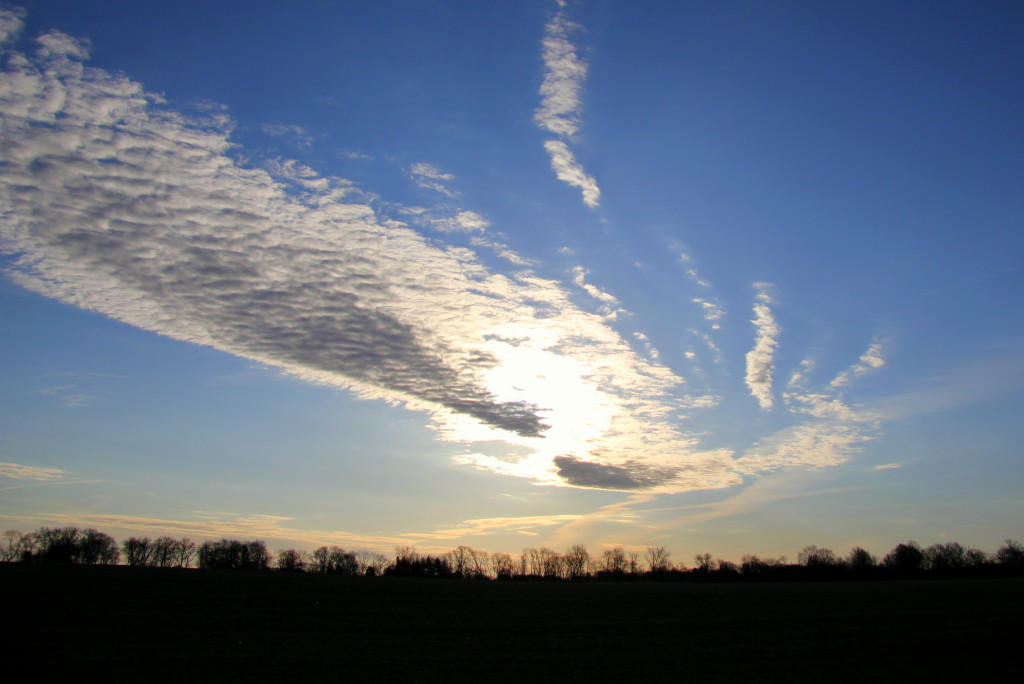 We had such a nice weekend with family and the day after my sister left, my cousin Kara visited for 2 days. Even though I had to work, we enjoyed our evenings and even snuck out to watch Cinderalla Wednesday night. I'm feeling very full of love for my wonderful family!
Day 74 is my favorite this week – my nephew Malachi and little Dexter painting at the art museum. Which one do you like best?
xo,
~C~