This week has flown by! Usually I am writing this post on Wednesday or Thursday night, and here it is Saturday morning. I've been gone so much this week and haven't had the energy when I get home late at night to pull out the laptop. Ugh, I've been struggling these last couple of weeks with finding balance. Work-family-self-home-friend balance. And I have been wanting to write about it all just to process and see if anyone has any feedback that's helpful but like I said…balance. Or lack of. It seems like I'm having a hard time getting it all done lately. More on that later. (Maybe.)
Linking up with Mindi at Stavish Stills Photography, Carrie at My Life, Our Journey, and Stephanie at Behind the Camera and Dreaming.
092/365 – Thursday, April 2nd.  Oh, April and her showers. We sure are looking forward to May's flowers because the last two weeks have drowned us in rain. It looked somewhat promising for a long neighborhood walk this night so we grabbed the strollers and went for it. Thirty minutes in, the sky unloaded buckets and buckets of rain on us but we were very lucky to be on the backside of our neighborhood just where we could run through a couple of unsuspecting neighbors' yards to get back home. The boys thought it was quite an adventure, getting all wet and muddy and sneaking between the houses. I wouldn't have been as worried about it if I hadn't had my DSLR with us. It was kind of fun though.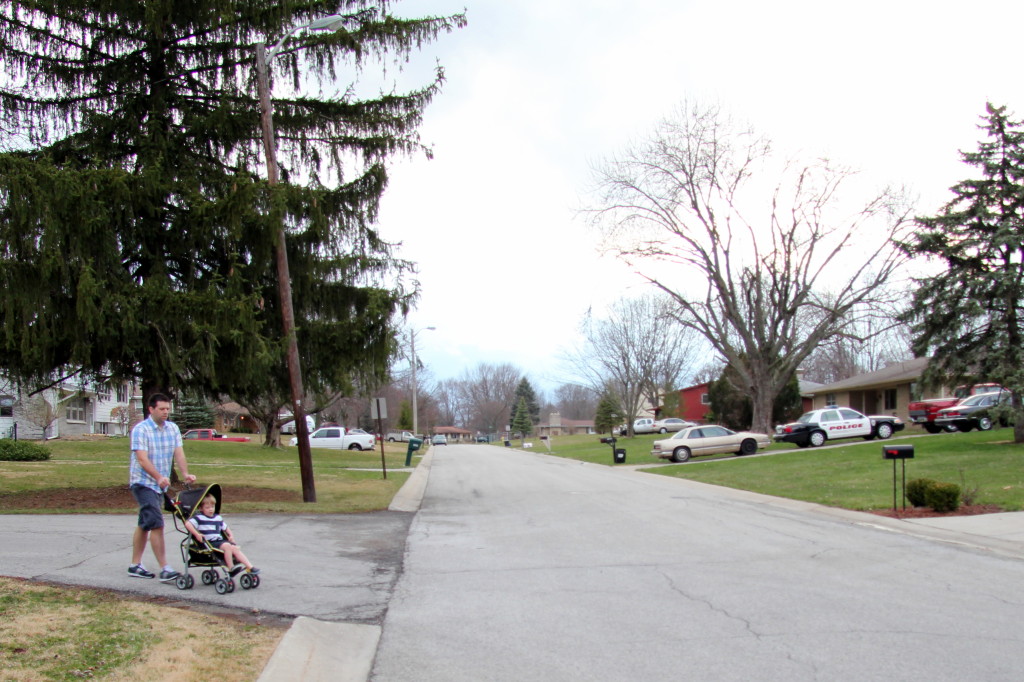 093/365: Friday, April 3rd. I see Spring things happening! That rain really is good for something.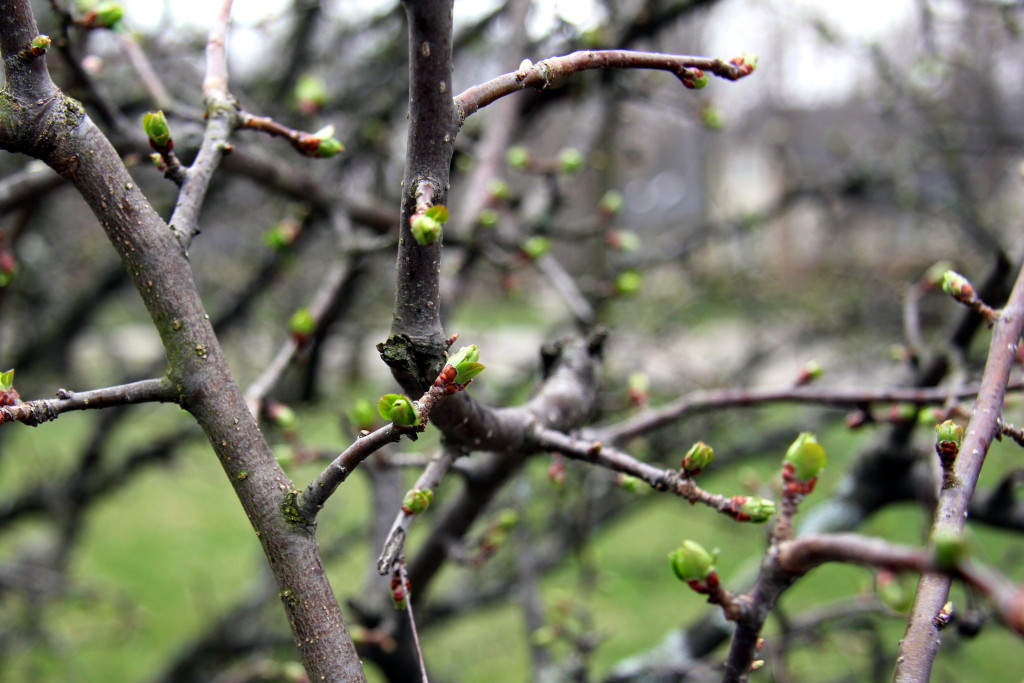 094/365: Saturday, April 4th. Finally a clear day! We visited Ryan's parent for Easter weekend. It was chilly but the boys loved running around outside. See that dock there? Yeah, that's the one that Dexter stepped off of on Easter Sunday in the afternoon…it was about 55 degrees. Ryan was right beside him and got him out within a few seconds, but he was frozen and drenched from his shoulders to his toes. The water is shallow here but it was scary for all of us!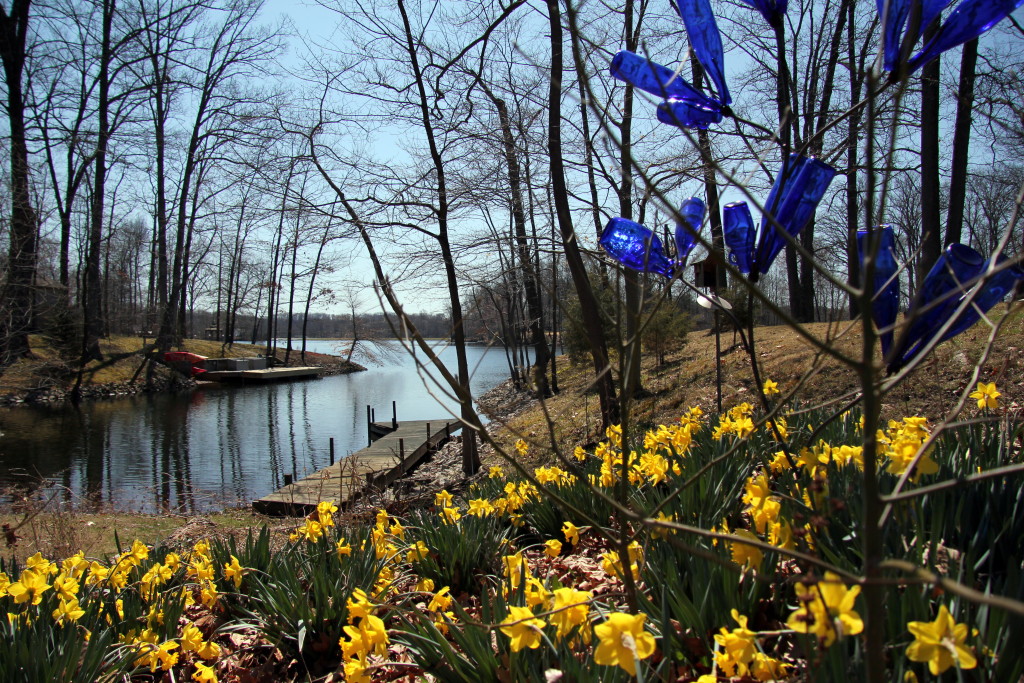 095/365: Sunday, April 5th. Easter (a few hours before Dexter fell in the lake!) with Nana, Pop Pop, and cousin Spencer. A few of the boys' favorite people in the world.  This was not the first Easter that Dexter made more more exciting than necessary…remember THIS?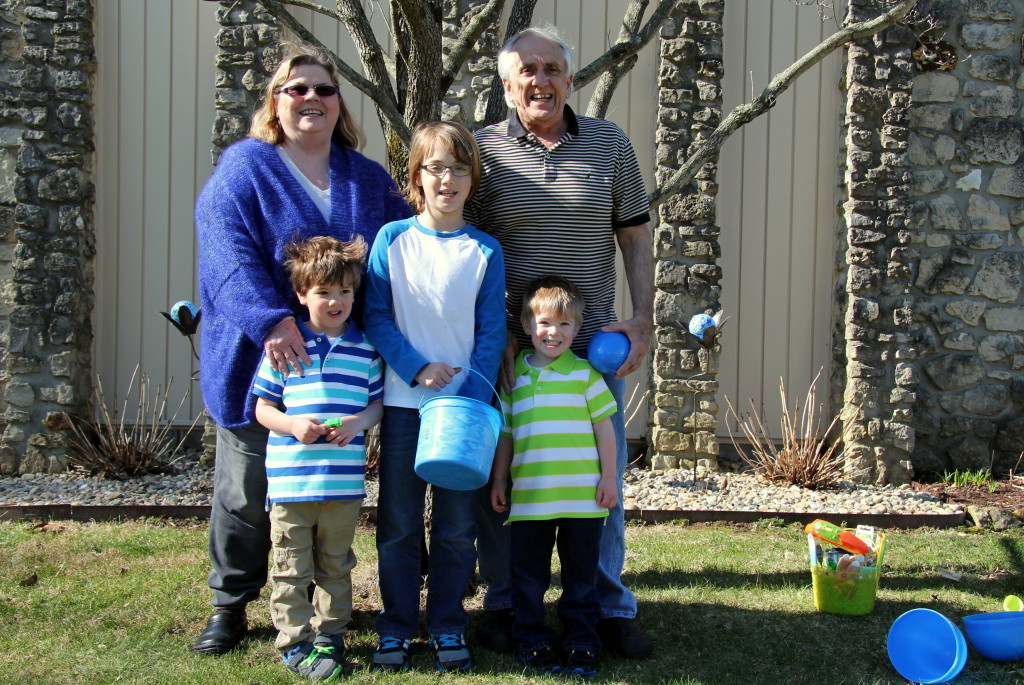 096/365: Monday, April 6th. Late night after the gym and this was about the only willing and awake subject I could find. Big fat Niko waiting for me to turn on the faucet after my shower.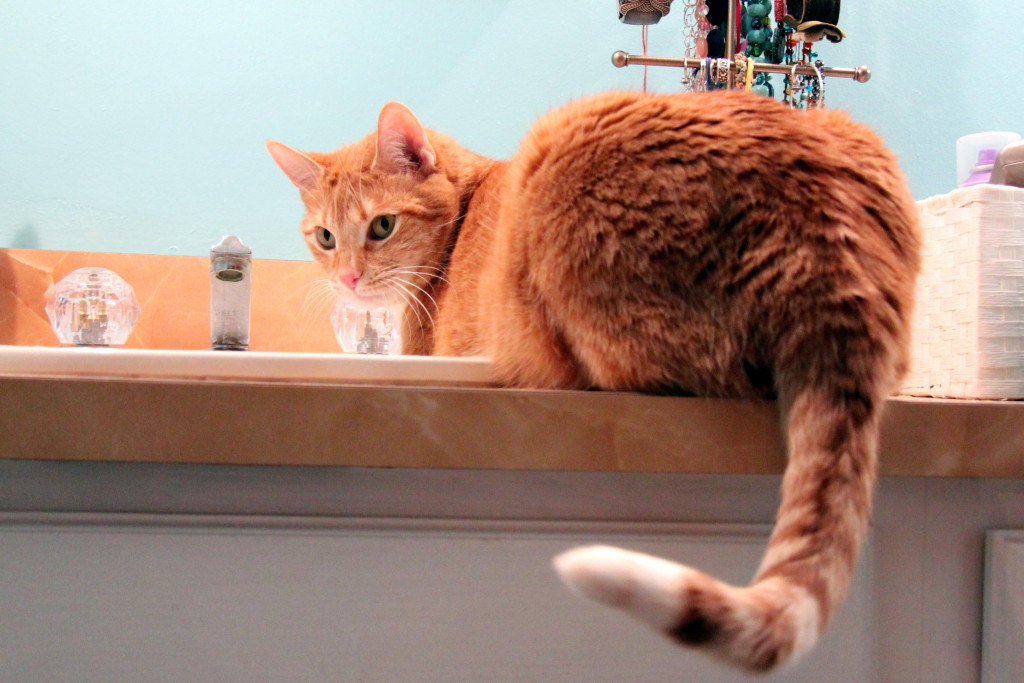 097/365: Tuesday, April 7th. I came home from work and put on my pajamas and Theo said "Mommy, you're not going to the gym tonight?! You're not going anywhere!?"  Cue my heart breaking. Yeah. Balance.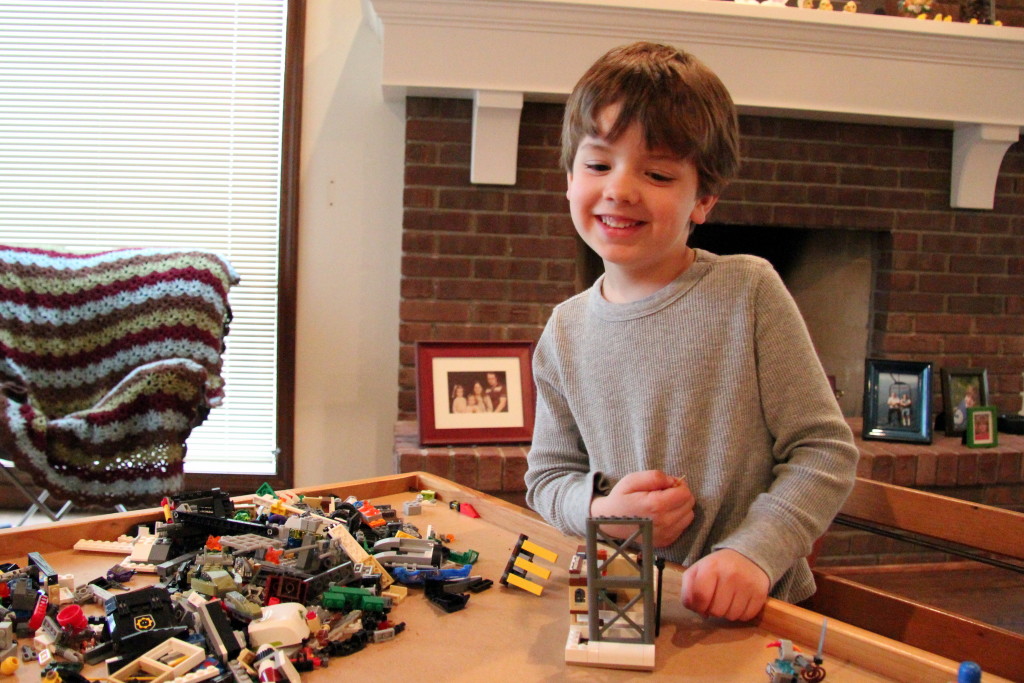 098/365:  Wednesday, April 8th. Midway through another week of nothing but rain.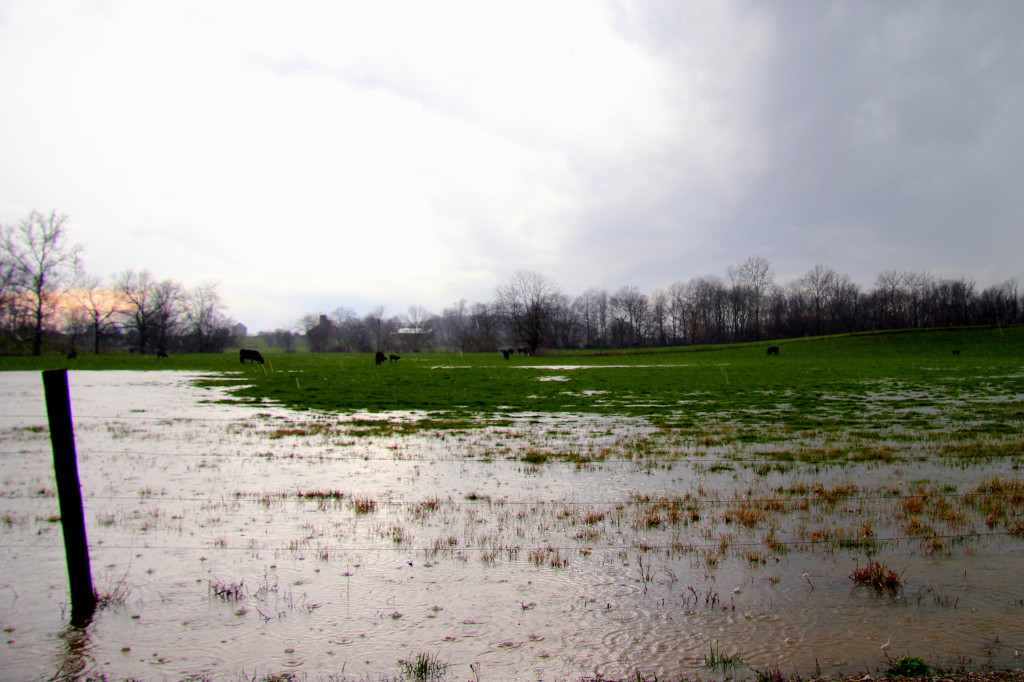 This week my favorite pictures have to be days 94 & 95 – our time at Nana and Pop Pop's for Easter weekend. So lucky to have such wonderful in-laws! Hope you had a nice Easter weekend.
xo-
~C~