I haven't forgotten about this project and I haven't lost any steam – we've been on a 9 day vacation to Walt Disney World. So get ready to be inundated with pictures from that magical place this week and part of next. My last post was only 6 pictures so this one will be 8 to make up for it, then back on track with 7 each week. I can't believe our trip, that we'd been looking forward to for so long, has already come and gone. I plan to write a series of posts regarding our trip while it's all fresh on my mind, but for now – just a glimpse. In other words, stay away from here if you are anti-mouse. Just sayin'…
Linking up with Mindi at Stavish Stills Photography, Carrie at My Life, Our Journey, and Stephanie at Behind the Camera and Dreaming.
126/365: Wednesday, May 6th. We arrived in the afternoon and made a beeline for the Magic Kingdom. The best part of the night for me was walking up to Big Thunder Mountain Railroad, nervously anticipating the cast member measuring Dexter's height, and seeing that he was indeed tall enough to ride everything that I'd hoped he'd be able to (so that WE'D be able to, as a family). I do have a picture of him getting measured (with a big grin on his face) but I decided to save that one for a separate post once I start my vacation recaps.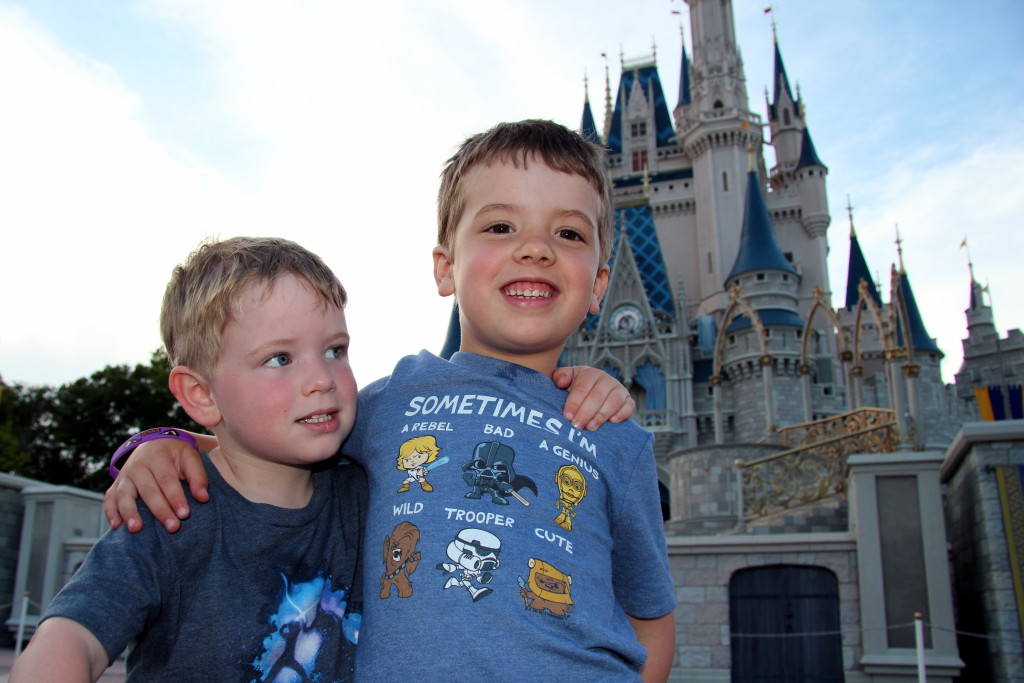 127/365: Thursday, May 7th. My birthday! It's no coincidence that our vacation was scheduled the week that spanned my birthday, Mother's Day, and Dexter's 4th birthday. What better place to celebrate? We went to EPCOT. We've gotten a picture with Donald in the World Showcase 2 trips in a row so maybe it will become a tradition.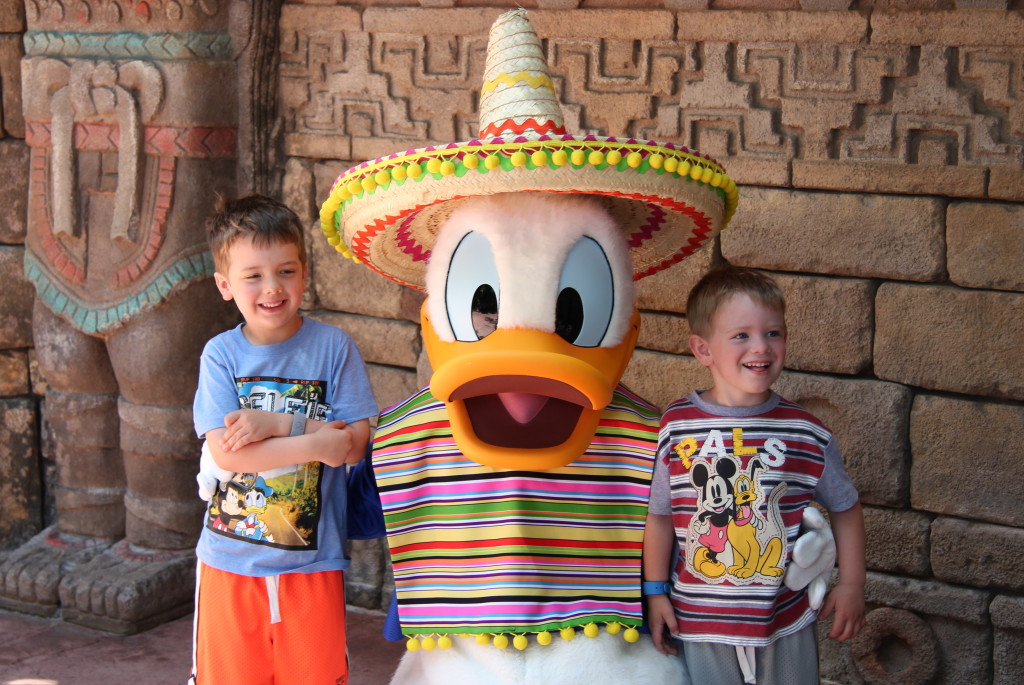 128/365: Friday, May 8th. Back to the Magic Kingdom for a full day of fun and wonder.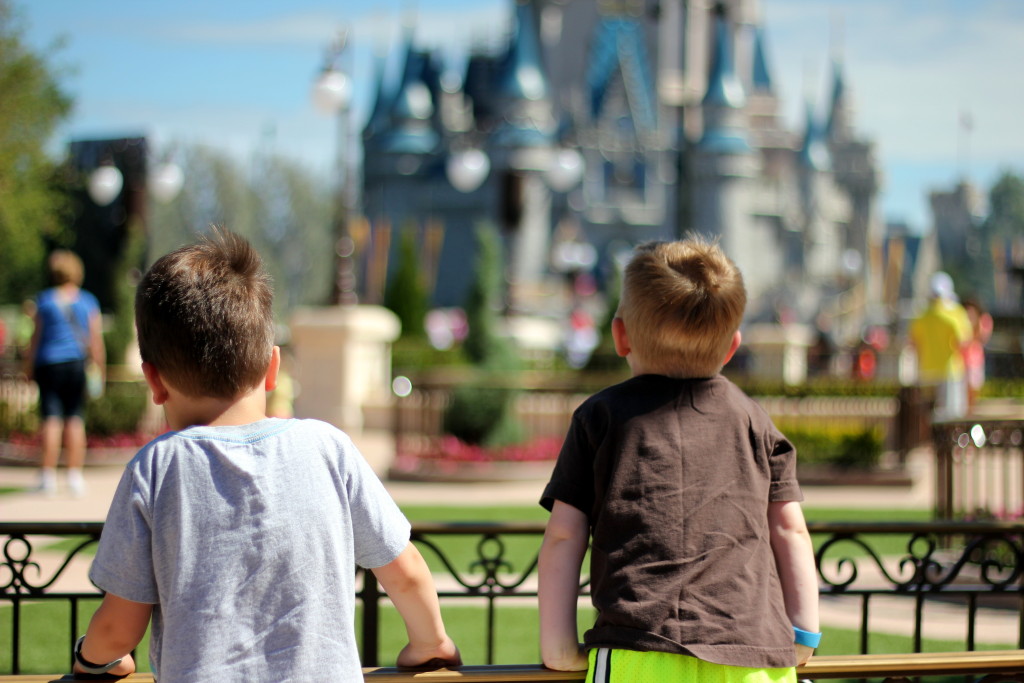 129/365: Saturday, May 9th. We arrived at Animal Kingdom 90 minutes before park opening for our character breakfast dining reservations – which put us way in the back of the park before park opening. Ryan and I each rode Expedition Everest with no wait times before I realized that Theo was tall enough to ride as well. When we discovered this, he and I couldn't wait for Ryan to get back so we could share this news with him. He rode it with me and he LOVED it. I love him. It was a big moment for me as a mom and for him as a kid. How did we get here in 5 short years? On one hand, it's really exciting, but on the other hand, it's kind of sad. My baby is truly not a baby anymore. He's a thrill-seeker!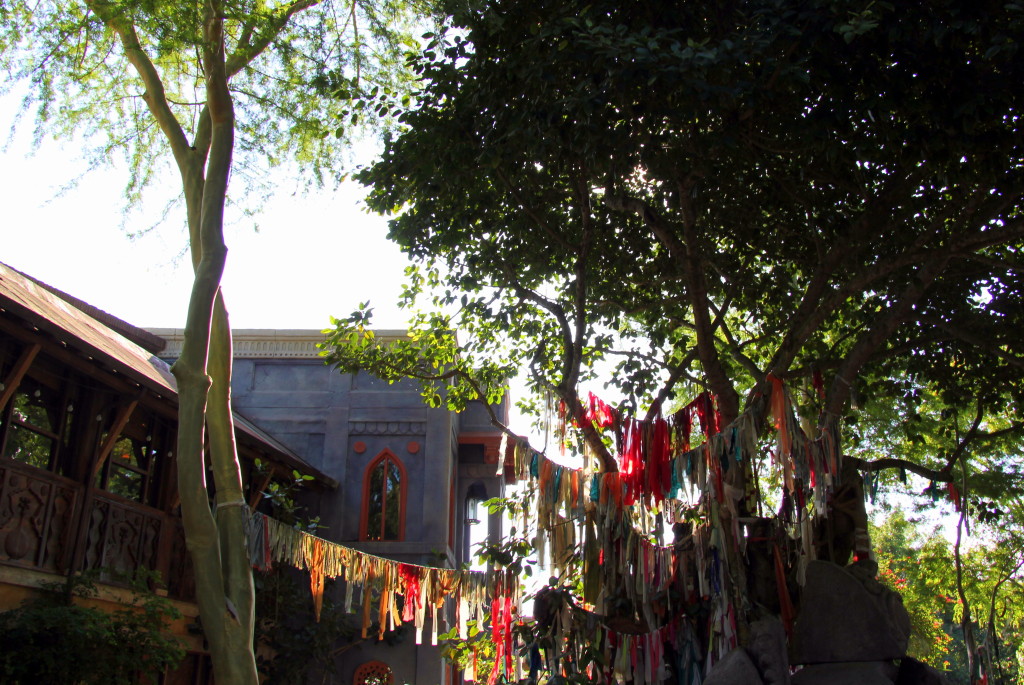 130/365: Sunday, May 10th. Mother's Day. We were definitely ready for a break from the parks after hitting them 4 days in a row. On Mother's Day, we swam in the resort pool and then spent the evening at Downtown Disney picking out some souvenirs. (Despite our sun-screening efforts, Dexter did get a tiny sunburn at the pool that was gone the next morning… but it's not as bad as it looks in this photo, I promise).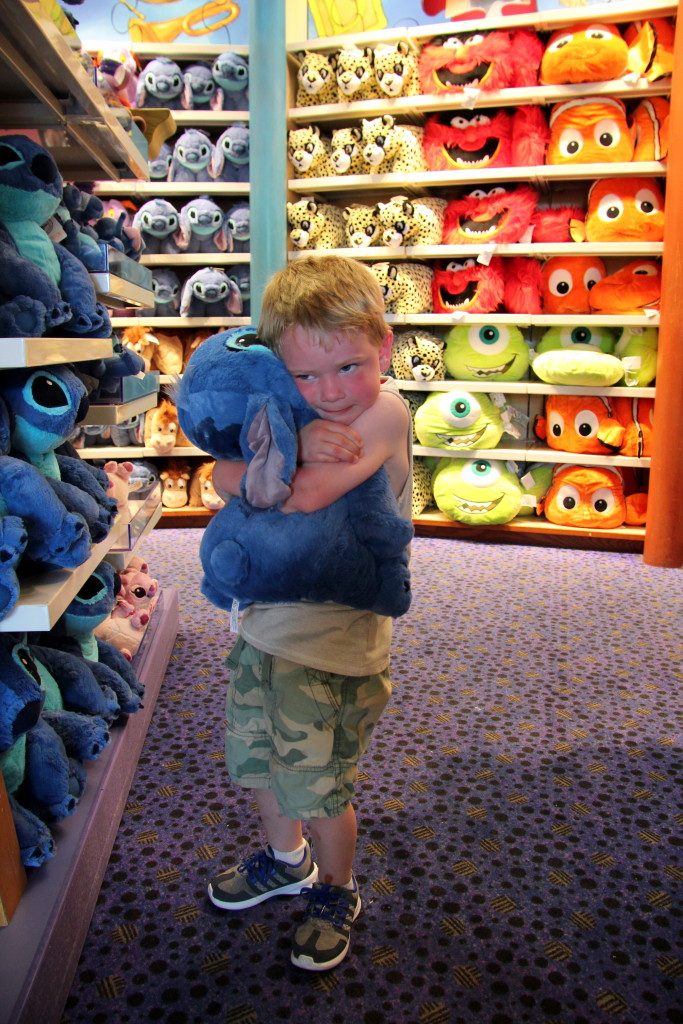 131/365: Monday, May 11th. We spent the day at my favorite park (and former employer), Hollywood Studios. Meeting Baymax and Hiro from Big Hero 6 was definitely one of the highlights of the trip for Theo and Dexter. One of the biggest highlights for me was watching them spontaneously hold hands and excitedly talk about the experience as they ran ahead of us when we left the Magic of Animation building. They were on Cloud Nine. Melted my heart and made the 80 minute wait (our longest wait the entire trip) 100% worthwhile.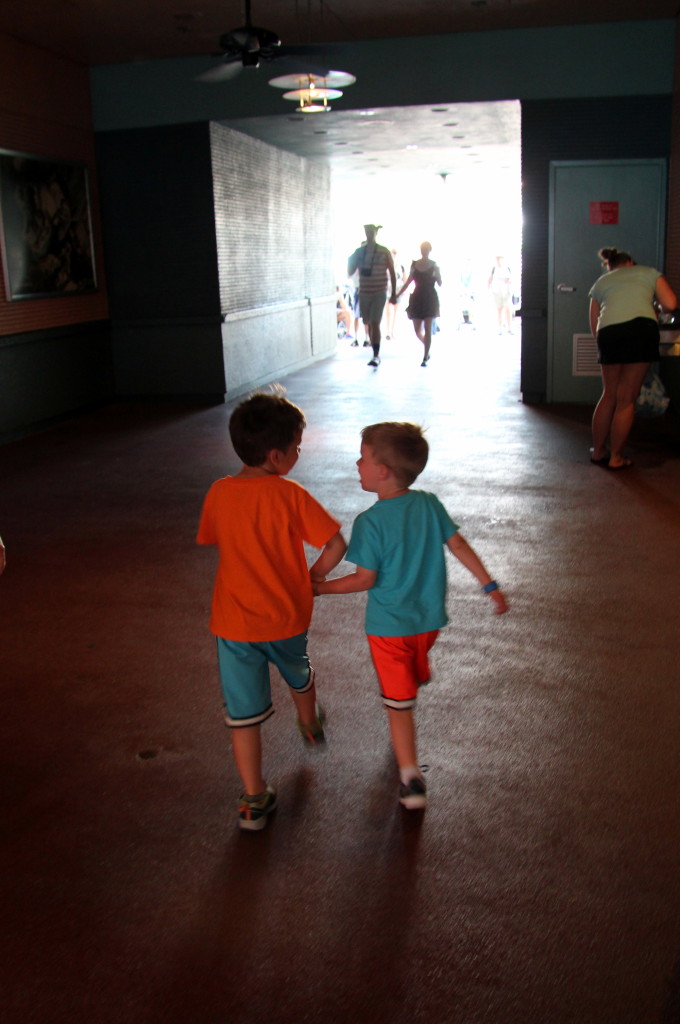 132/365: Tuesday, May 12th. We took another break day from the parks and played mini golf, grabbed lunch at a different resort, then swam the rest of the afternoon and evening. Dexter got Ellie (yes, he named him and yes Ellie is a boy) at Epcot and carried him around the entire trip. This was the last time my little sweet boy fell asleep as a 3 year old.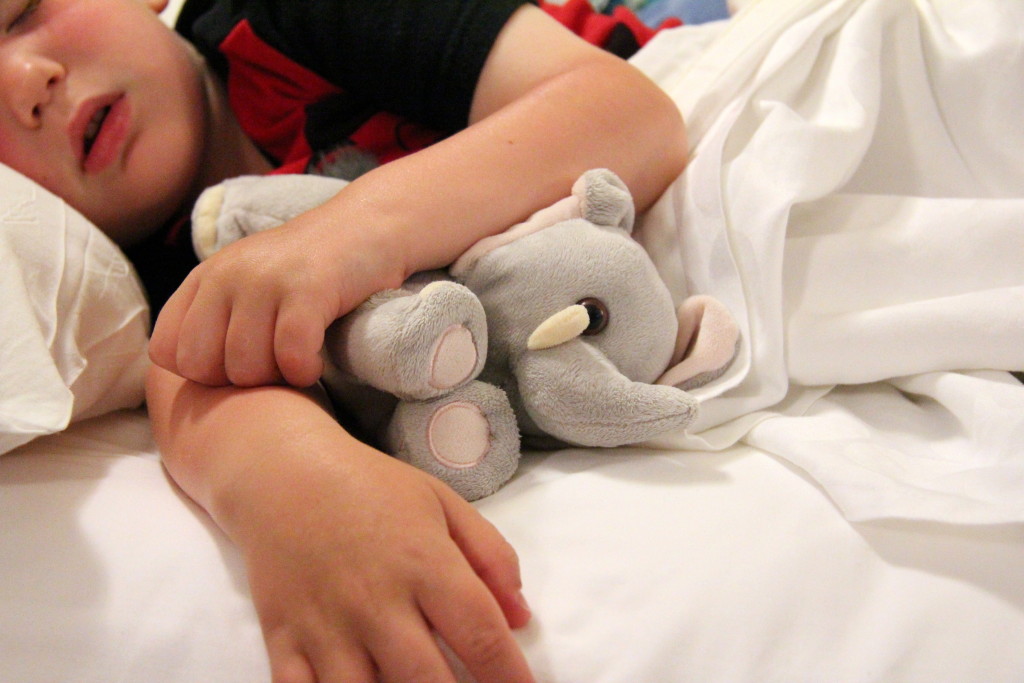 133/365: Wednesday, May 13th. Dexter's 4th birthday! We enjoyed breakfast at 'Ohana inside Disney's Polynesian Village Resort with Lilo, Stitch, Pluto, and Mickey. It was adorable and delicious. The boys get so excited when they come face to face with these larger than life characters from the movies. We spent the day at Magic Kingdom afterwards.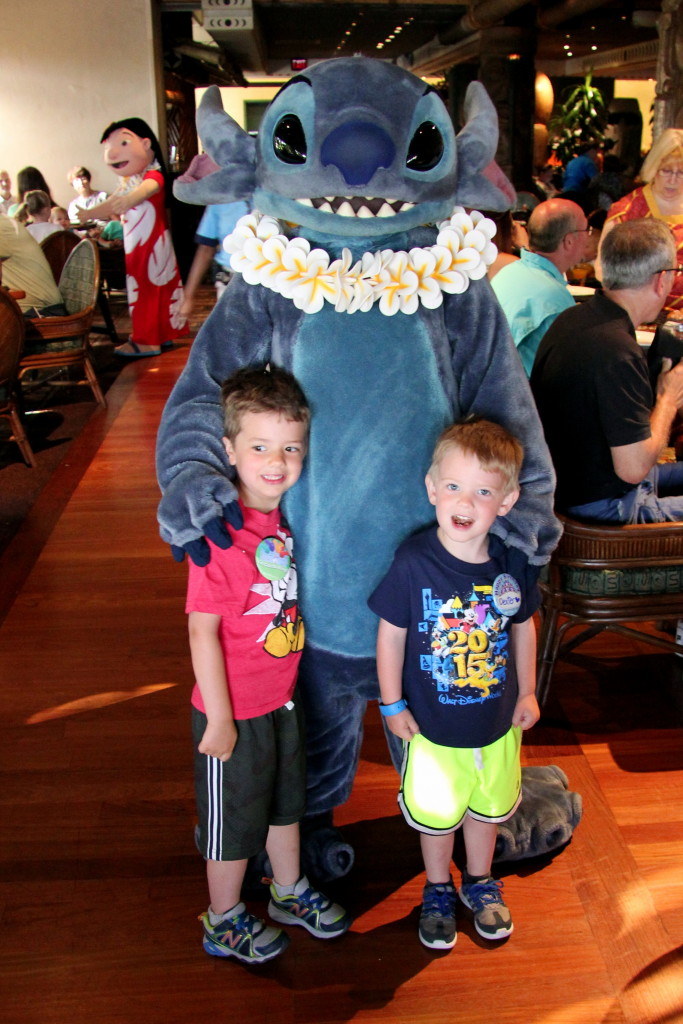 So now I'm all caught up on Catch the Moment – time to start wading through my recap posts in the upcoming week or so.
I hope the mamas out there had a good Mother's day and have a special place in my heart for anyone who was hurting on or because of Mother's day for some reason. I feel incredibly lucky to be the mommy of these two little boys and that we were able to spend 3 special occasions together. More to come!
xo,
~C~