Click HERE to see the photos we shared on Instagram from our trip. 
Click Here if you missed Day 1.
Day 2: Thursday, May 7th. My 35th birthday!
I chose May 2015 for this trip for several reasons. February would have been nice but I was afraid of flight delays since Indiana winters historically reach a level of extreme misery during February. Ice, blizzards, and sub-zero temps are nice to get away from, but what if you can't? Ideally we would have waited until September because crowds and rates are lower. Summer is not on my WDW radar because of the heat, crowds, and rates. With Theo starting Kindergarten this fall, I decided to follow my conscience and avoid going in September. I'm not personally against taking your kids out of school for vacation, but part of me feels guilty for thinking about it. Especially right after school starts. February, too unpredictable. September, school's in. Those two times also have the lowest resort room rates. Next best option happened to be May. School's still in session so the crowd levels are okay. Bonus – Dexter's birthday, my birthday, and Mother's Day all fell within a week. Sounds like a heck of a celebration to me. Why not? All in all, it ended up working out well for lots of reasons.
I had never been to EPCOT during the Flower & Garden Festival so I was excited to see all of the character topiaries and flowers in bloom.
Both boys were big enough to ride Soarin' and we all loved it! Unfortunately we only got to ride once because the wait times were long by the time we were able to get back to it. Soarin' is my favorite attraction at EPCOT and I was excited to learn that additional capacity is being added. We used a FastPass+ on Test Track and we couldn't get one for each attraction. Test Track was a big hit, too. I rode with Dexter and he said "mommy, pretend this is the batmobile and we're going back to the Batcave, okay!?" See, he's not ALL Disney.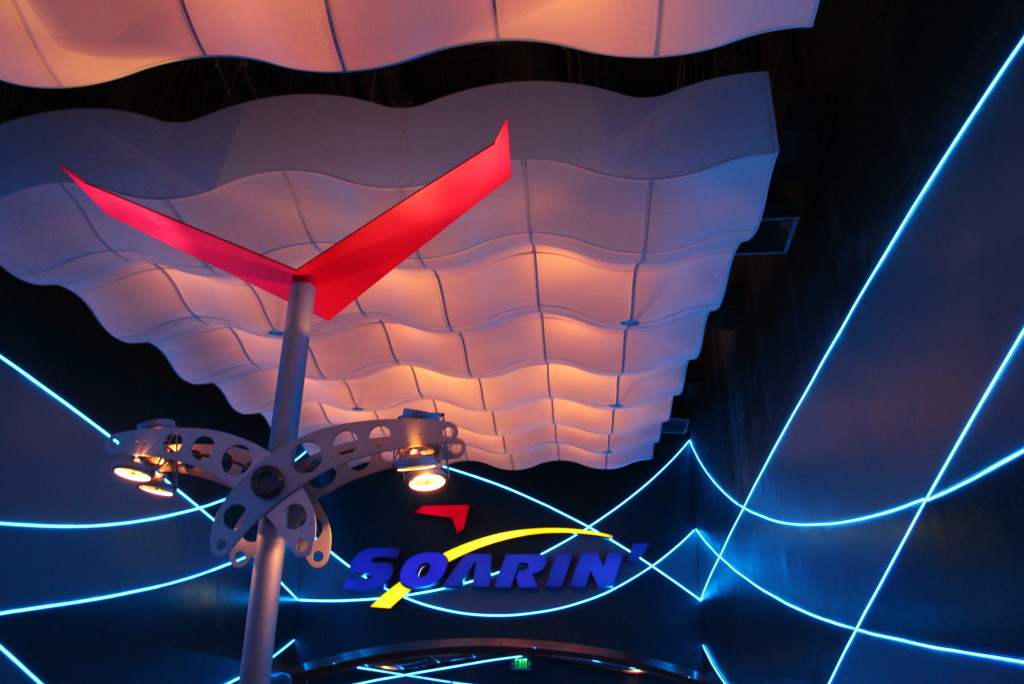 I had to take this picture because I knew it would perfectly represent Dexter in every single line. Theo was kind of following his lead here, but we could barely keep Dexter off of the railings, ropes, or chains in queues. He is such a busy body and has so much energy. When he's not tired, he has to be moving. And guess what? When he's tired, he has to move even more. "Dexter! Get down!" We must have said that 100 times a day.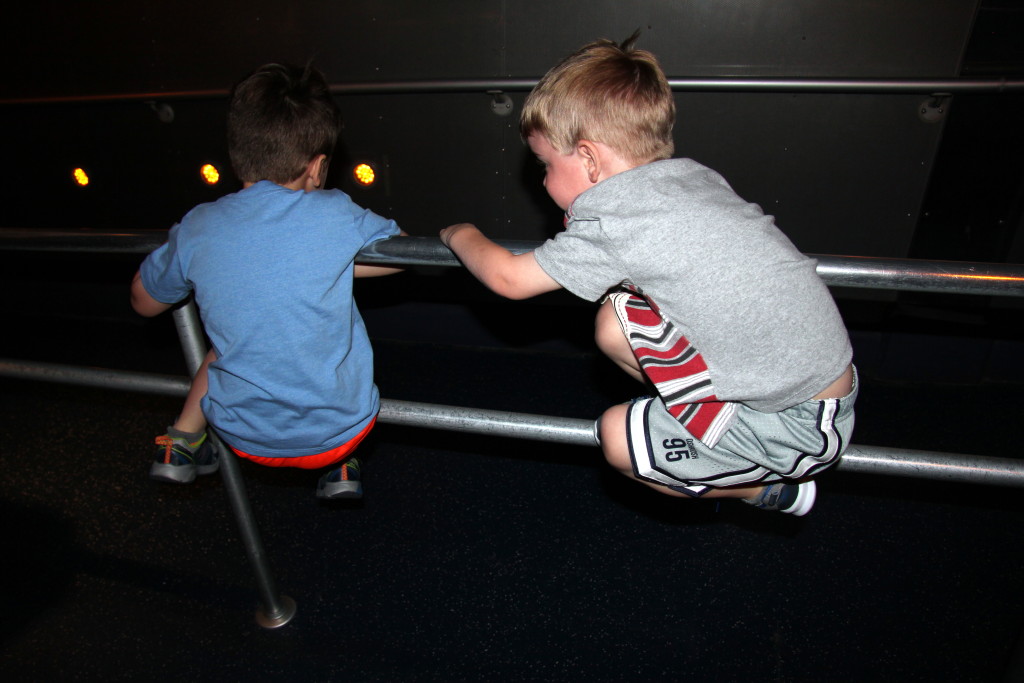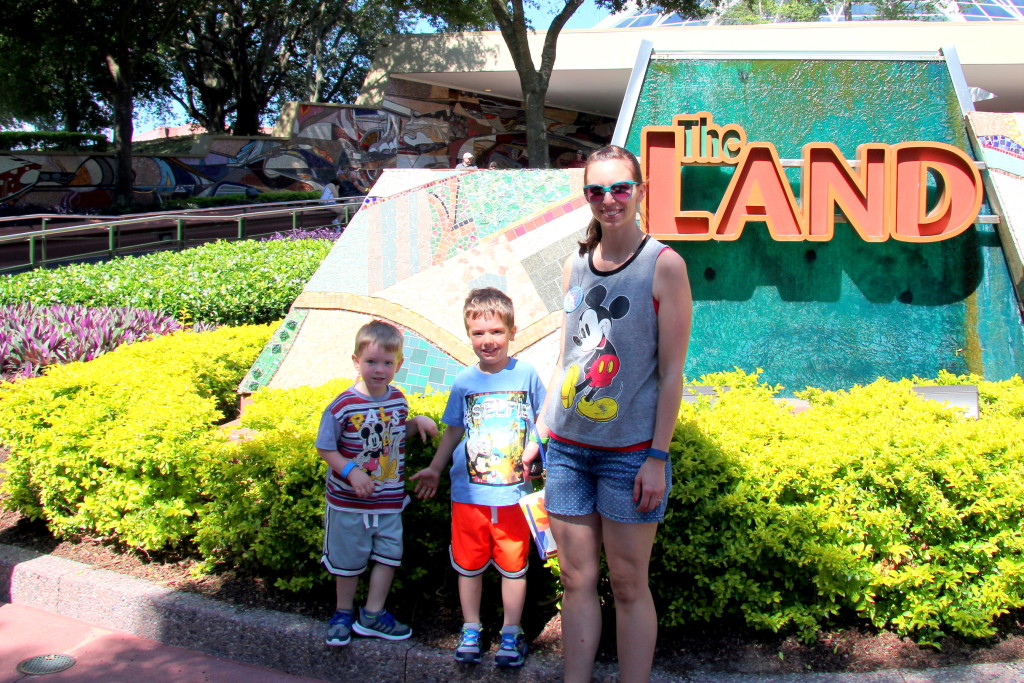 So pretty! I need the landscaper that designed this to come to my house.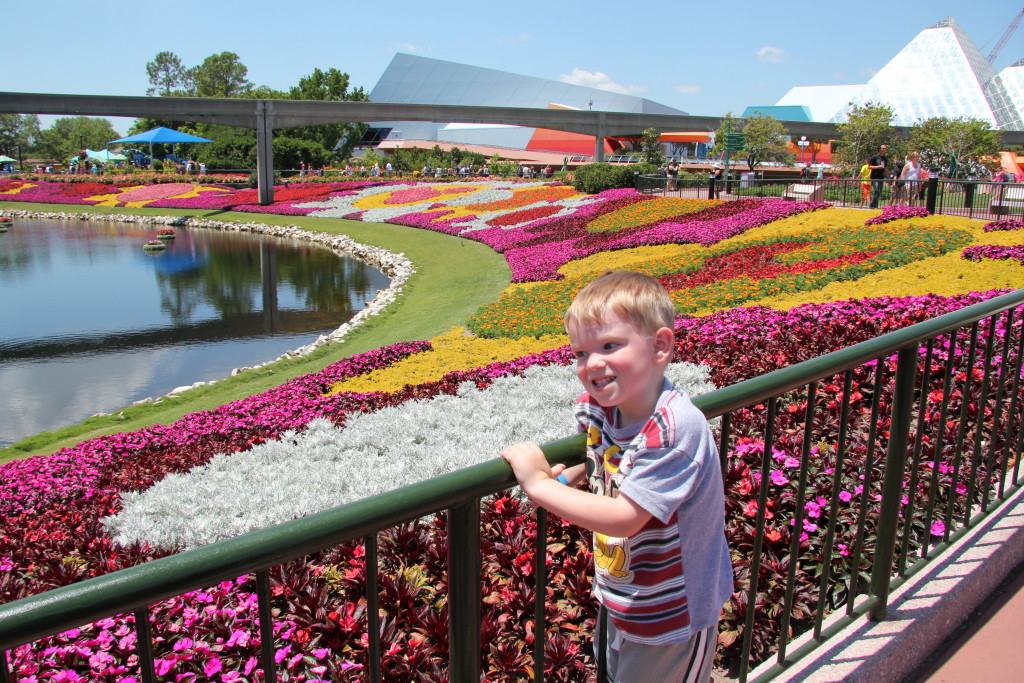 Kidcot stop in Mexico as we entered the World Showcase. They still have these puppets or fans or whatever you want to call them.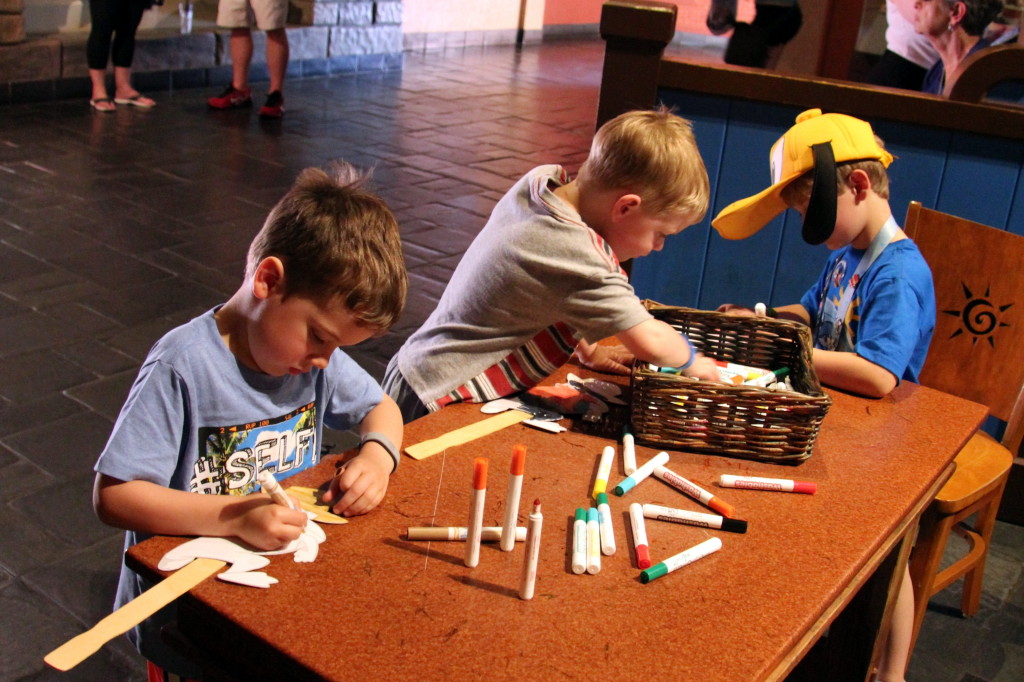 Tradition! We got a picture with Donald in Mexico last time so we had to recreate the memory.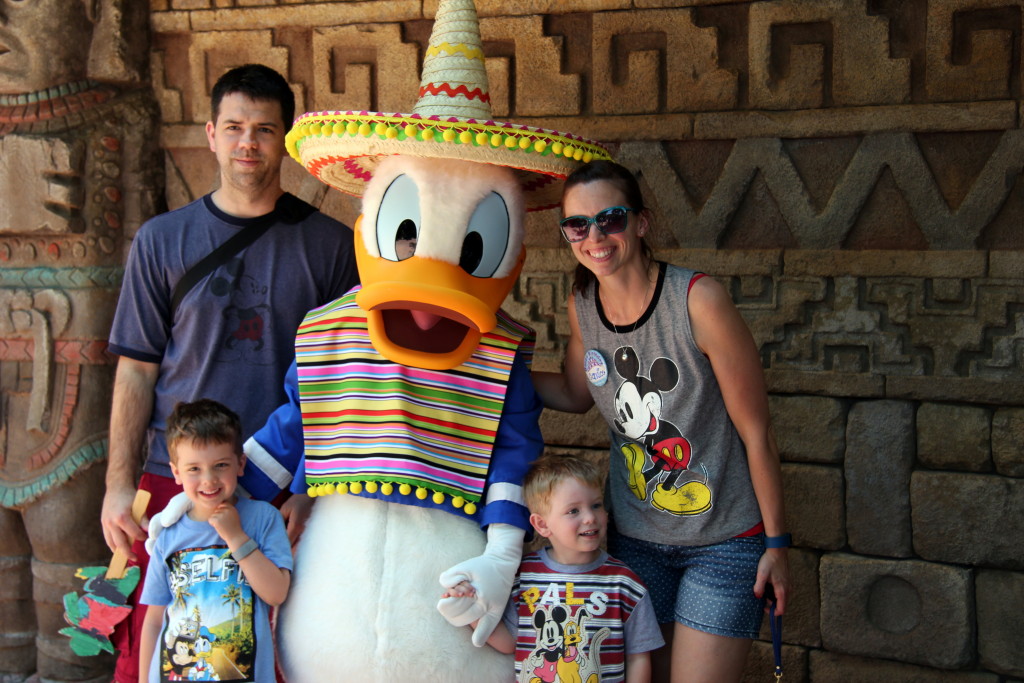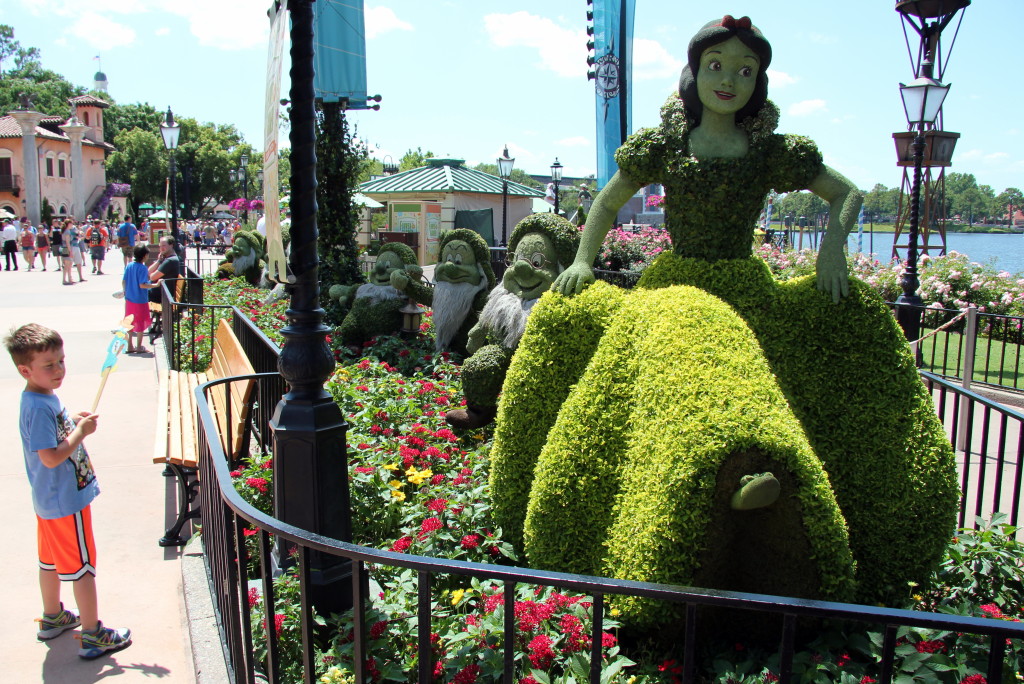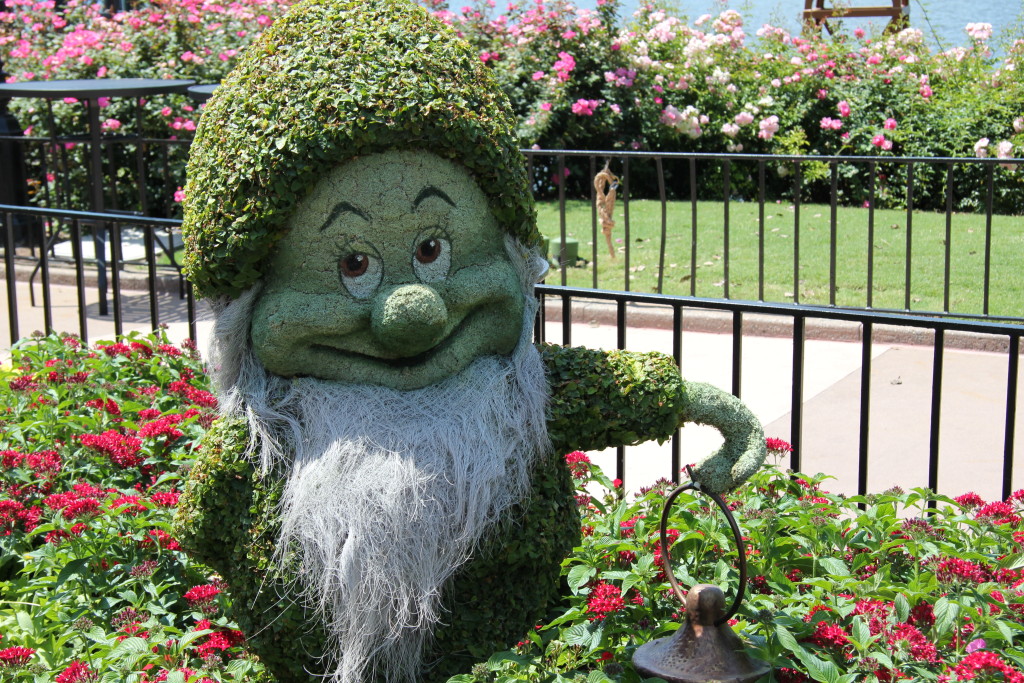 First souvenir purchase! Dexter picked out this elephant in China and so cleverly named him …. Ellie. Yep. He carried him around and slept with him every night. It was cute, cute, cute.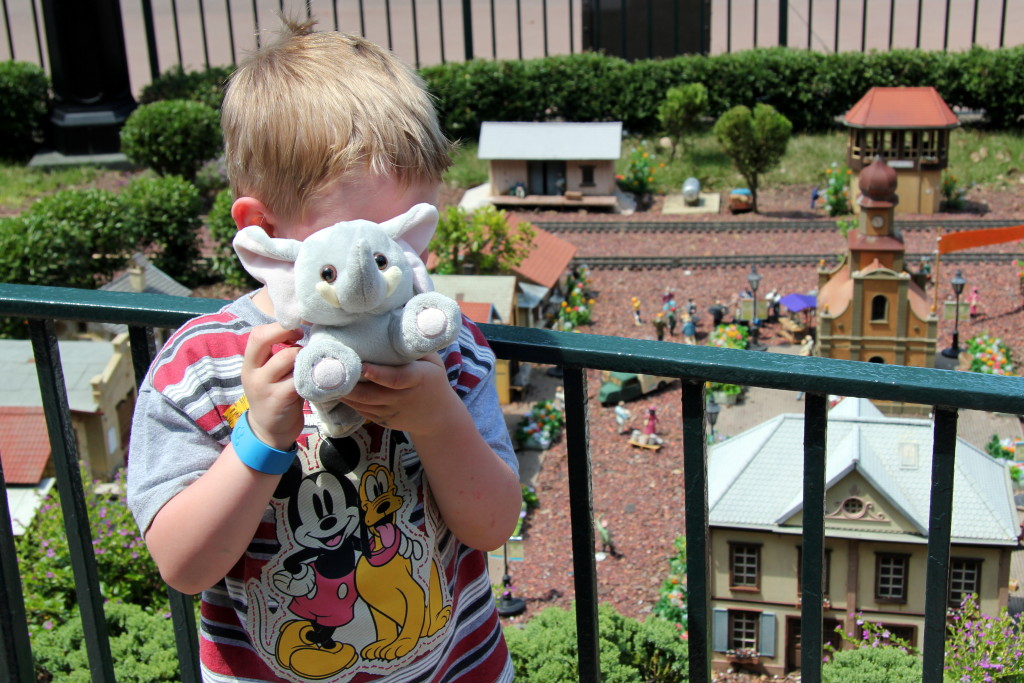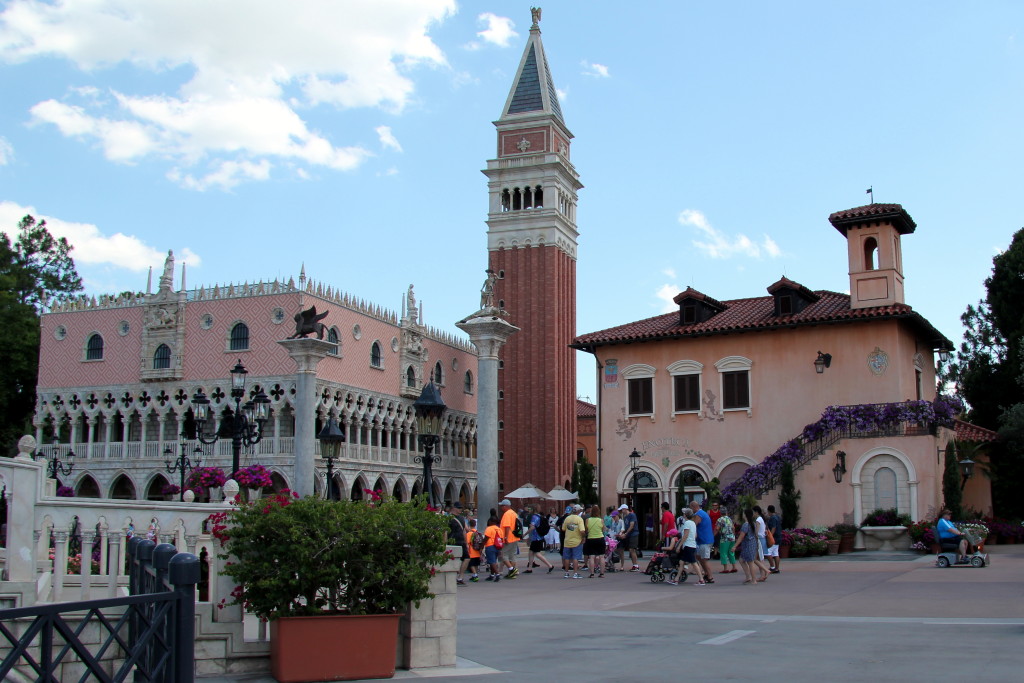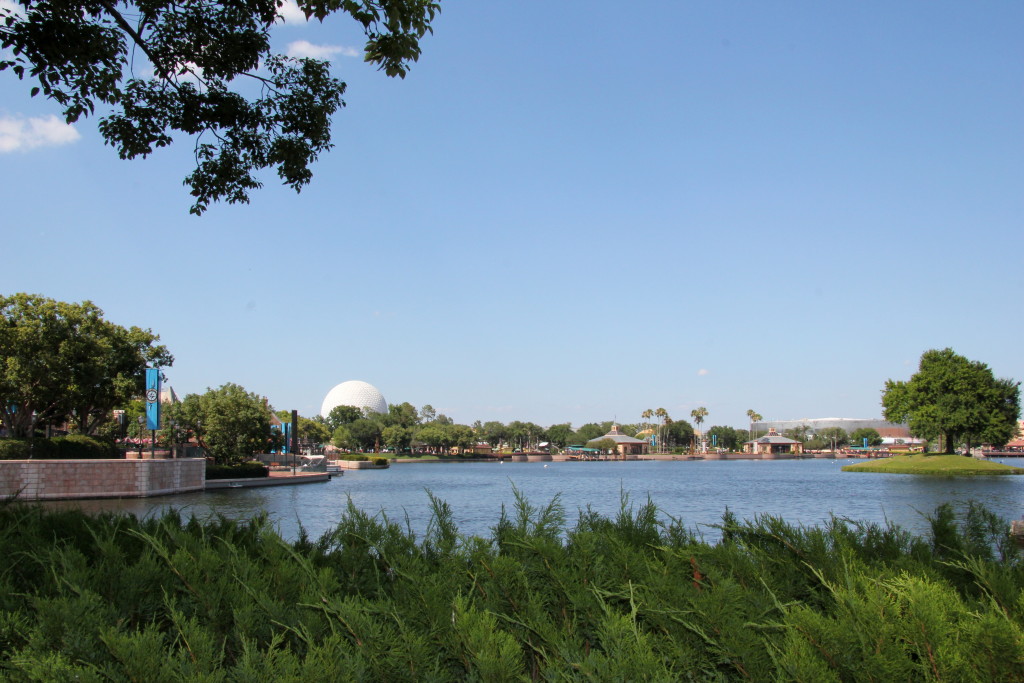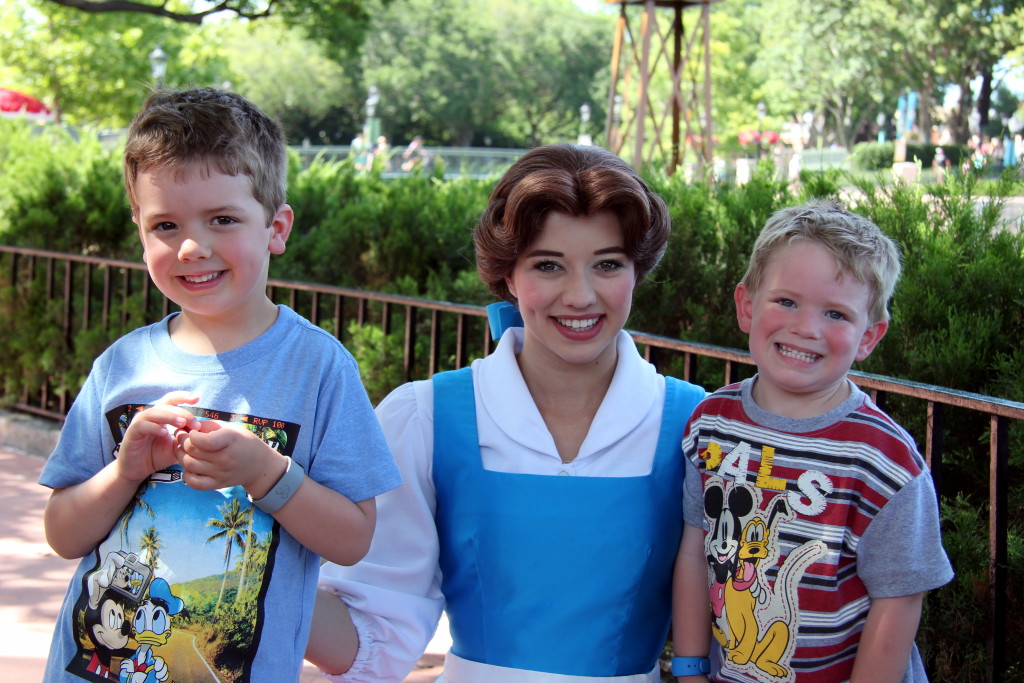 Hurrah for short lines to meet cool characters!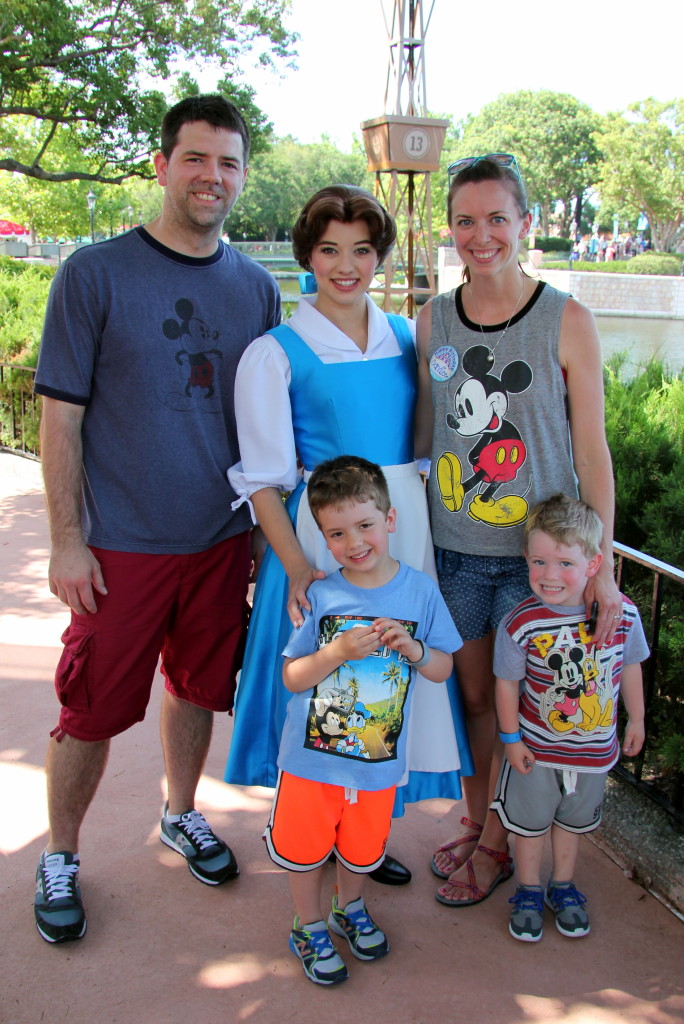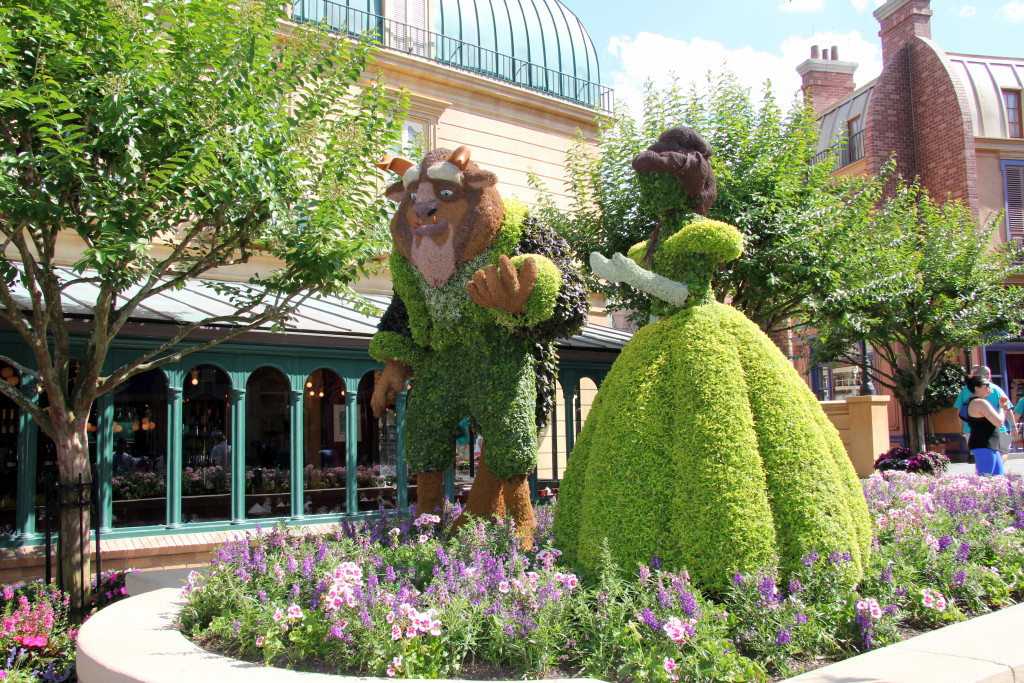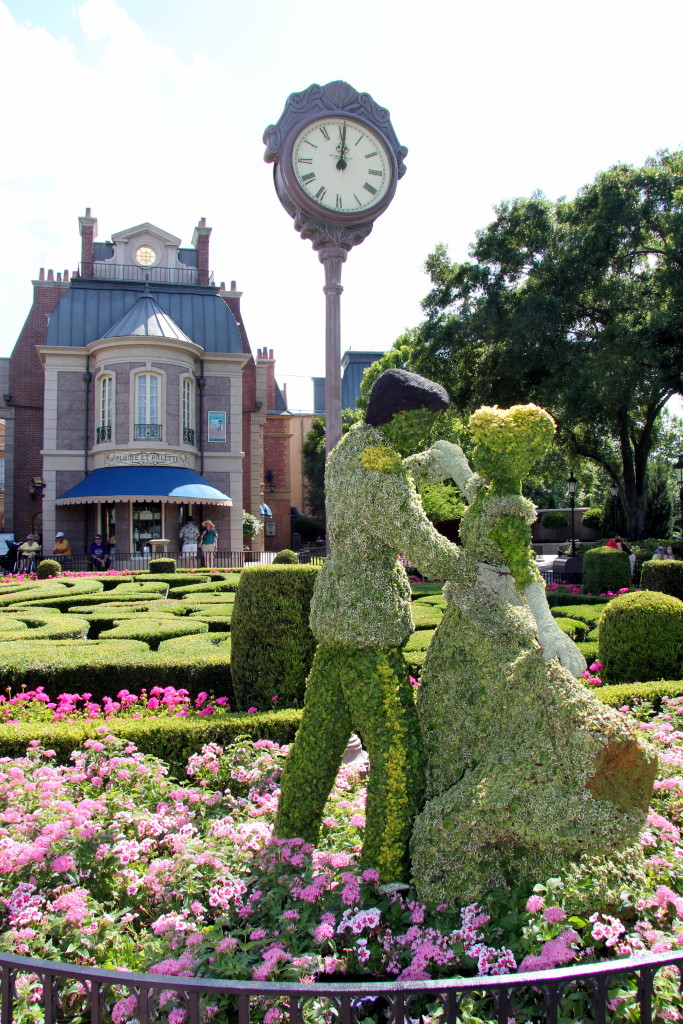 Between France and the UK lies a walkway to the Boardwalk and Yacht & Beach Club Resorts. One thing I knew I wanted to do for my birthday was to visit Beaches & Cream, a full service restaurant and soda and ice cream shop within the Beach Club Resort. We opted to eat outside and daydream about staying there one day while eating our Mickey mini kitchen sink sundae. It was DELICIOUS and gone in about 5 minutes. Perfect break in the middle of a fun but long day on our feet.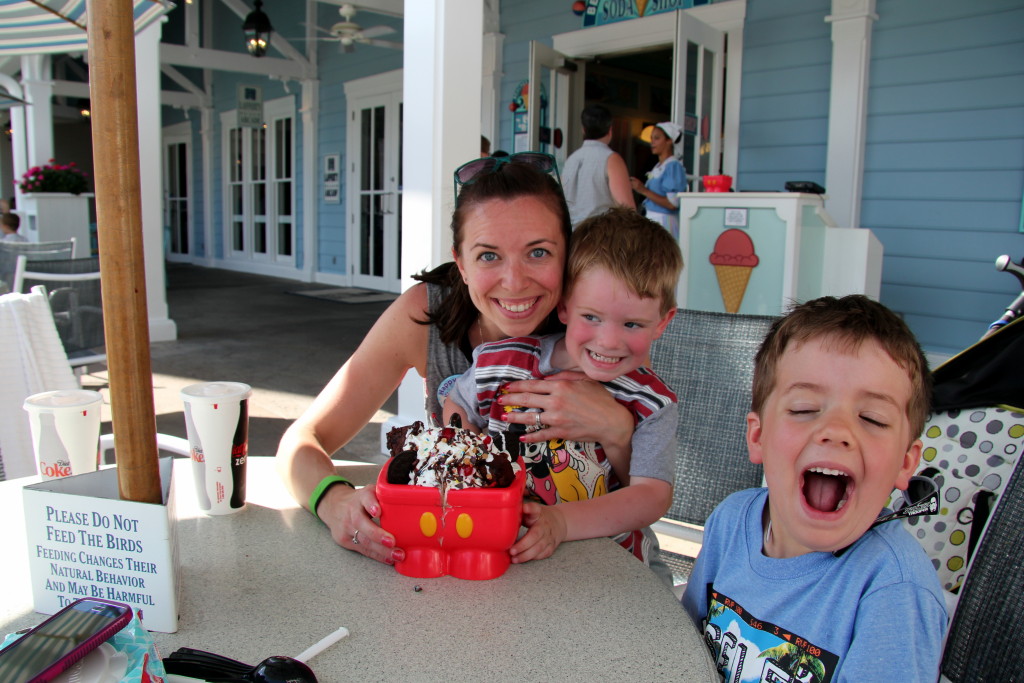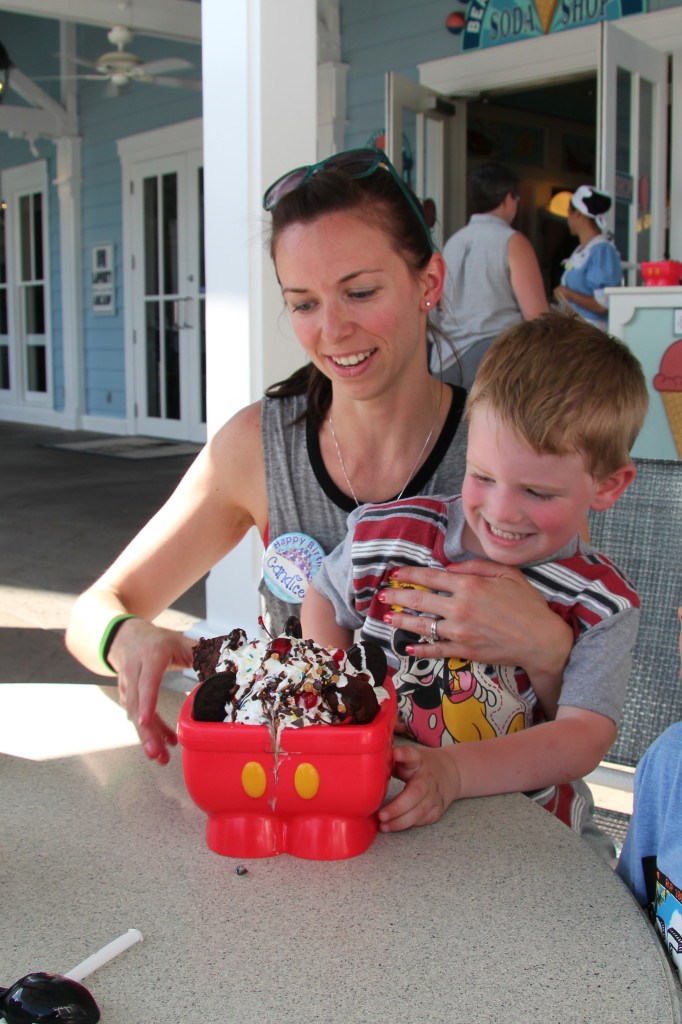 Back to EPCOT for a little browsing.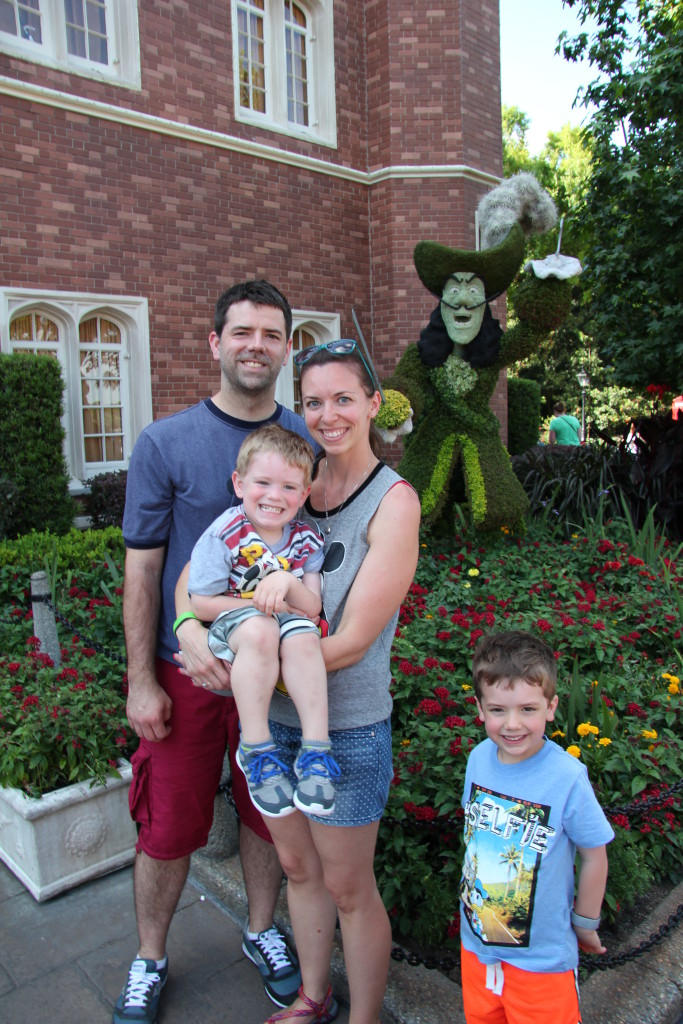 They had a Monsters University themed playground set up for the Flower and Garden Festival. Out of all the fun attractions, sights, sounds, and tastes – some of the boys favorite things at the parks were the play areas where they could run, climb, and act like little boys.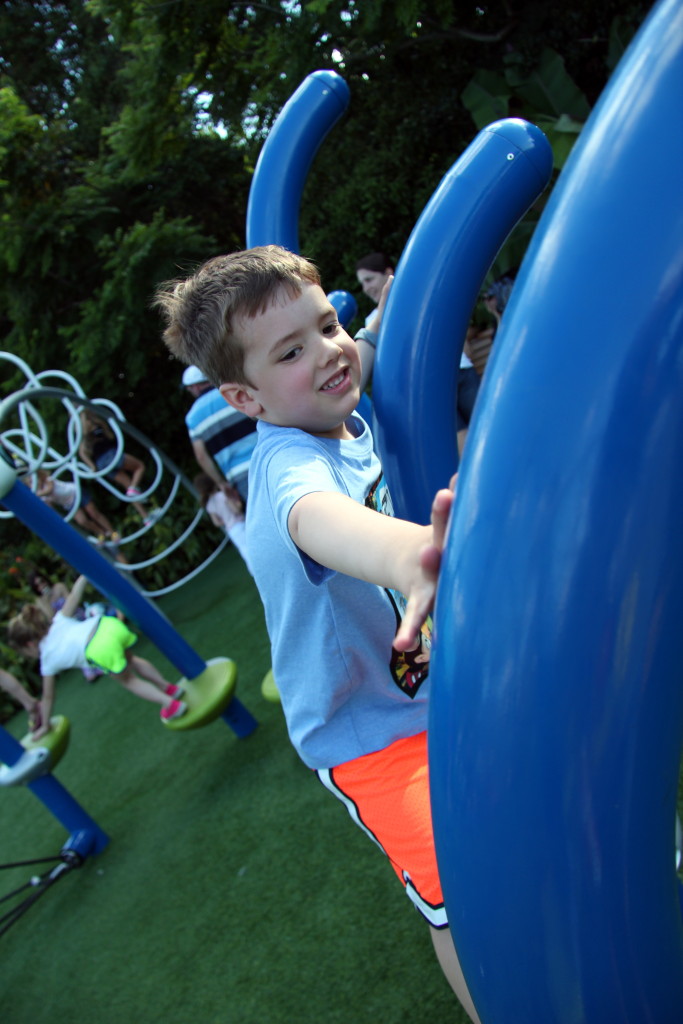 Before our trip, I shared on The Affordable Mouse my concerns about Theo poo-pooing on our fun by constantly worrying and thinking about what souvenir he was going to get and when. Well…we had to have a little talk at EPCOT on day 2 of the trip after I'd heard him ask the same question one too many times. We had talked about it before our trip but he just couldn't help himself. What did he want? A little $6 mystery pack of tiny characters…which happened to be the same pack he got a year and a half earlier. I thought he'd blow up but he had a great attitude and said you can't have too many Ursulas, Oogey Boogeys, or Scars. I wish we'd bought the darn pack first thing. The rest of the trip, he was really good about it.
Dexter and water…oh the boy loves water. At Disney World, there is water everywhere! We made a lot of pit stops to look at various fountains, waterfalls, creeks, lagoons, lakes, and canals. I had to remind myself over and over that this is his vacation and this is what he loves.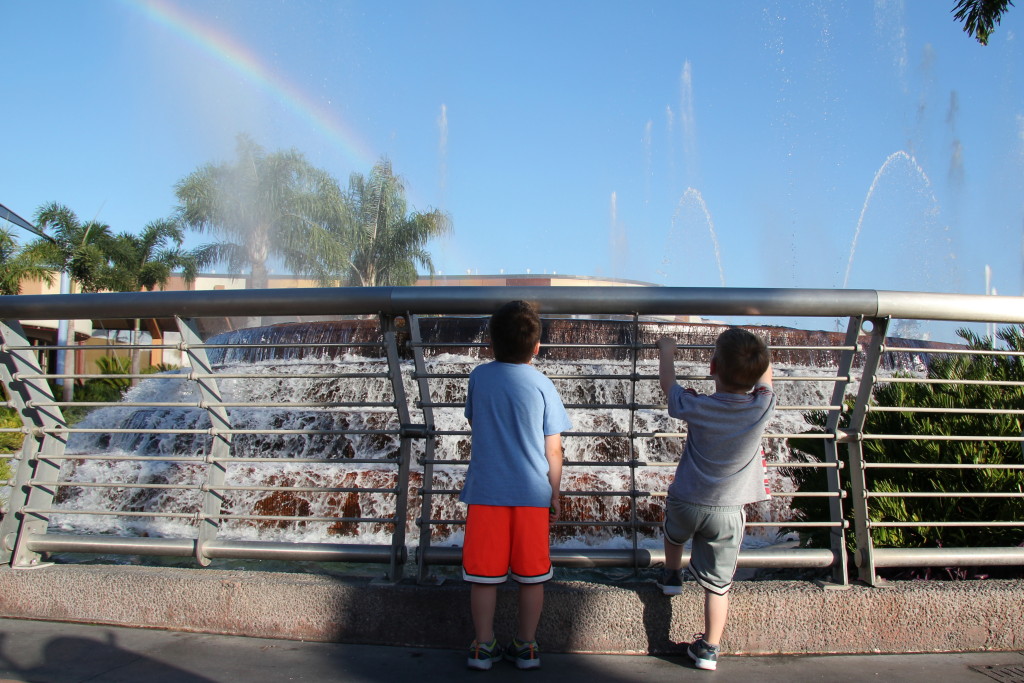 Tradition of trying all the sodas from around the world at Club Cool.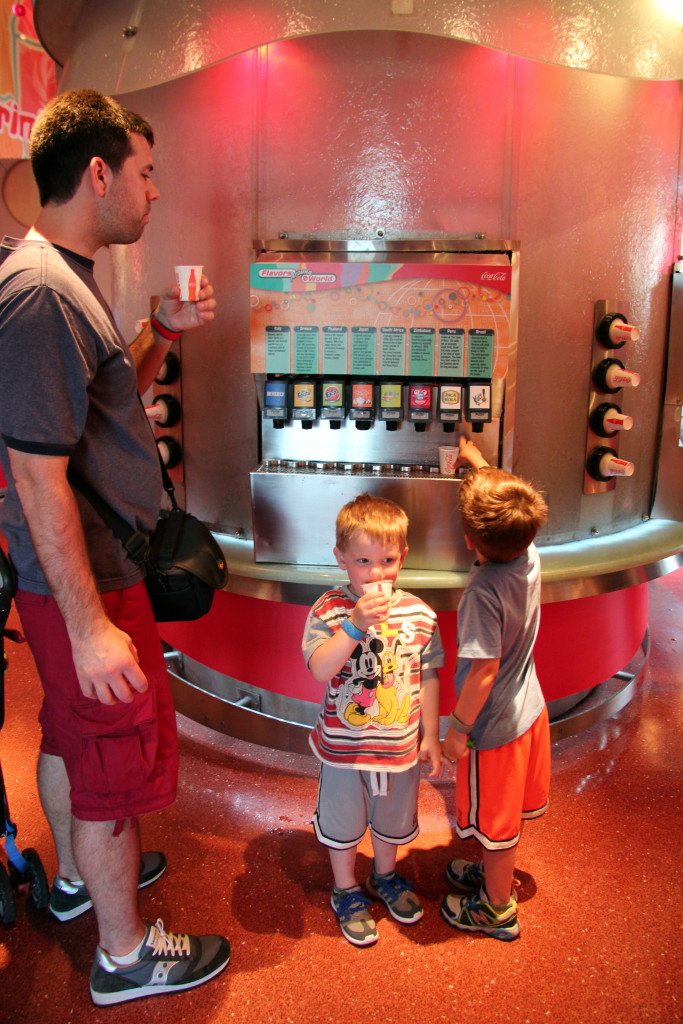 Dexter's second souvenir closely followed his first. He had to have a stuffed Bruce (from Finding Nemo). He loves water and he definitely has a thing for sharks! Earlier in the day when we visited The Seas, we hunted and searched all of the aquariums for sharks with no luck. I finally asked a cast member who pointed us in the right way. He was mesmerized! I'm not sure when this love of sharks happened, but it was cute. So later in the day when he asked for Bruce, we talked to him about it  – told him he couldn't get souvenirs every day – he understood. He still wanted Bruce. He got Bruce.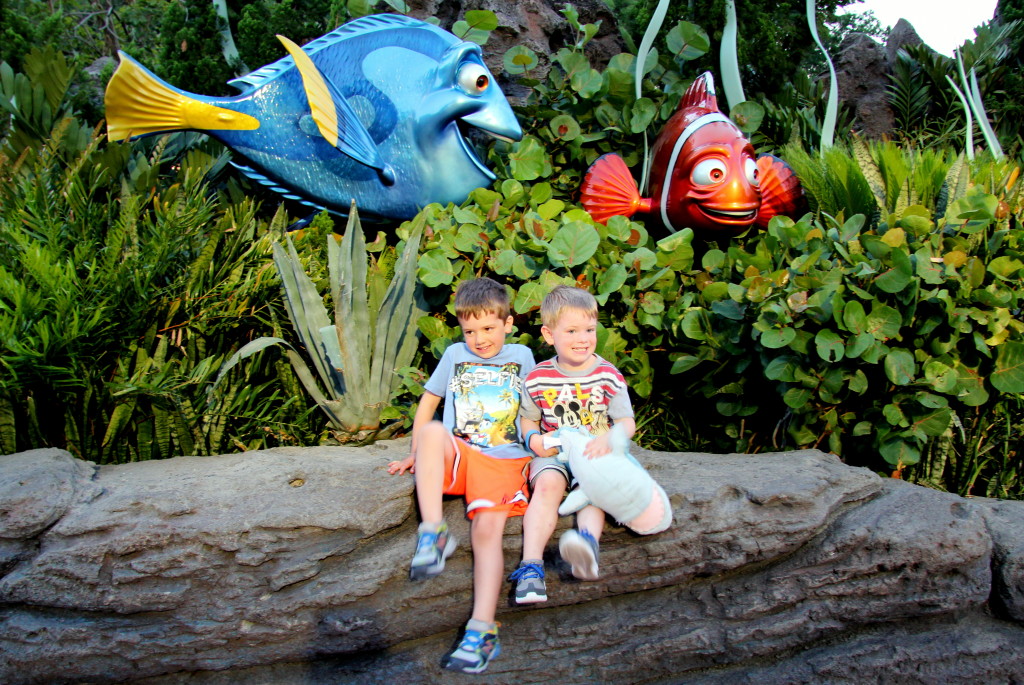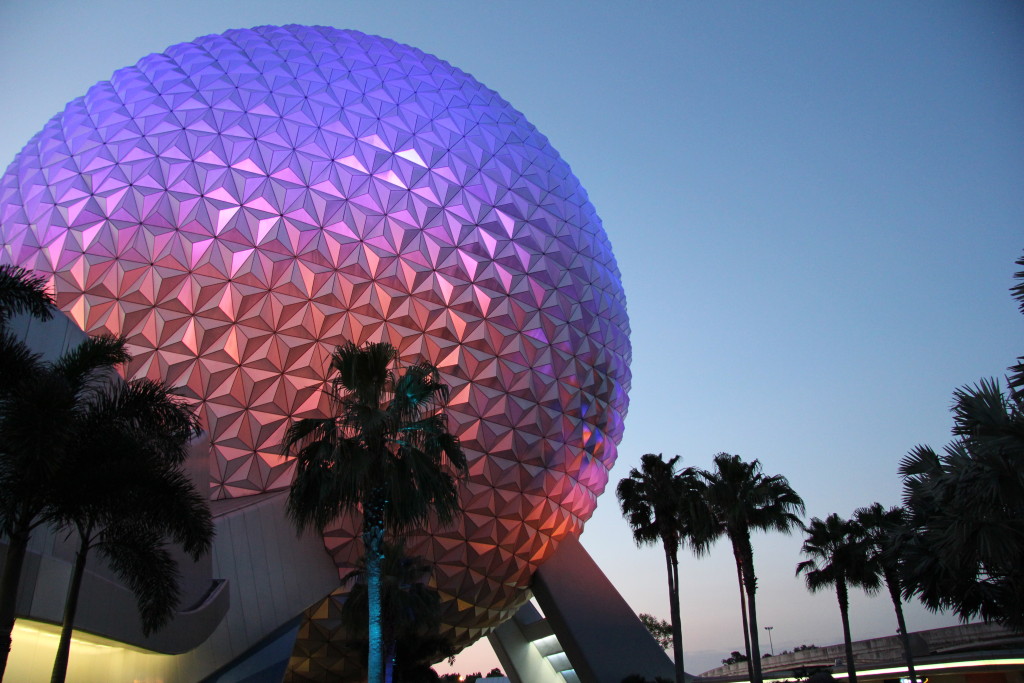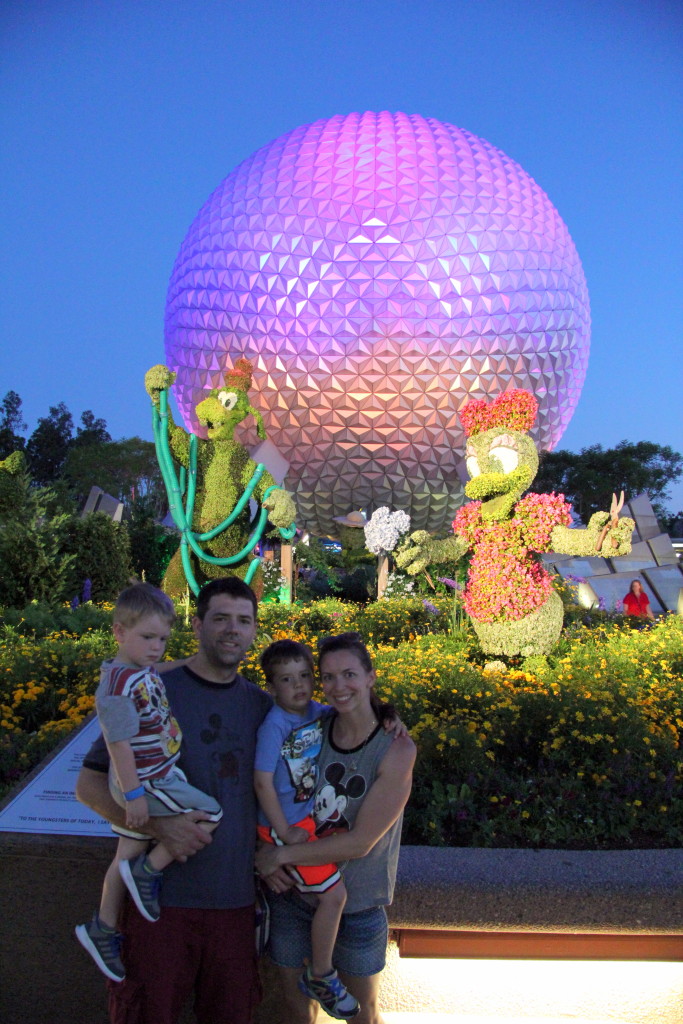 After a long day, the buddies were tuckered out. I tucked them in and ended my birthday with a big smile on my face.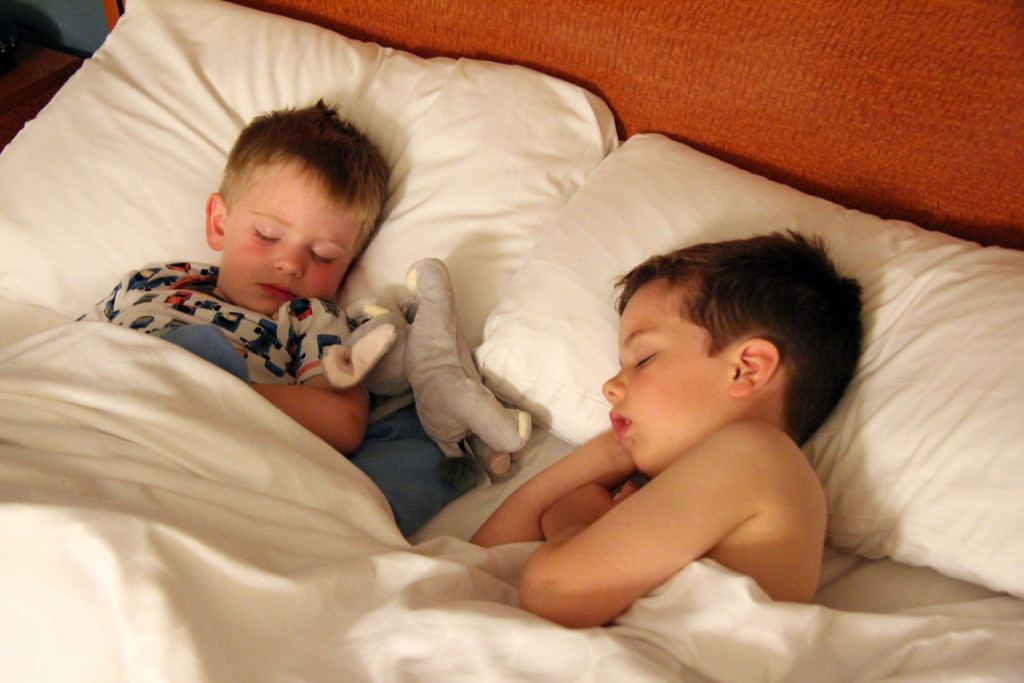 When you check in, a cast member will ask if you are celebrating anything. If you are, they will give you a pin. I got to wear a pin on my birthday and had a lot of fun hearing "Happy Birthday Candice!" all day. I'd recommend celebrating your birthday by embracing your inner child to anyone.
xo
~C~