In case you missed it:
Day 8 – Dexter's birthday at Walt Disney World. Click back through previous posts to see the ones before that.
Day 9: May 14th, 2015.
We decided that there were enough things that we missed at Hollywood Studios to go back for most of our last day. That's when it hit me that I really wasn't going to get a family photo in front of Cinderella Castle this trip and for some reason that made me sad. Not sad enough to use up our entire last day's pass on it (we didn't get park-hoppers this time) though, so off we went to Hollywood Studios.
Back to the Honey I Shrunk the Kids playground – one of their favorites.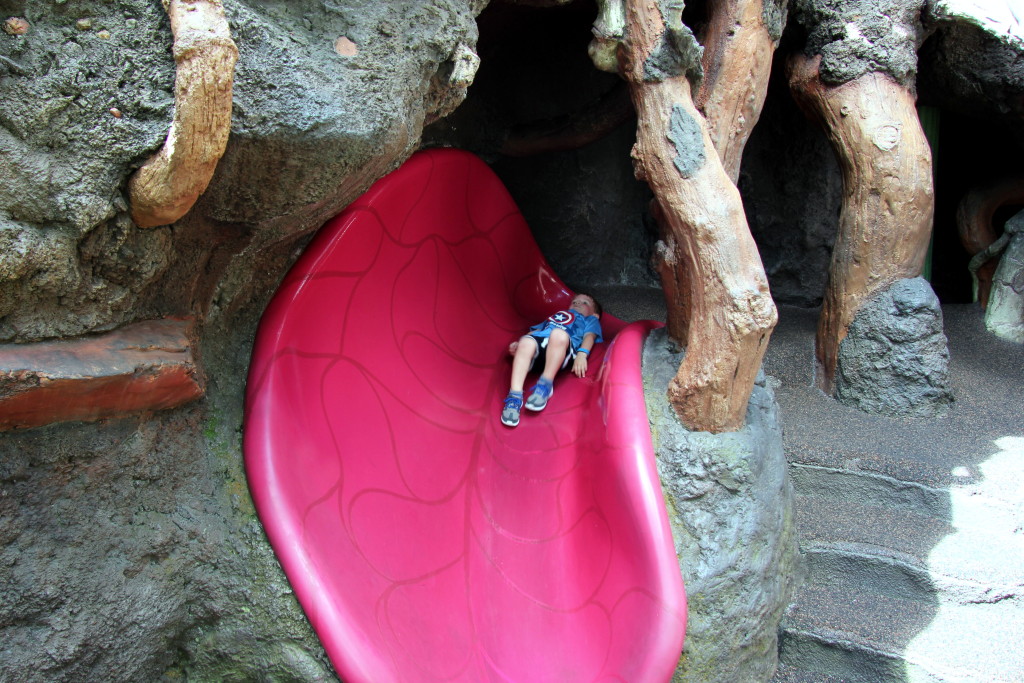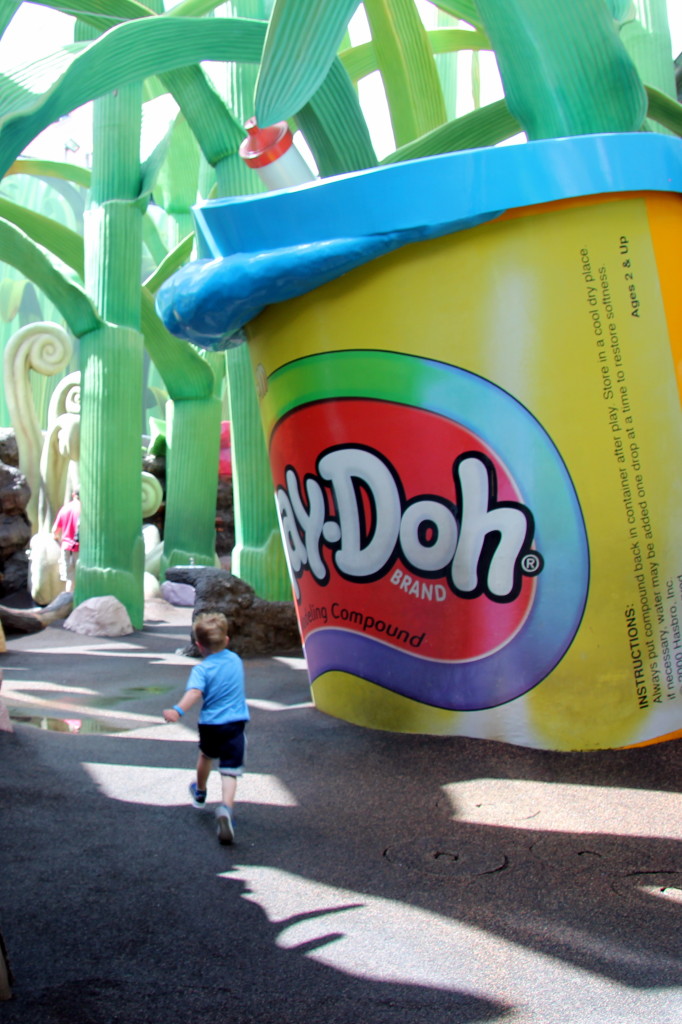 More pennies…more souvenirs.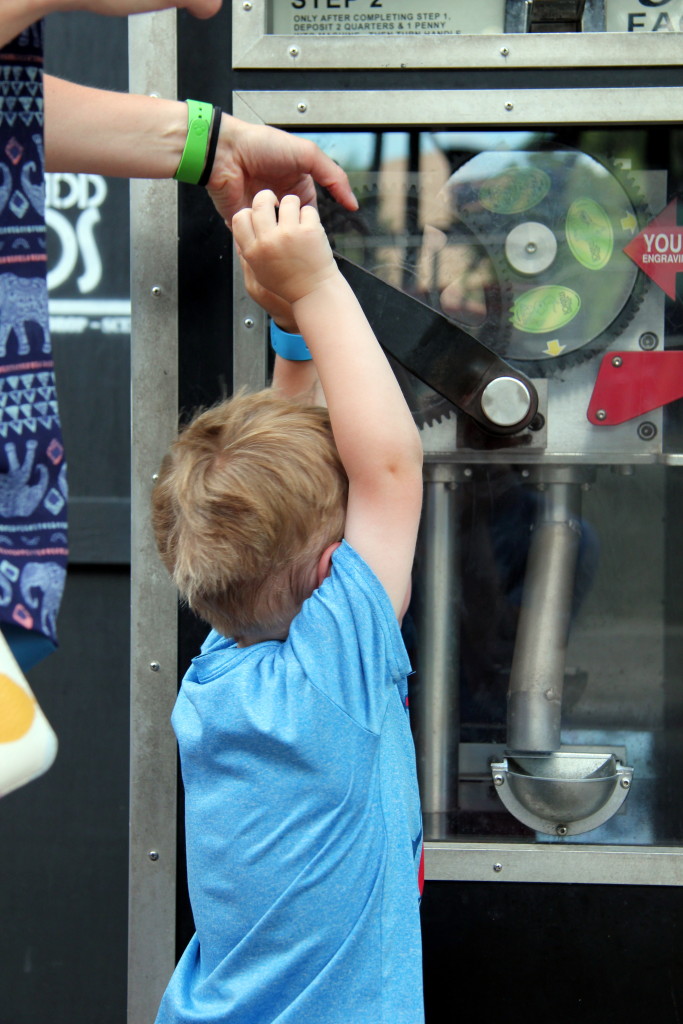 One of my favorite stage shows at WDW – Beauty and the Beast.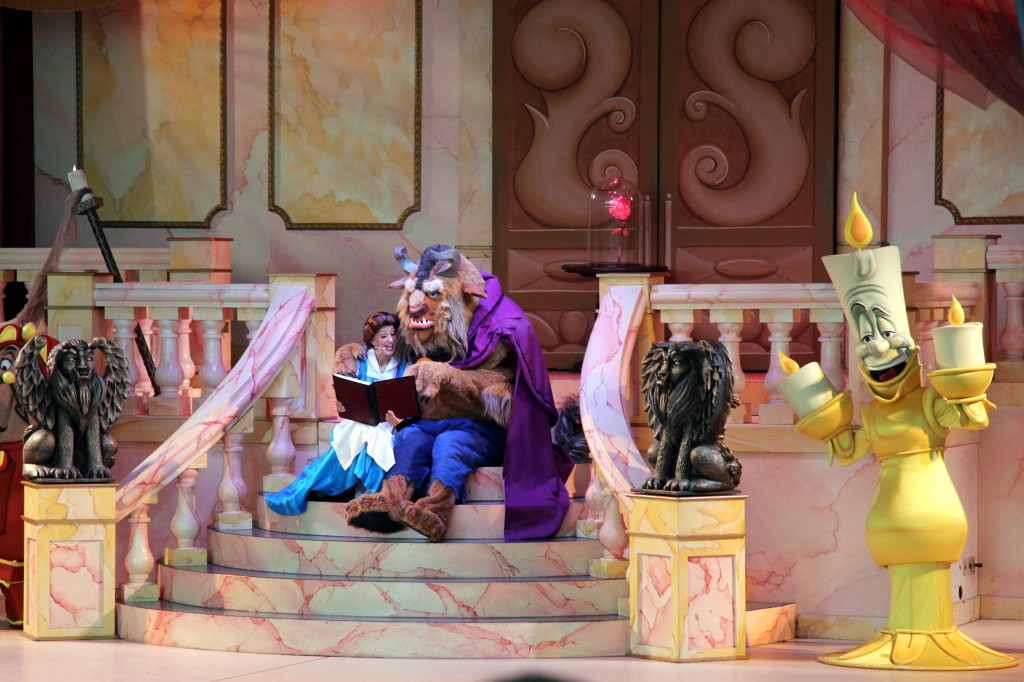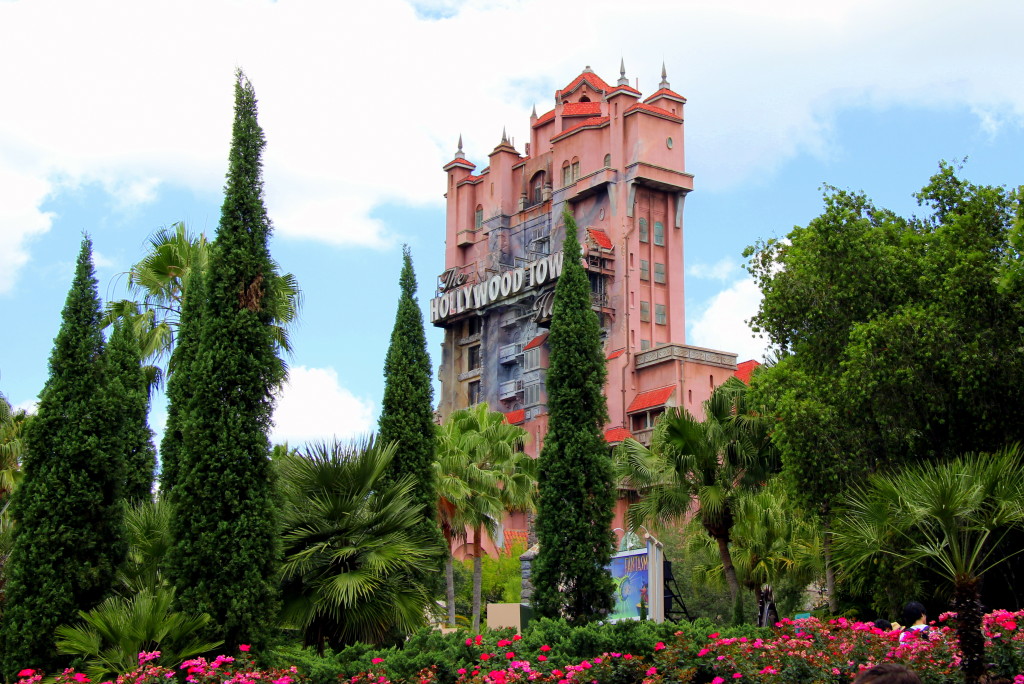 We ate at Starring Rolls for lunch – I never realized that they had mouthwatering gourmet deli sandwiches. The cupcakes and treats I knew about. We had to check there one last time for a Star Wars cupcake for Dex. No luck, but we decided to treat ourselves to dessert anyway. Calories don't count at Disney!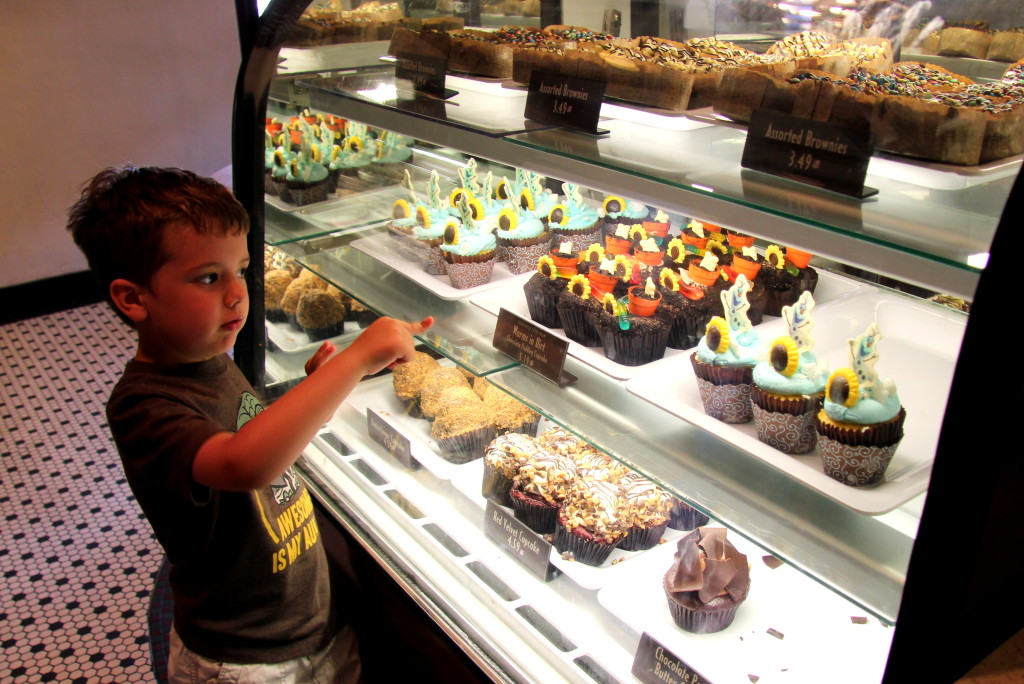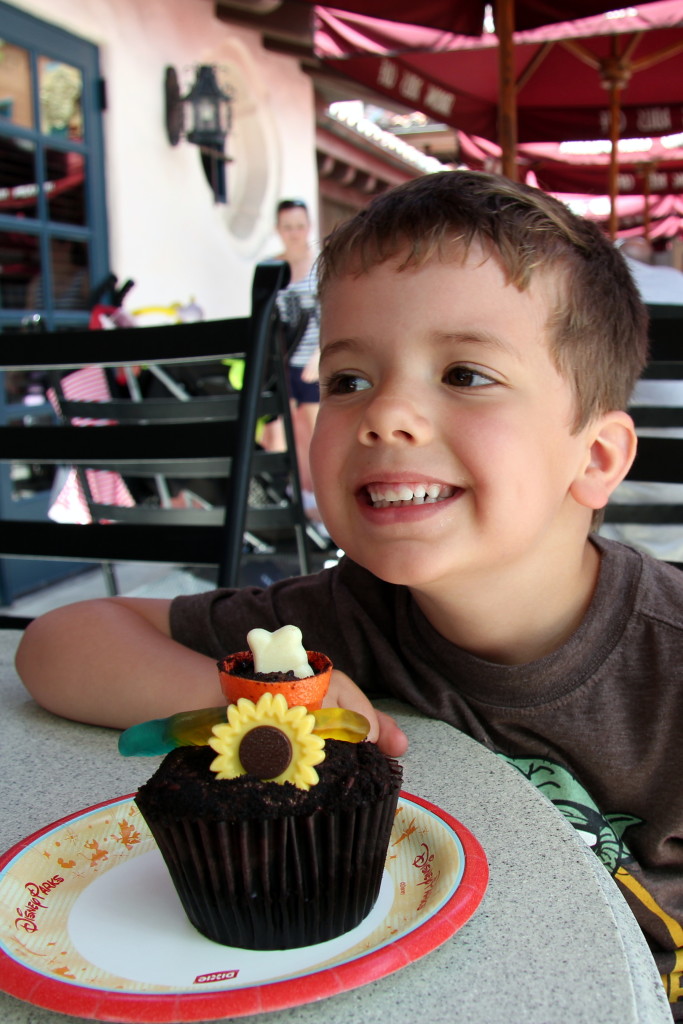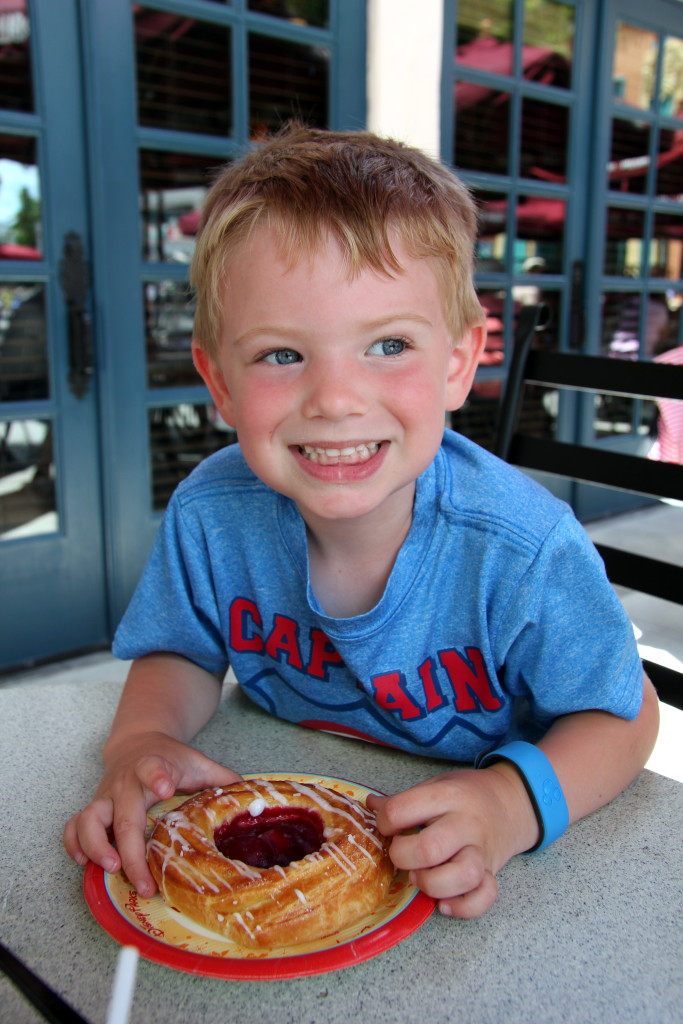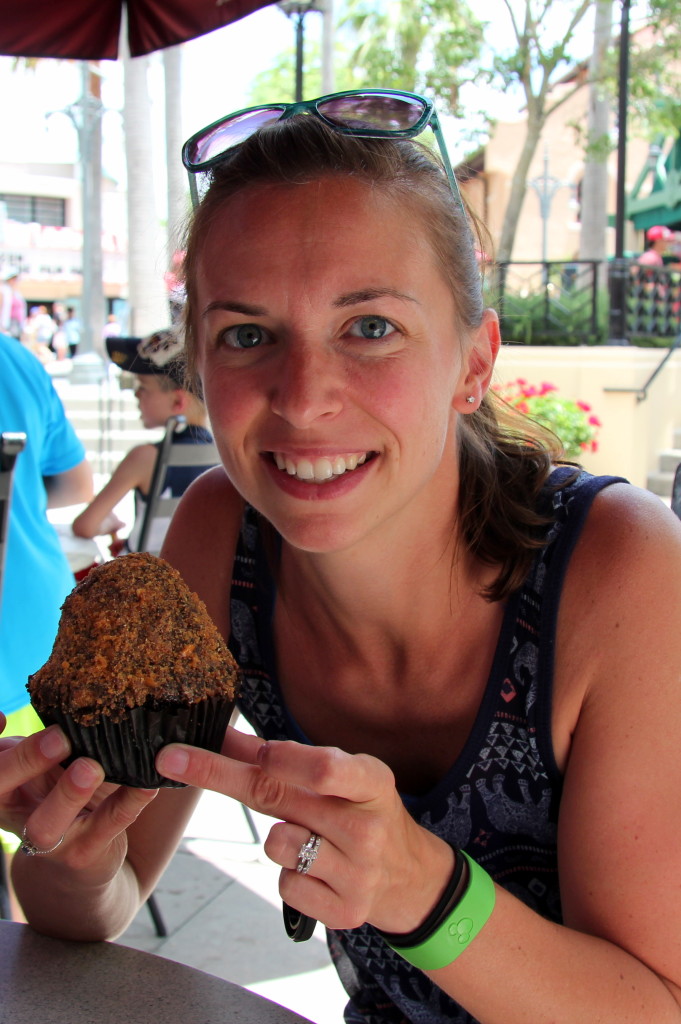 More Star Tours…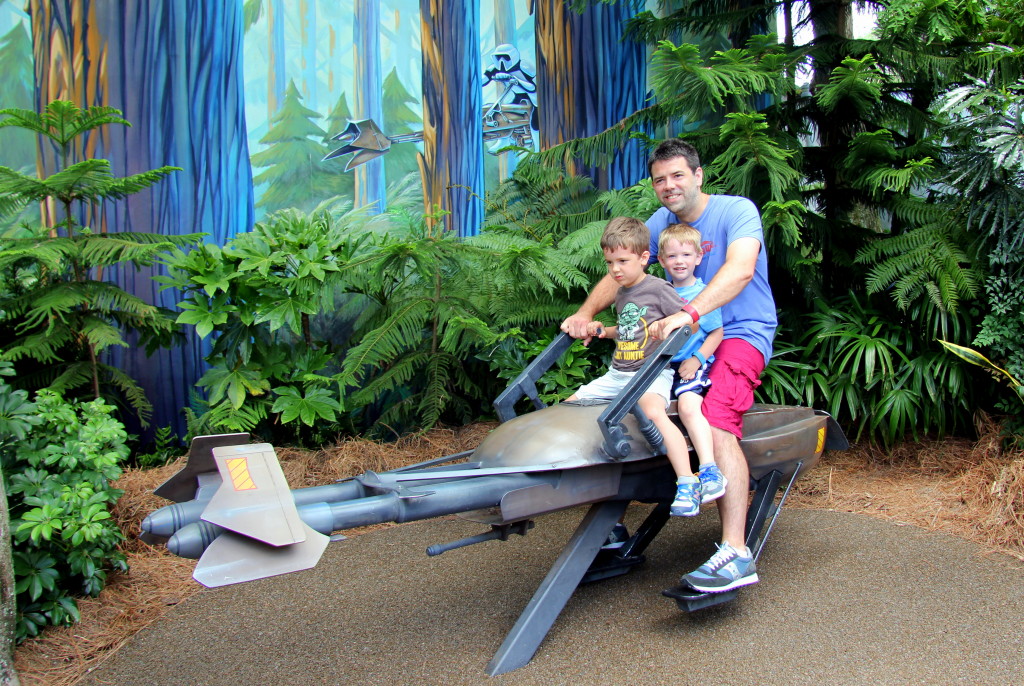 More watching the Jedi Training Academy participants. This was about the time we realized that both of our kids actually WERE old enough to do this. My nephew Spencer did it last time and for some reason I had it in my head that the child had to be 6 or 8 – then we see these tiny little guys and girls up there fighting Vader. I felt sick to my stomach with regret for not checking into this sooner – my boys would have absolutely LOVED to do this. Mommy dropped the ball.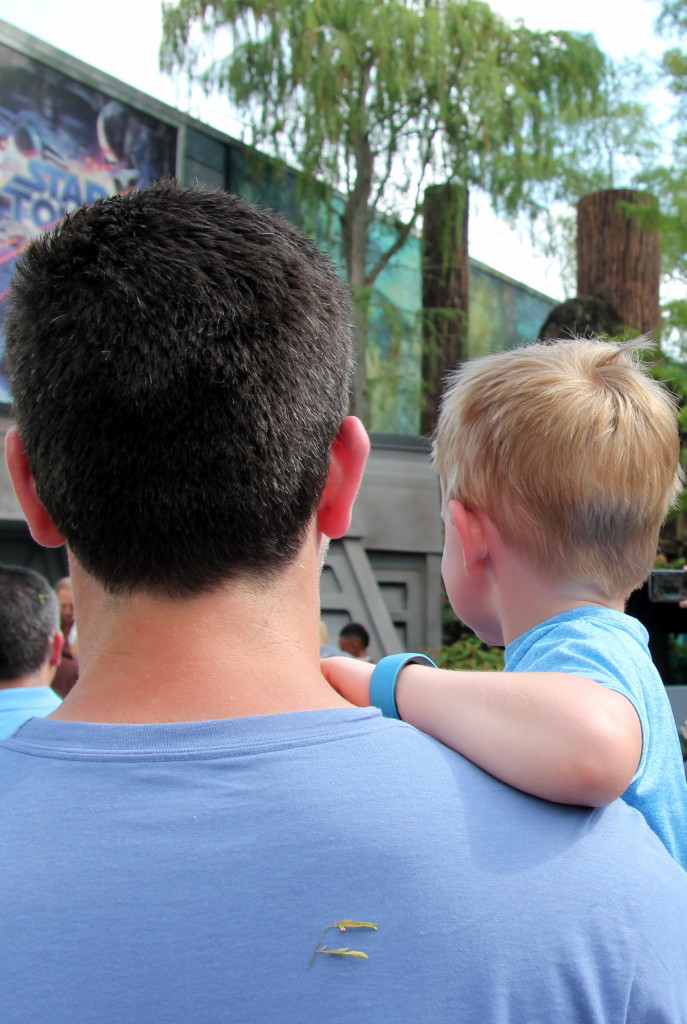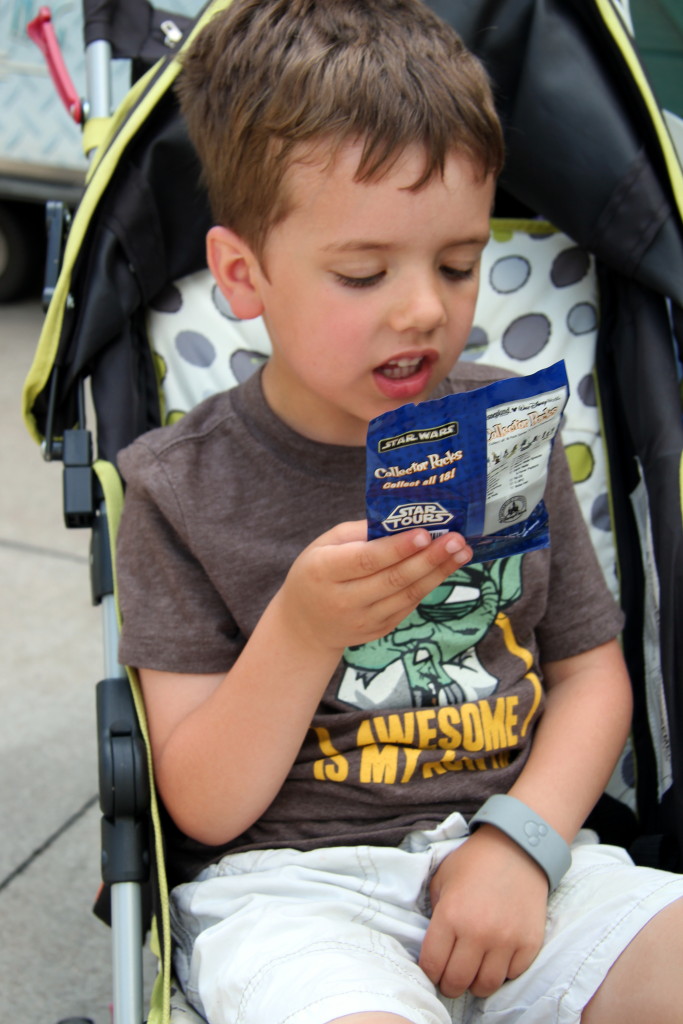 Slushy Man.
We were slowly making our way back to the front of the park – really in no hurry at all as we knew we wouldn't be back here for at least two years. We stopped to watch the Streetmosphere performers. The boys were actually a lot more interested and amused by the slapstick comedy routine that what I would have expected.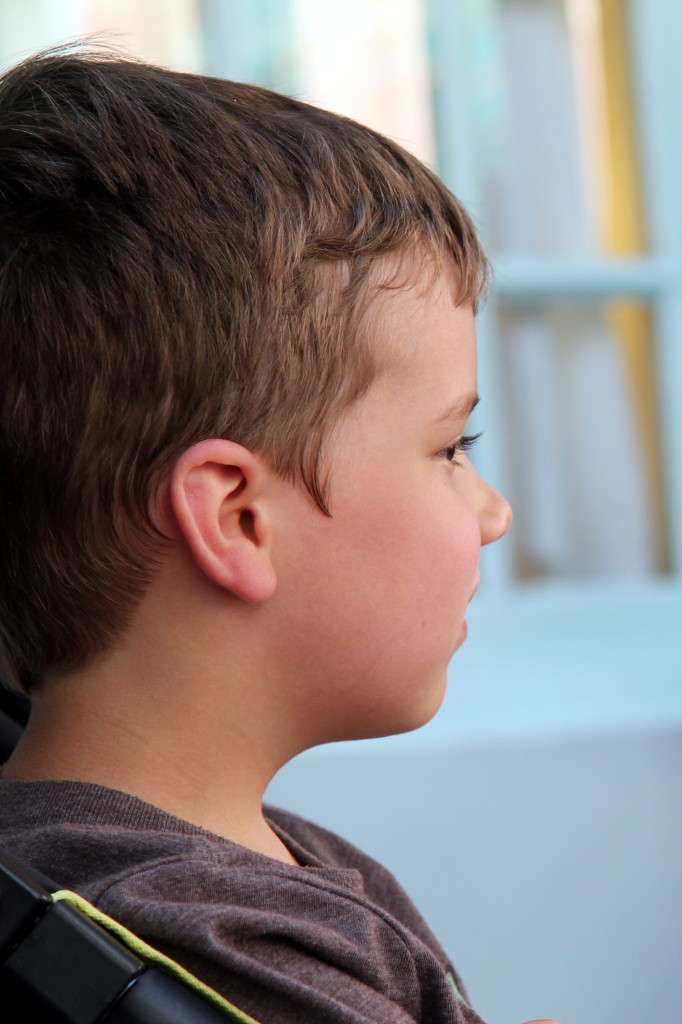 Time to go.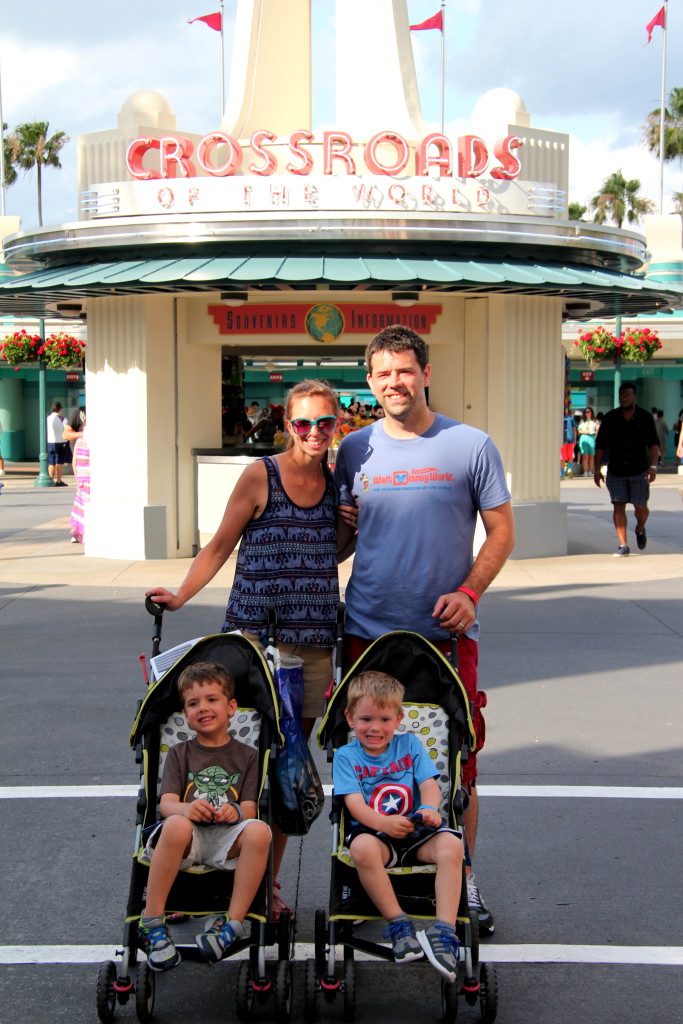 Ryan took the boys to the pool for one last swim while I attempted to figure out how to condense the explosion that was our room back into a few, suddenly very small looking suitcases. I did the best I could and we called it a night.
Day 10: Friday, May 15th. Getting out the door and down to the bus stop by 7am was quite the mad scramble so pictures were not a priority. Once we got settled at our departure gate, the boys had some time to play.
Dreaded Transportation Notice. Evicted.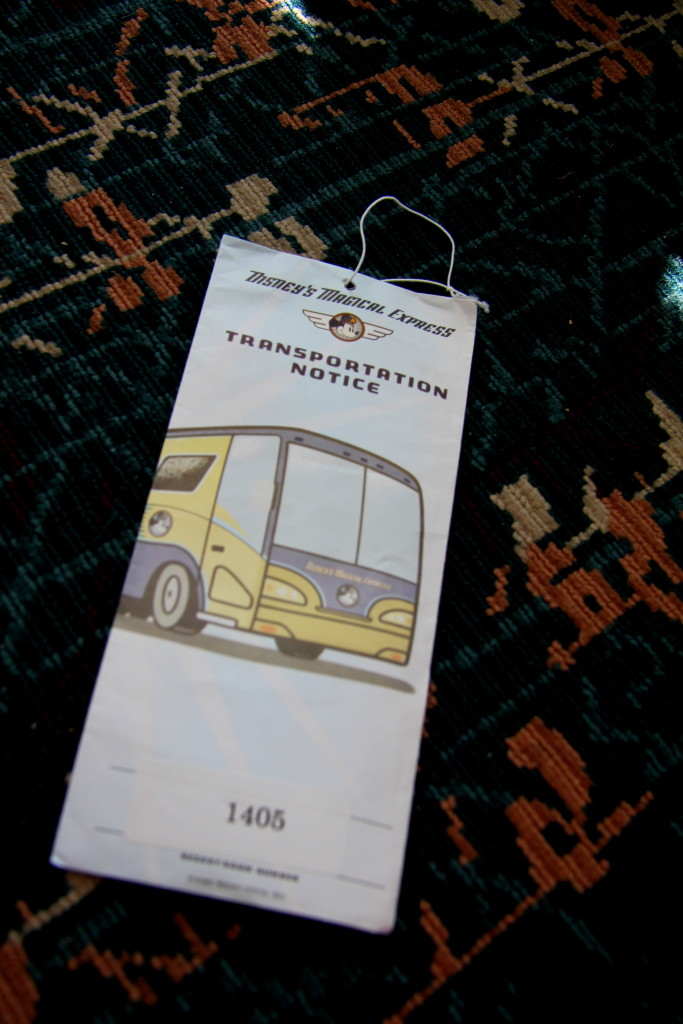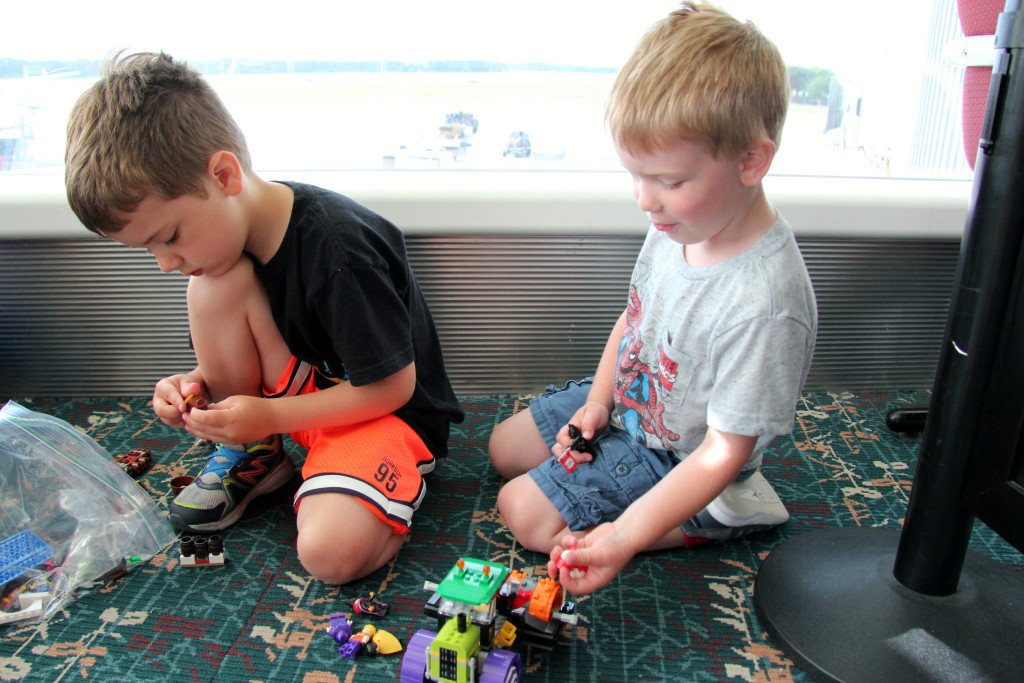 I zoned out on the flight home and as soon as we got back, we were in a rush to get unpacked and the house put back together somewhat – my mom and grandma were in town and coming over for dinner! Having something to look forward to when we got home made the depression of leaving Disney a little less intense. We haven't stopped talking about every detail of our trip. Every day a different story or moment is mentioned, at least in passing. I can't believe we've been home for a whole month! BUT, hey – I'm pretty proud of myself for finishing these many, many recap posts and getting through all my pictures in 29 days. That's an accomplishment to feel good about with how busy this past month has been. I can now resume my once a week posts.  🙂
For tips and other specific planning information, please visit me over at The Affordable Mouse. I post in a series called "Disney with Little Ones" every other Monday.
xo,
~C~