Woo-hoo, we have slipped past the 200 day mark of 2015 – crazy. This time next week I'll probably be sobbing into my pillow about my first baby boy starting Kindergarten the next day. He's not nervous but I sure am. It's pretty backwards that his calm and confidence helps to ease my own anxiety. It should be the other way around but thanks to a combination of his personality and his amazing pre-school / pre-school teachers, he is ready for this big day. Figuring out all the little details has kept my mind busy the last couple of weeks. While I am in not emotionally prepared for this shift, I am looking forward to moving beyond all of the uncertainty during the first few weeks and get into a comfortable routine.
197/365: Thursday, July 16th. School supply shopping with Theo. He enjoyed finding everything on our list like we were on a scavenger hunt. Only it didn't end with anything cool, unless you call an $82 tab cool.  Seriously, though. It's cute how excited he is.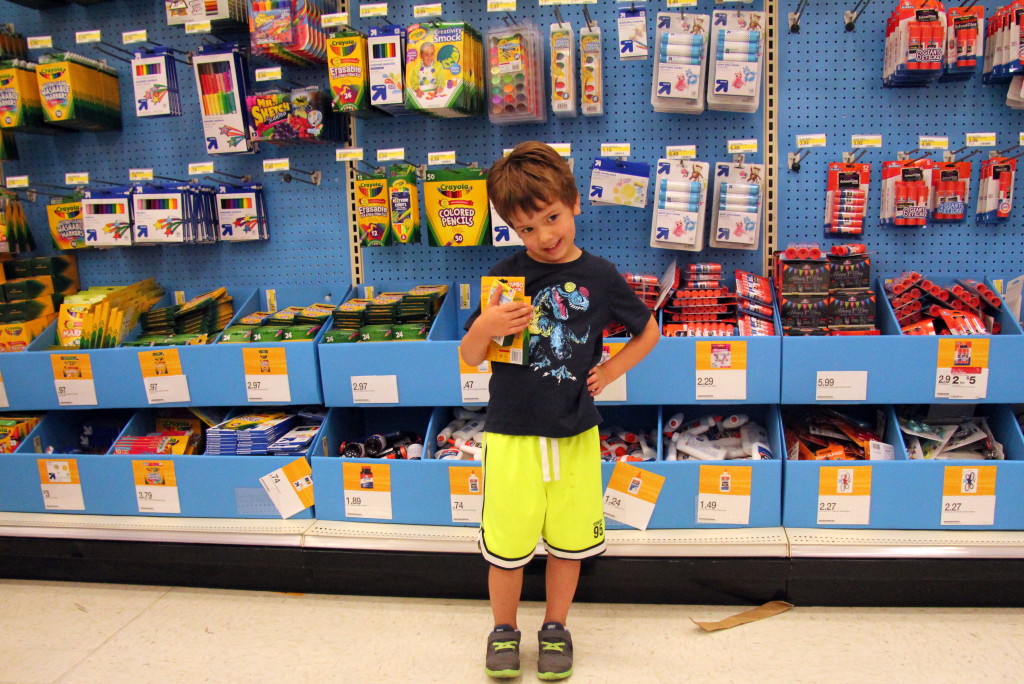 198/365: Friday, July 17th. It just wouldn't be a Friday night in Indiana without torrential rain, damaging wind, flash flooding, and no electricity. Right when I wanted to make dinner.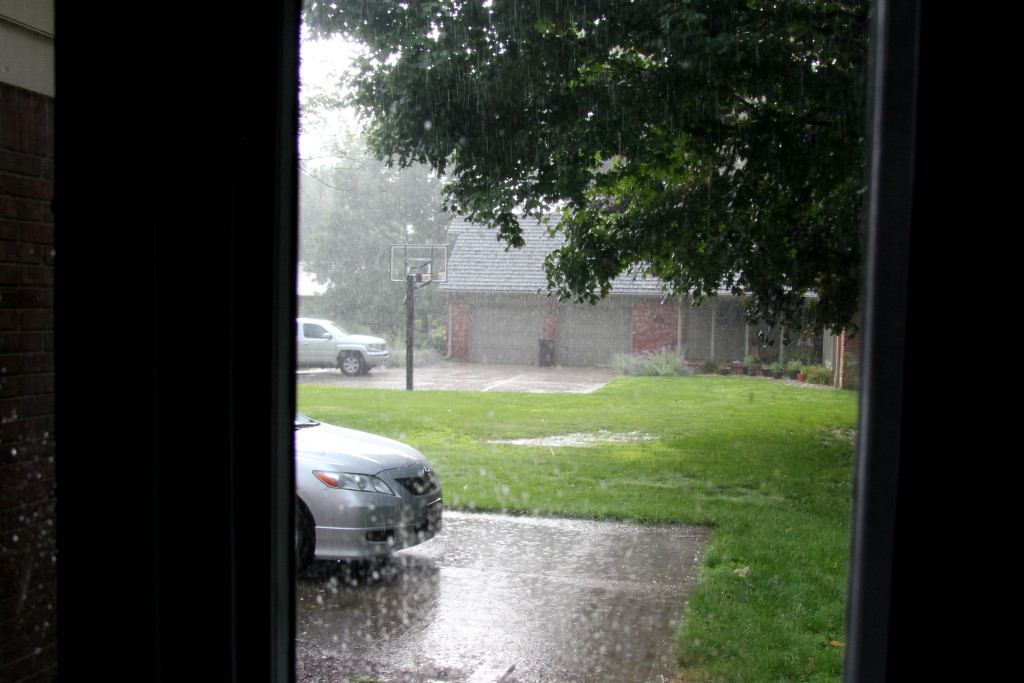 199/365: Saturday, July 18th. FINALLY! A super gorgeous, super hot day at the lake.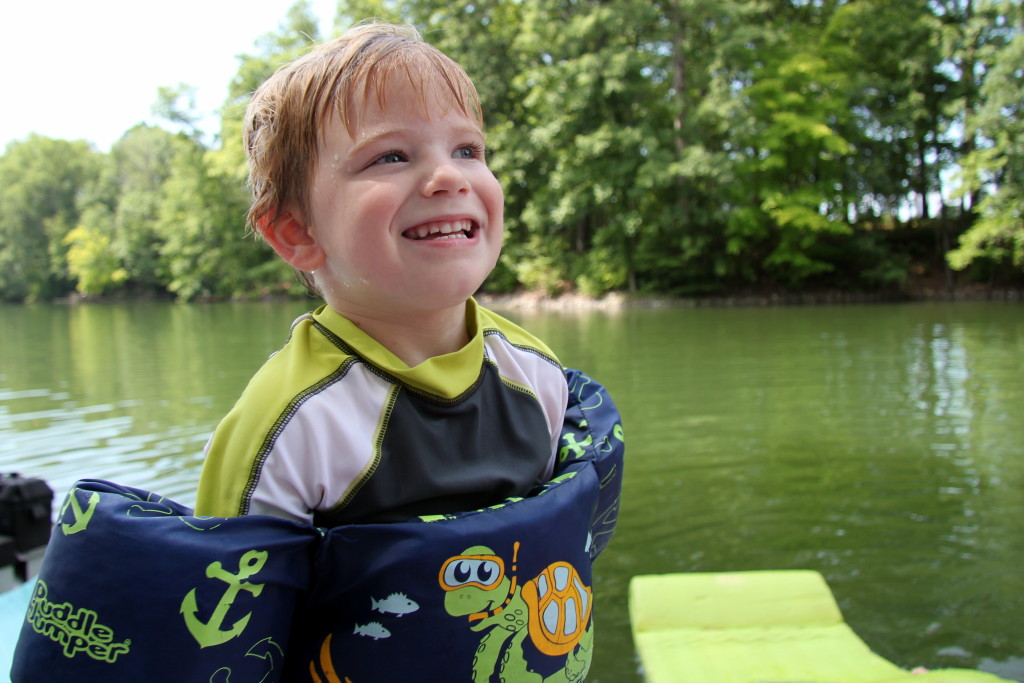 200/365: Sunday, July 19th. The theme of our weekend was fun in the sun. I had a moment out there on my raft this weekend. I hope these summer weekends at the lake are culminating into amazing childhood memories for my boys. I hope these memories from their childhood when they are grown are as good as my memories of their childhood. Does that even make sense?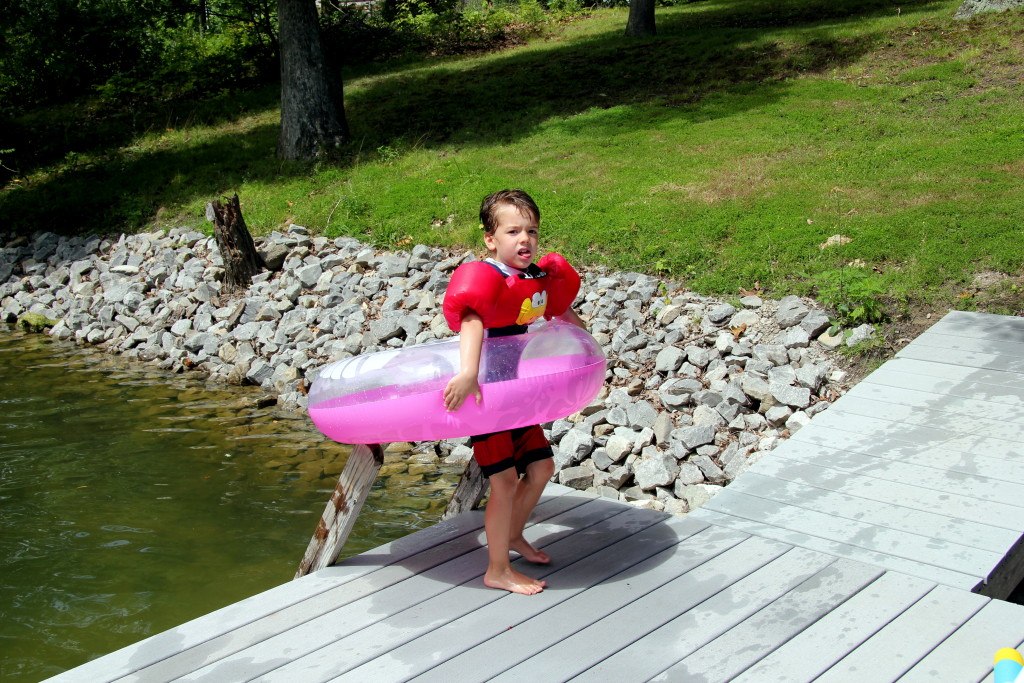 201/365: Monday, July 20th. We celebrated Ryan's 37th birthday with dinner and a quick trip through Target (whoa, twice in one Catch the Moment post), along with a few domino set ups and knock downs. See day 203 below…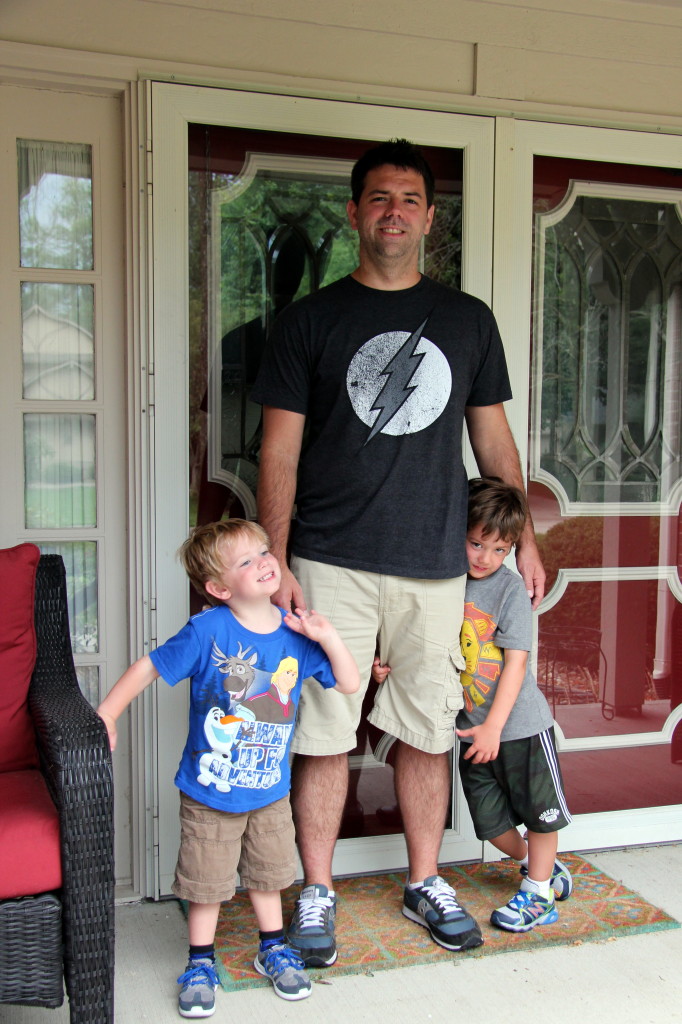 202/365: Tuesday, July 21st. Since it had rained and we'd been gone a lot, we hadn't mowed the grass in 2 weeks or more. It was super long. I can't remember a summer when we needed to mow so often or our grass was this green towards the end of July. The amount of rain we've had is ridiculous.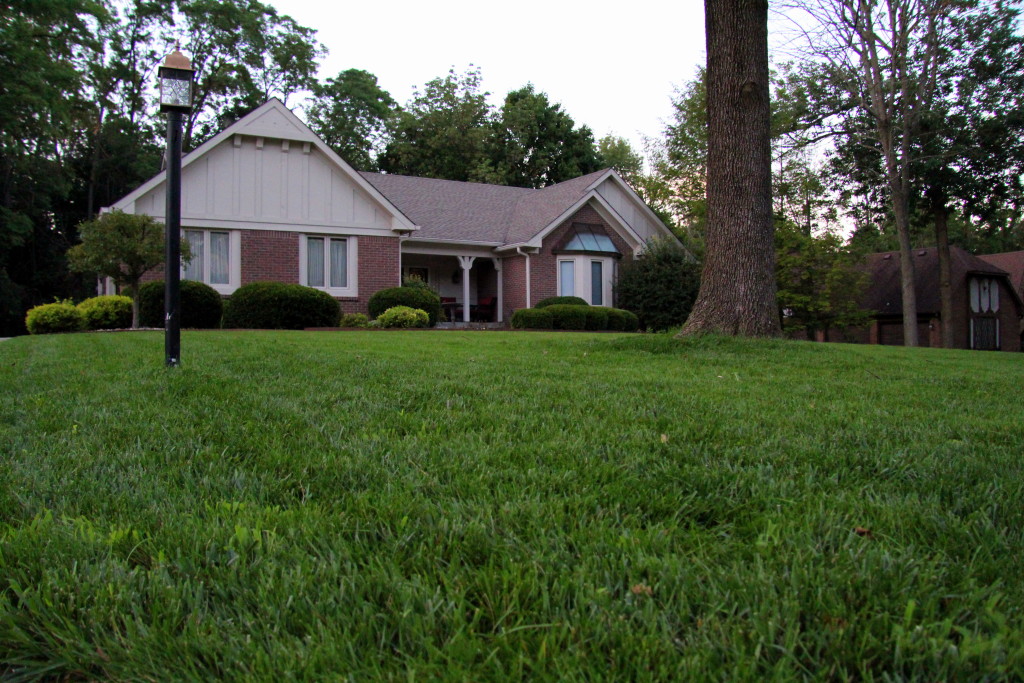 203/365: Ryan's got the boys on this domino kick. My men are thoroughly obsessed. If you follow me on Instagram (mommyinthemidwest), you may have seen a couple videos. The set ups and tricks are getting more and more elaborate. It's serious business. Don't you dare knock down someone's track!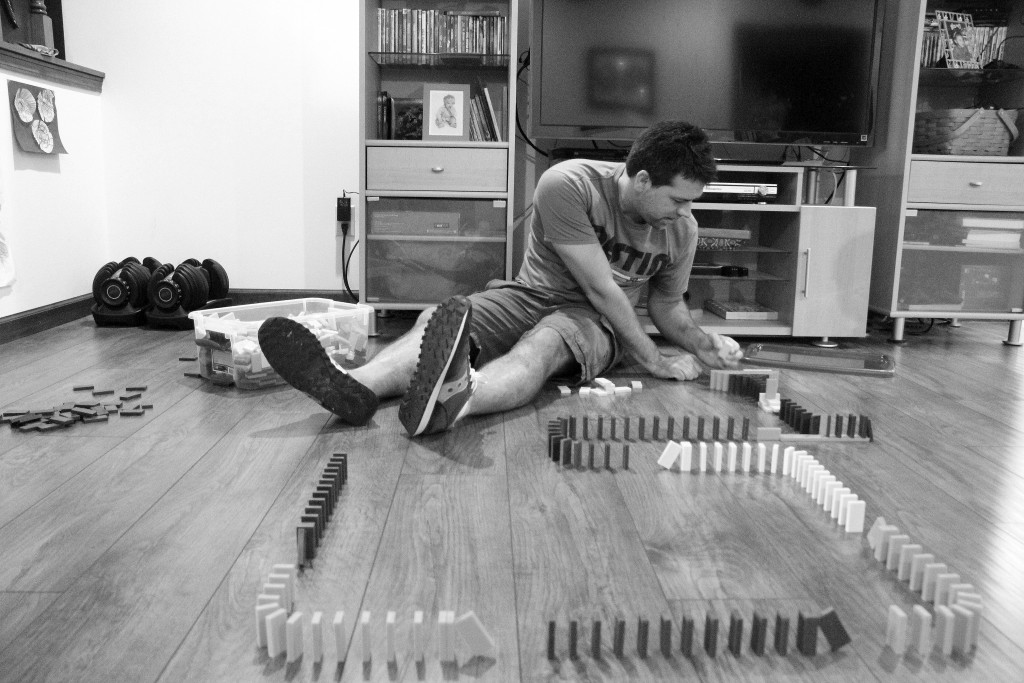 What's your favorite photo this week? I kinda like that one of Theo picking out school supplies but the lake photos just bring up warm fuzzy feelings and happy family memories. Linking up with Mindi,Stephanie, and Carrie for week 29 of Catch the Moment 365.
xo,
~C~