Less than three days after we returned from our 4 night trip to Portland, we left for a 5 night trip to Tennessee. I really thought I'd have time to blog about the trip to Portland during our trip to the Smoky Mountains but I was wrong. It's really important to me to document the memories we've made while it's all still fresh in my mind. Can't believe how fast this month is flying by. As wonderful as both trips have been, I'm glad to be home with no big plans on the weekend for a while.
288/365: Thursday, October 15th. After fall break camp, before dinner…just one of those things that we do every day when we get home. Regardless of the weather or how bad anyone needs to use the bathroom, I always have 1 or 2 little guys help me check the mail.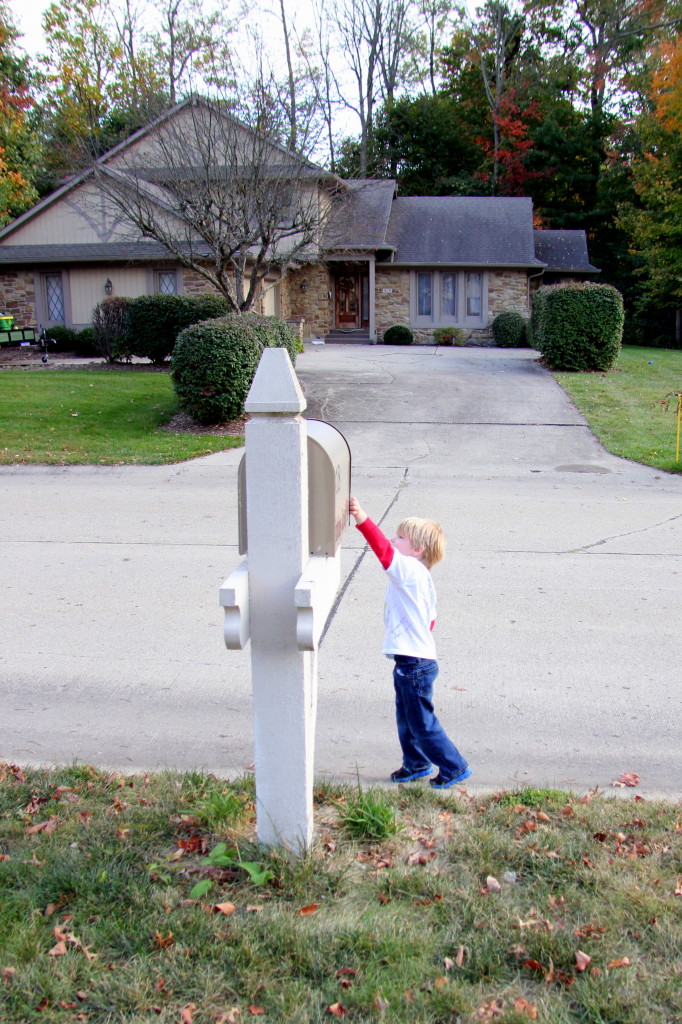 289/365: Friday, October 16th. My little troopers. They color, watch a couple movies, nap, and then we're there. All in all, I couldn't ask for better traveling companions. We stayed at my mom's Friday night.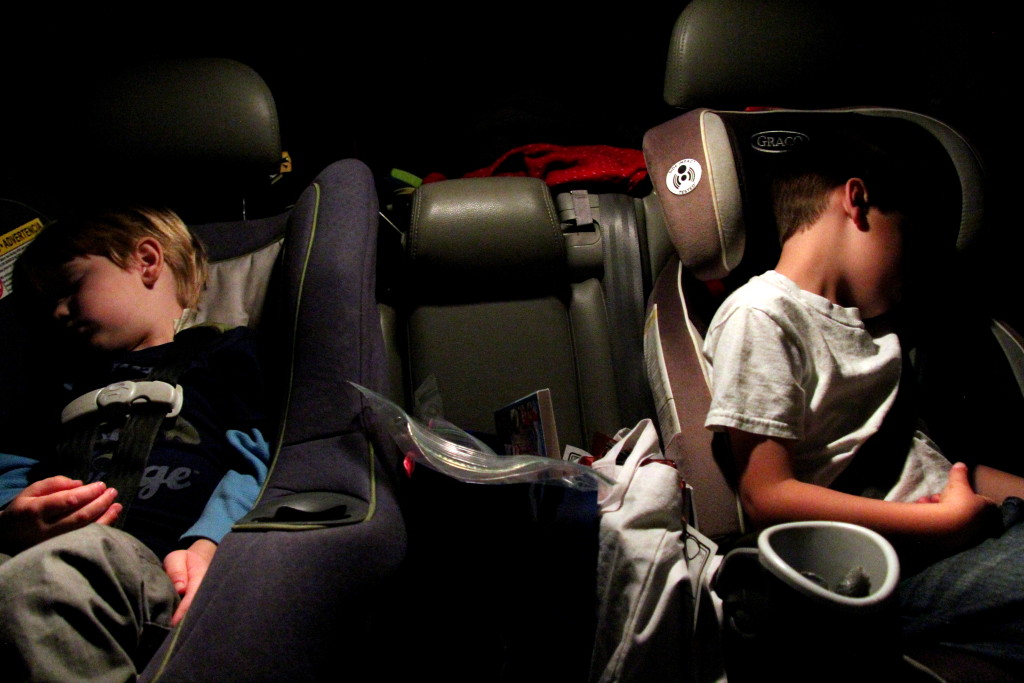 290/365: Saturday, October 17th. Once we got into Pigeon Forge, we had some time to waste before checking into our cabin. We ate a wonderful lunch at Harpoon Harry's and then looked around for a little bit at the Christmas Place shops. Even knocked out getting the boys' personalized Christmas ornaments for this year while we were there. Also-ring pops from the candy shop!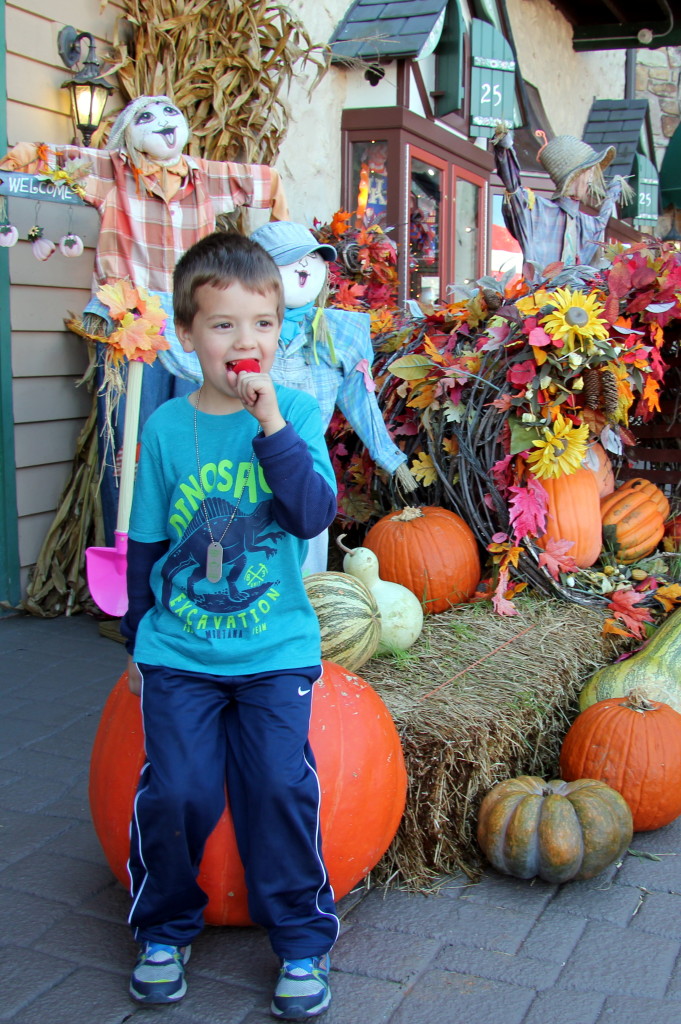 291/365: Sunday, October 18th. We had a big day Sunday! I will write more about it in a separate post but I took this picture of my mom and all 5 of her beautiful grandchildren at The Island in Pigeon Forge.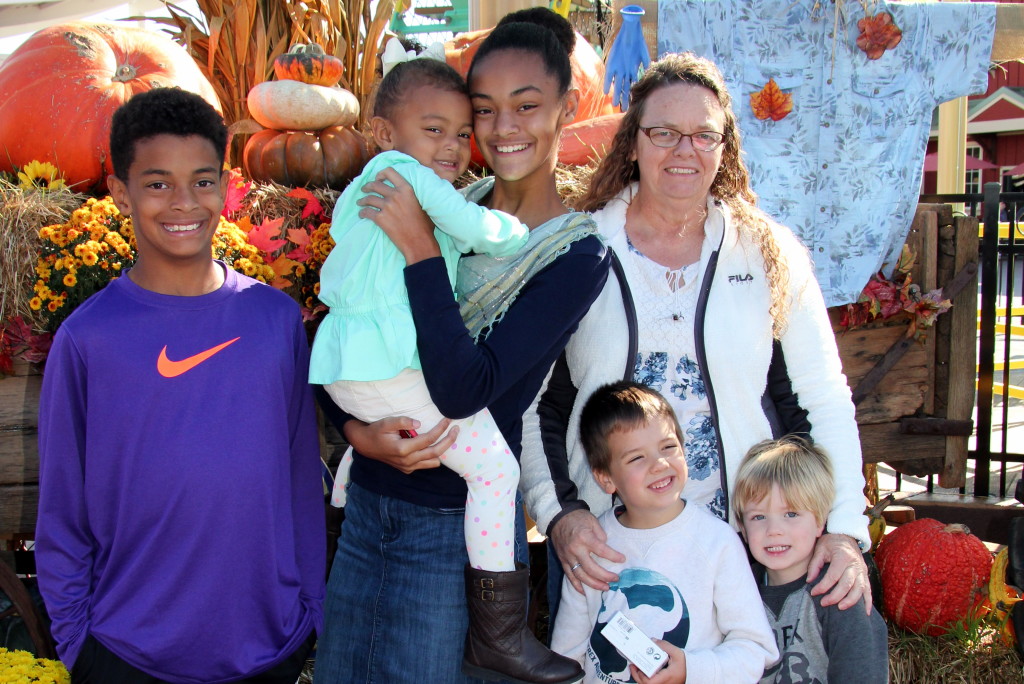 292/365: Monday, October 19th. The fun didn't slow down on Monday – we spent the day at my favorite place in Pigeon Forge…Dollywood! We enjoyed mild weather, no crowds, and fun family time with my mom and Ryan's parents. I was explaining to Theo why Dolly is so famous and why so many people love her (myself included). I showed him her picture and he said "oh, okay…sooooo? She's a circus performer?" Ha.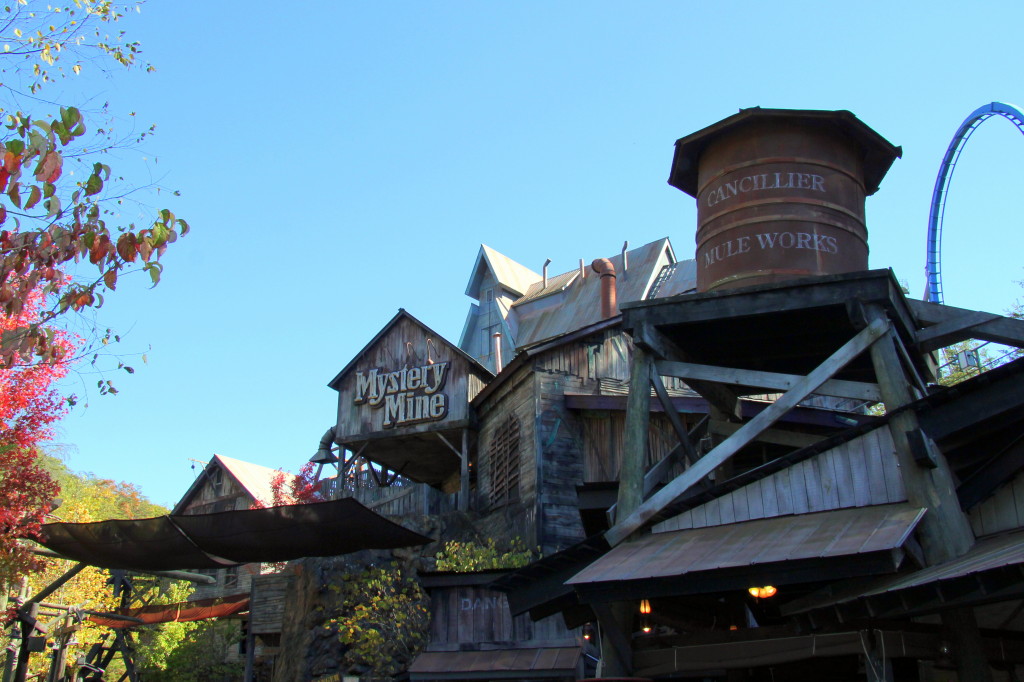 293/365: Tuesday, October 20th. I searched for a relatively easy hike that my kids could handle and all websites pointed me to Laurel Falls. It was paved but 1.3 miles uphill to the beautiful cascades. The boys did their fair share of complaining but appreciated the reward of the waterfall at the top of the mountain. I was really proud of them! No complaints on the way back as it was all downhill. Afterwards they both said they enjoyed it and would do it again. I get it – I feel that way sometimes too when hiking.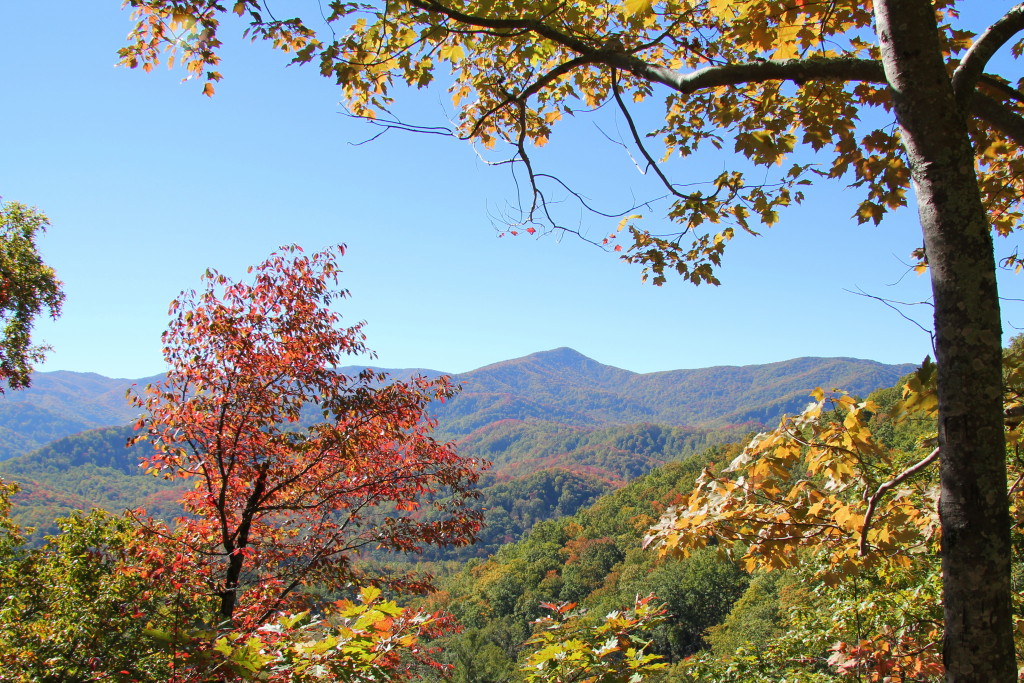 294/365: Wednesday, October 21st. I took this photo from the loft while I was packing and cleaning up when I heard Dexter's giggles from below. I keep thinking about how lucky I am that my family and my husband's family all like each other, get along, and enjoy each other's company even for the duration of a mini-vacation. Something tells me that's not super common but I love it. We got home around 615pm Wednesday evening. Normally the blues would set in around this time but I am off the rest of the week and the weather and leaves are phenomenal. I'm going to enjoy every last drop of this fall break vacation!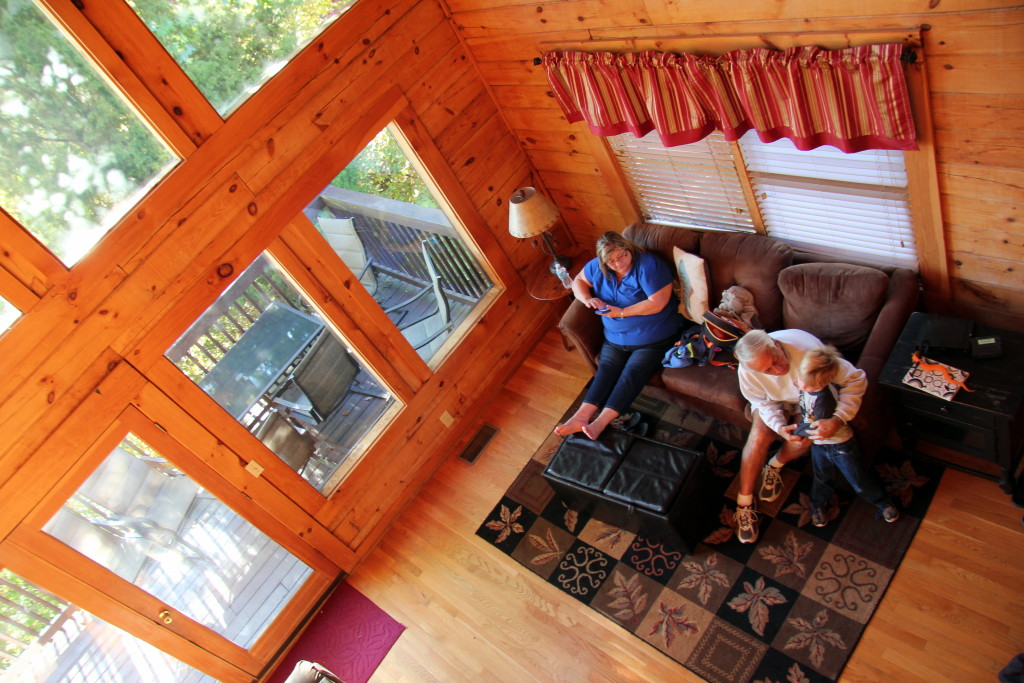 That's the end of our exciting plans for a while. I don't have a favorite picture because I love them all-they all represent so much that I love about my family (of origin and the one I married into) and my life.
xo,
~C~