I love this group of photos. If asked, I'd say it's been a stressful week but when I look back at these 7 photos, it's also been a great week. It's so easy to complain about the little things but I am constantly trying to keep some perspective. The big things are good…the little things are just temporary nuisances. It's the holiday season and there's no shortage of holiday cheer.
344/365: Thursday, December 10th. A night I'd been looking forward to for weeks – an adult coloring event with some good friends at a local toy shop. Mine is on the bottom right and a week later, I still haven't found time to finish my picture. I even tried to choose one that looked simple enough to complete in 2 hours – no luck! At the root of it though, the point was to relax with friends and I'd say it was a super successful evening. 
345/365: Friday, December 11th. We did a little Christmas shop-n-swap with our friends! We watched their kiddos for a few hours Friday night and then they returned the favor for us on Saturday. It was SO fun playing with the sweeties, especially 6 month old Kennedy. Such a happy snuggle bug.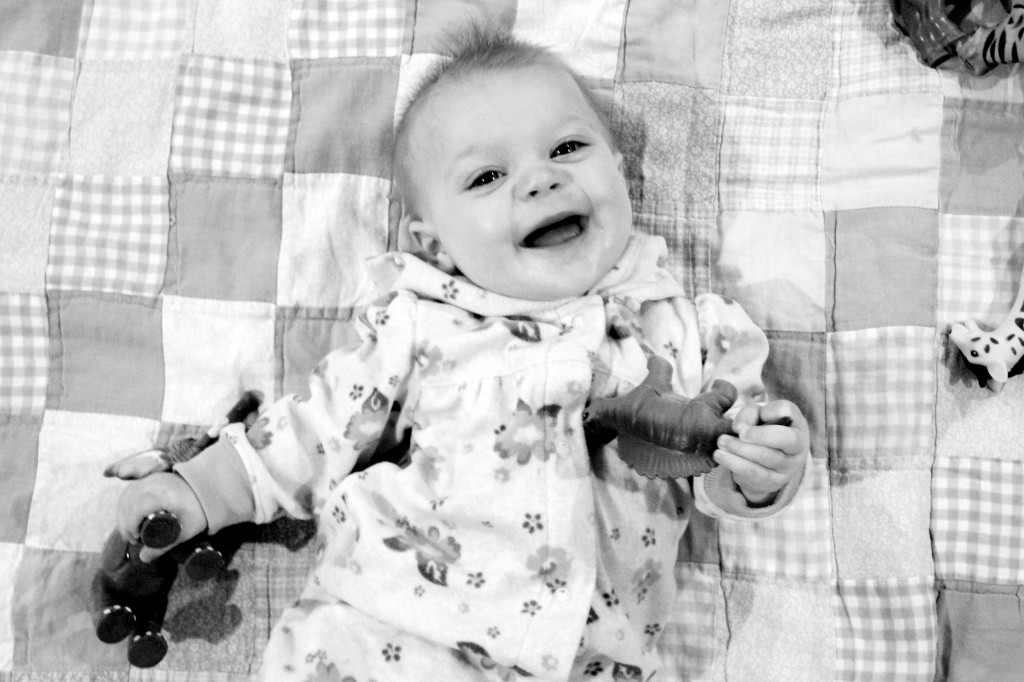 346/365: Saturday, December 12th. Unfortunately, our day of shopping did not yield great results. It just didn't go as planned. After staying up late the night before and the excitement of another playdate with their friends Saturday morning and afternoon, the boys were exhausted. They were in bed at 730 and I spent the next five hours wrapping gifts. I'm glad to have that much done but still have a way to go. I love wrapping gifts -the worst is cleaning up the mess after the wrapping is done!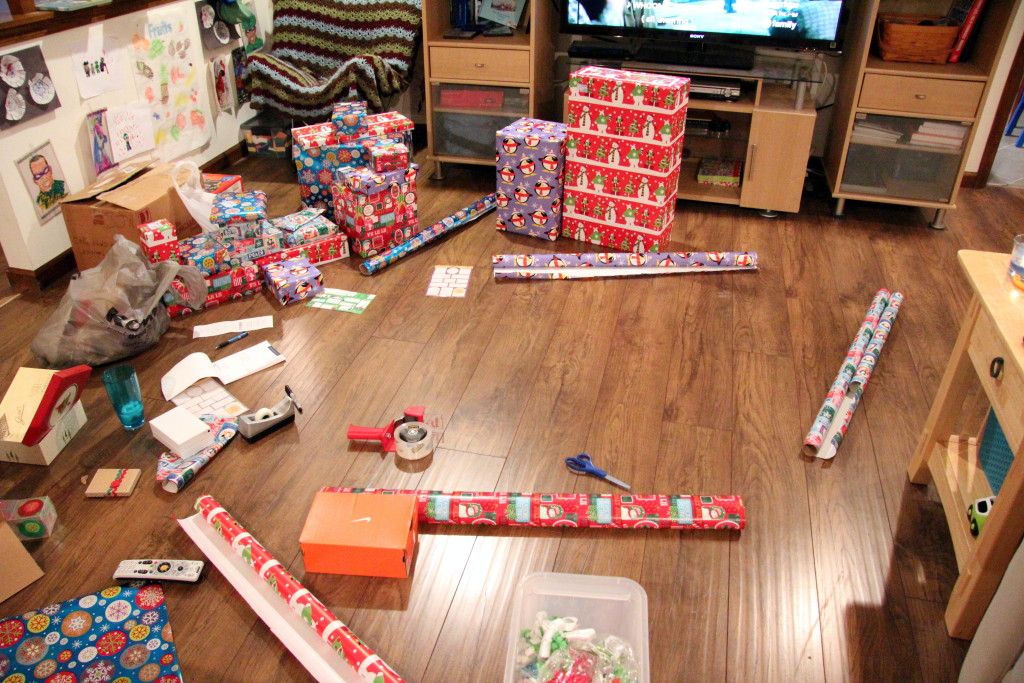 347/365: Sunday, December 13th. Dexter is the sweetest thing-he truly loves spending time with me. He suggested we pull weeds on Sunday – because, yes, new weeds are growing with this warm weather. I suggested the grocery. Since Ryan was busy hanging the Christmas lights, I bribed Theo with a Lunchable and both boys came with me to the grocery. We actually had a good time – they're growing up. This used to be such a stressful thing and now it's …gasp…enjoyable.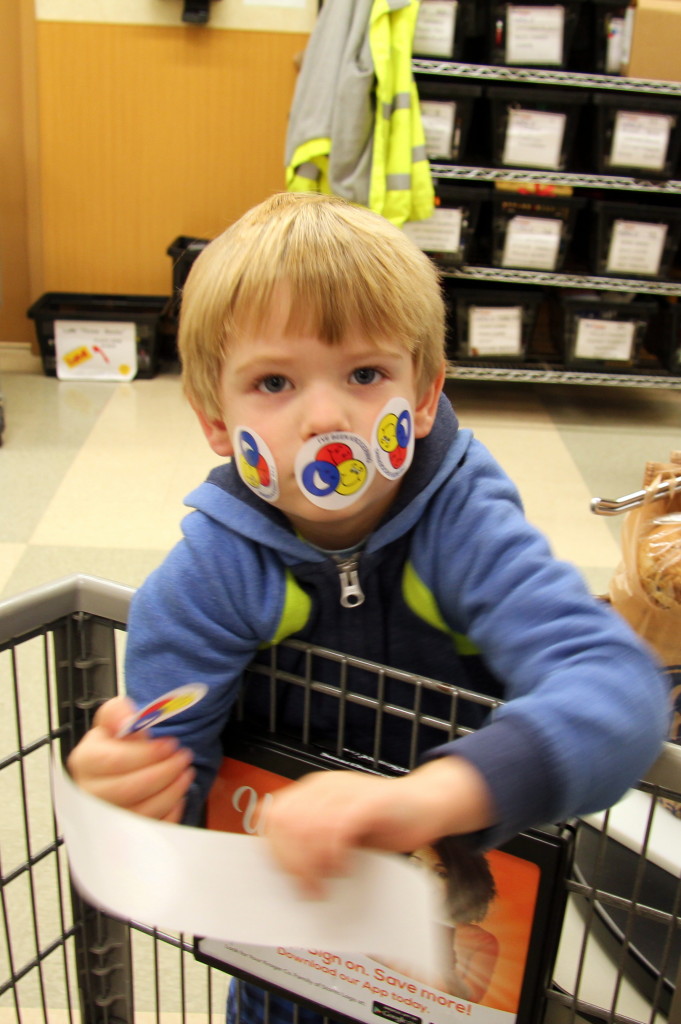 348/365: Monday, December 14th. It was a very strange weather day – sunny and cloudy, rainy and rainbowy.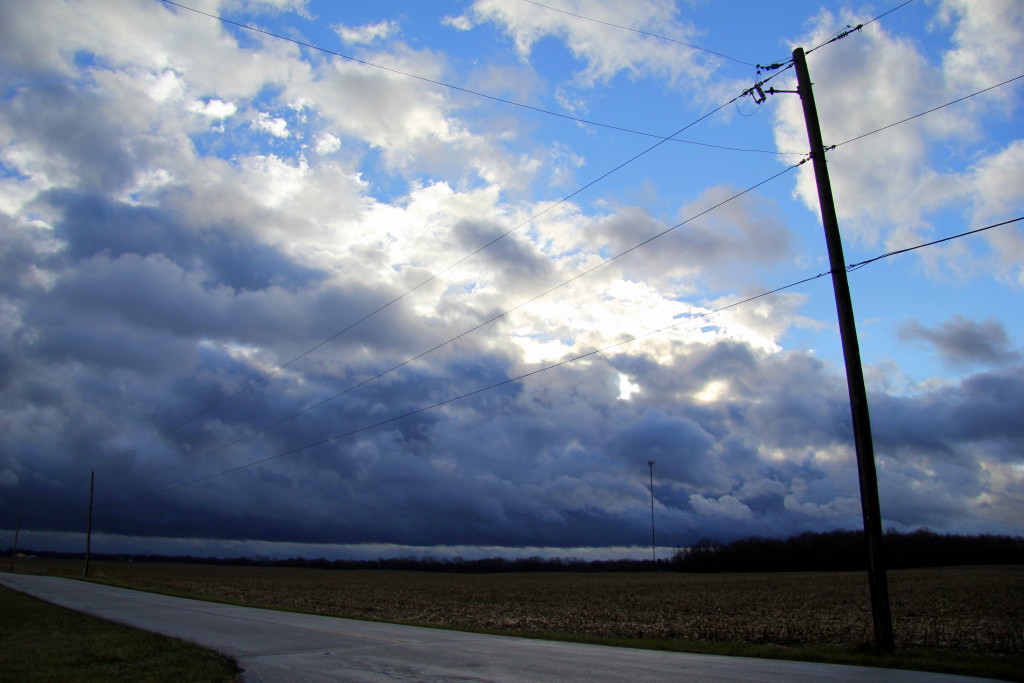 349/365: Tuesday, December 15th. The boys and I had a dinner date downtown with my wonderful friend, Whitney. Whitney is due with baby Griffin in about 6 weeks and I am so thrilled-I can't wait for her to experience mommy-hood!!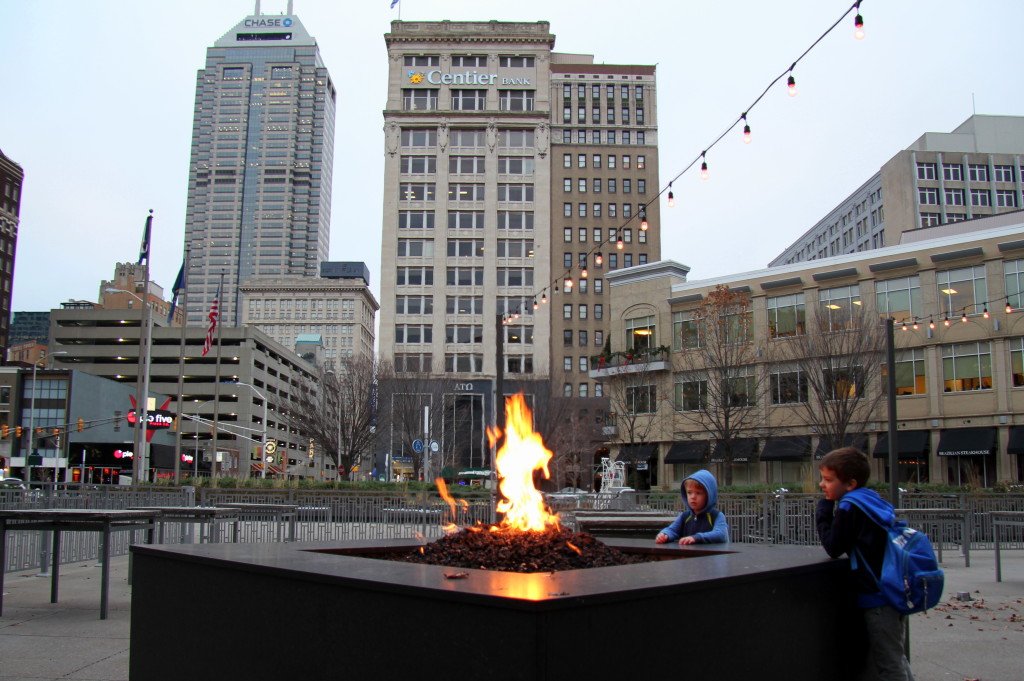 350/365: Wednesday, December 16th. I was up late making these buckeye brownie cookies for our cookie exchange at work. I forgot the egg, but I don't think it mattered much – they were still really good! Hashtag thank you pinterest.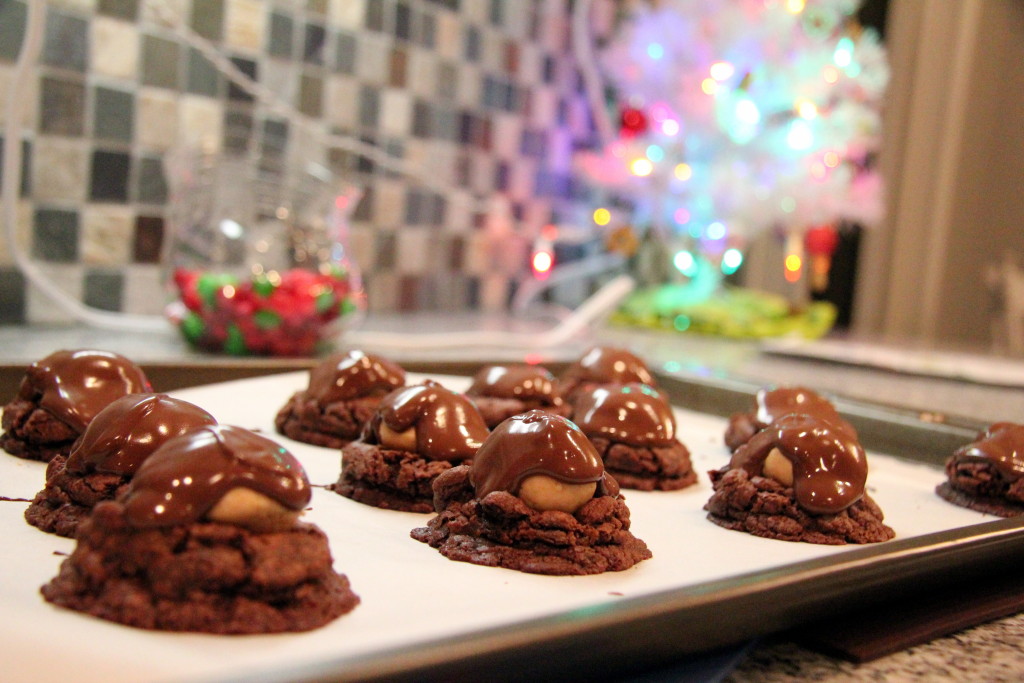 That's it for this week, folks. Just 2 more weeks of 2015 and 2 more weeks of this project. I think I'm going to take a break from this project in 2016. I'll still be taking photos and try to post them occasionally.
xo,
~C~