Another week has zipped by and it's getting colder and darker and more wintery-er.  Yuck. It was a good week with a "date" theme, apparently.
Linking up with Mindi, Sarah, and Stephanie for week 45 of Catch the Moment 365.
309/365: Wednesday, November 5th – just a typical evening around our household. Ryan and Theo digging through tubs of Legos while Dexter wears his "Batman cape."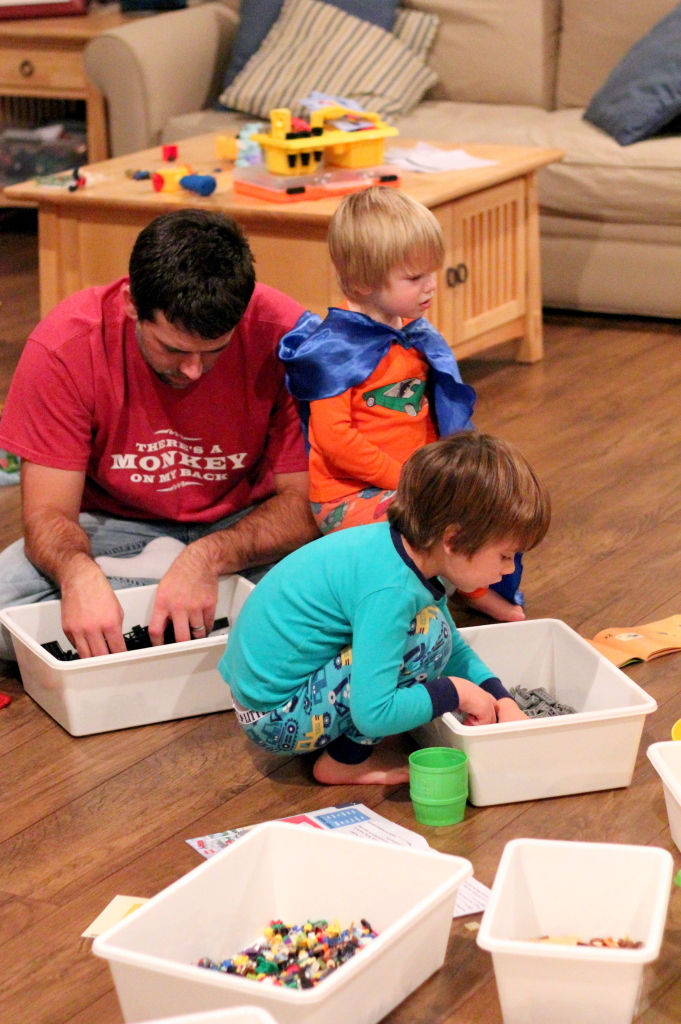 310/365: Thursday, November 6th – Mommy/Son date night in the Oak Room at the boys' Montessori school.  Theo showed me a couple of his favorite jobs, including this spider one.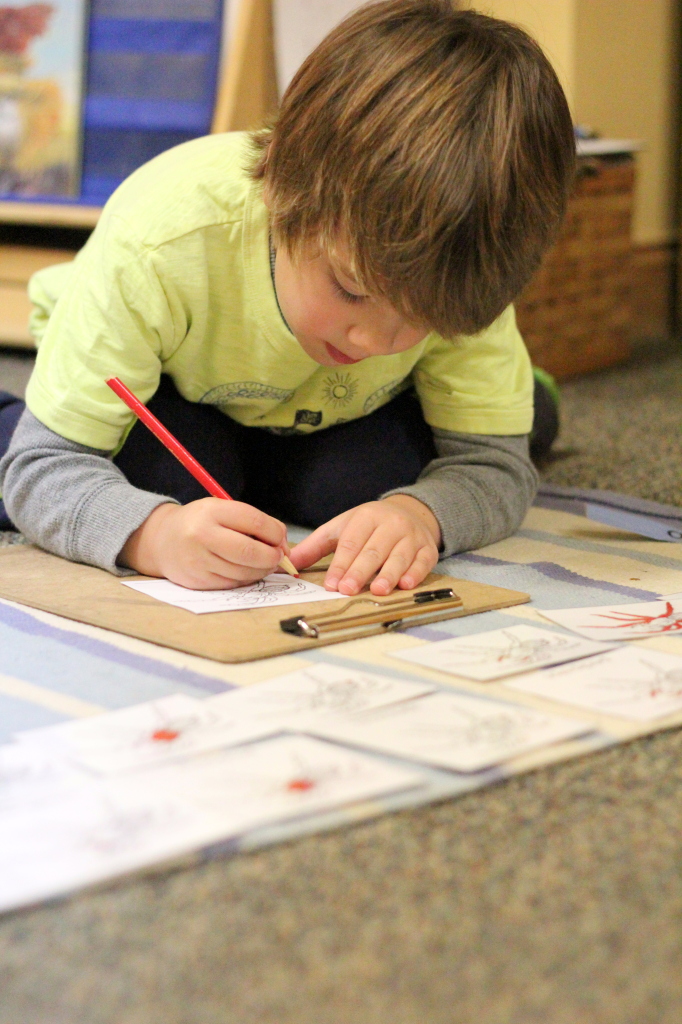 311/365: Friday, November 7th – Mommy/Friend date night at Scotty's.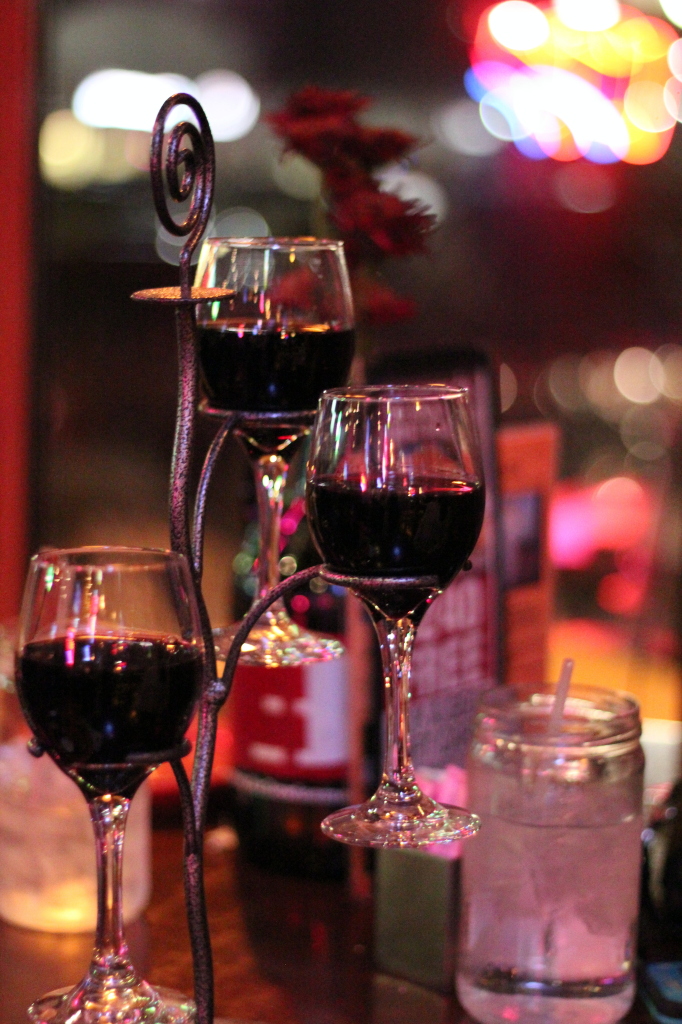 312/365: Saturday, November 8th – a Mommy/Daddy date night…yeah, at the home improvement store. This was before we met some friends for dinner and I didn't want to carry my camera with me so I snapped a quick pic of the day of this unwilling model.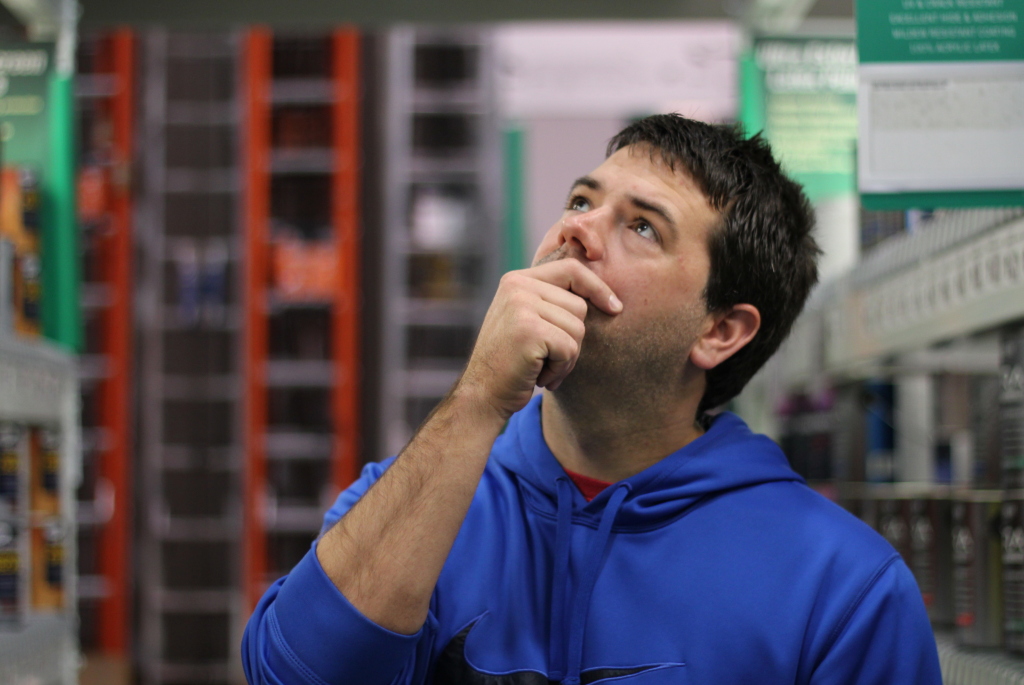 313/365: Sunday, November 9th – While the kids are away, mommy and daddy will…work. Finally got the 3rd window in our kitchen painted. Moving on to the new backsplash soon! Things are finally starting to shape up. 
314/365: Monday, November 10th – Finally, no cars behind me on my way home and I could stop and take a picture of this beautiful home's entrance. 
315/365: Tuesday, November 11th – Haircuts for the boys.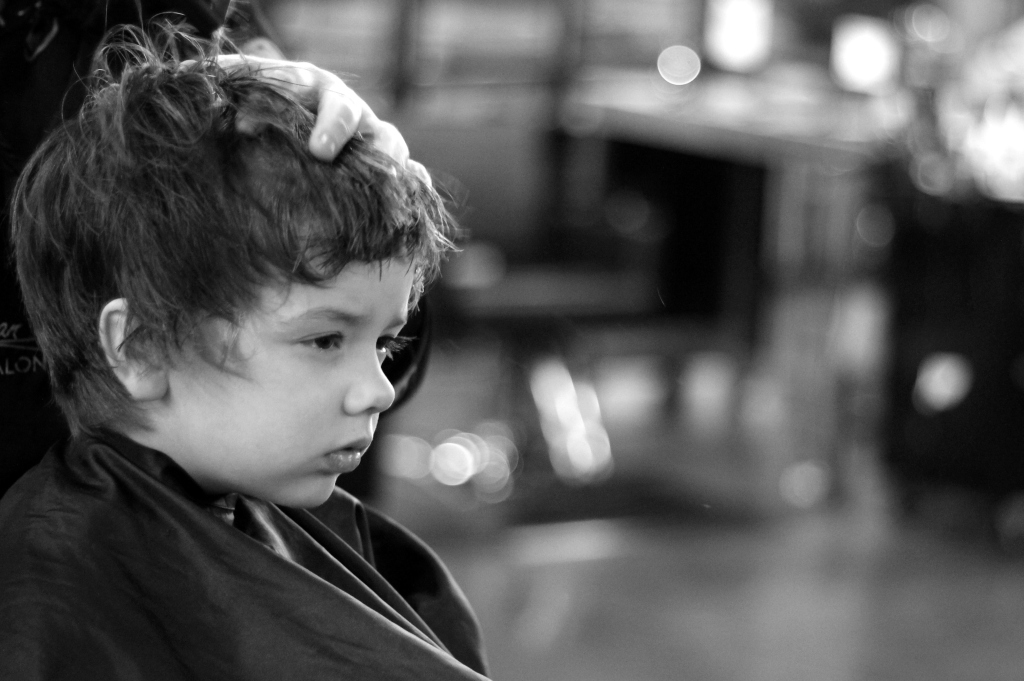 So that's it for week 45 – not many weeks left in this year or this project. Which picture is your favorite from this week? Mine is 310- Theo in action (and deep concentration) at school.
xo,
~C~