ICYMI:
Click HERE to see the photos we shared on Instagram from our trip. 
Click Here if you missed Day 1.
Click Here if you missed Day 2.
Day 3: Friday, May 8th.
It was cheaper to buy a 7 day Magic Your Way ticket than a 5 day hopper so I decided to try it. Last time we stayed 8 nights and had a 4 day hopper – it was nice to have so much rest time and the boys definitely needed it at ages 2 and 3. My downfall is always that I want to see and do it all. I remember feeling like we were so scheduled and hurried to get everything in that it was hard to feel relaxed. My thought process with the 7 day (non-hopper) pass was that we would feel better about leaving earlier in the evening if the boys were wearing down. We'd be able to spend more days at Magic Kingdom and even check out our favorites more than once.  Explore the parks at a more leisurely pace. Take our time to smell the roses (or stare at fountains or wait in line to meet characters, etc). I had a bucket list in my mind of things we had never done and/or things I didn't want to leave without doing at least once. The first thing we did Friday morning was climb aboard the train at the Main Street Train Station and ride it around the loop. If I've ever done this before, I don't remember it. We all enjoyed it – a relaxing way to start a very fun day.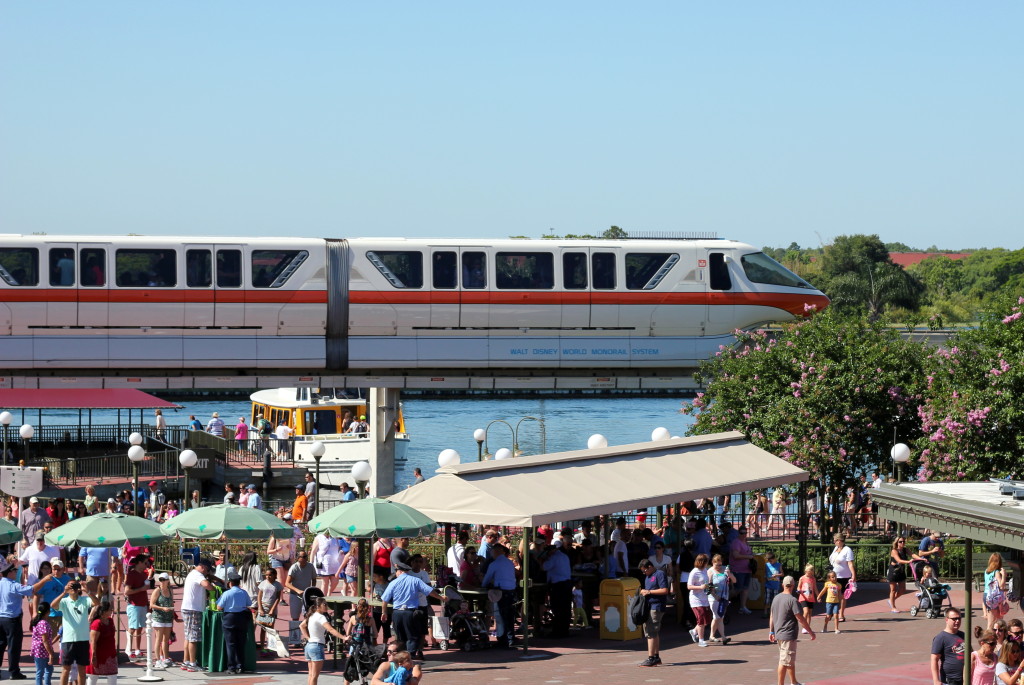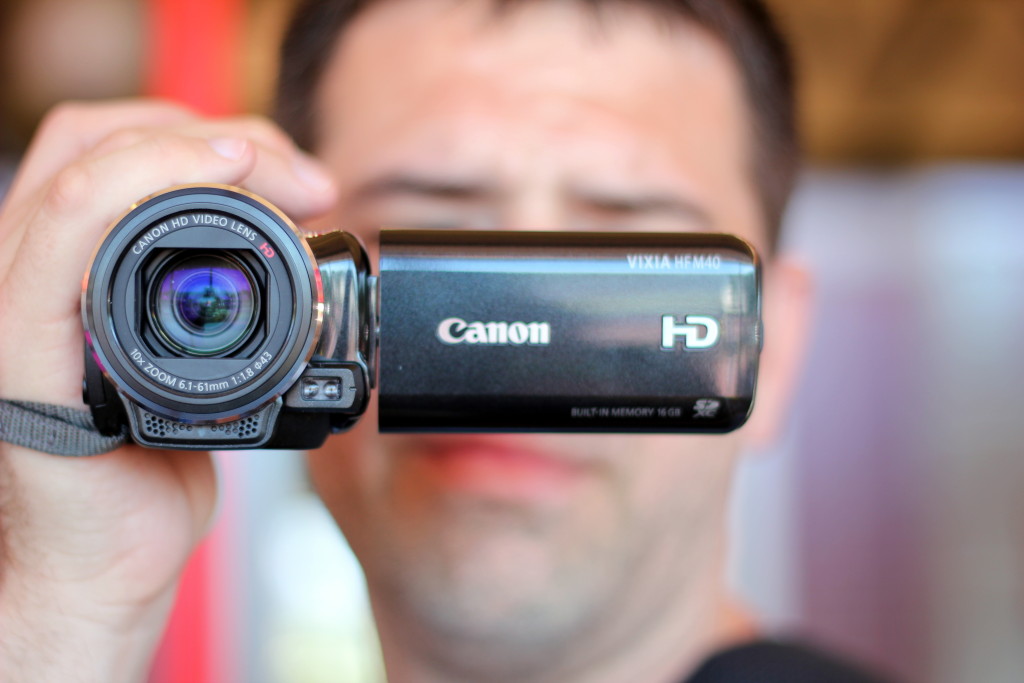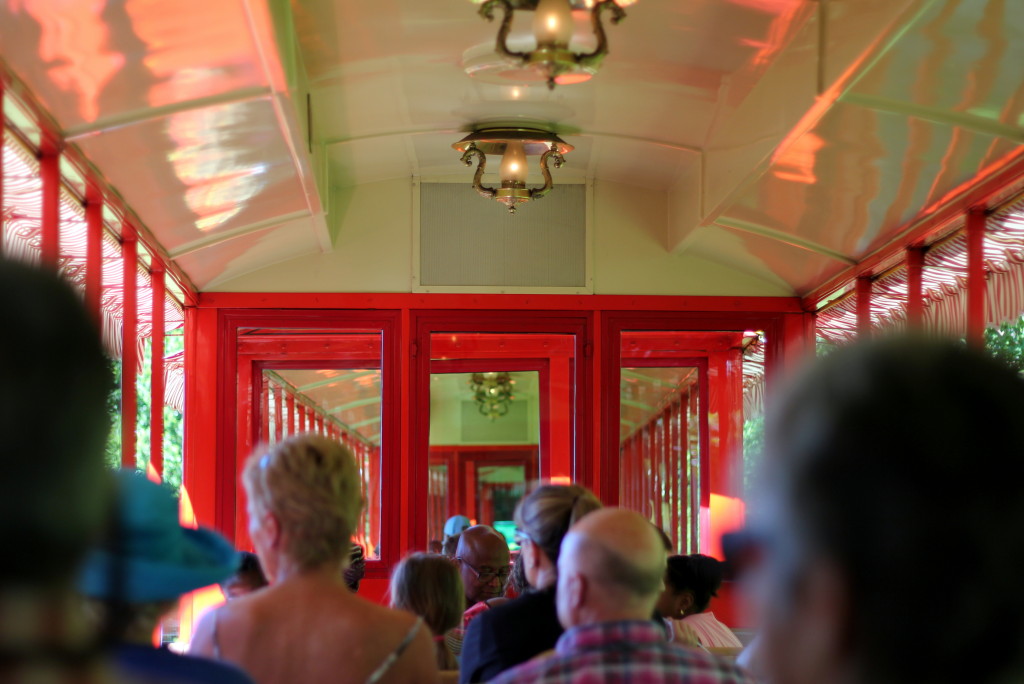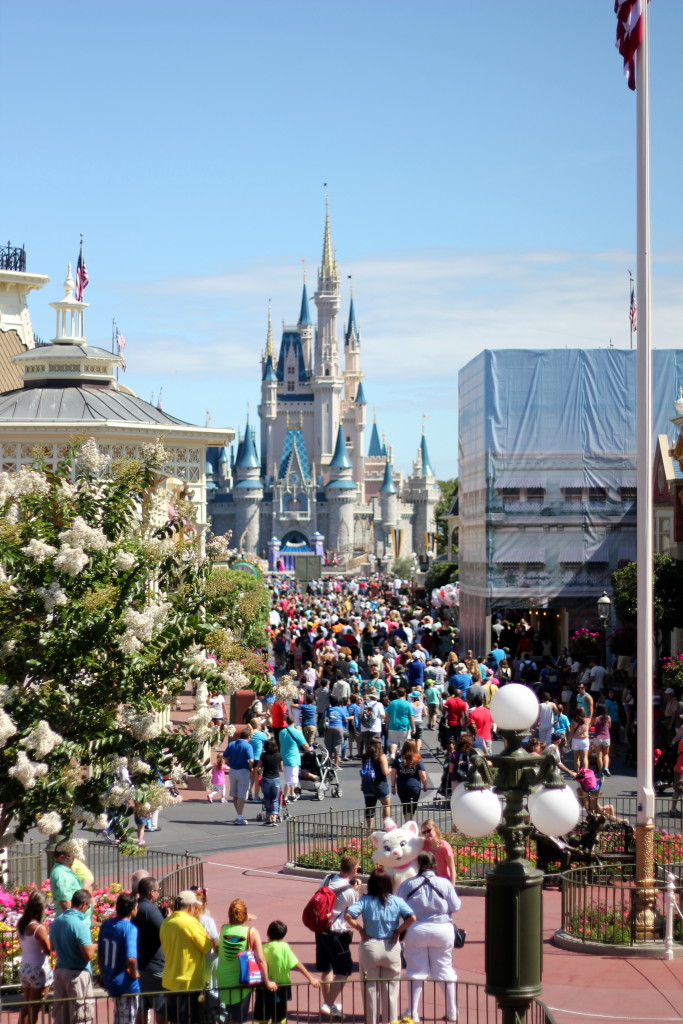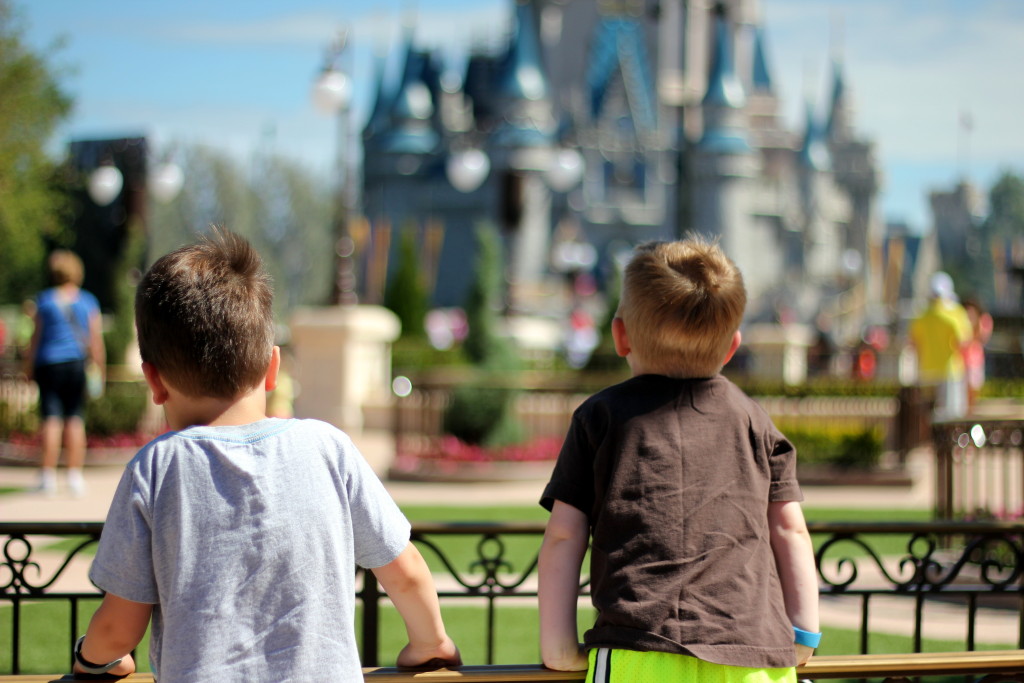 I used my prime lens Friday. I didn't want to carry a big camera bag around to I made the decision to commit to a lens for the whole day. The prime lens gets great shots with amazing bokeh in certain circumstances but it just isn't as versatile, especially when shots are taken in close proximity. Letting cast members or other people take pictures with the prime lens sounded like a disaster to me so I didn't even try. People love zooming in and out and the prime lens doesn't. I enjoyed getting pictures of some smaller details. I wish I had time to just stroll through WDW with my only objective for the day to take a million photos. I could have a lot of fun!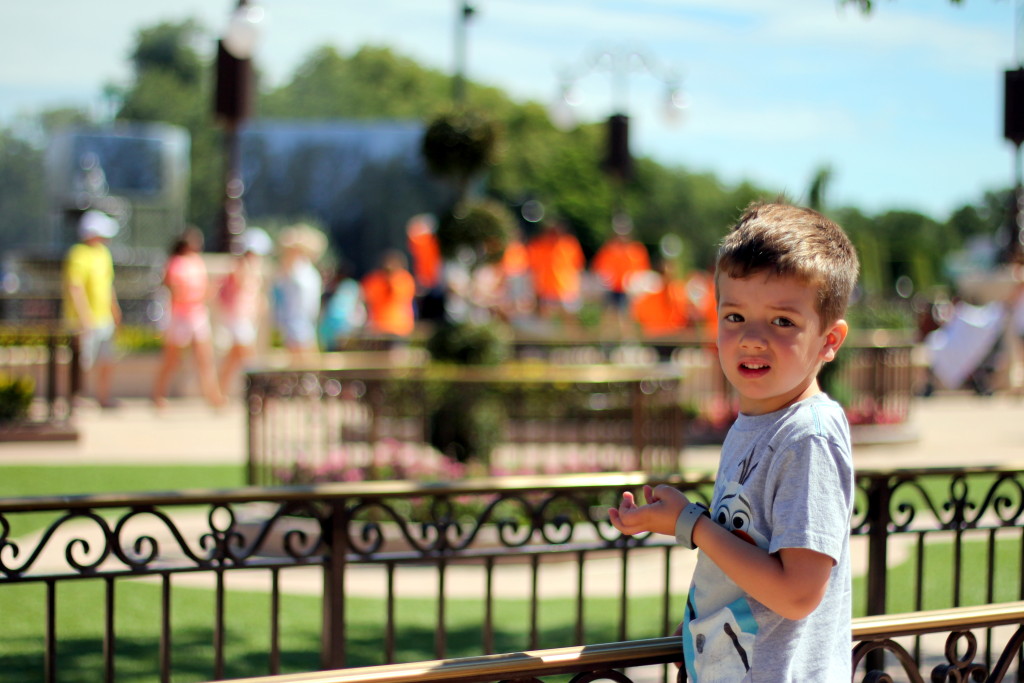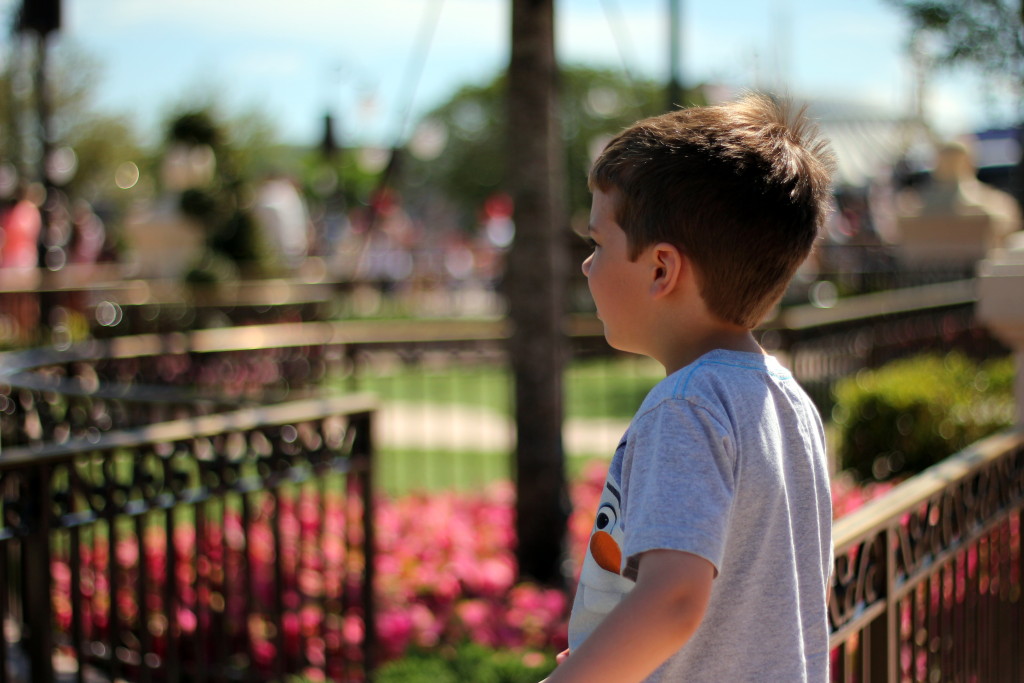 Two fun and important things I wanted to make time to do (which are often overlooked) were Swiss Family Treehouse and Tom Sawyer Island. Both are areas where kids (and adults) can run around, climb, explore, and imagine. These two attractions were highlights of our day and we spent quite a bit of time on Tom Sawyer Island. I can't believe I'd never checked it out before. There was barely anyone else around. It felt like we had the place to ourselves and that we had been transported to another place and time.
Ryan wearing his Genie shirt on Magic Carpets of Aladdin Ride…how cute.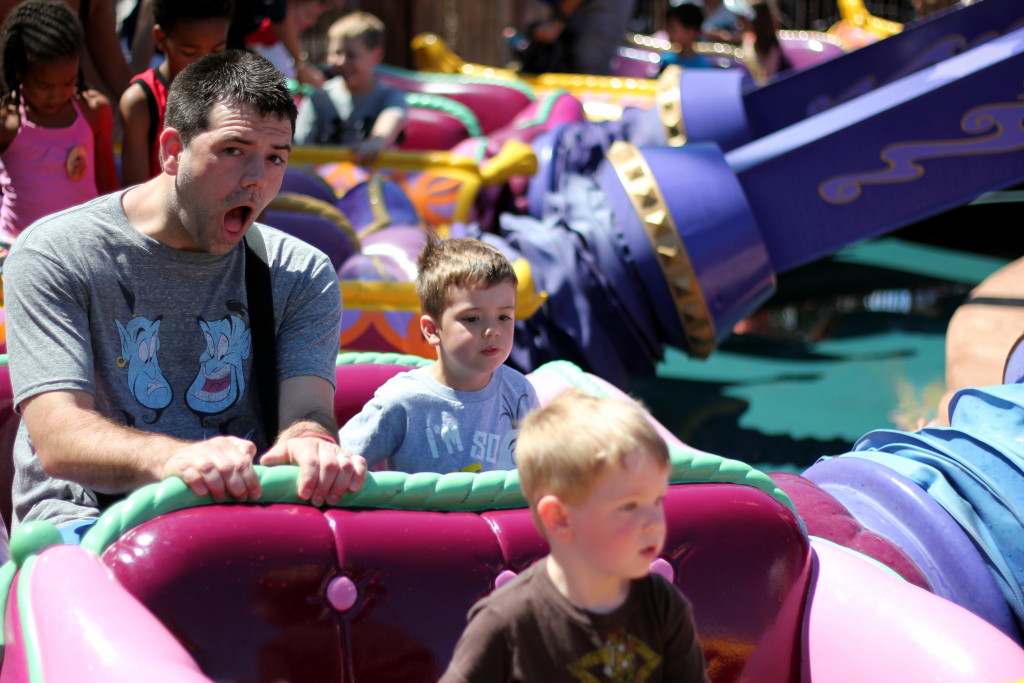 Dole Whip, baby!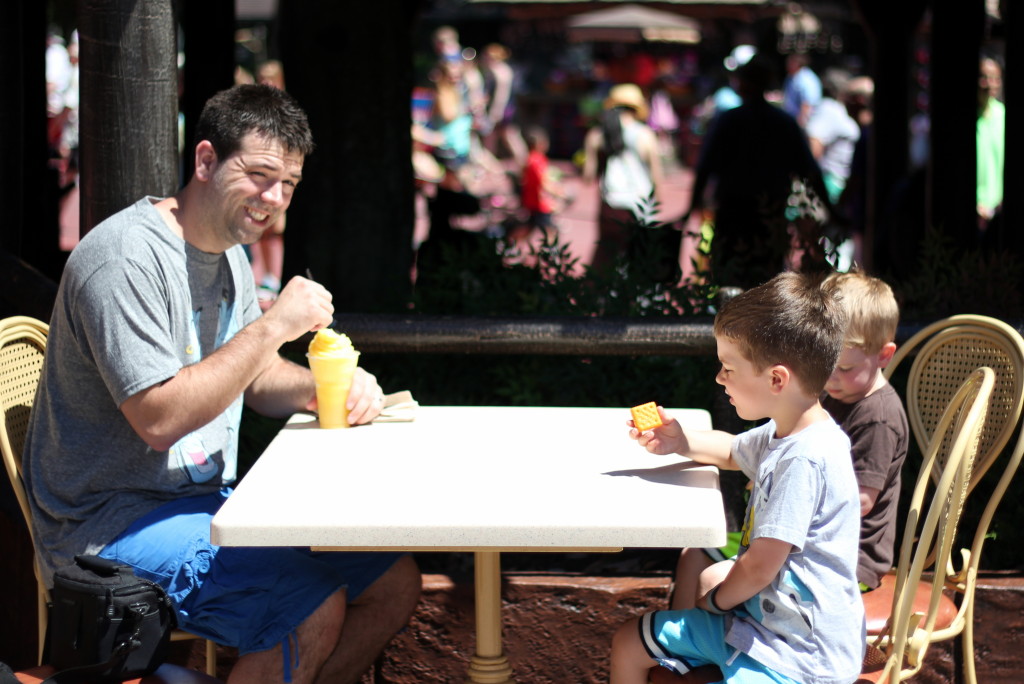 Splash Mountain: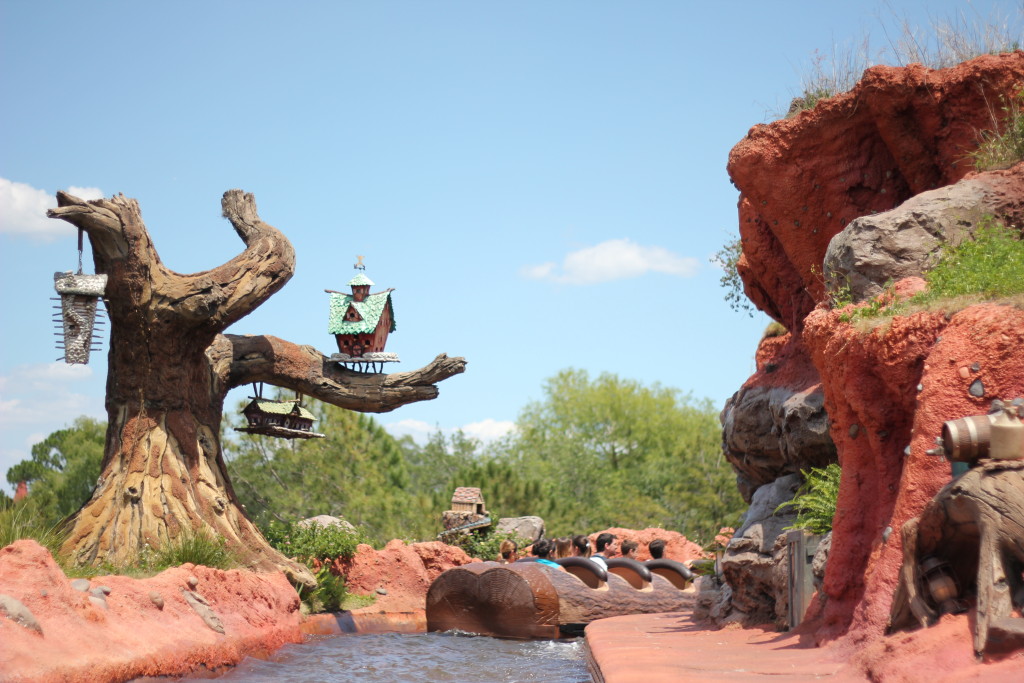 So thirsty. I'd love to know how many gallons of ice water we chugged on that vacation.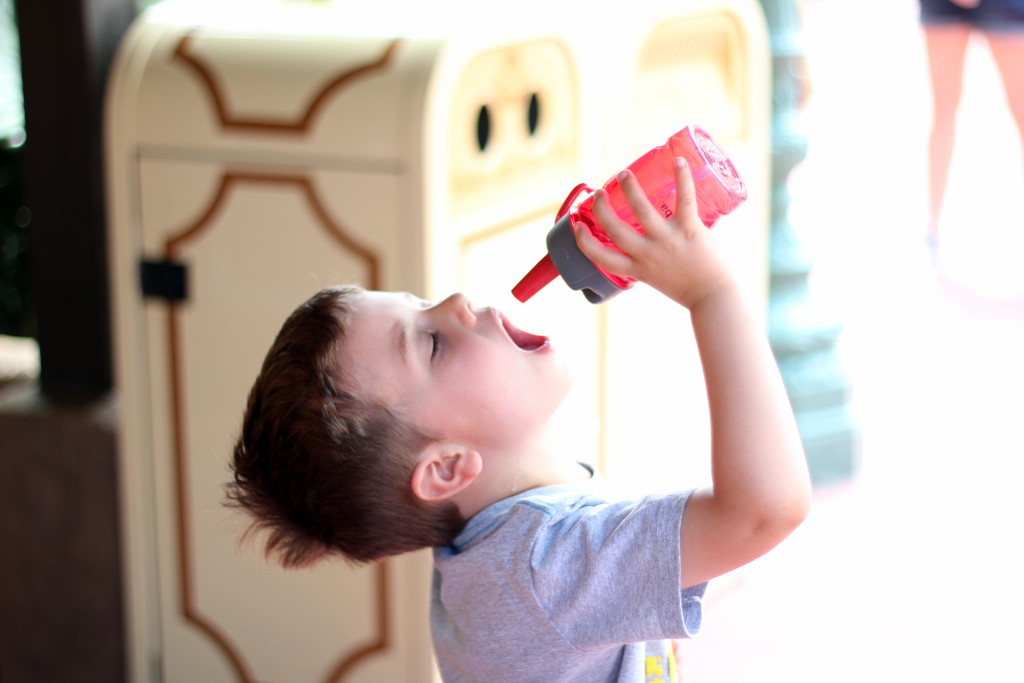 Playing pirates outside of the Pirates of the Caribbean ride.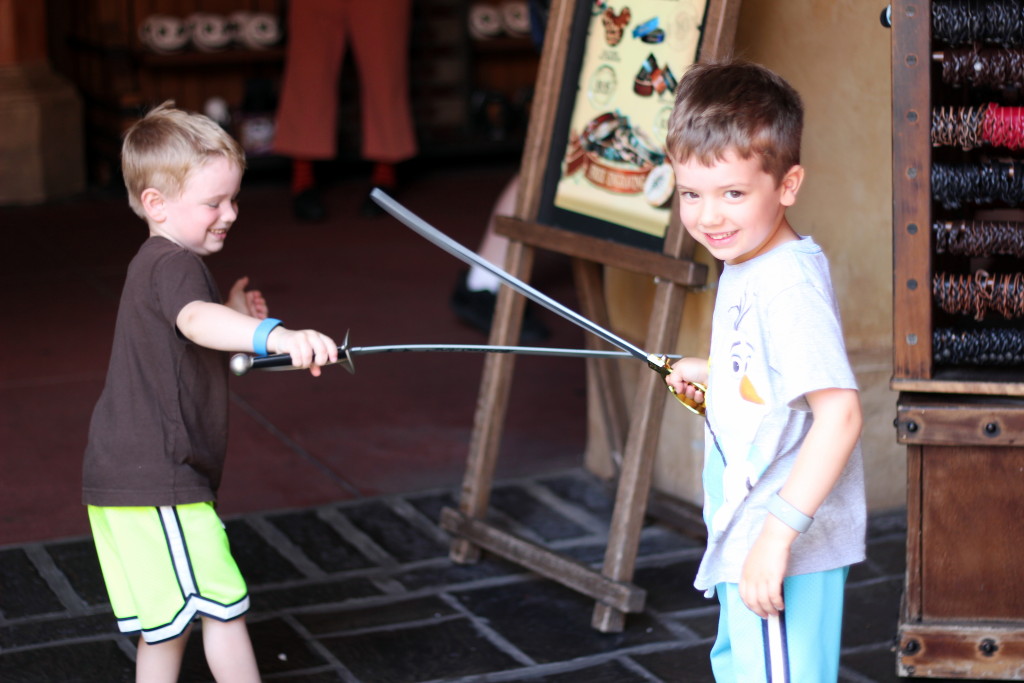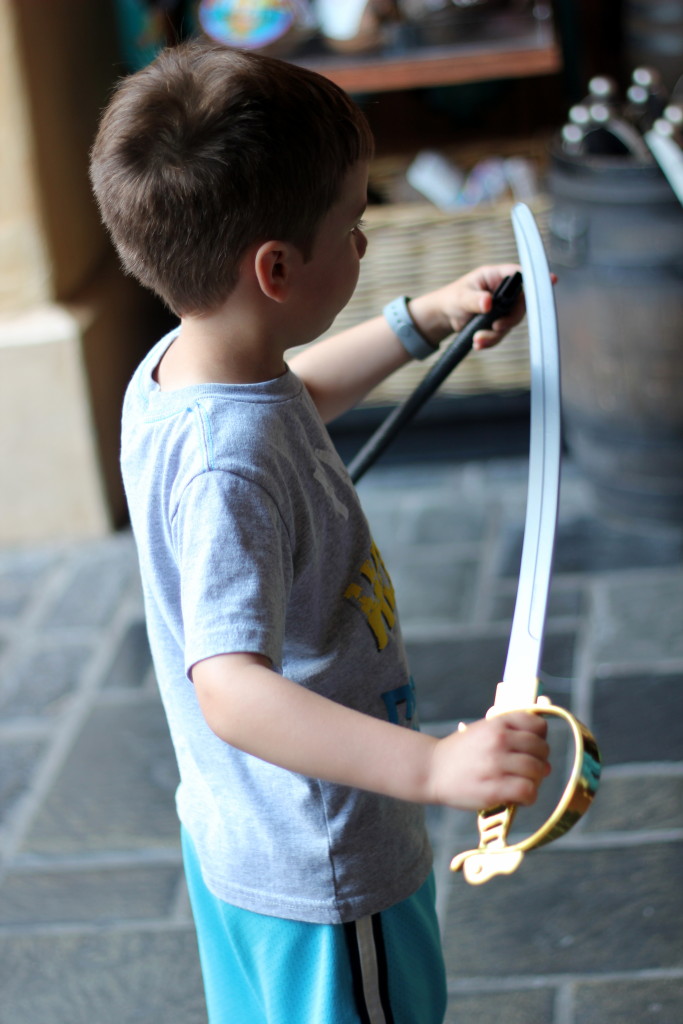 After 3 days of Dexter begging to swim and it being obvious that these boys were exhausted from 3 days of nonstop action, we called it a day at 6pm. We jumped on the next bus back to our resort. We knew we had an early morning Saturday for our first of two character breakfasts so we ate dinner, swam a bit, turned in early, and slept like rocks.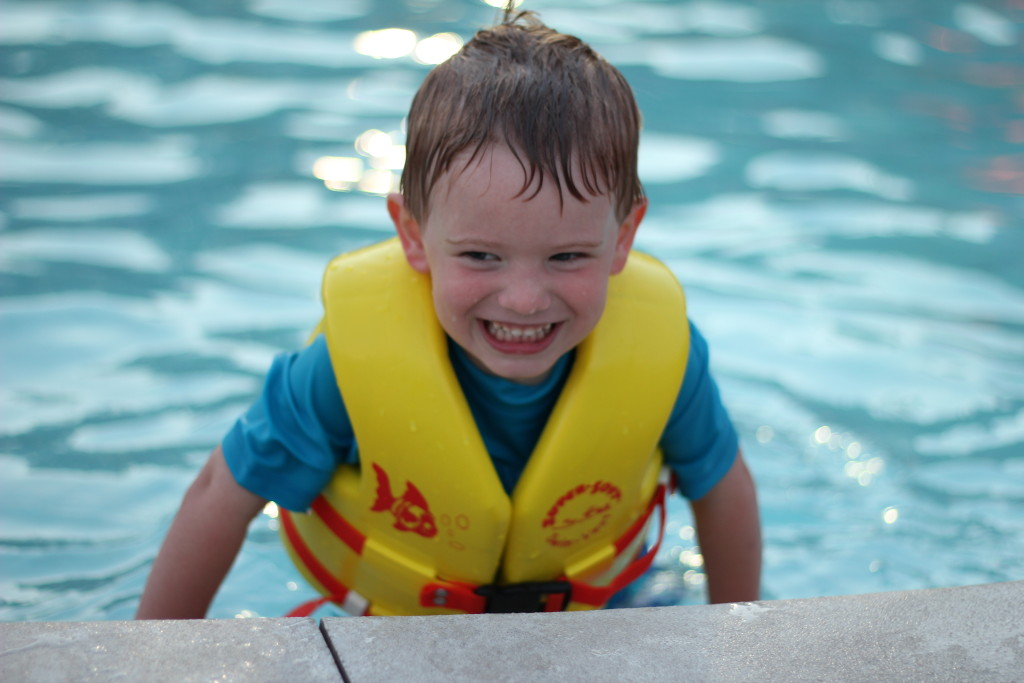 Dex was one happy boy. He'd live in a pool if he could!
Up next – Animal Kingdom & breakfast with Donald and the gang at Tusker House.
xo,
~C~