My last post started off in a similar way –  2 Thursday nights ago Dexter wasn't feeling well and ended up staying home from school the next day with a little fever but was better by evening. This past week, Theo didn't feel like eating dinner Thursday night but didn't seem to feel too bad otherwise. He woke up a couple hours after going to bed with a fever and ended up staying home Friday. He felt okay on Ibuprofen but his temp would creep back up a bit without it. Lucky for all of us, he was completely fine by Saturday. I've been getting into this whole Fall decorating thing a little bit this year. I found some good deals on wreaths and bought 3. Two for our front doors and one for my mantel. The ones for outside have some red leaves and gold sparkly-ness. The one inside has sunflowers and mostly oranges. This is kind of fun!
267/365: Thursday, September 24th. Theo graciously held the door open for me so I could photograph at least one of my new wreaths without a glare.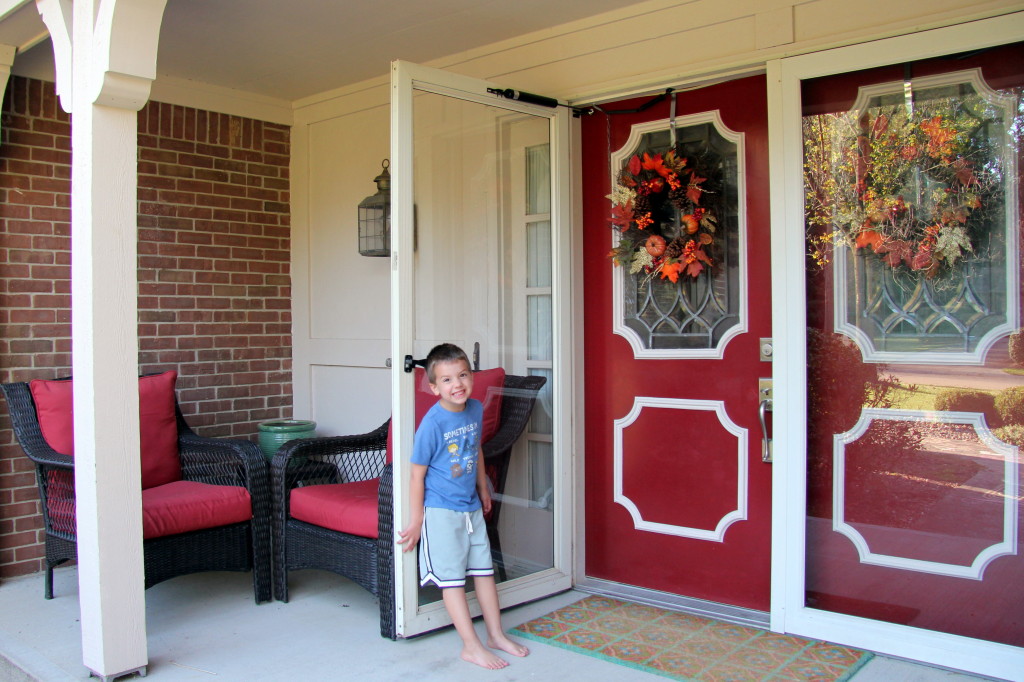 268/365: Friday, September 25th. By the time I got home with Dexter, Theo was feeling ok and him and Ryan were both itching to get out of the house. A quick dinner and a trip to Lowe's wore Theo out. His fever started coming back while we were at Lowe's so we aborted the mission. Dexter was really loving that huge burger and he ate most of it. And most of my fruit. And 2 chocolate chip cookies. Oh, the teenage years are going to be expensive.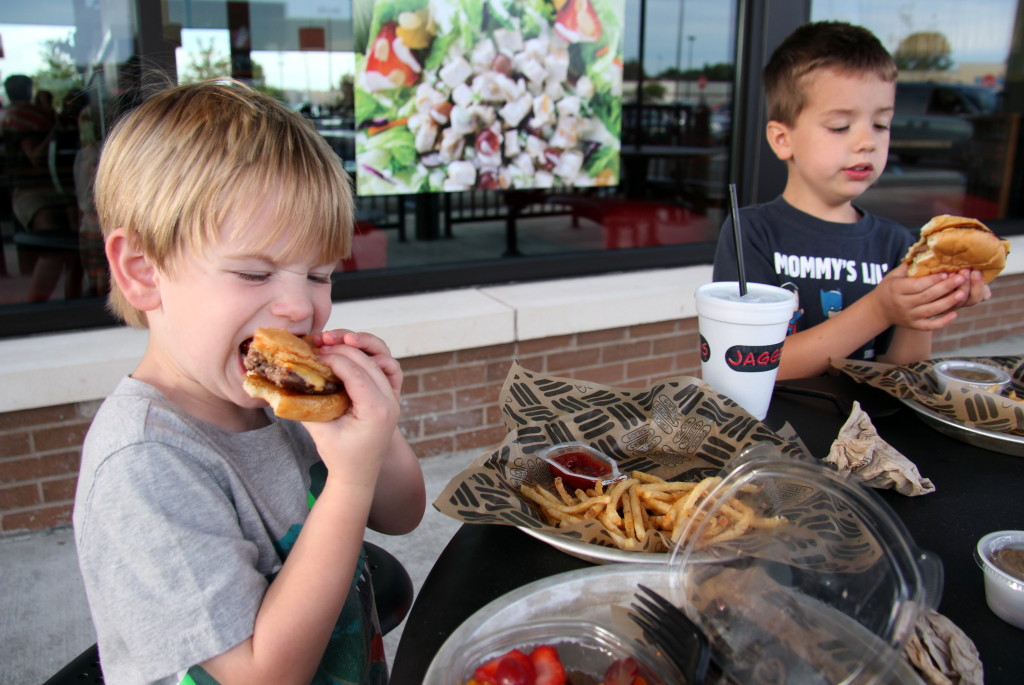 269/365: Saturday, September 26th. I've added a little bit more to the mantel but I think it's almost done. I want to get 2 canvas prints ordered from 2 separate photo sessions we've had done in years past. [Wow, it's been 2 years since we've had any official family/kid photos taken!] I'm not sure the canvas prints will fit or work well on the mantel, but we'll see. They'll work somewhere!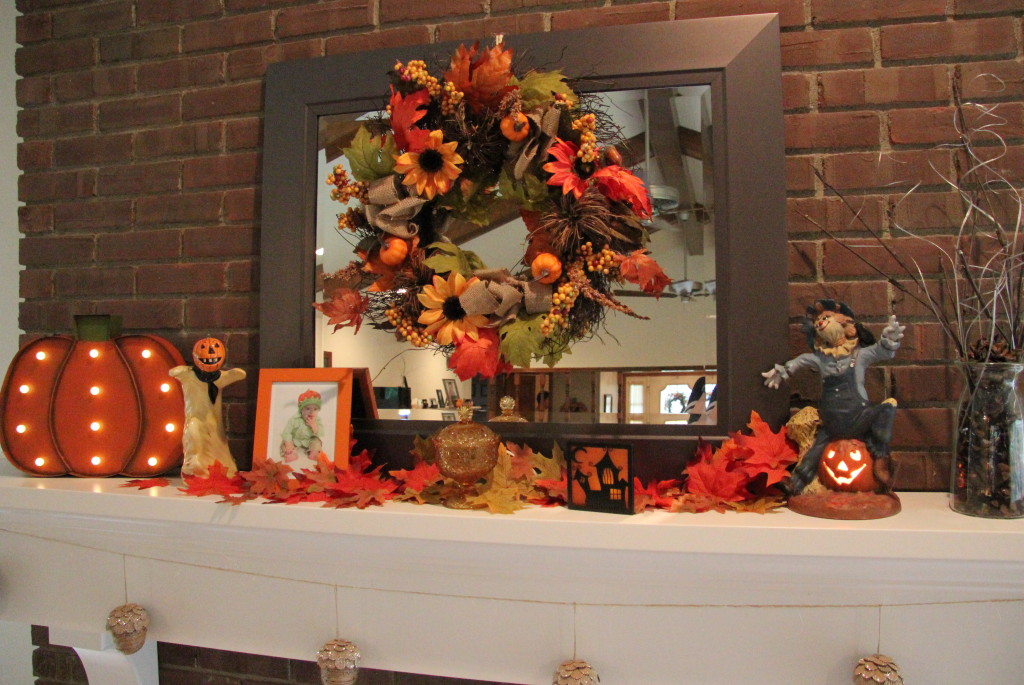 270/365: Sunday, September 27th. A friend of Ryan's from high school lives close and was kind enough to invite us over for lunch and to watch the Colts game Sunday. We had a great time and the kids had fun playing with a new friend and lots of new toys at a new place-all their favorites wrapped up into one. I think this is the first picture this year that I didn't technically take. What can I say, Ryan's arms are longer and stronger than mine. Have you ever tried taking a selfie with a DSLR? It's not easy! I was having a great hair day – I only mention it because I chopped my hair off today and this picture is making me miss it.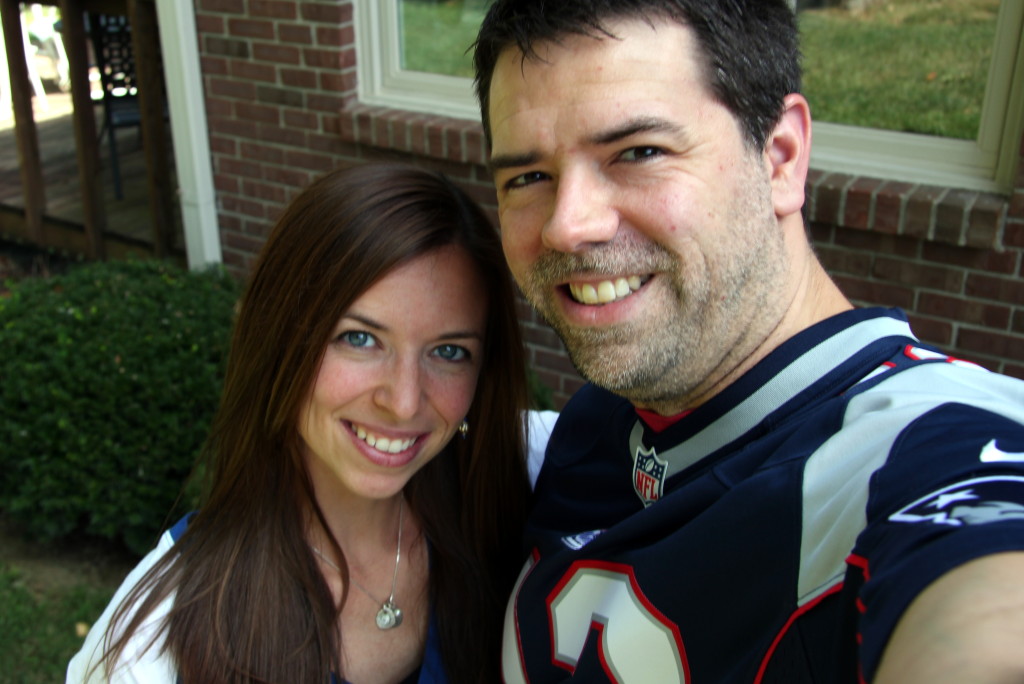 271/365: Monday, September 28th. After school, after work, after a quick shopping and dinner trip to the mall, the boys wanted to relax and do a bit of art.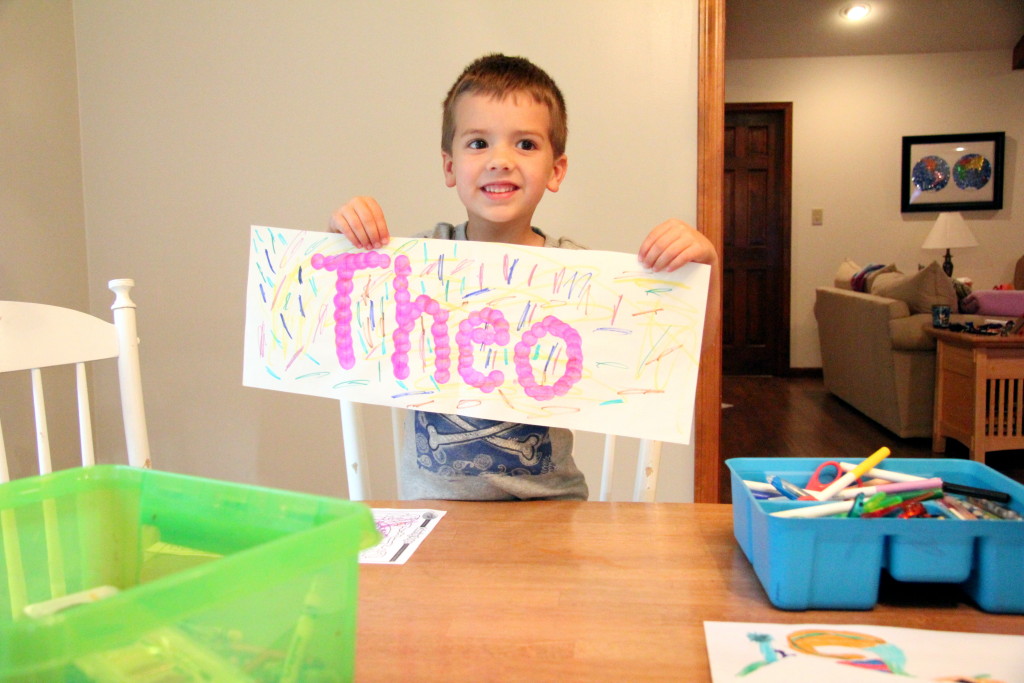 272/365: Tuesday, September 29th. Wouldn't you know it – I met my beautiful and adorably pregnant friend for dinner on a beautiful night downtown and forgot to grab my camera out of my car. I realized on my way home that I was running out of time to take a picture for the day and snapped this one quickly at a red light.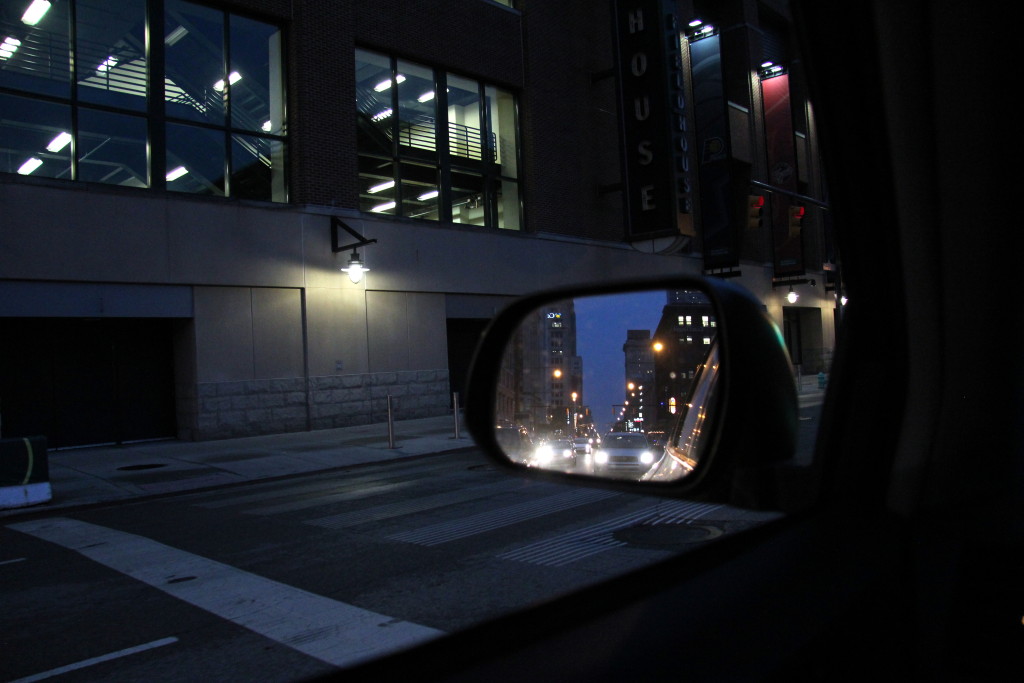 273/365: Wednesday, September 30th. What a big day for Theo! For all of us really. Saturday we got a letter from his teacher saying to keep it a secret, but that she had chosen Theo as the student in her class who best exemplified the core value of "initiative" for the month of September and that he would be honored at a school assembly with an award. Theo has been talking about initiative and giving good examples of how to demonstrate it all month. Ryan's dad was able to make it and boy was Theo surprised to see all of us at his school. When they called his name, he popped right up. Afterwards, I asked him if he was surprised when the principal said he won the award for his class and he said "no because I've been doing all that stuff!" Ha! Yes, you have but don't think you are going to get an award every month! I'm so proud of him.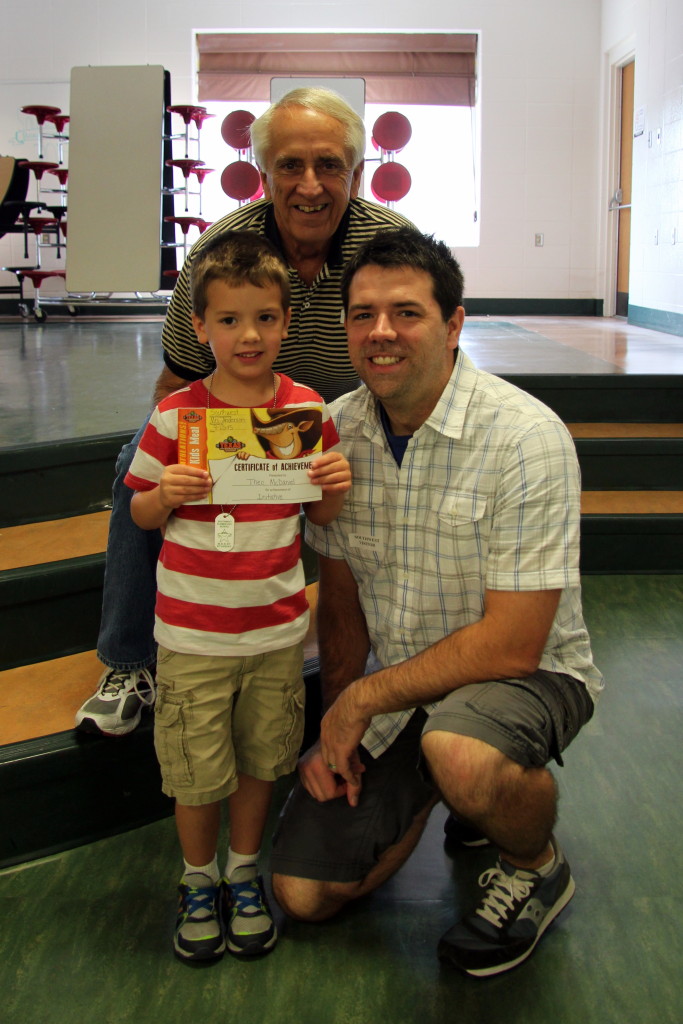 Fingers crossed that no one is sick this weekend. October is going to be a busy and exciting month for us! I wish I could put time in slow motion right now. I want to enjoy every bit of this month and delay winter as much as possible. But since it's not possible, I guess we'll move on.
Oh, it's cute – now Dexter is proud to be showing initiative too. He cleaned up after himself after breakfast this morning and ran to tell Ryan all about it. It just took about 10 minutes for him to understand what Dexter was talking about because he forgot how to say "initiative." This whole Kindergarten thing might just benefit the whole family after all.
xo,
~C~