It's been a very fun and festive week full of Halloween activities. This post is very fall-y.  Unfortunately by this time next week, most of the leaves will probably be down and my world will be a lot less colorful!  And thanks to Daylight Savings Time, my world will be a lot darker too.  Boo.
Linking up with Mindi, Sarah, and Stephanie for this installment of Catch the Moment 365. With only 9 weeks left, what do you think?  Should I plan on doing this again in 2015?
295/365 – Wednesday, October 22nd: Just something pretty I saw on my drive home from work. This represents rural Indiana in the fall – farmhouse across from a cornfield with beautiful leaves drifting slowly from the trees.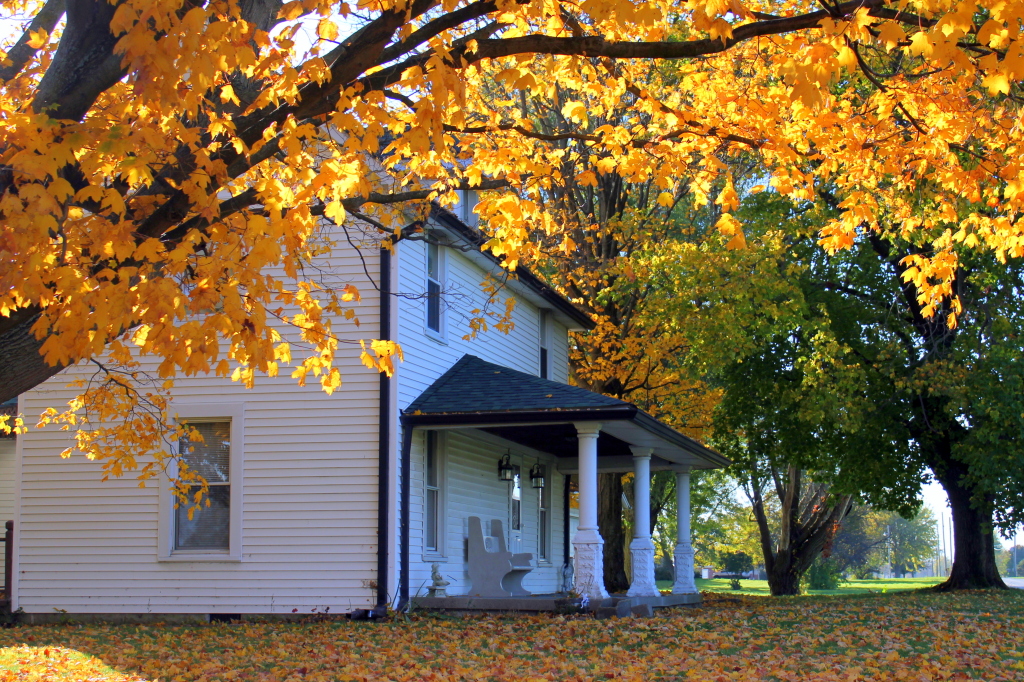 296/365 – Thursday, October 23rd: A quick play date at the park after work with our sweet little friend.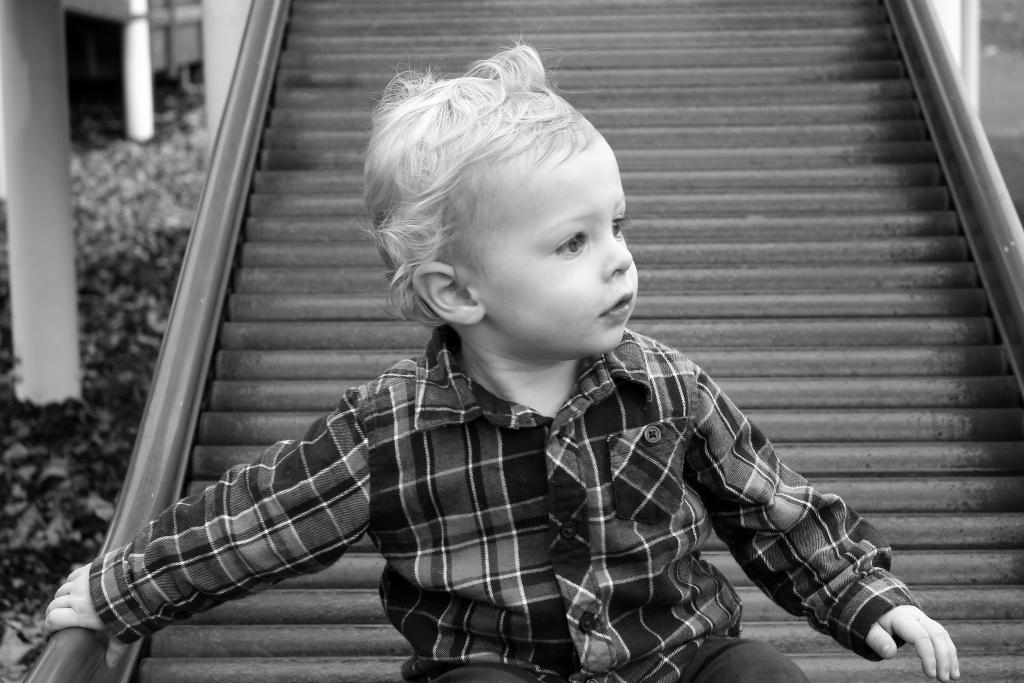 297/365 – Friday, October 24th. Community Halloween party with another little pal. A pretty wild bunch!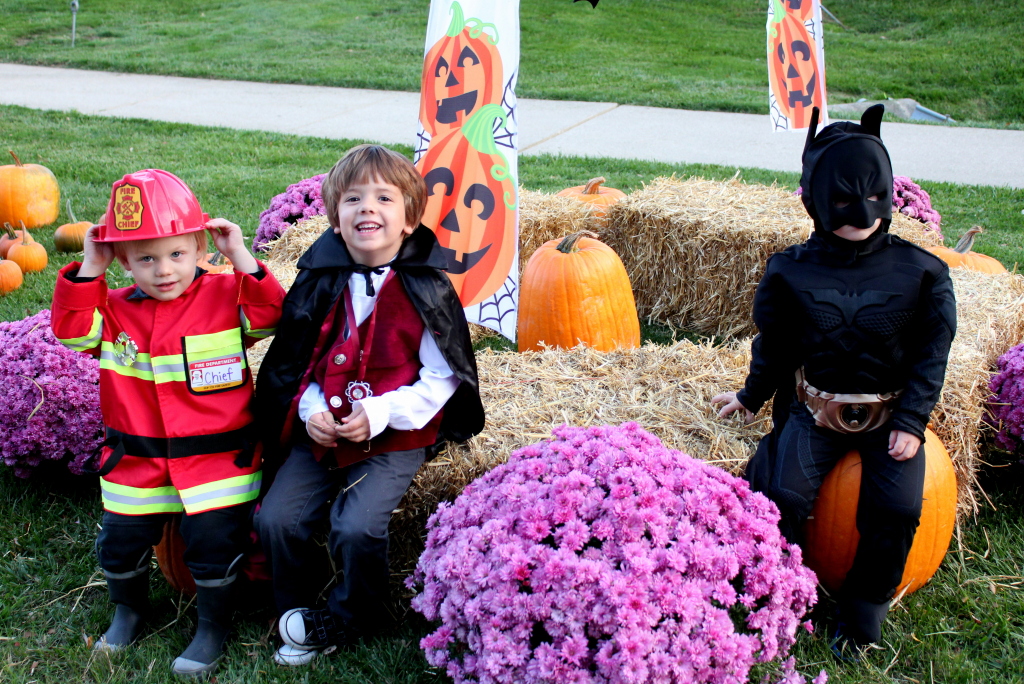 298/365 – Saturday, October 25th: Another Halloween party at our friends' house and Theo LOVED this Medusa decoration. He kept going back to it.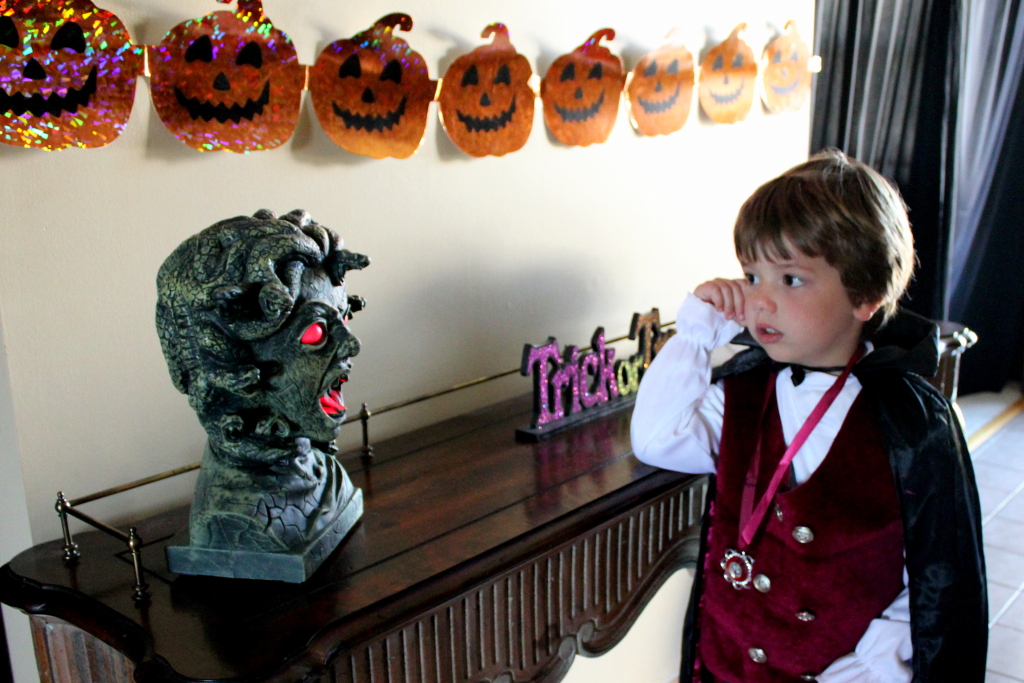 299/365 – Sunday, October 26th: Little buddy was proud of the pumpkin that he designed and helped me carve for him. I couldn't get Dexter to cooperate for taking a picture with his pumpkin. Sometimes I see a photo of one of these boys and imagine myself looking at it when I'm older, thinking "I remember that day. He looks so little."  This is one of those.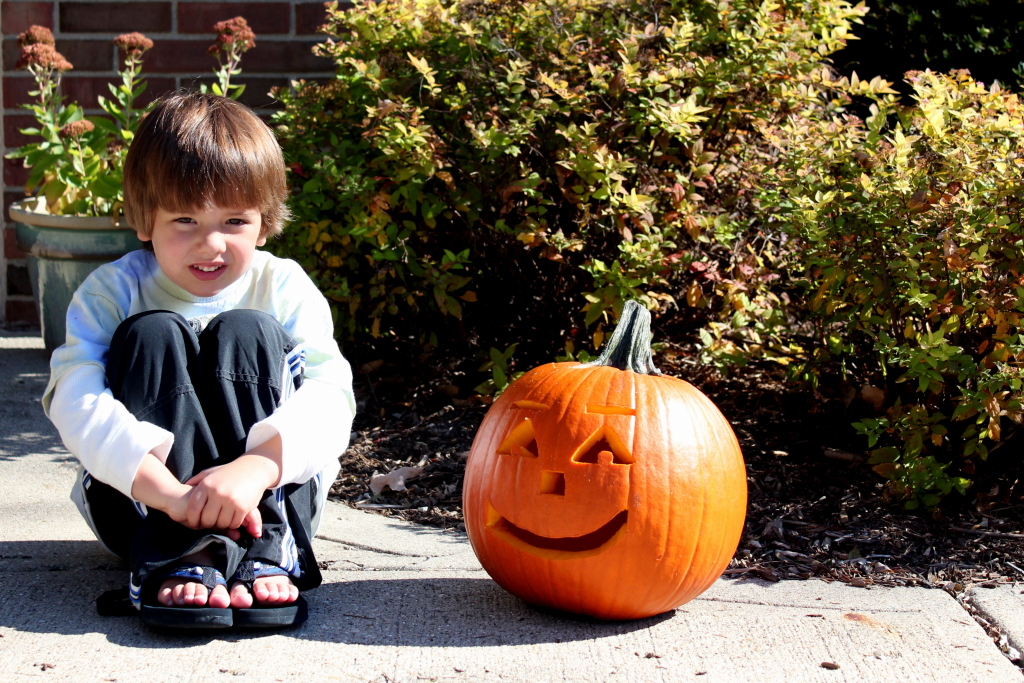 300/365 – Monday, October 27th: I was backing out of the driveway when the beauty of this shot struck me.  We have a lot of work to do on this house, but we're lucky to live here.  Seeing the trees getting more and more bare makes me sad. Soon there will be no color left in this scene other than the red brick on our house.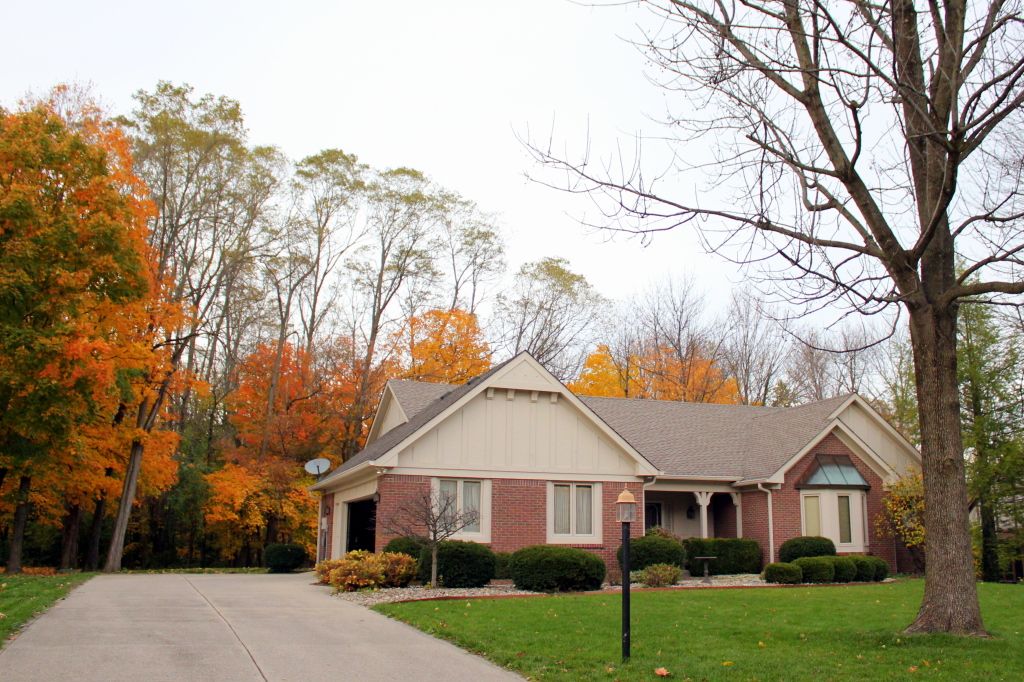 301/365 – Tuesday, October 28th: Overexposed but I don't care – I love his little face to much not to share this one. We've recently started bathing them separately more than together and while it's a sad sign that they are getting bigger, it's so much nicer. Honestly. No fighting, no splashing.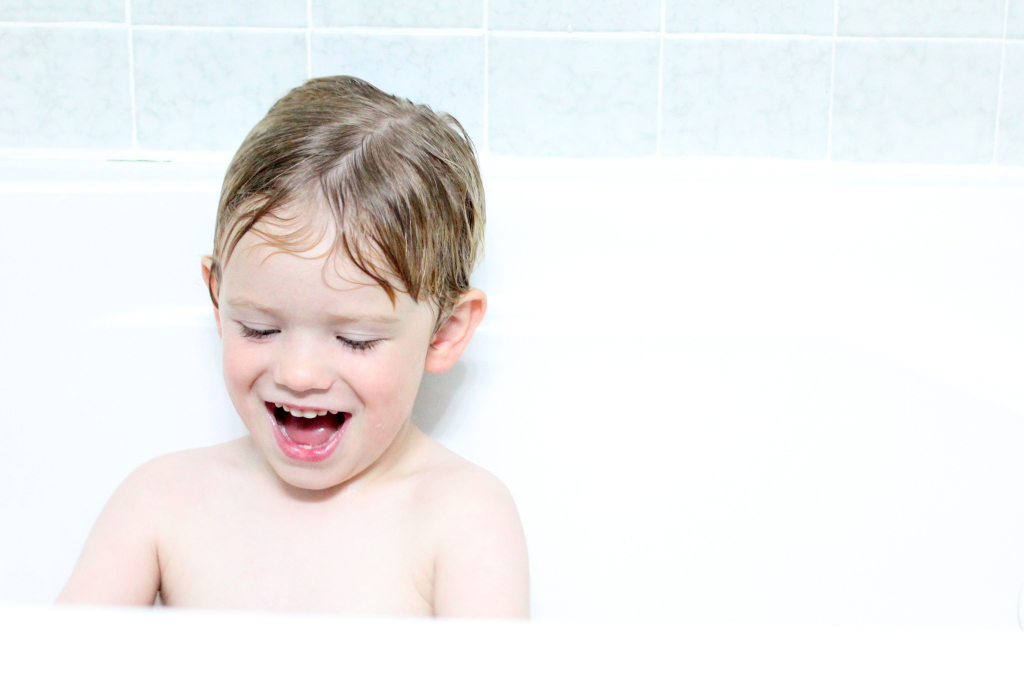 So what picture(s) do you like best from this week?  I like them all. So there.
xo,
~C~