As much as I go on and on about how much I despise fall, I have to admit something. The weather we've been having is amazing and can carry on this way forever as far as I'm concerned. To celebrate the official first day of fall today, I may have bought three wreaths, 6 sparkly pine cones, and a lighted pumpkin sign. We got our mantle right before Christmas last year and I was bummed to have missed the fall decorating season. Not this year, my friends! Look for a picture of the new decor in the next couple of weeks. The appeal of autumn's not lost on the boys – it's probably their favorite time of year because it's comfortable to play outside and oh, did someone say Halloween?
260/365: Thursday, September 17th. We thought Dex was just tired after a long school day but he ended up sleeping most of the evening and even threw up once. He had a little tiny fever but luckily this bug was short-lived and he felt a lot better the next day.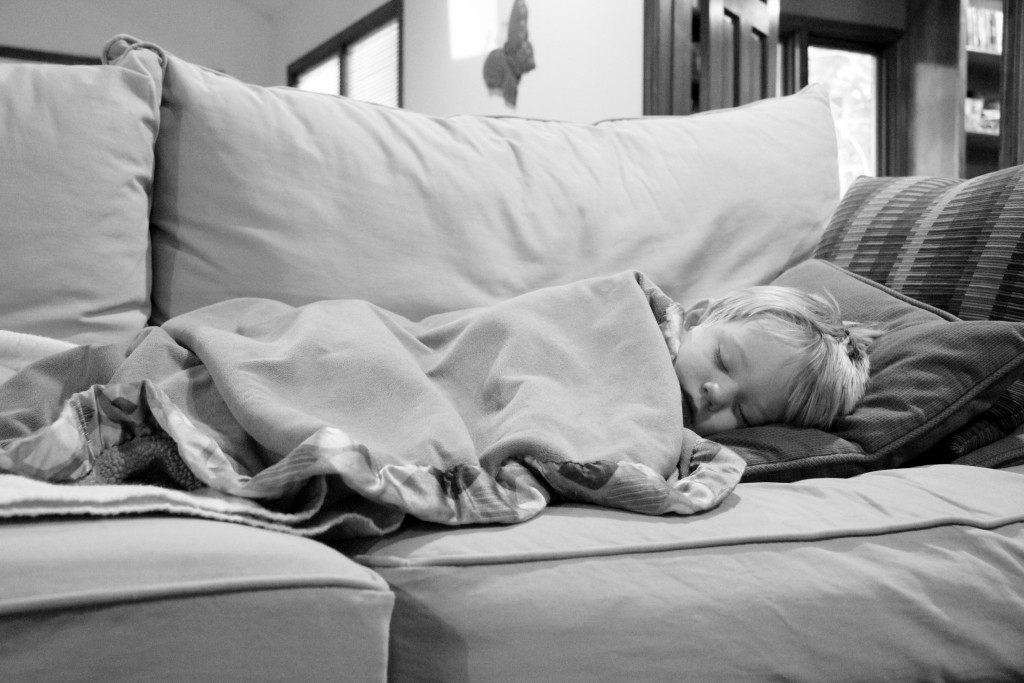 261/365: Friday, September 18th. My wonderful friend threw a slumber party for her son's fifth birthday and was kind enough to invite my kids. It was my kids' first ever sleepover with friends. First time they've stayed anywhere without mom and dad or nana and pop pop. I was much more nervous than they were. Although Dexter felt really good, I thought about him relapsing. Or missing us at bedtime. I worried that him and Theo would fight or that they would forget to use their manners. They'd never fall asleep, or worse- they'd wake up at 5am. I was relieved to hear that they did great! Ryan and I weren't sure what to do with ourselves. We wandered downtown and had a quiet dinner then walked around since it was such beautiful warm night.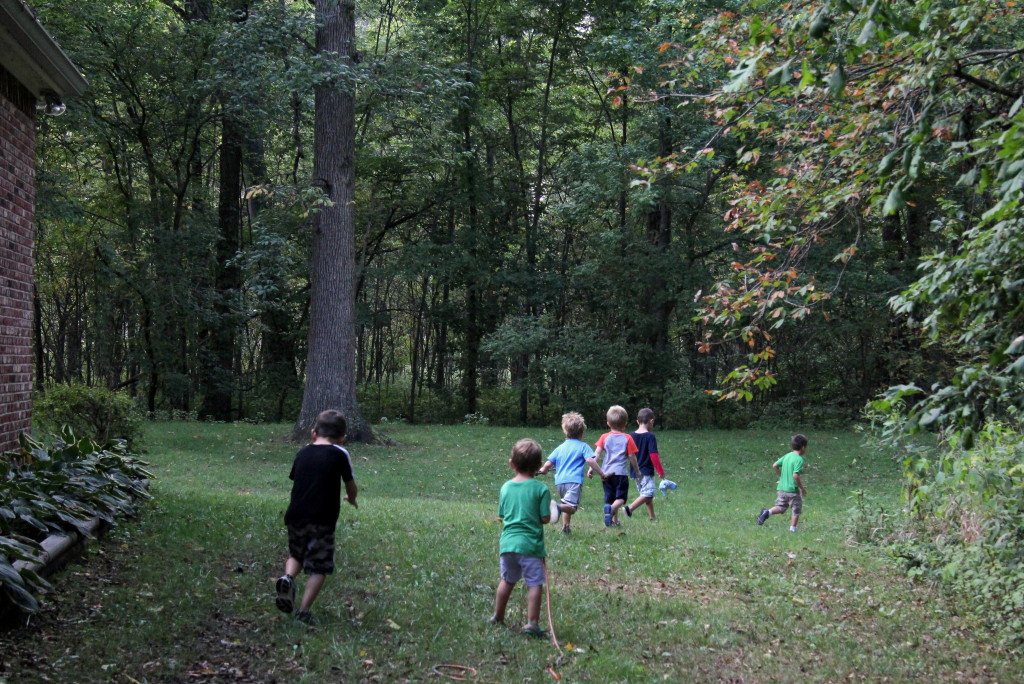 262/365: Saturday, September 19th. After picking up the boys, we went home to lounge for a bit and eat lunch before meeting some other friends at the Children's Museum. We ate dinner on the way home and meant to get straight inside for baths, but we just couldn't. It was too nice out. The neighbor's dog wanted to play. Theo and Dexter wanted to pretend they were sleeping in this dip in our yard where a tree used to stand. P.S. Dexter's not very good at playing dead. 
263/365: Sunday, September 20th. Finally! The wait was over. I got to meet sweet little 8 day old Charlotte. She's perfect in every way!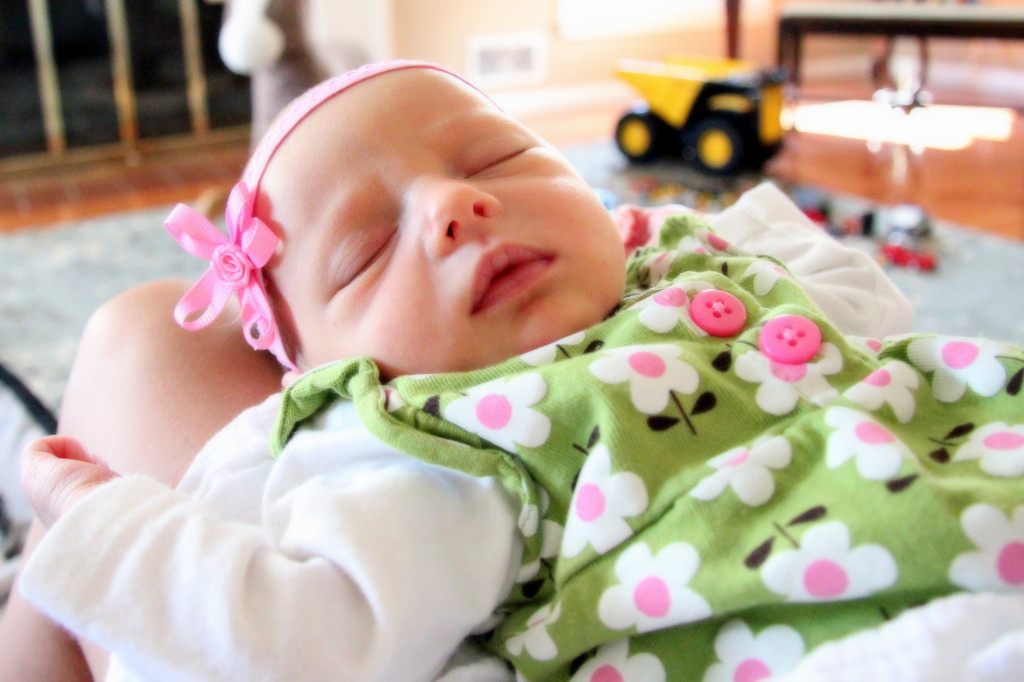 264/365: Monday, September 21st. Dex and Batman and I made a quick trip to Target before school to pick out the snack he would bring to share with his class that day. Halloween Danimals yogurt smoothies in case you were wondering.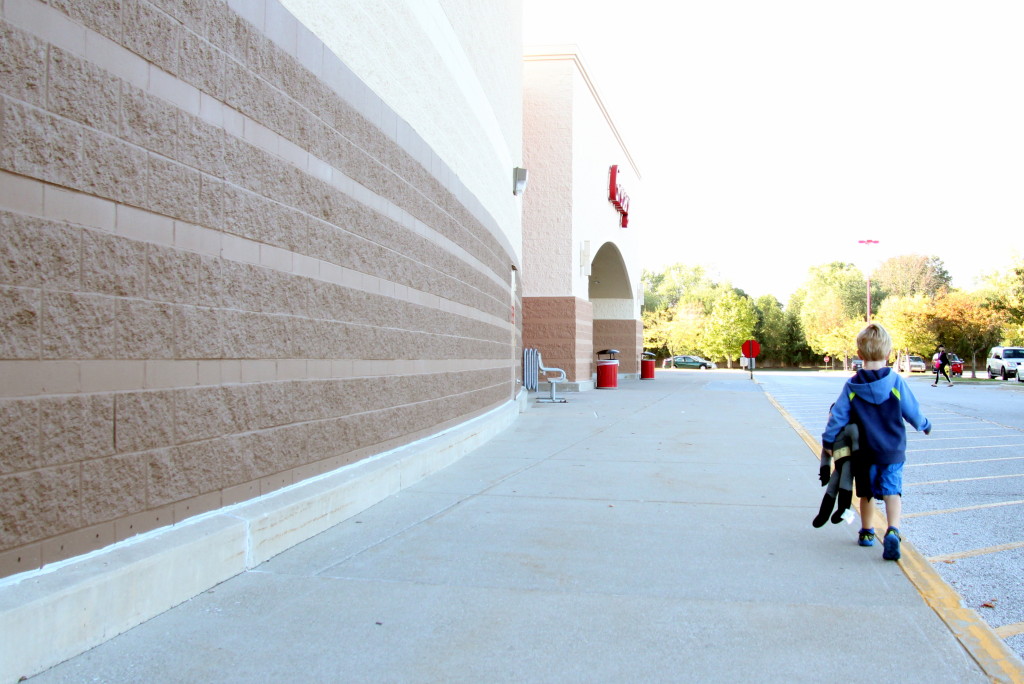 265/365: Tuesday, September 22nd. Whoa-only 100 days left in the year! We stopped at Lowe's after school to get some paint samples for the hall bathroom and the boys spotted these skeleton window clings. They love decorating their bathroom mirror with different ones throughout the year.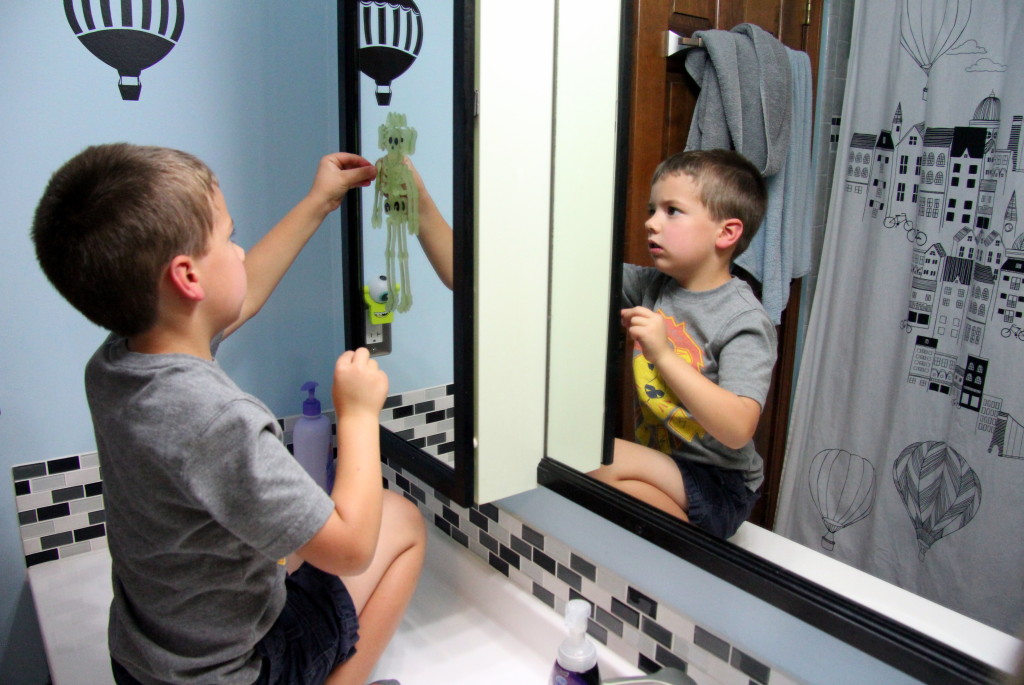 266/365: Wednesday, September 23rd. Daddy doesn't like it when they sit on the counter. Mommy doesn't care. Mommy wins.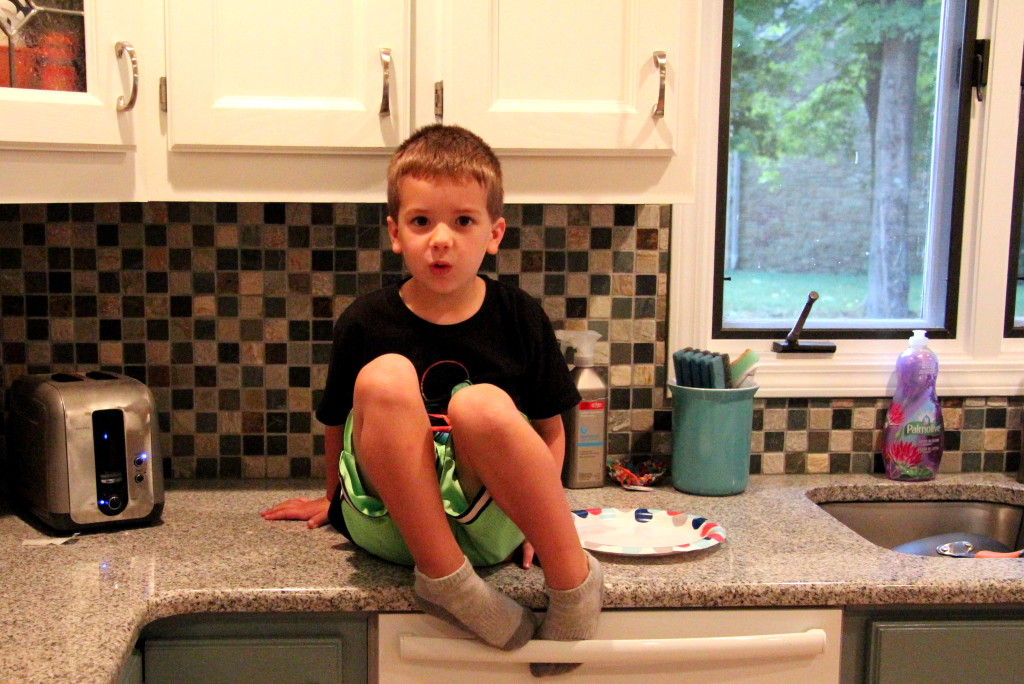 Happy first day of Fall. I guess.
xo,
~C~