We traveled to Ohio over the weekend to visit R's sister Michelle, her boyfriend Bob, and our nephew Spencer. What. FUN!
It was weird to see Theo going up and down the stairs with no problem. I was hovering like a helicopter the first few times but tried to back off over the course of the weekend as I realized he's got this. What I wasn't expecting was to see Dex climbing up the stairs with NO trouble at all. Yes, I remained hovering helicopter with Dexter.
Theo had the most fun playing in Spencer's room, in Spencer's super cool bed. I have to admit, I'm a little jealous of this loft bunk from Ikea. All weekend Theo was announcing "I wanna play in Pencer's room!" And play they did! They were basically adorable in their matching McQueen slippers.
Dexter took a little snooze on Daddy's shoulder…
then we took a short ride to the local fire station for some exploration.
still sleepy, mama!
hello, brown eyed boy!
Michelle's neighbor, Chief Tony, welcomed us inside.
both boys love their Aunt Chelle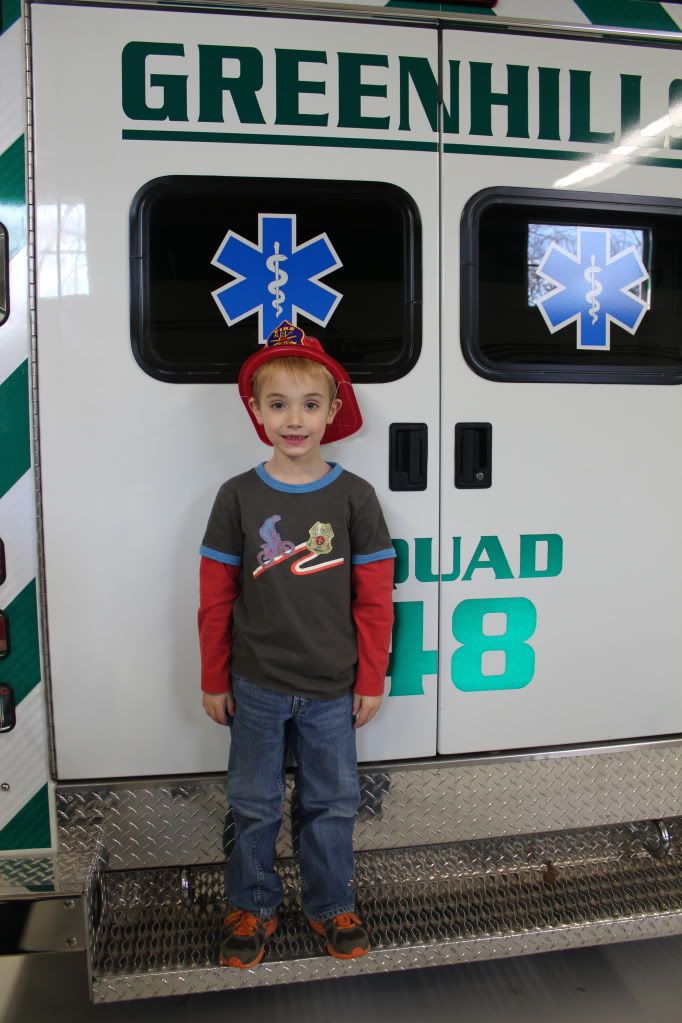 jaws of life!
Official Freddie Firefighter badge. And yes, Theo always wears a band-aid, boo boo or no boo boo.
We had a great, great time.
There was more playing back at the house (in Pencer's room of course)!
Theo was exhausted, as evidenced by him sucking his thumb for 5 continuous hours or so.
See? Coolest bed ever.
Sunday morning it was time to pack it up and head back home. We loved our weekend and spending time with family. Can't wait to see them again in a couple of weeks for Theo's birthday.
xo,
~C~