Hi Dexy Bear/Dextie Baby/Dexy booboo/Baby Dexter,
Oh. I guess maybe you don't want to be called those things anymore? Nah…you're still my baby and you will always be. First things first,  you still have MOST of your baby teeth – you did lose your bottom two front teeth in the fall but those top baby teeth are still hanging in there and I LOVE YOUR BABY TEETH smile. I know that's weird, but moms are allowed to be weird about their babies. Big boys.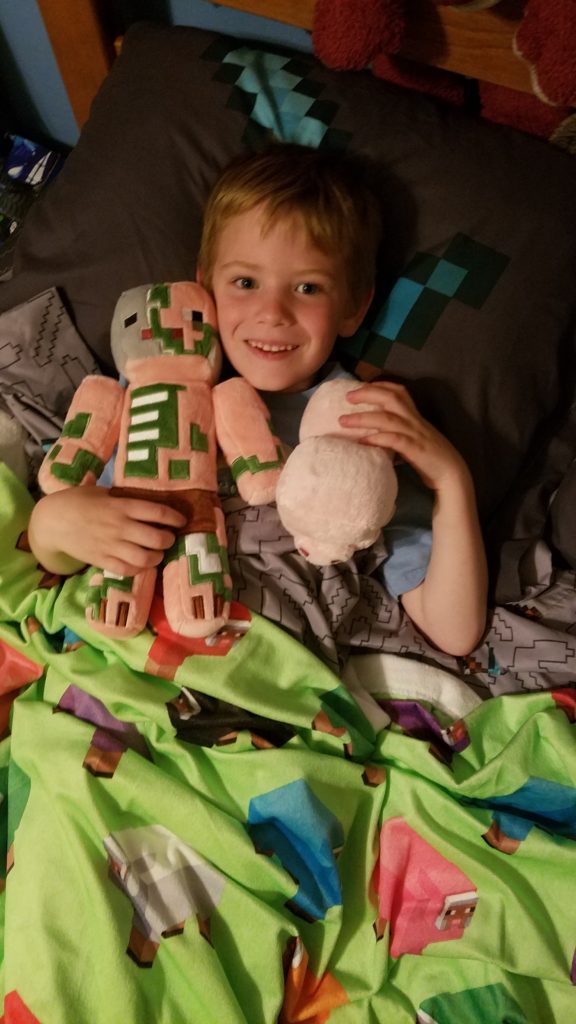 This past year, you've (almost) completed first grade and have had a lot of fun along the way. You reeeeally like talking to your friends, sometimes when you're not supposed to, but you're making wonderful grades and love learning and going to school. Second grade, here we come! You've gotten into Minecraft and Beyblades this year. We had a fun trip to Disney World in the fall and a beach vacation with Grammy last summer.
This summer we're looking forward to another beach vacation with family to celebrate Nana and Pop Pop's 50th wedding anniversary! Summer can't get here soon enough – you can't wait to spend a week with your cousin Spencer!
You've had a busy weekend of celebrating. Grammy came up from Tennessee to be here for your special day (which is also my special day – Mother's Day!). The last time your birthday was on Mother's Day was in 2012…when you turned ONE. Oh how quickly things have changed and how much you have grown!
Friday night we celebrated by having a party at You Are The Potter with your school buddies and family.
Saturday you went shopping with Grammy and picked out some cool new Lego sets. After you went to bed, mom and dad decorated the kitchen to surprise you and wrapped your presents…eager for you to wake up on Sunday morning – your 7th birthday!!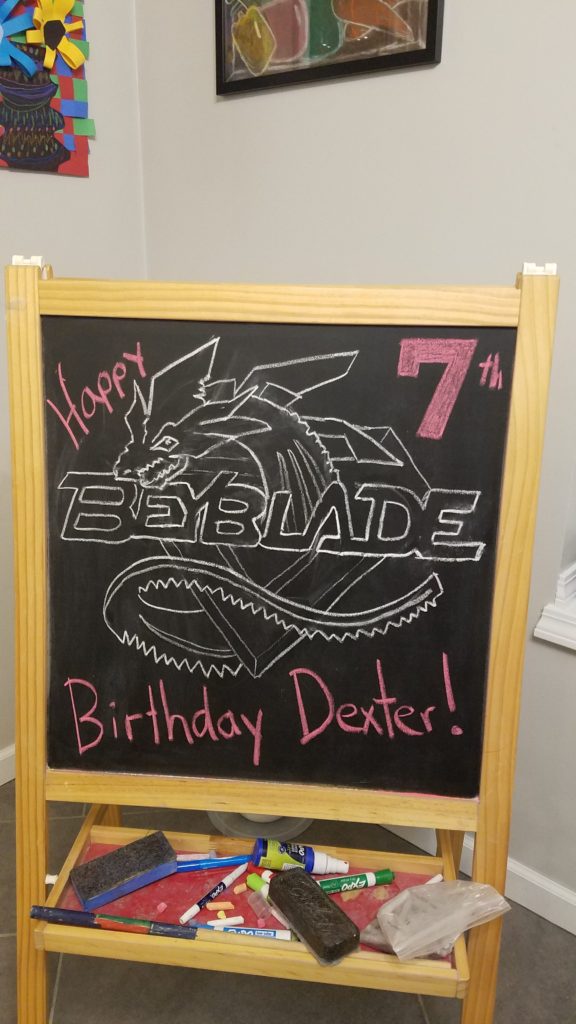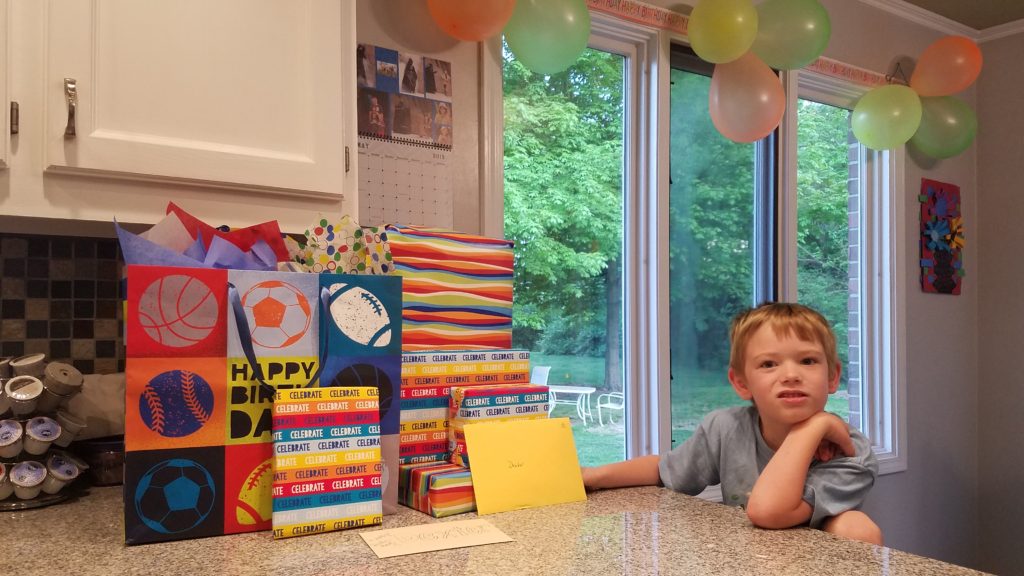 You opened your presents, Grammy made delicious french toast for breakfast, and then we had another BIG surprise for my little animal loving guy (YOU). Grammy treated us to a day at Zoo'Opolis!
I hope you remember this birthday as one of the best! You sure loved those animals and it was sad to leave when our time ran out. You're always easy to get a long with, a good friend with a big heart, a sweetie, a lover not a fighter, thoughtful thinker, a comedian, a fart face, a honey bun, and forever my baby! I love your big blue eyes, long eyelashes, tight hugs, loud laughs, big smiles, and loving words. Stay you, Dexter. It's the best way to be. <3
Love always,
Mommy