We've been home from our much anticipated cruise vacation for just over 2 weeks now and I'm still in a little bit of a euphoric/bittersweet fog thinking about it. I booked it with 410 days to go on our cruise countdown and much to my disbelief, it has already come and gone.
Hurricane Matthew was bearing down on the Atlantic coast of Florida Friday afternoon, October 7th. The day we were supposed to load up and drive down. We were frantically watching the weather channel all week leading up to the 7th as the storm slowly approached the US. By late Thursday night, it started to look as though the eye would not be making direct contact with the shore as the meteorologists, Florida residents, and many vacationers feared. Since there was still so much that was unknown on Thursday night, I cancelled our Cape Canaveral hotel for Saturday night and switched the reservation to a hotel more inland in Ocala, a couple hours from the coast.
Friday we decided not to leave until midnight since our destination was now 2 hours closer to home and since we figured many evacuees would be trying to get back into their homes on Saturday morning. I was so worried about driving all night. How tired would I get? Would the boys sleep? What if there was traffic or construction problems? I pictured the drive down there and back as being as monumental of an event as the cruise itself. The boys were GREAT in the car. They are wonderful road trippers. They really entertained themselves well with coloring, writing, drawing, and sticker books. They didn't complain a lot and for that, I am so thankful. This was our first really long road trip (16 hours total) so I worried about how we would all deal.
We checked into our hotel in Ocala around 230 or 3 then ate a late lunch/early dinner at a neat local place. We were all pretty exhausted and in bed by 8pm.
Somewhere between the Florida state line and Ocala, it occurred to me that we had to drive through Orlando Sunday morning to get to the port. That must have been around the same time that I found out that our cruise was scheduled to depart a couple hours later in order to allow for some extra travel time. Since we weren't short on time, I covertly had Ryan check online for breakfast reservations at Disney World. Being less than 24 hours before breakfast, I wasn't expecting much. I thought we might squeeze in at a lesser known resort and just enjoy the Disney ambiance. The beauty of checking reservations at the last minute is that people get there, change their minds, and rearrange their plans. Lo and behold, we were able to snag 10am reservations at one of the Character dining experiences that has been on my Disney bucket list for quite a while. This one is 1900 Park Fare, located inside of the Grand Floridian resort.
We got to meet Alice and the Mad Hatter, Pooh and Tigger, and Mary Poppins. That's a lot of bang for your buck and the breakfast was delicious. It was such a fun surprise for the boys. Leading up to the cruise, Dexter kept saying "I can't believe we're driving ALL the way to Disney!" We told him over and over and over and over that we were driving to the CRUISE, not to Disney. You can imagine how great he felt telling us "told ya so" when he started noticing the distinct Mickey road signs everywhere. We were all floating on that Disney cloud and it was kind of hard to leave, even if it was so that we could go on a fantastic vacation.
We took a few minutes to walk around the resort. We'd never stepped foot on the Grand Floridian property before so I wanted to check it out a little bit. Honestly, I was curious to see the changes they'd made since little Lane Graves died there in June. I know this is weird, but I wanted to stand there where it happened and try to put myself in his parents' place. I tried to imagine feeling what they felt, the tension and raw emotion in the air there that night as they waited and in the days following the tragedy. I closed my eyes and felt the same sun on my back. I took my flip flops off and felt the same sand under my feet. I couldn't do it. I could not even begin to fathom losing a child, so tragically, and during what was supposed to be such a happy time. My heart hurt for them. It still does. Can you imagine leaving vacation with one less family member?
After I had taken a few moments honoring Lane and his family, we moved on and headed over to Cape Canaveral. One good thing about the Hurricane passing through there was that all tolls were suspended. Since I'm not used to tolls, they stress me out and it was nice to skip that. We parked, took our shuttle to the Royal Caribbean terminal, and got checked in without a hitch. The entire process was quick, painless, and seamless. We were on the boat by 1:30 and our luggage showed up to our room a couple of hours later. We were excited to eat at the Windjammer for lunch and check out the ship.
We swam and goofed off until it was time to do the safety briefing. As we were hanging out on the deck, we watched a Disney cruise ship and a Carnival cruise ship head out. As it turns out, we knew people on both of those ships. That was a neat feeling. Royal Caribbean notified us that we would be leaving port at 9pm but everyone must have made it on early because we pulled away around 6 or 630 – right at sunset. It was a beautiful and exciting start to our cruise!
The boys went to a mini-session at Adventure Ocean (the kids' program) to get a feel for it. Theo was nervous but ended up doing fine and they both had a great time. We tried to go to a show at 10pm and everyone was falling asleep so we headed back to our tiny little cabin and called it a day. The sea was REALLY rough that night as the hurricane winds were still moving out and we were sailing at top speed. I assume anyone who suffered from motion sickness probably would have had a bad night. Theo and Ryan both complained a little but no one got sick.
Pics! Day one – Saturday October 8th.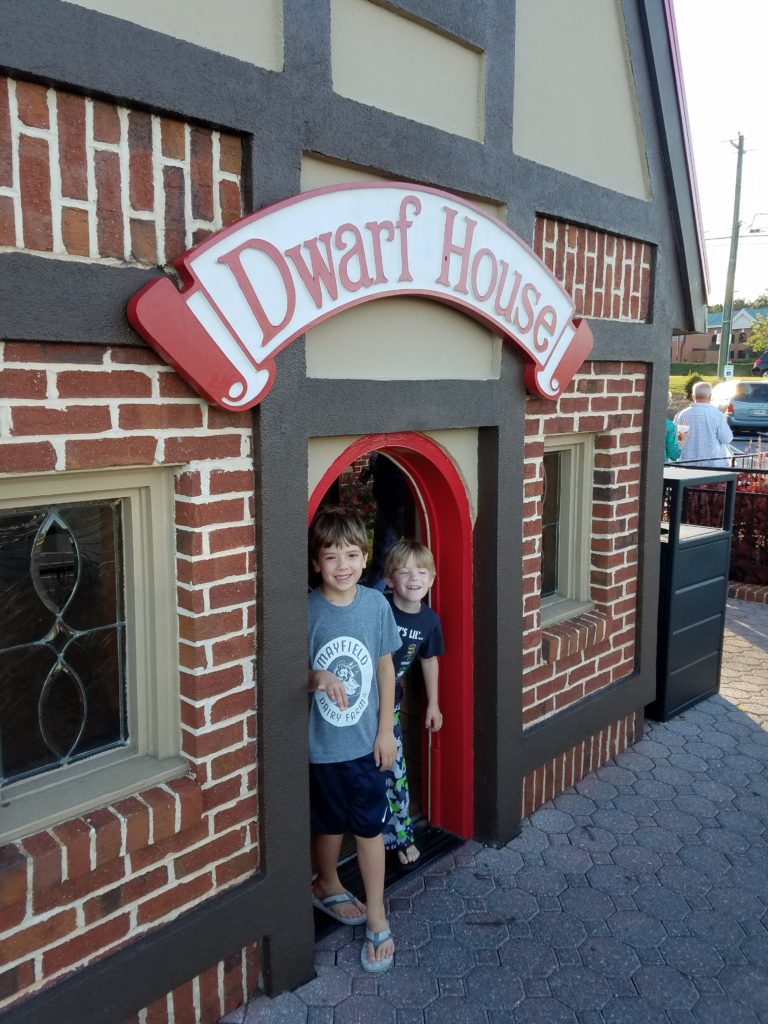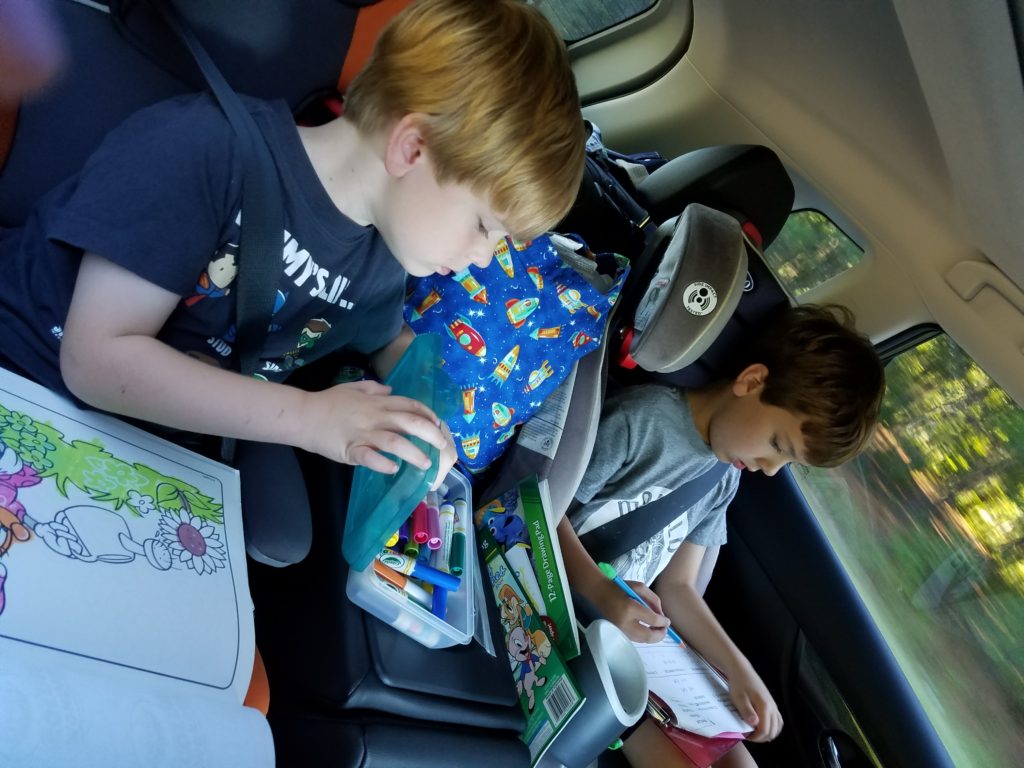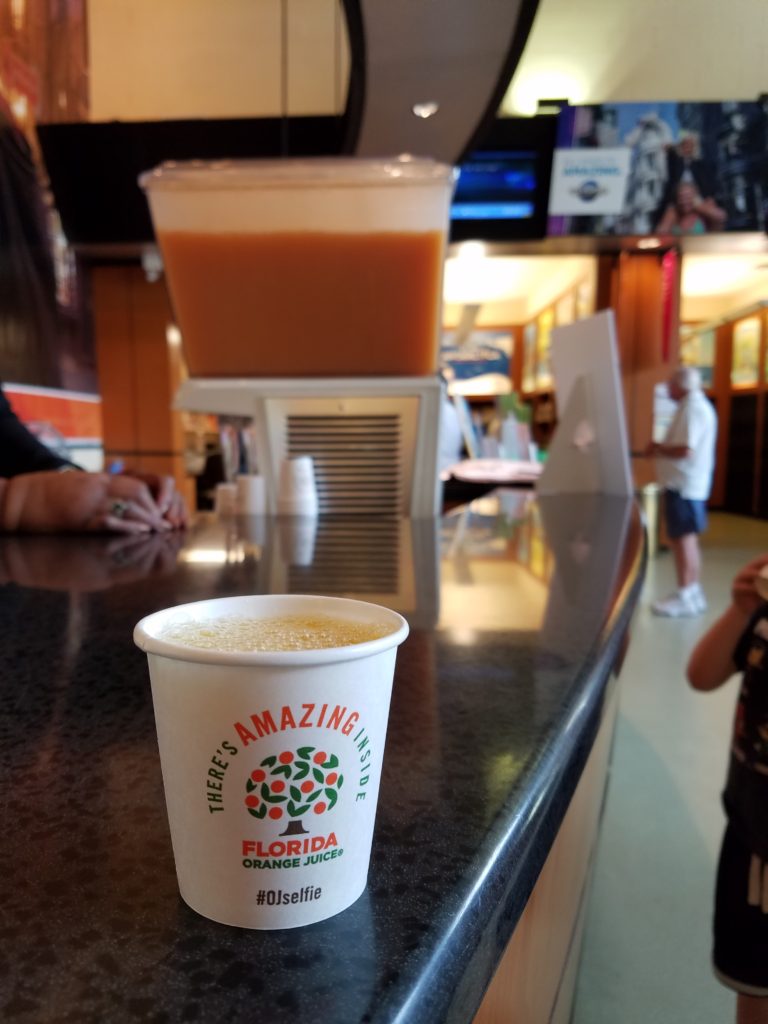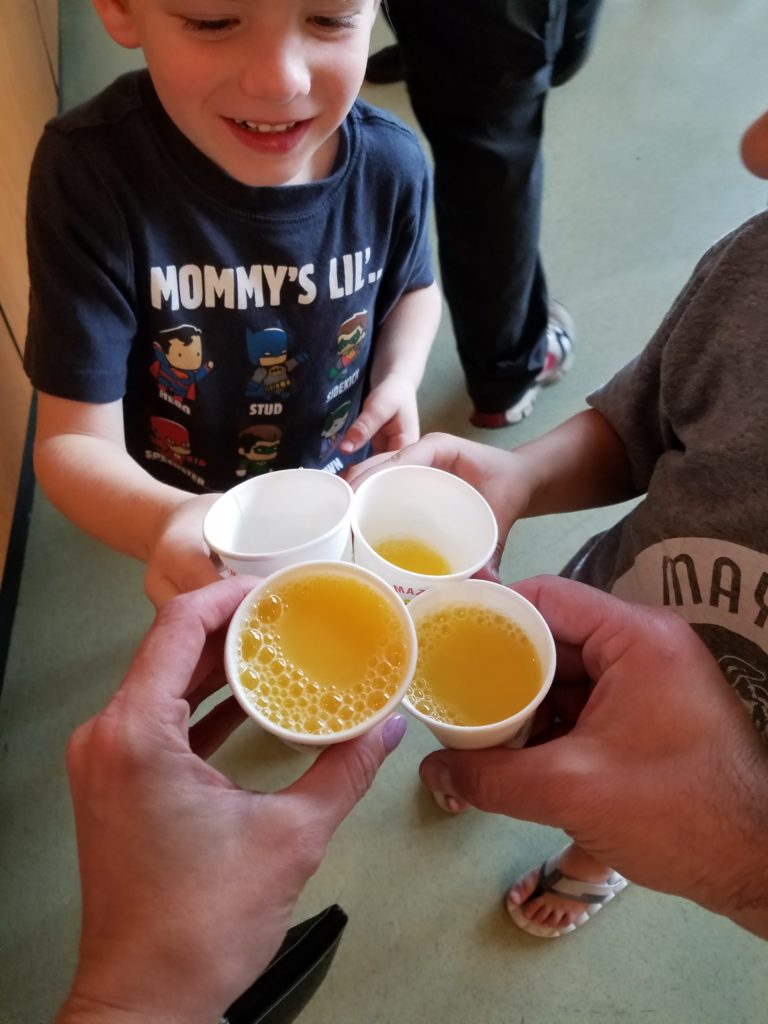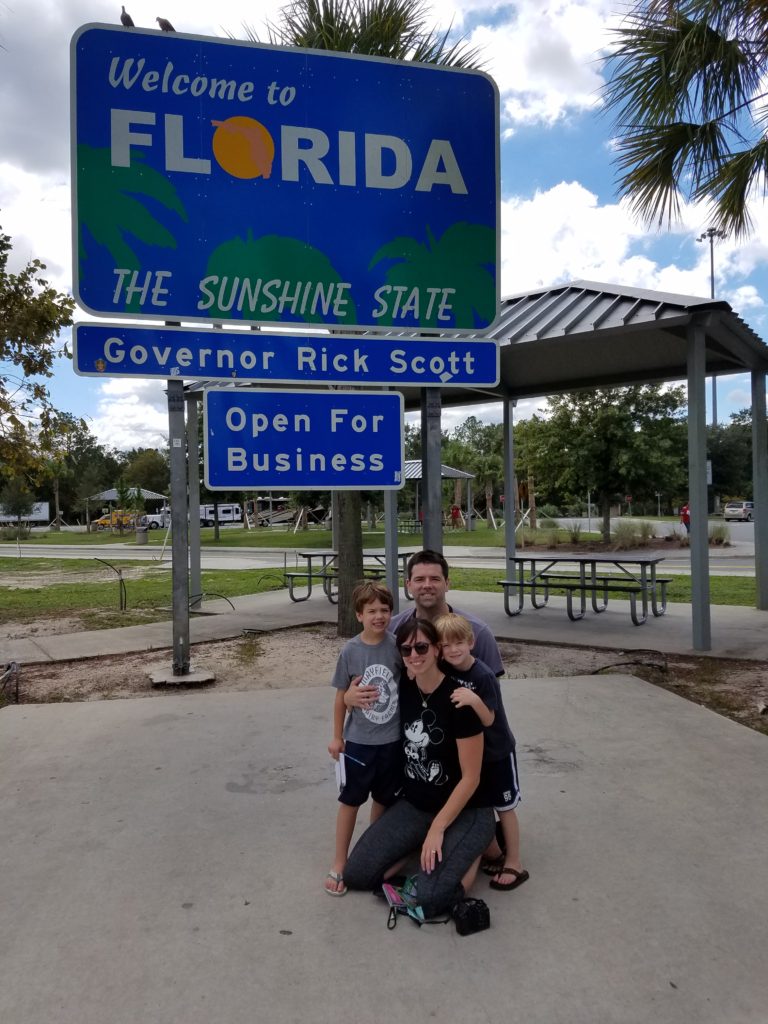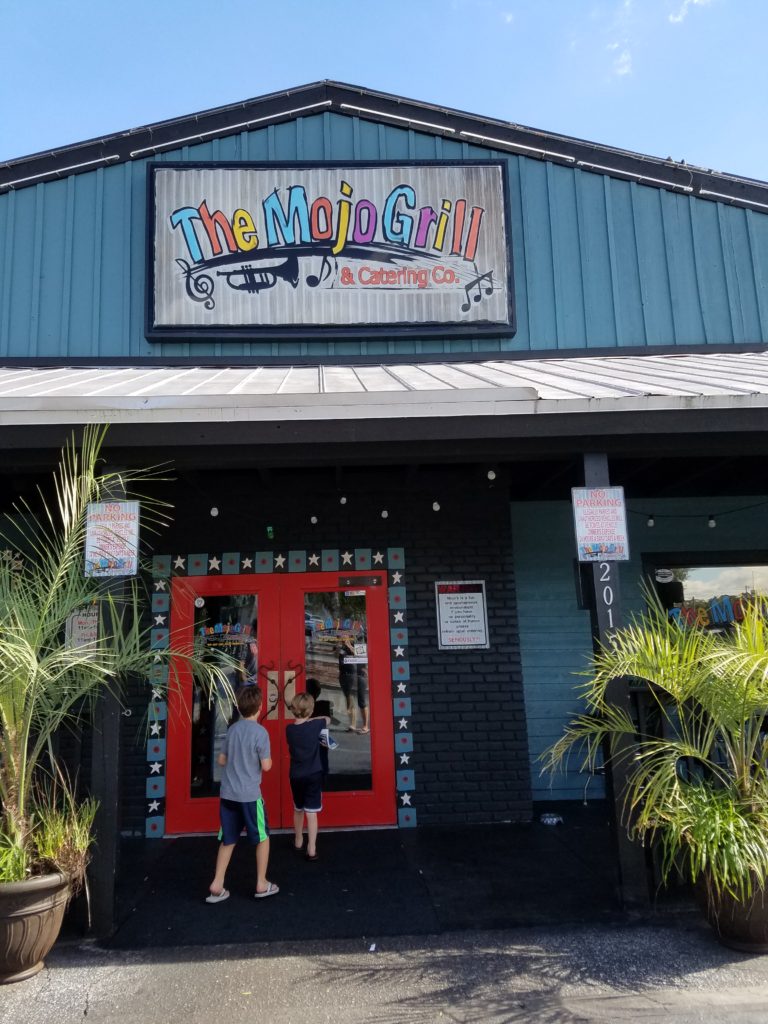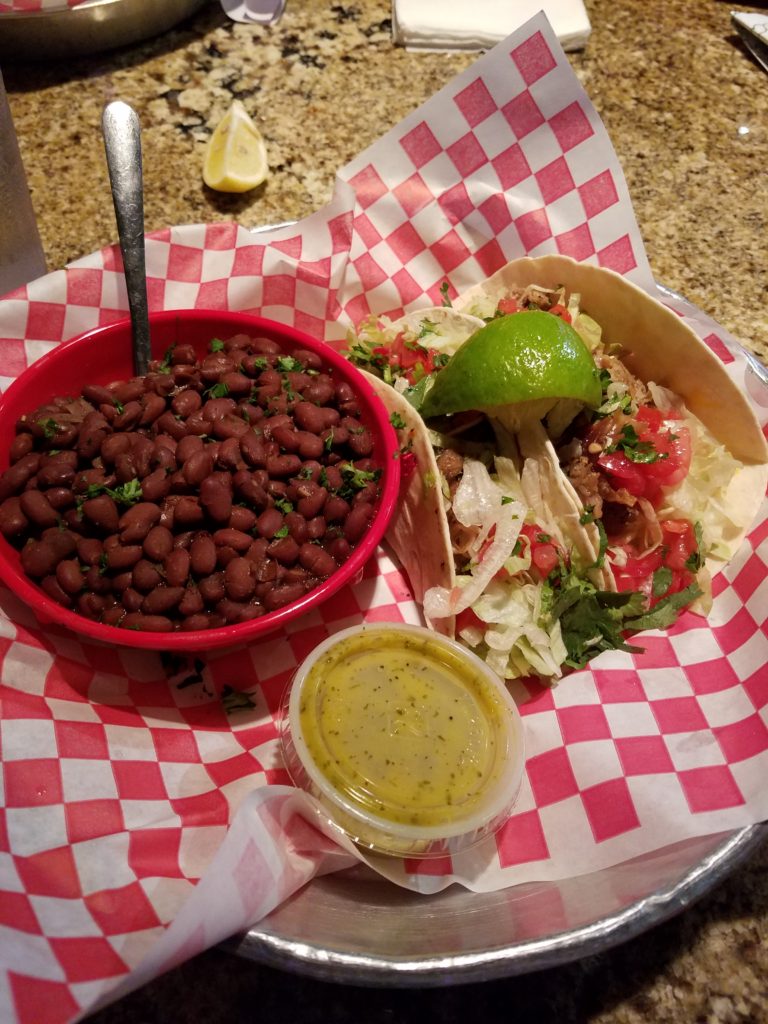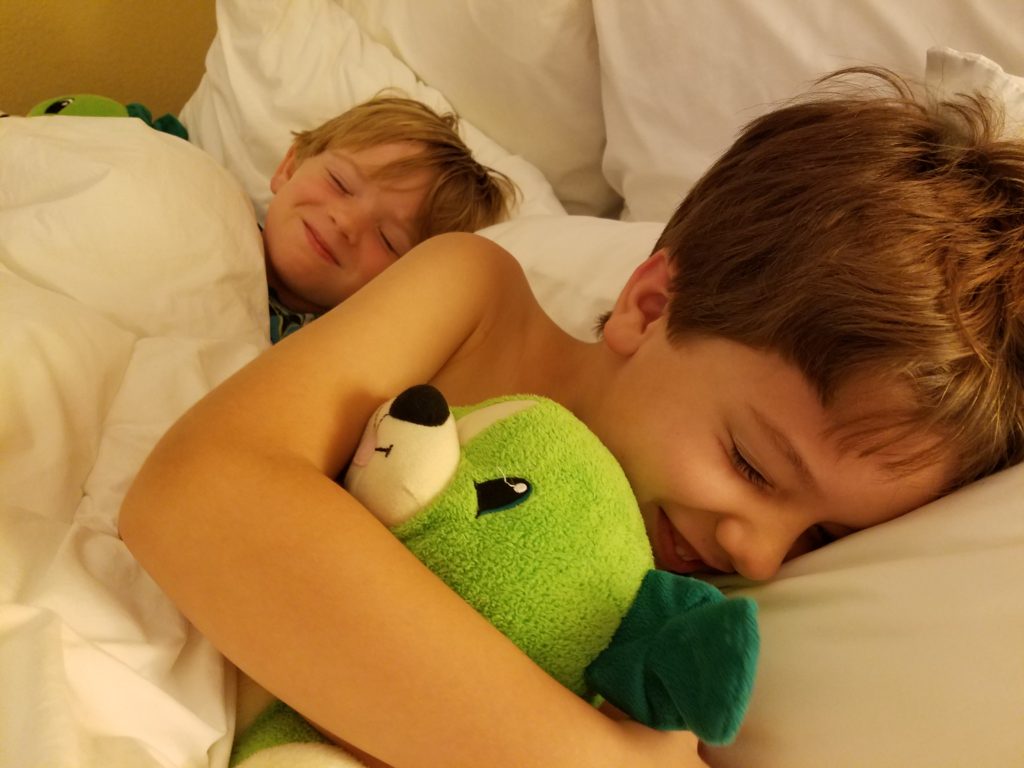 Day 2 – Sunday, October 9th. Embarkation Day!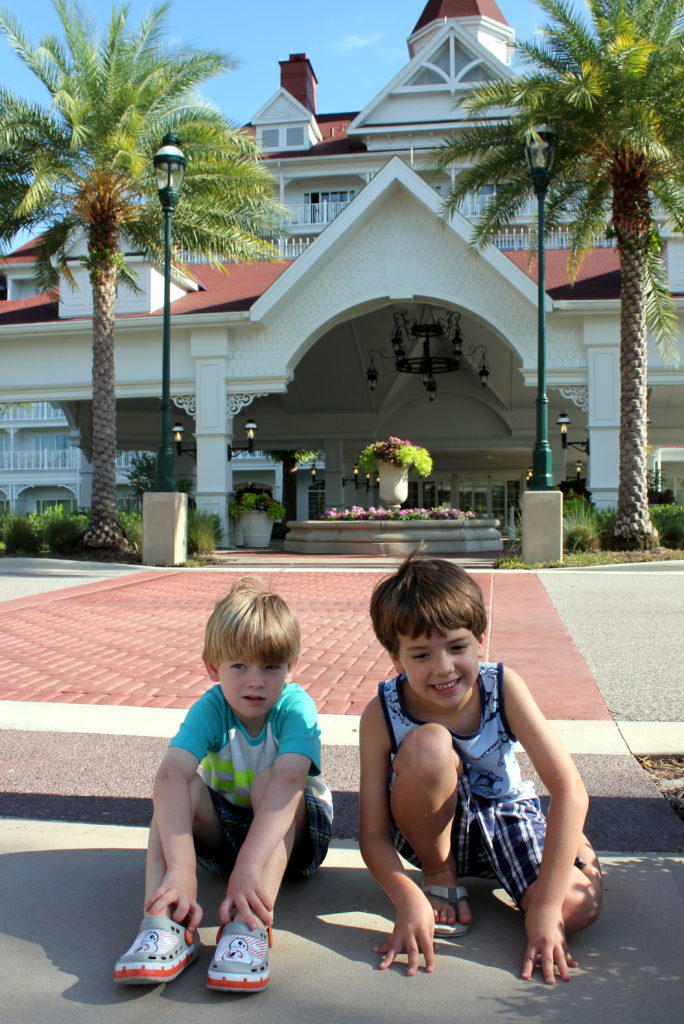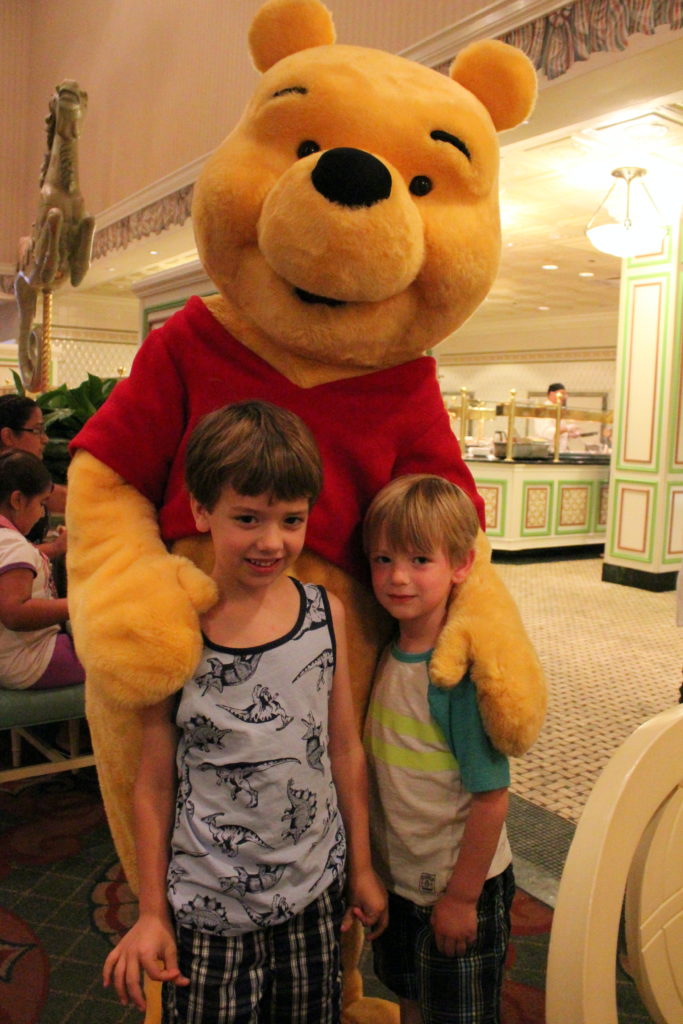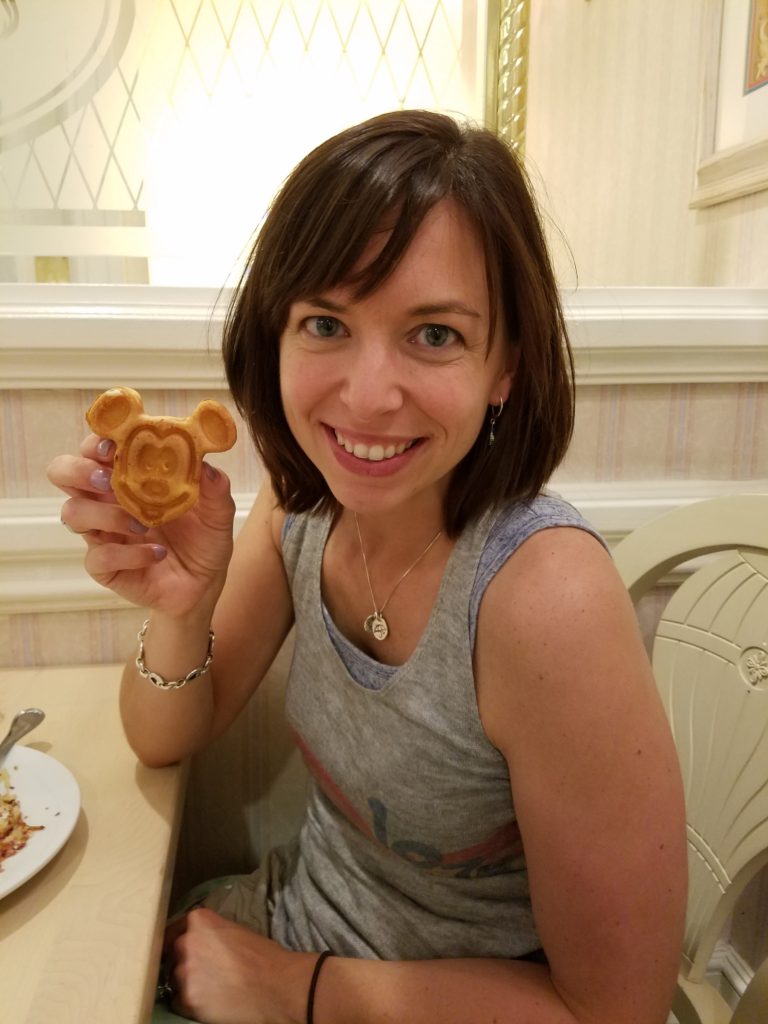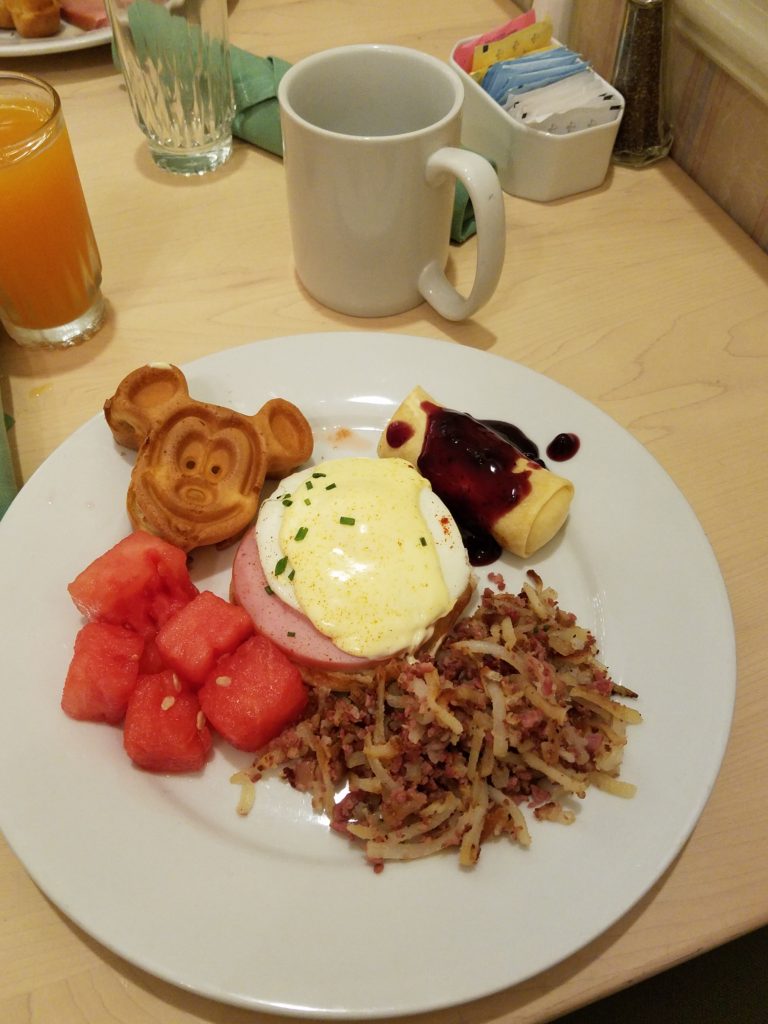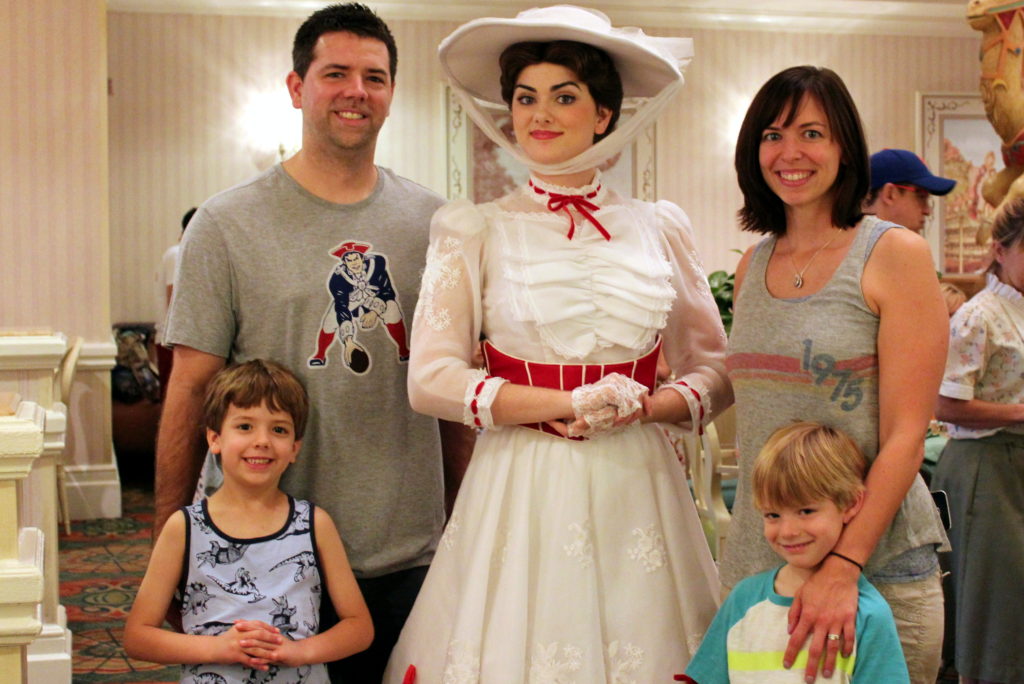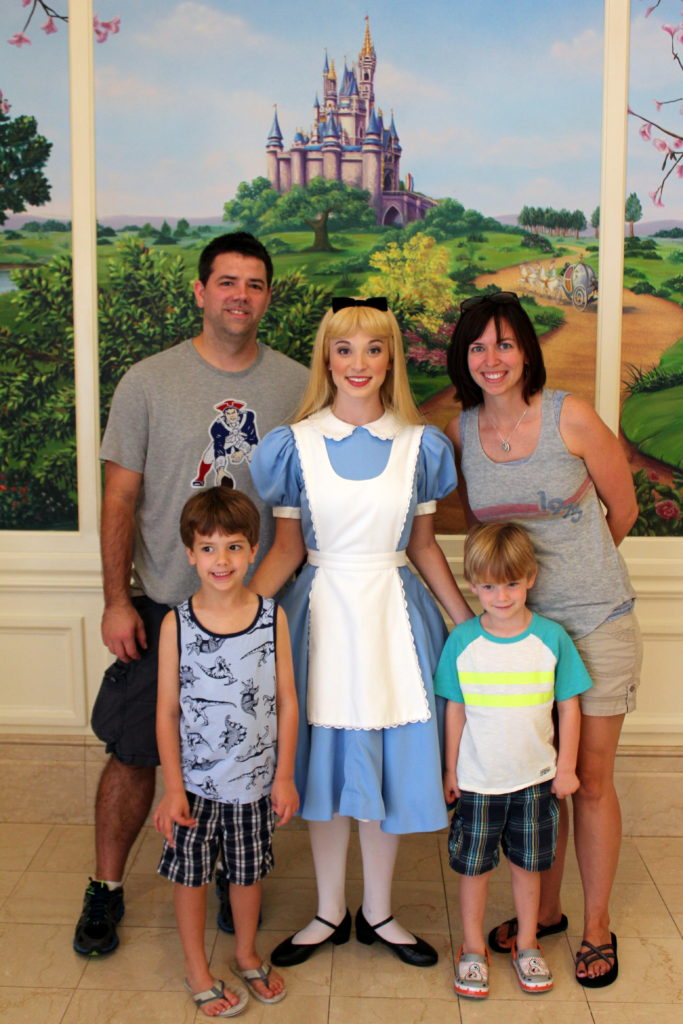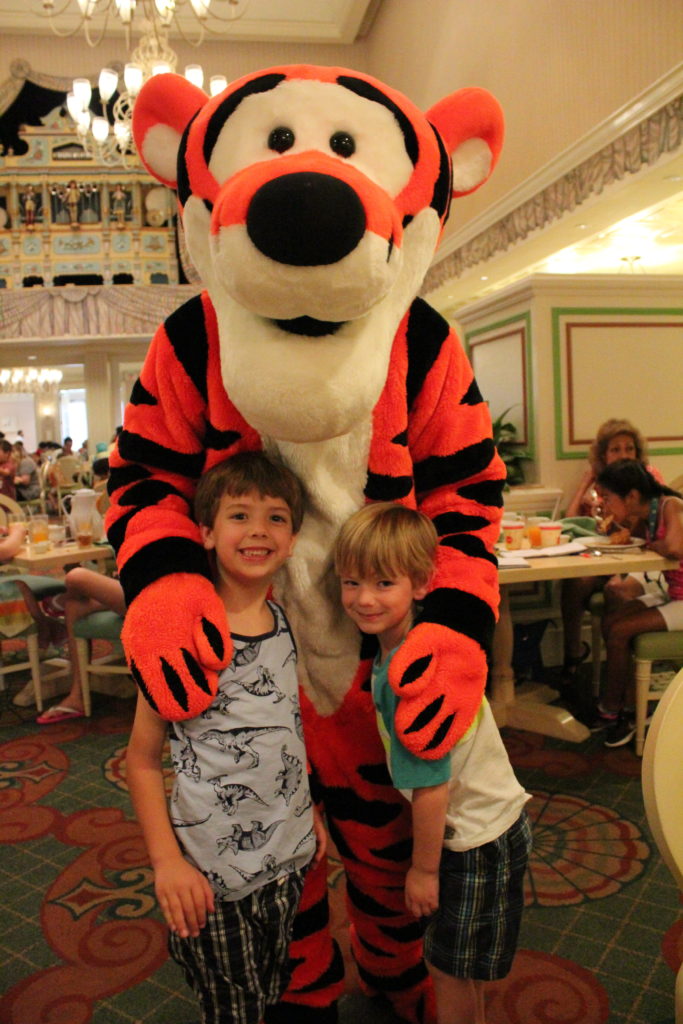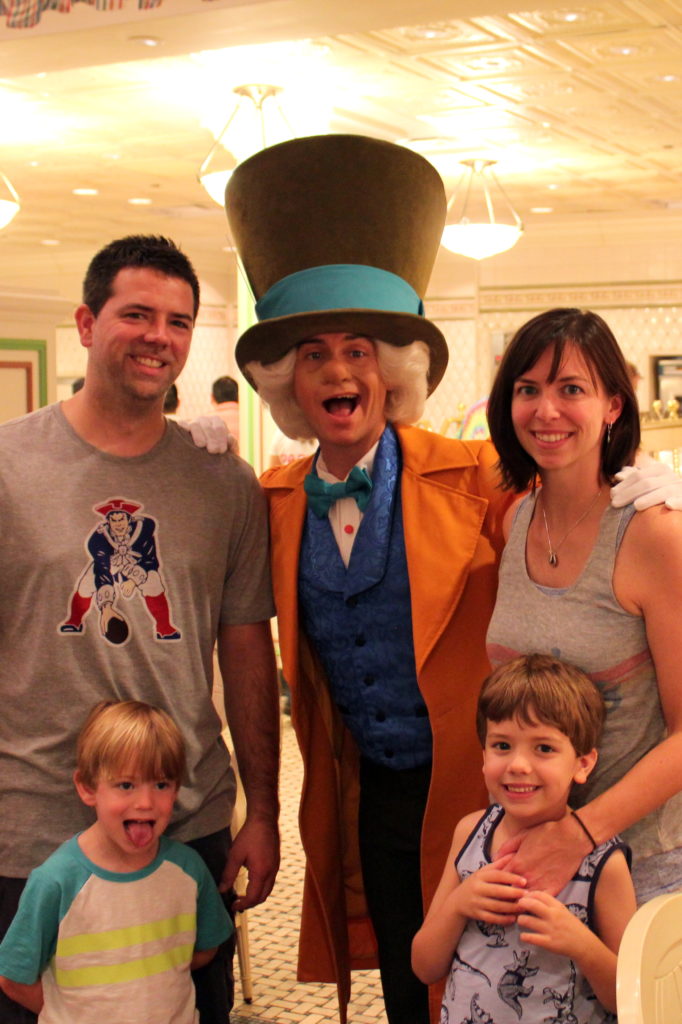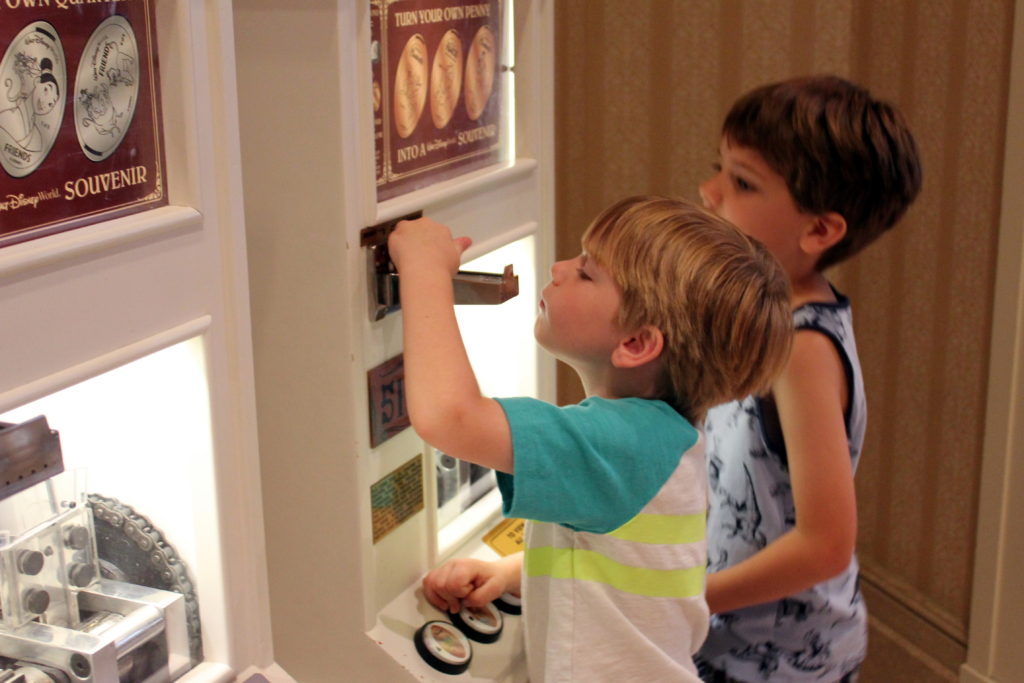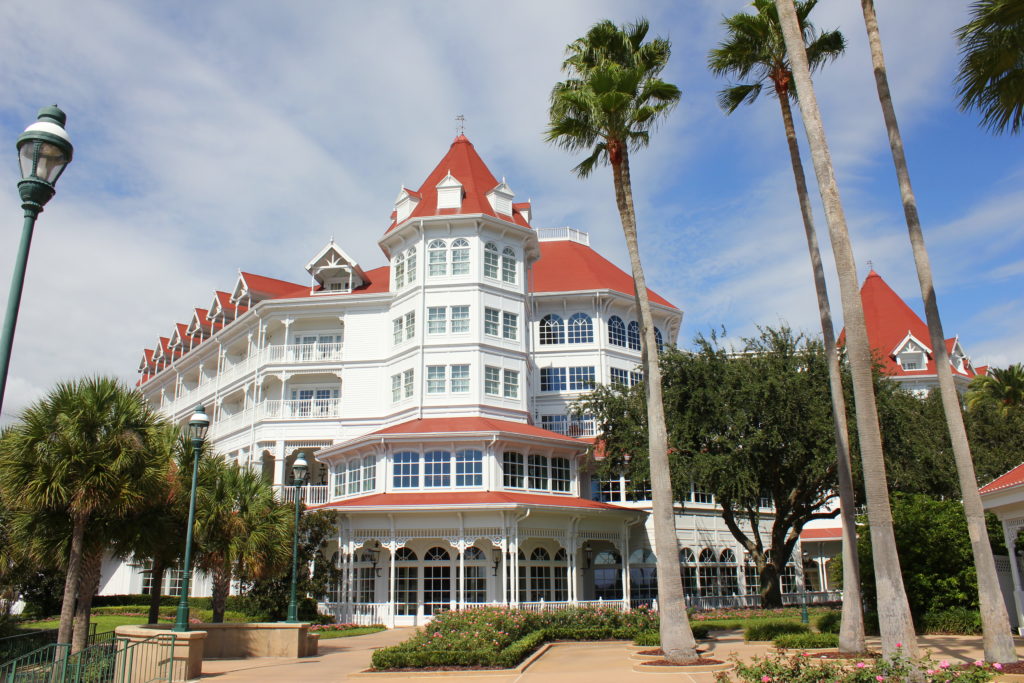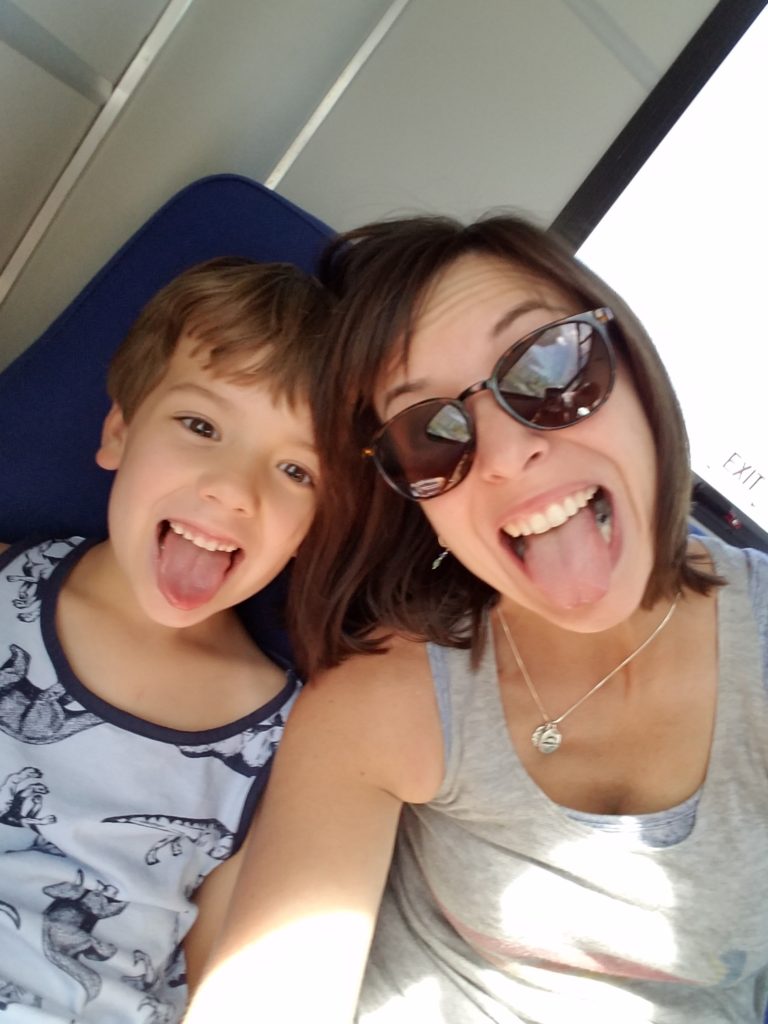 Being silly on the shuttle from port parking to the cruise terminal.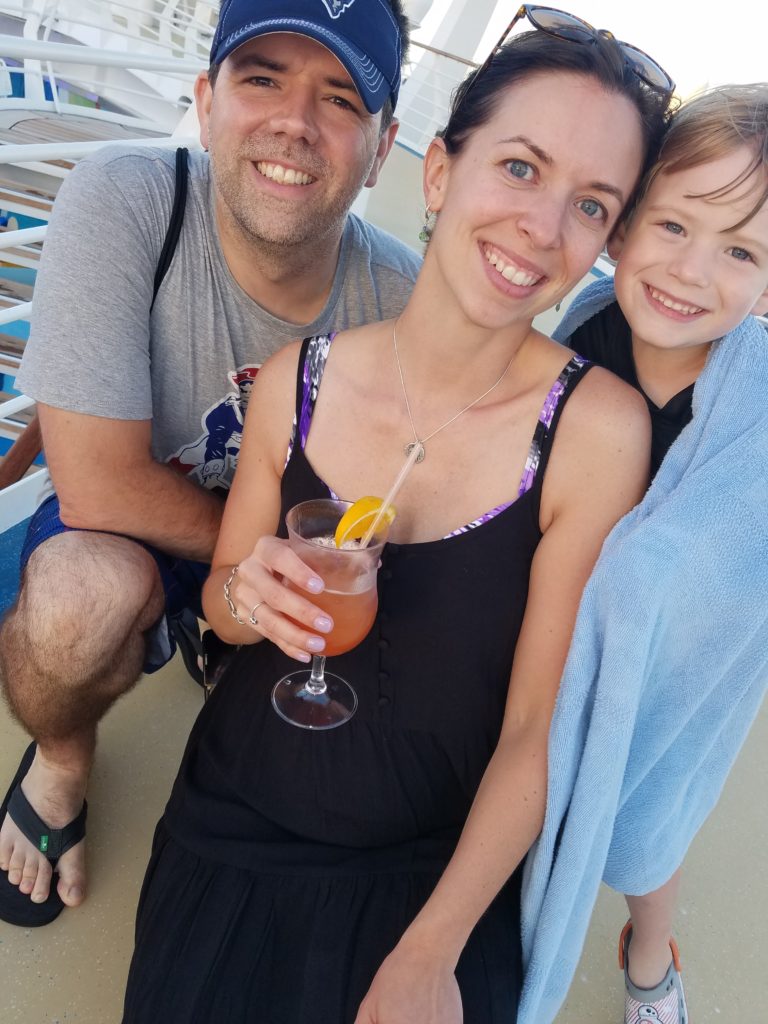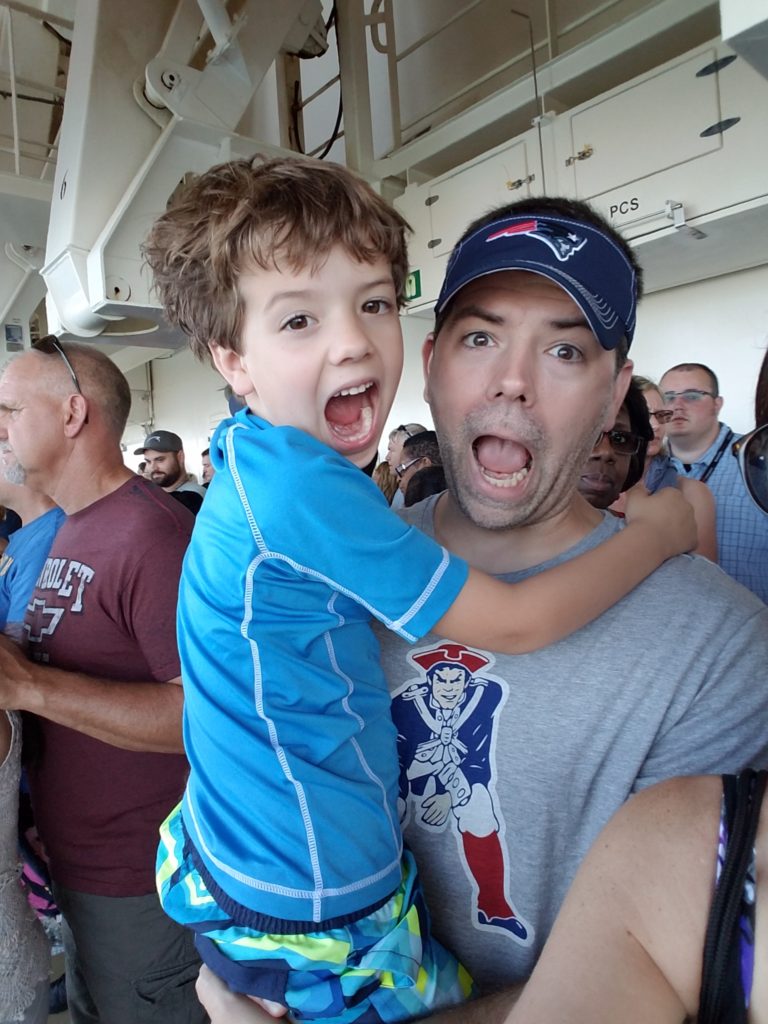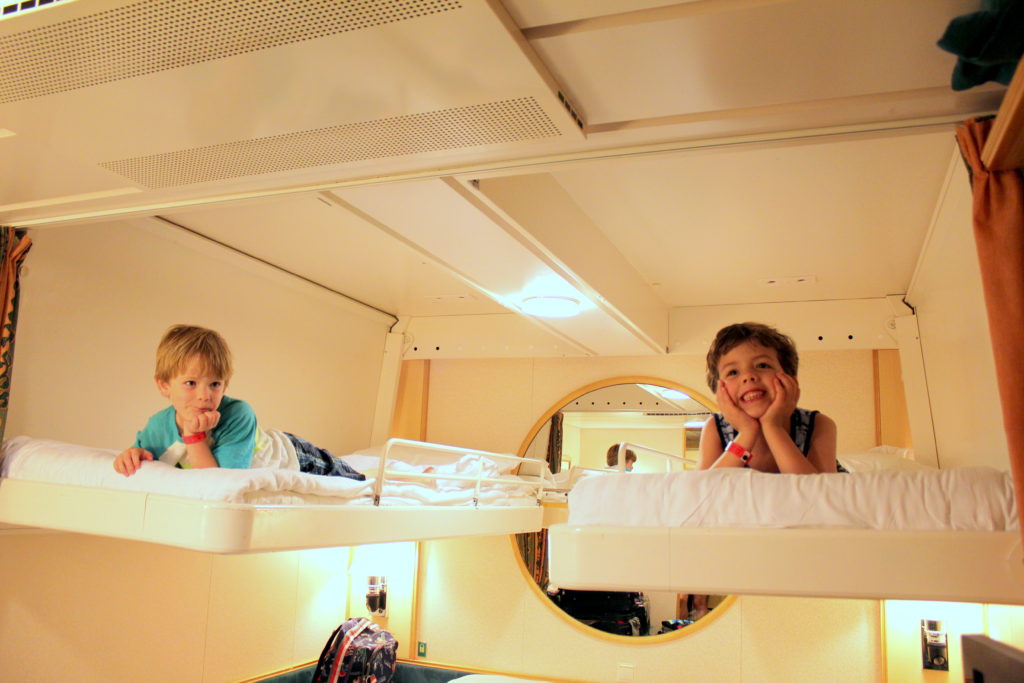 Oh, all the reminiscing makes me want to go back already! Why didn't we play the win-a-free-cruise round of Bingo?
xo,
~C~