ICYMI:
Click HERE to see the photos we shared on Instagram from our trip. 
Click Here if you missed Day 1.
Click Here if you missed Day 2.
Sunday, May 10th 2015. Mother's Day! On Mother's Day this year, we decided to take a break from the parks. It was a much needed day of rest and relaxation after hitting the parks 4 days back to back. We spent the morning and early afternoon checking out the resort arcade, swimming, and doing laundry.
We had some lunch at the resort and then walked over to the other side of the resort to check out a different pool.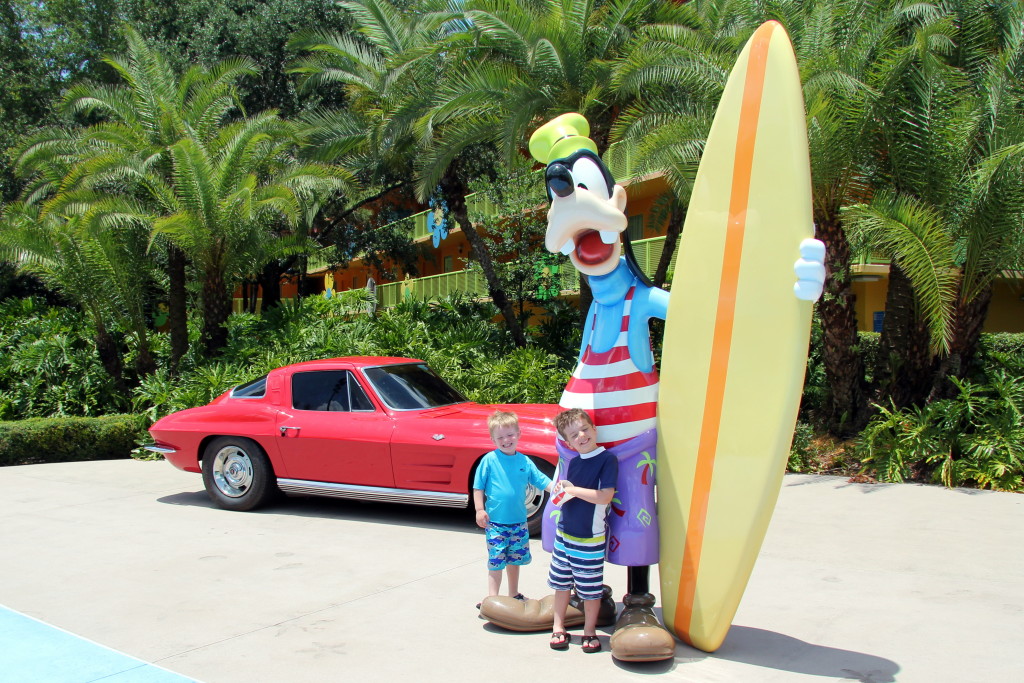 Around dinner time we headed over to Downtown Disney – the boys had been waiting for this day! We promised we'd buy them a souvenir and they didn't let us forget about it. The first place on their list to visit was…you guessed it – the Lego Store. We went there first so they could stop obsessing about it. We let them look around but didn't let them buy anything until we checked out all the other stores. They still went back to their beloved Legos (lame since we can buy them at home) but they were amazingly well behaved and so patient as Ryan and I meandered through all the stores quite leisurely. Ryan and I treated ourselves to some souvies as well. We all enjoyed our dinner at Earl of Sandwich and then finished off our evening by going back to the Lego Store with two very excited guys.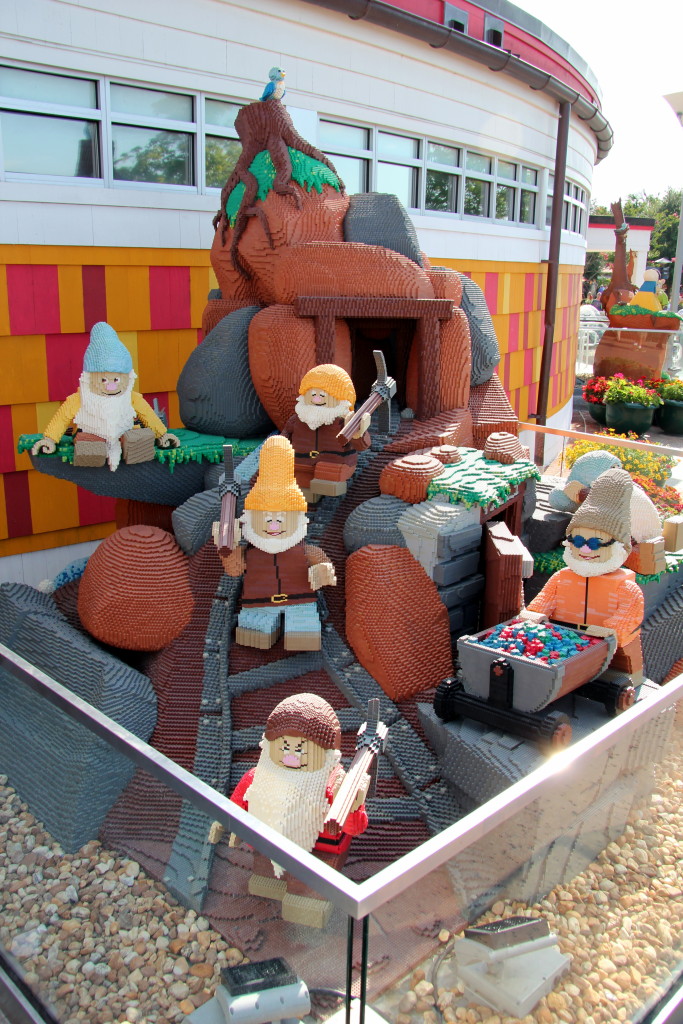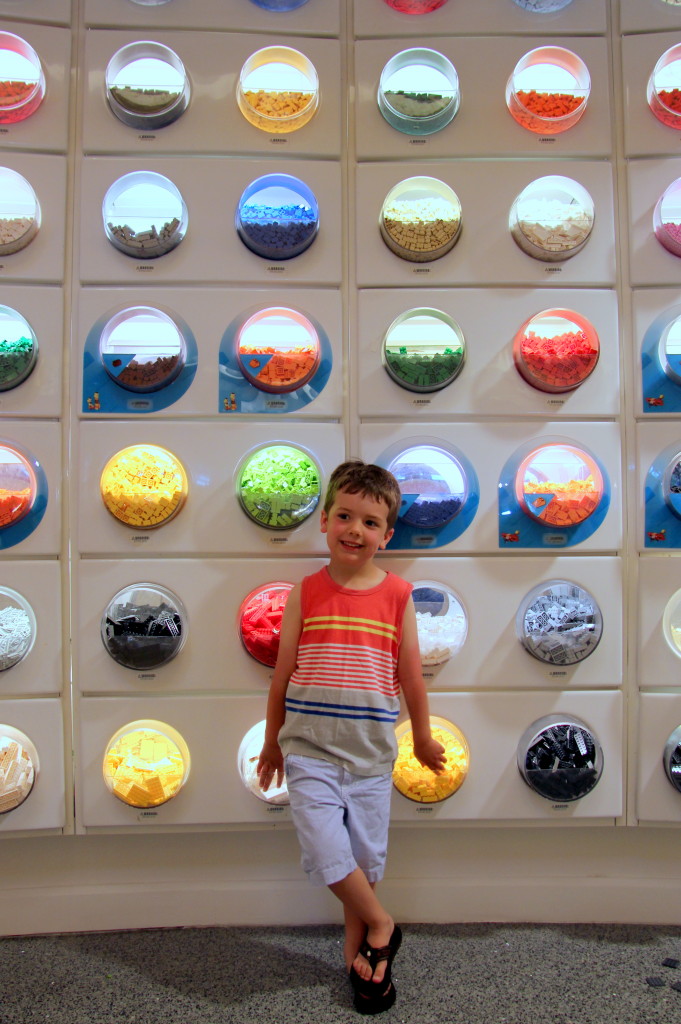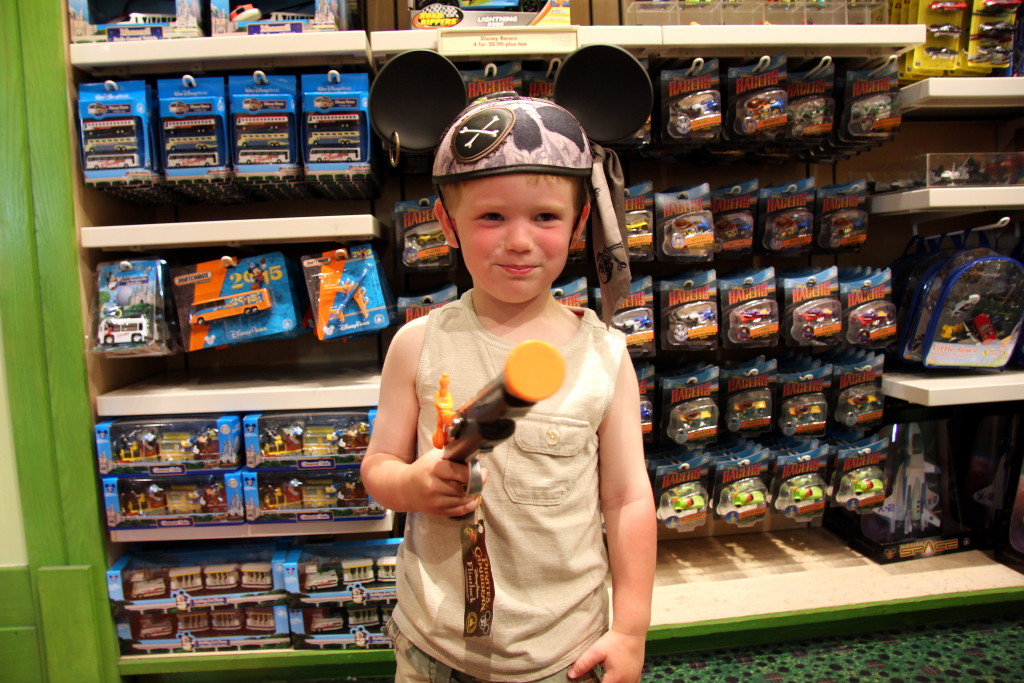 When I saw this Mr. Potato Head, I instantly remembered the picture of the boys and I standing in the same spot less than 2 years earlier so we did our best to recreate it on the fly. Gah, they've grown so much! And whoa, I didn't realize how much darker and longer my hair has gotten.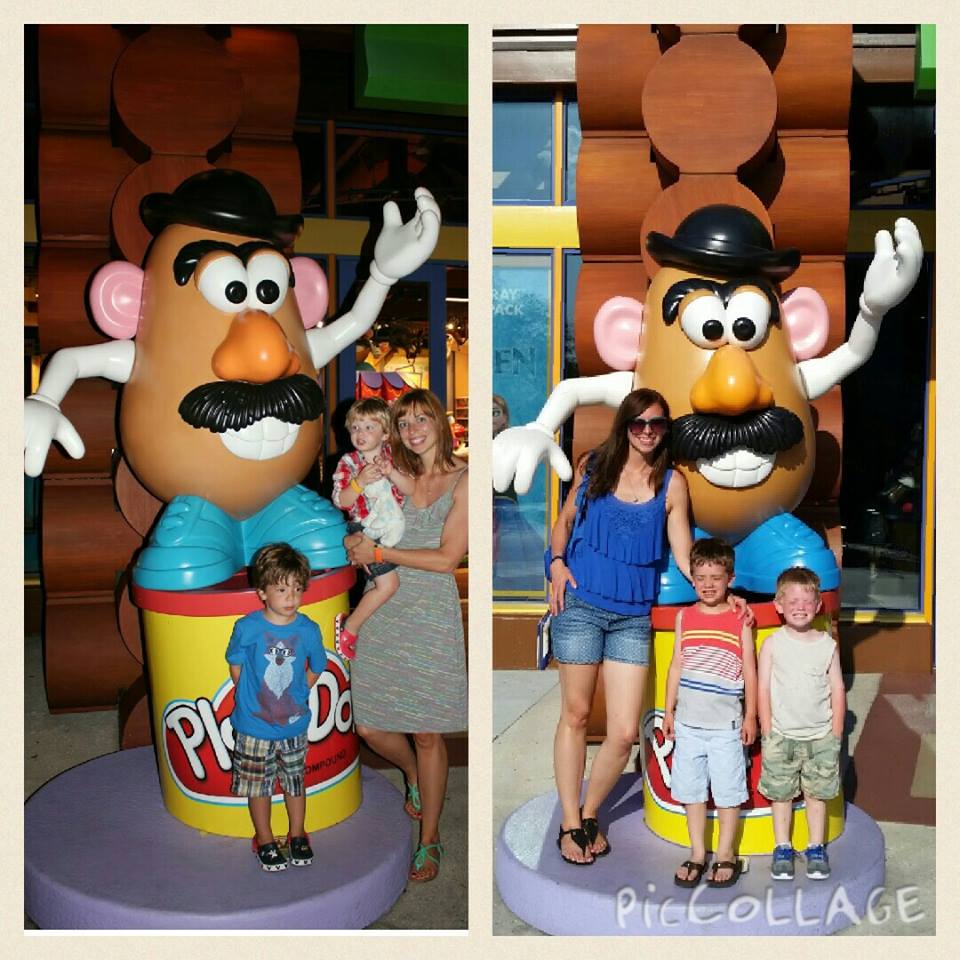 Happy with their purchases (Dexter's is 3x bigger than Theo's because it was his birthday present from us).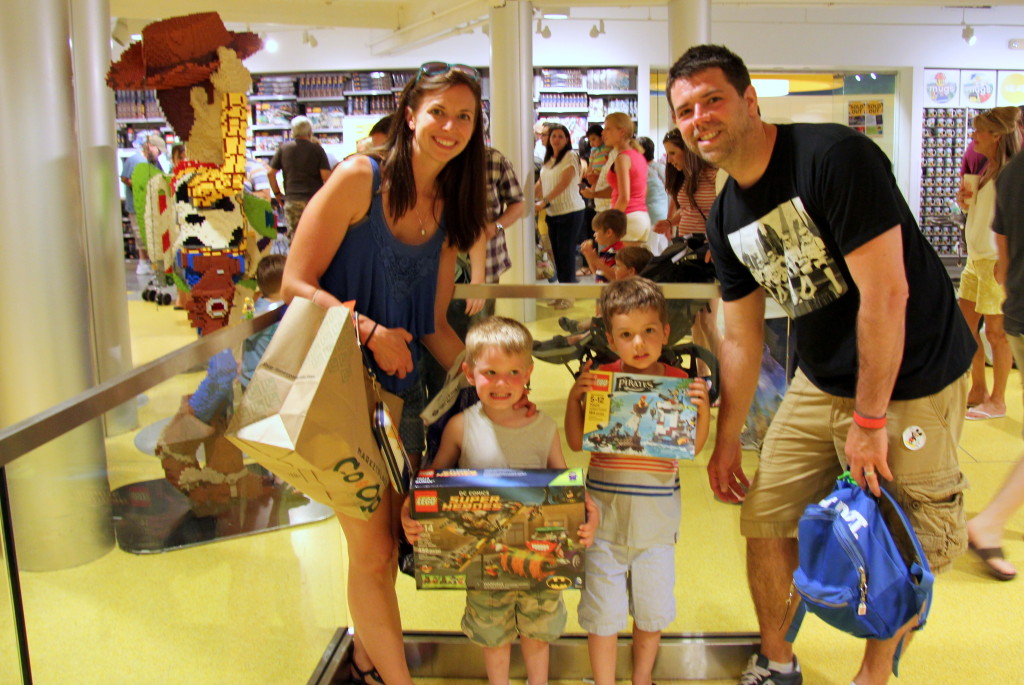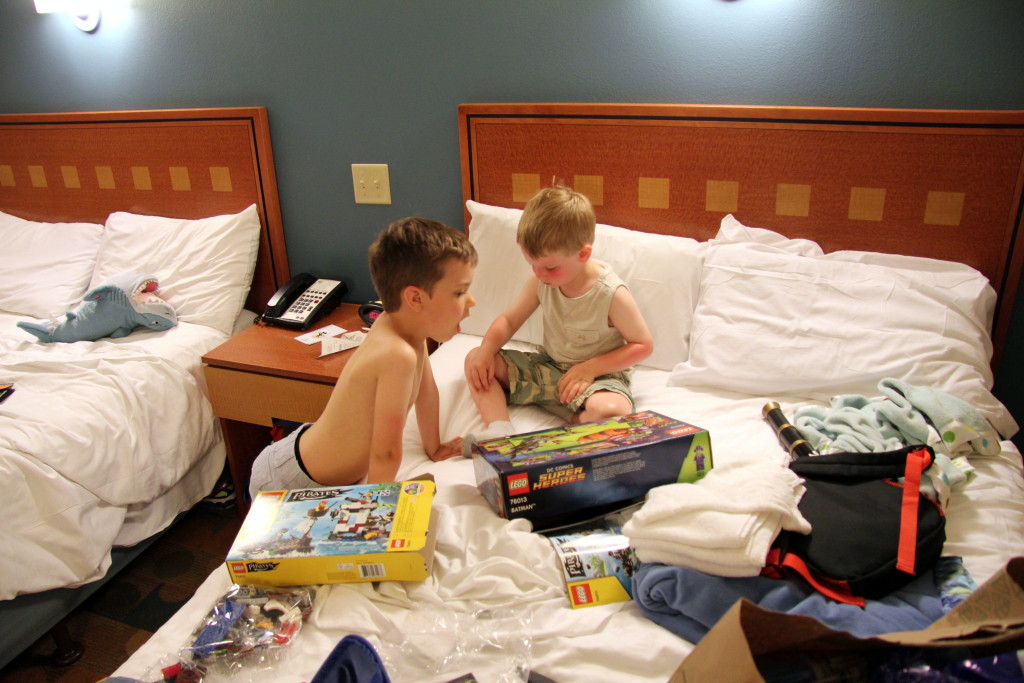 Day 6:
Monday, May 11th. Originally I thought we'd take 2 days off back to back on Sunday and Monday. As I woke up and started looking at the weather forecast and crowd predictions, I suggested we go ahead and visit Hollywood Studios that day. 30 minutes later, we were out the door and ready to enjoy another action-packed day.
The boys were decked out in their Big Hero 6 t-shirts, eagerly anticipating a character greeting with Hiro and Baymax.
These 2 little kids rode the Hollywood Tower of Terror! They were scared, but they liked it a bit. They ended up riding it twice but then decided that was enough …like, forever. ha! They will ride it next time. They may not know it yet, but they will ride it again.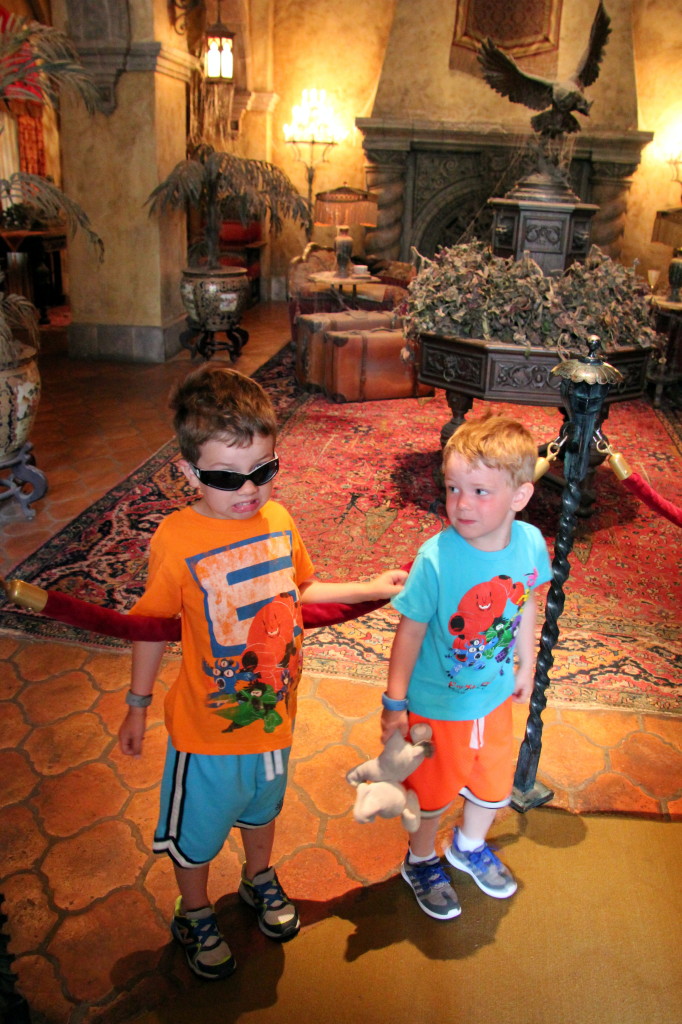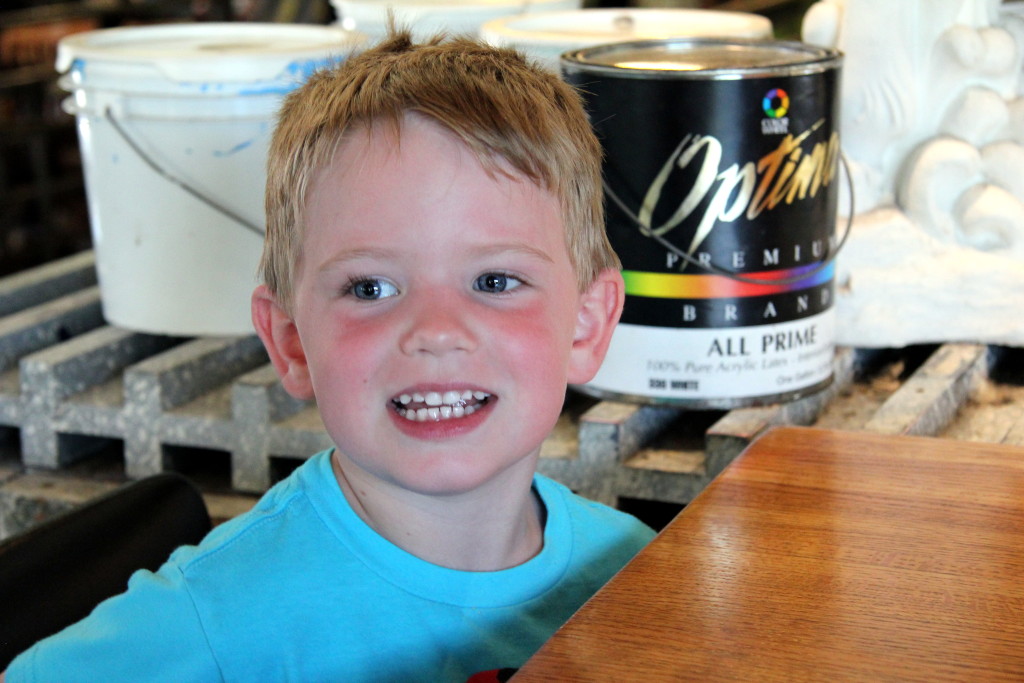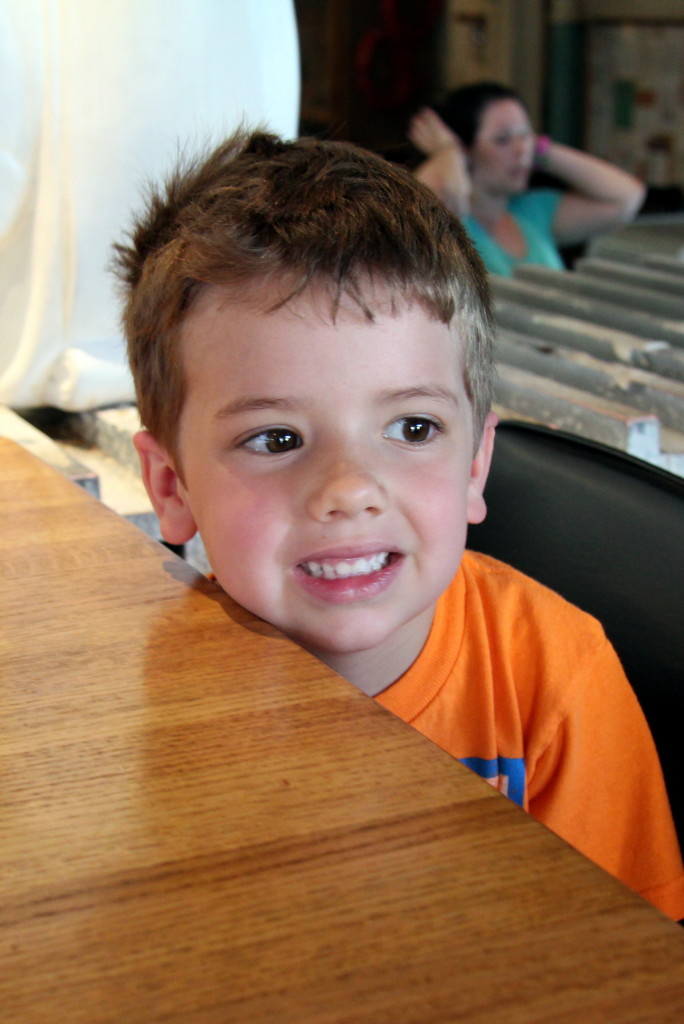 Why did I tear up during the Frozen Sing-a-long? I have no idea. Totally unexpected. I was just overwhelmed with this feeling of gratitude. I was thankful to be there, in that moment, with my family. Hollywood Studios always makes me feel so sentimental, since that's where I worked when I did the Disney College Program in 1999.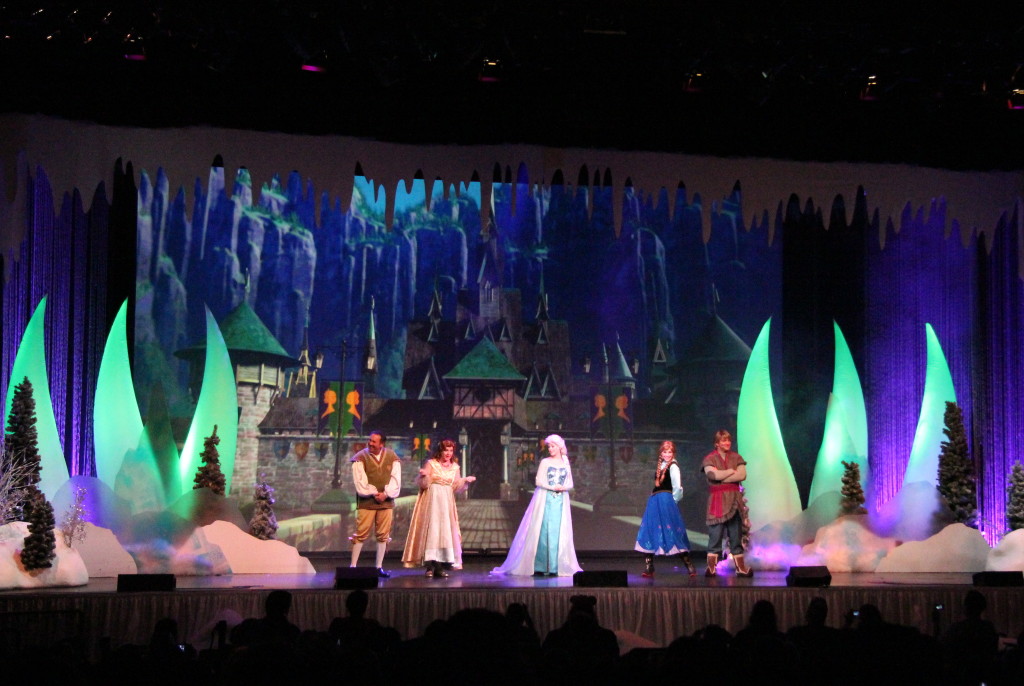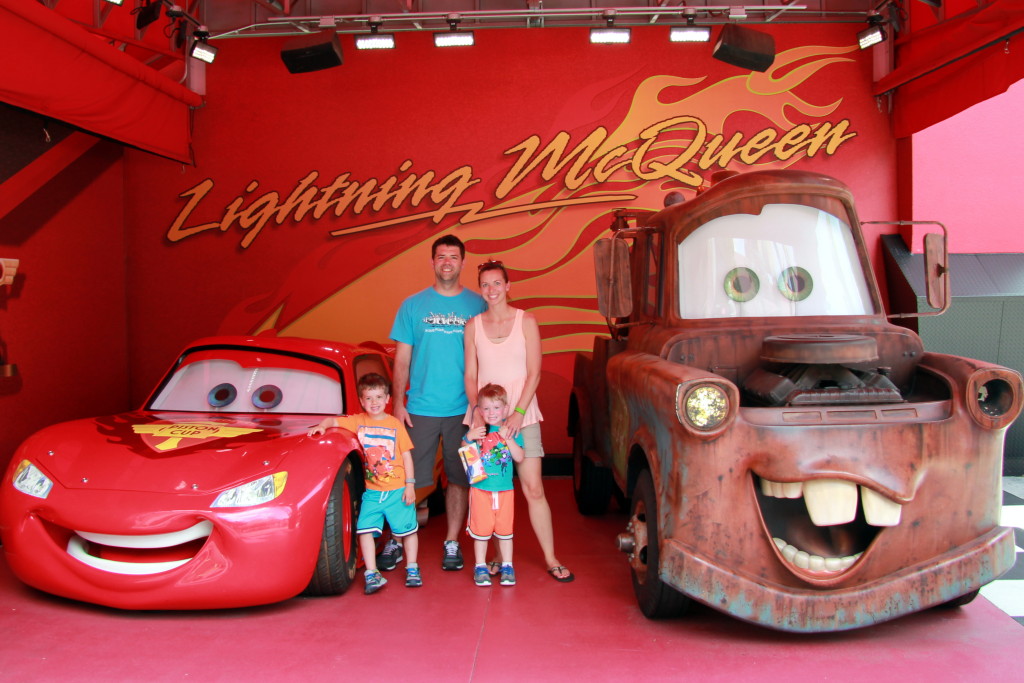 Hollywood Studios was no different in that the boys' favorite spot was the Honey I Shrunk the Kids playground. They loved the larger than life plants and bugs. It was super humid this day and we found that the playground had some water features that we all took advantage of for cooling down.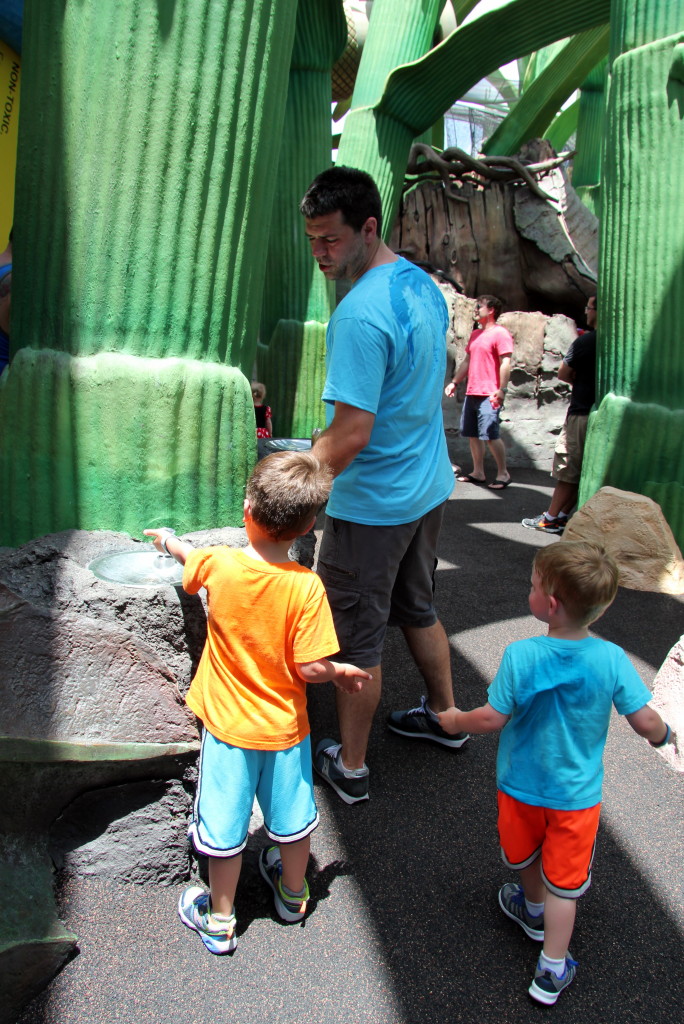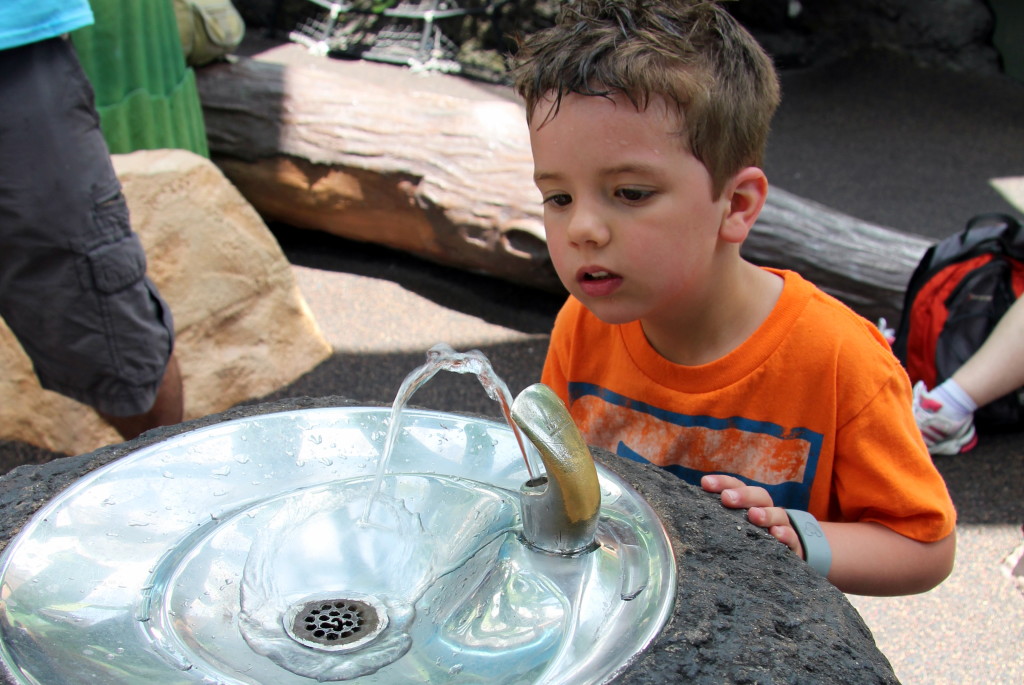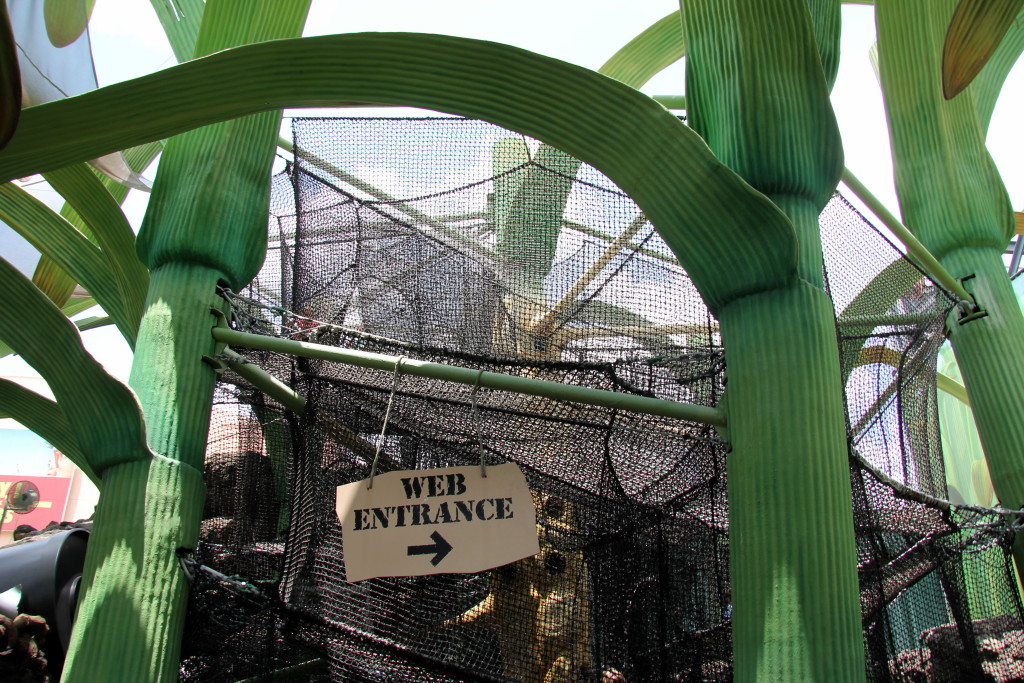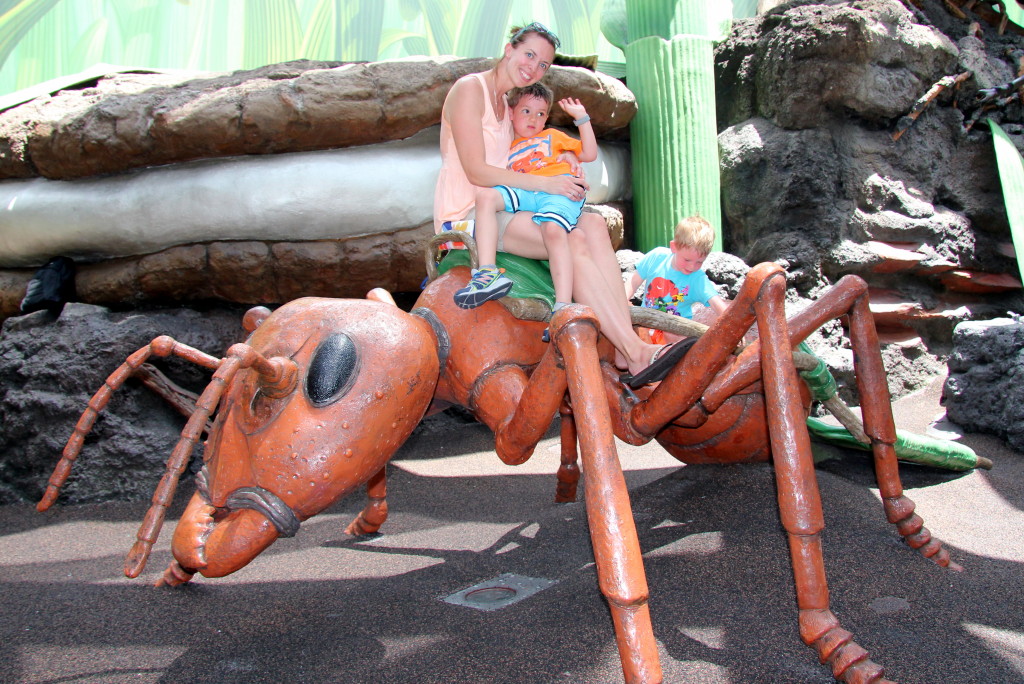 Theo and Dexter probably liked Star Tours more than any other ride. We rode it several times and enjoyed the different versions.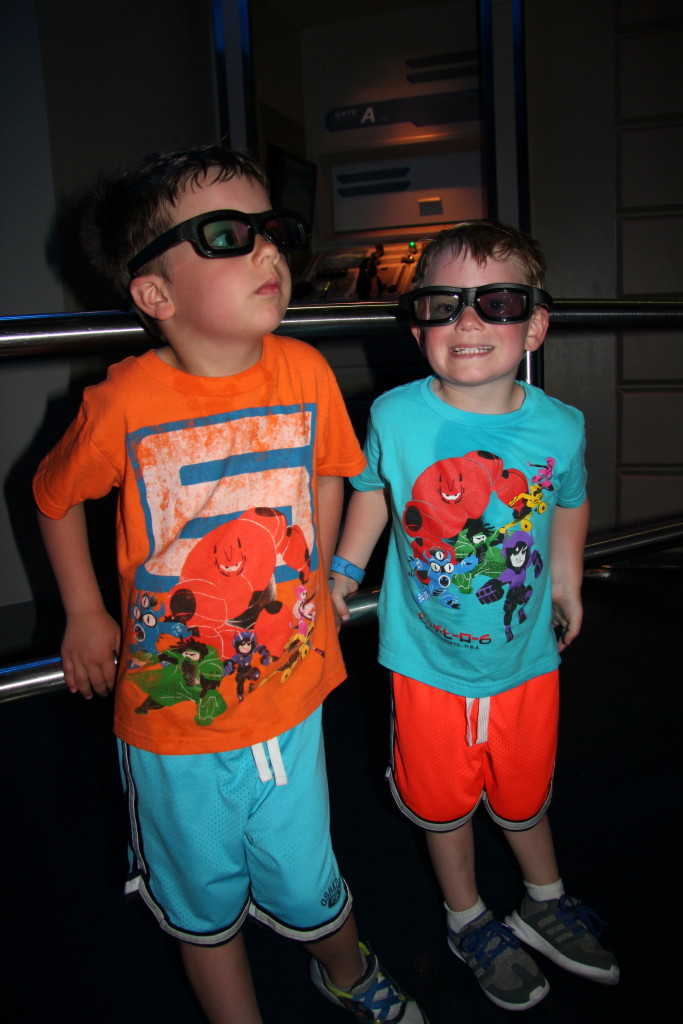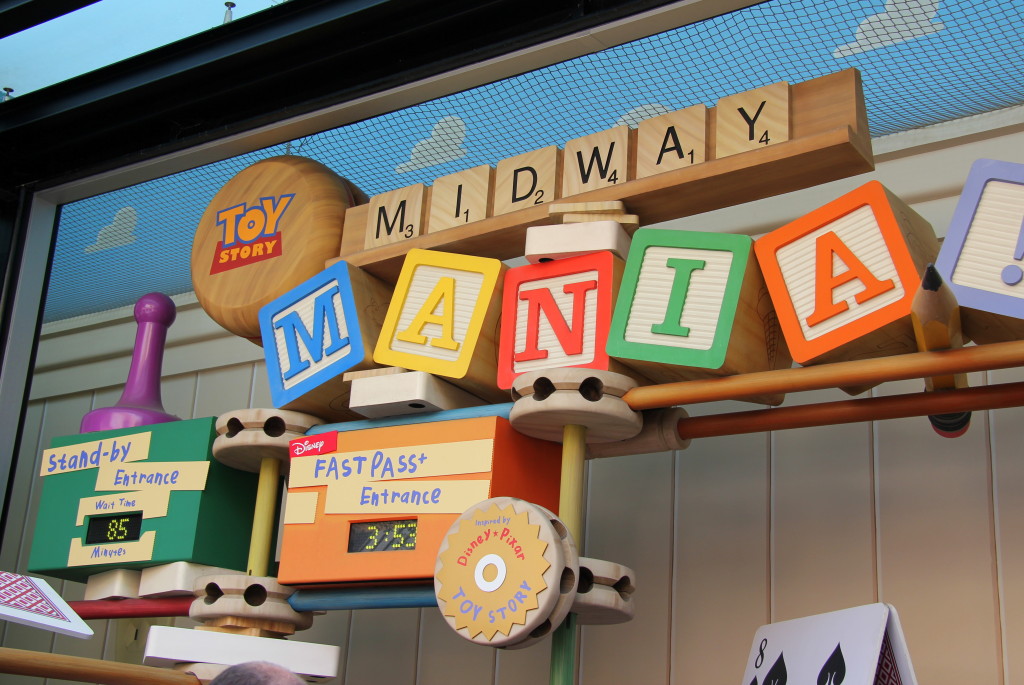 They were so happy to meet & greet the green army men from Toy Story. Theo kept saying "he tickled me!" Ha.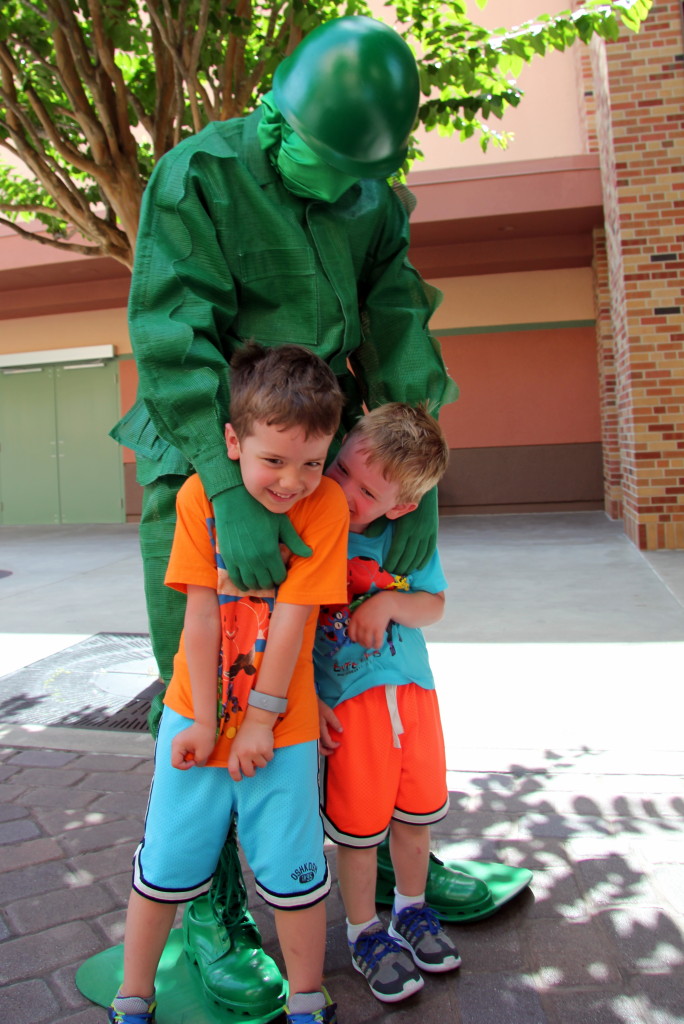 The boys were surprisingly interested in One Man's Dream, which is a tribute to the work of Walt Disney. This recreation of Walt's office is underwhelming. I think they thought that this is where Walt Disney actually worked – we let them think that. They were kind of in awe and it was too cute to ruin.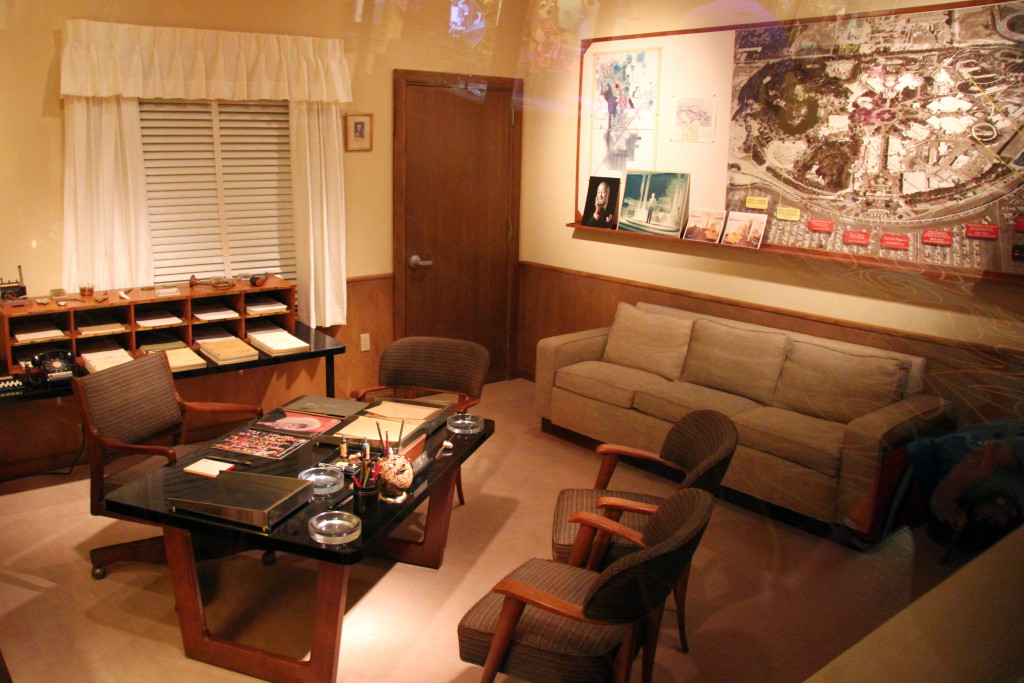 We finally found Baymax and Hiro – along with everyone else at Hollywood Studios. Actually, the line didn't look that long. We ended up waiting 80 minutes to meet them. The longest line by about 40 minutes that we waited in during our entire trip. About halfway through, this is what both kids looked like. Oh, and Ryan too. They were so tired.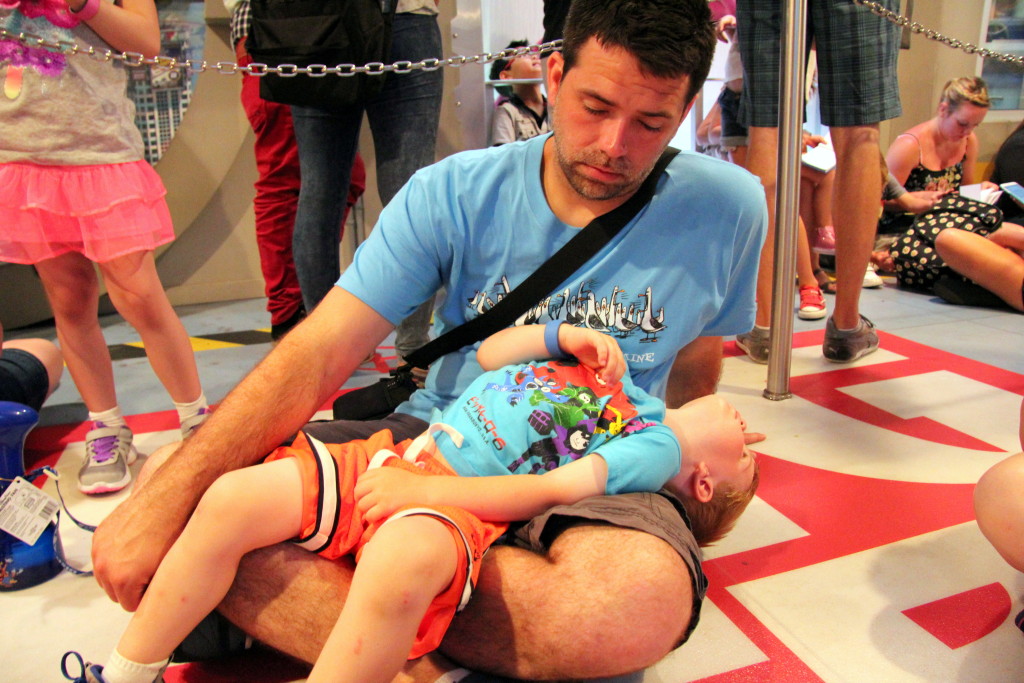 It finally happened…this moment right here. It's one that the boys are still talking about. One of their favorite memories from the trip.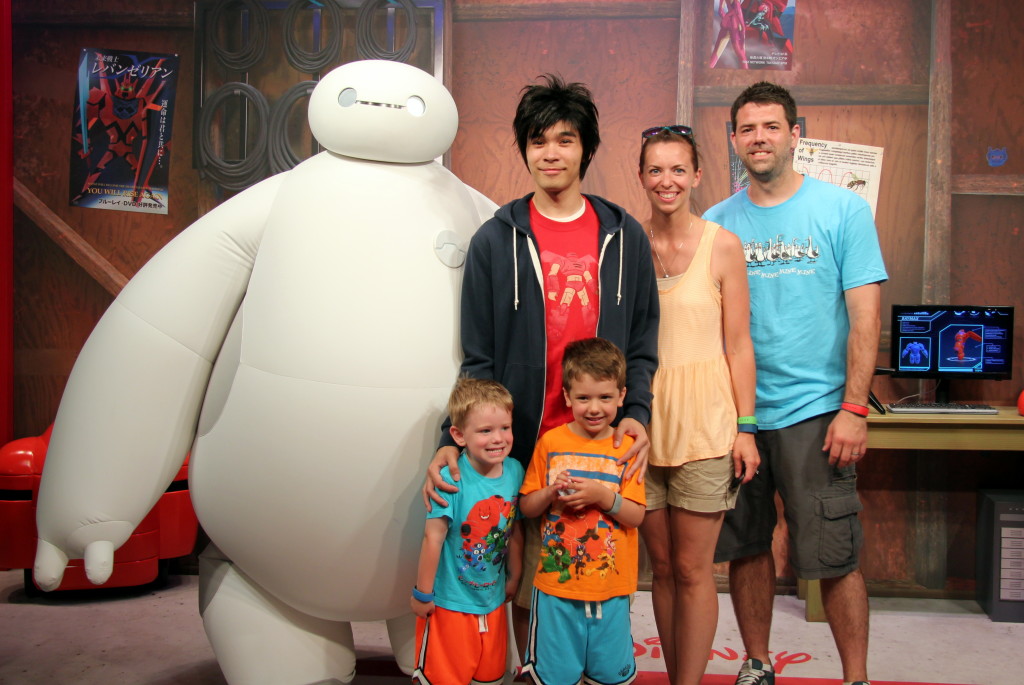 And then as we left the greeting, this happened. One of my favorite memories from the trip. One of those moments when, as a parent, your heart feels like it could explode with happiness. They spontaneously held hands and ran just ahead of us, excitedly talking to each other. We couldn't hear what they were saying, but we looked at each other and back at them and I knew Ryan felt it too. The 80 minute wait was worth it. Hell, the plane tickets were worth it.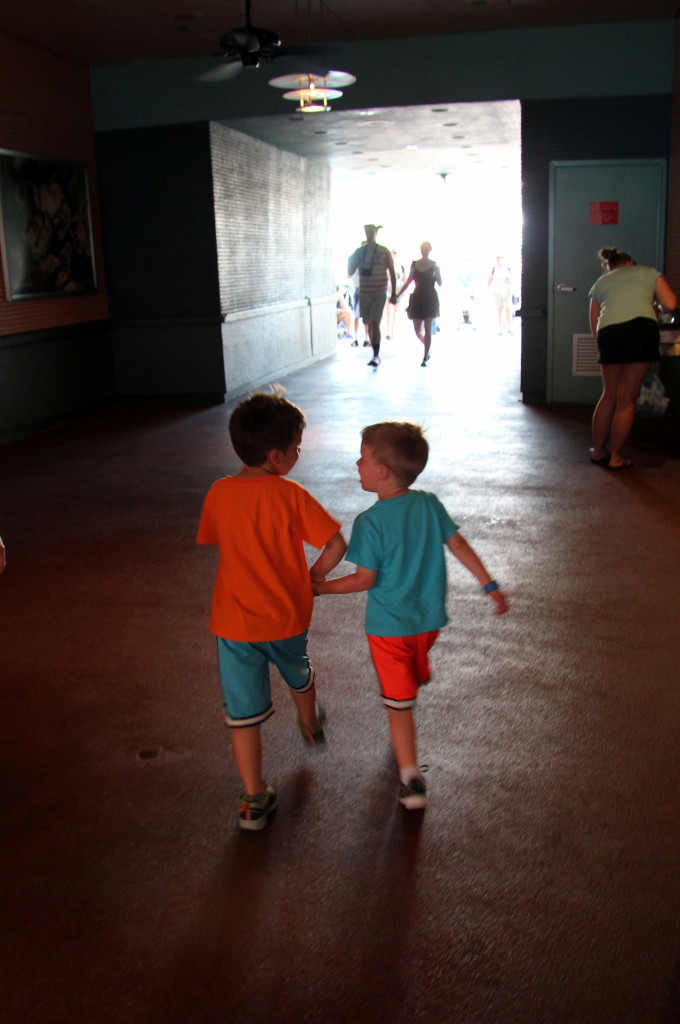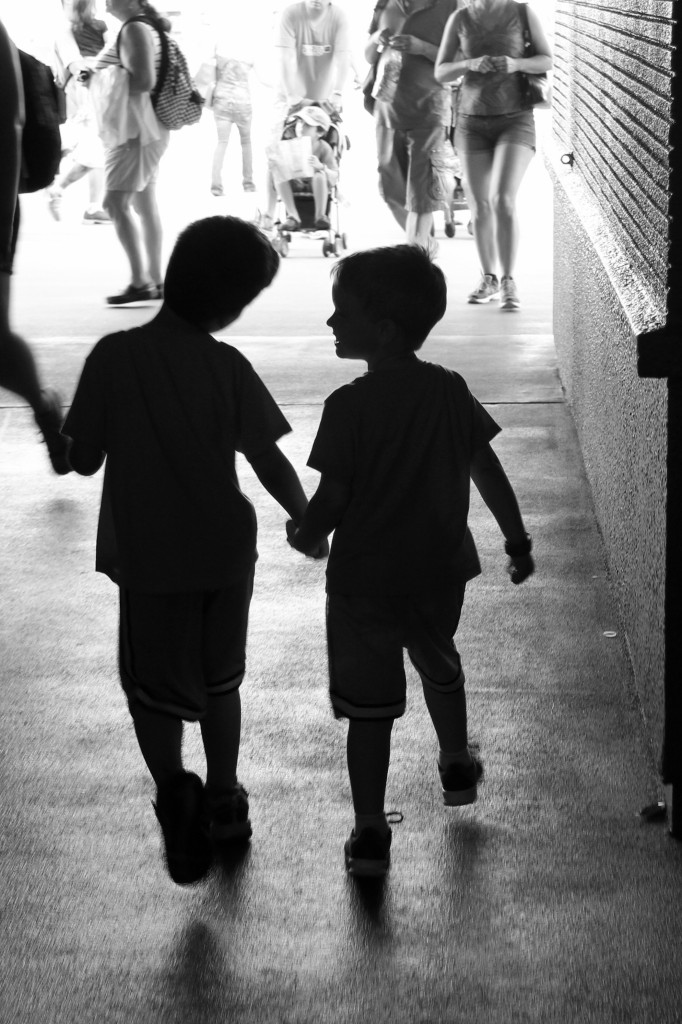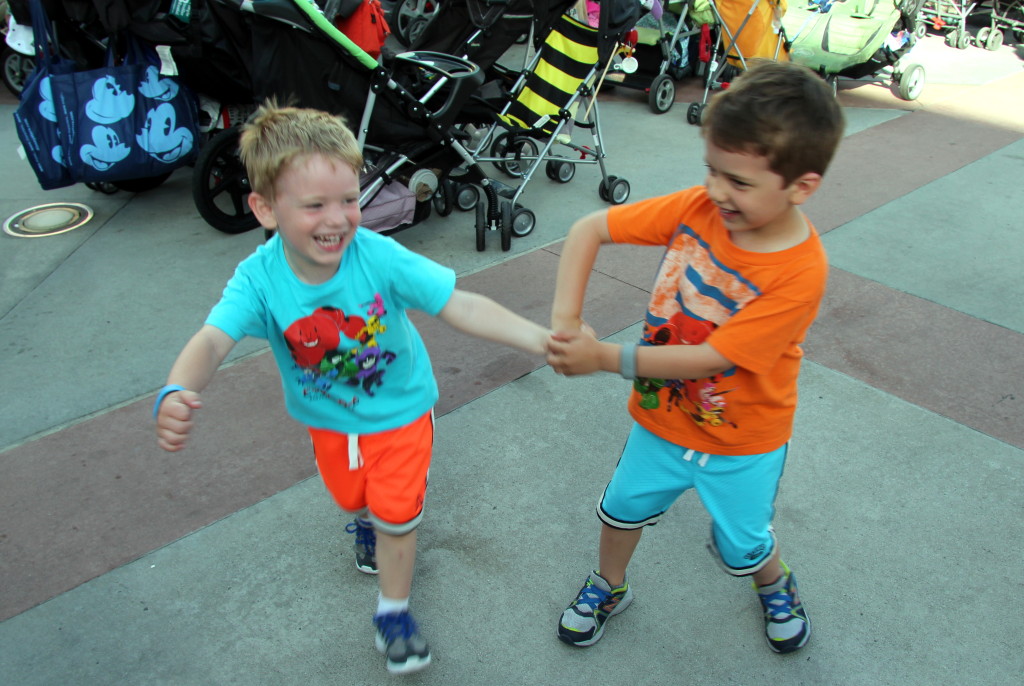 Ice cream treats for everyone!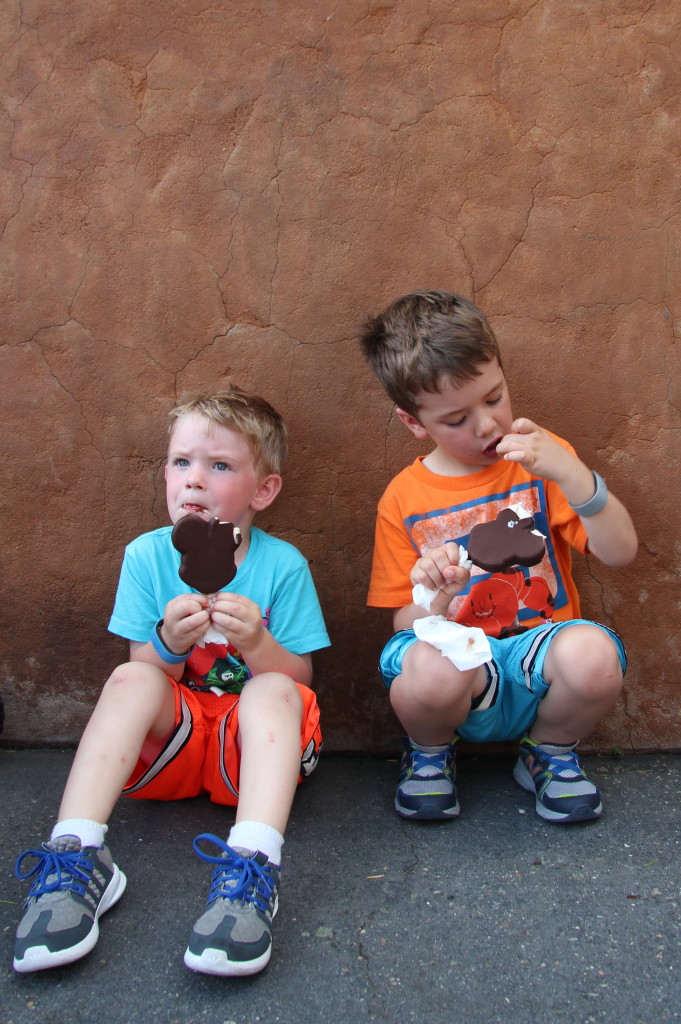 More pressed pennies.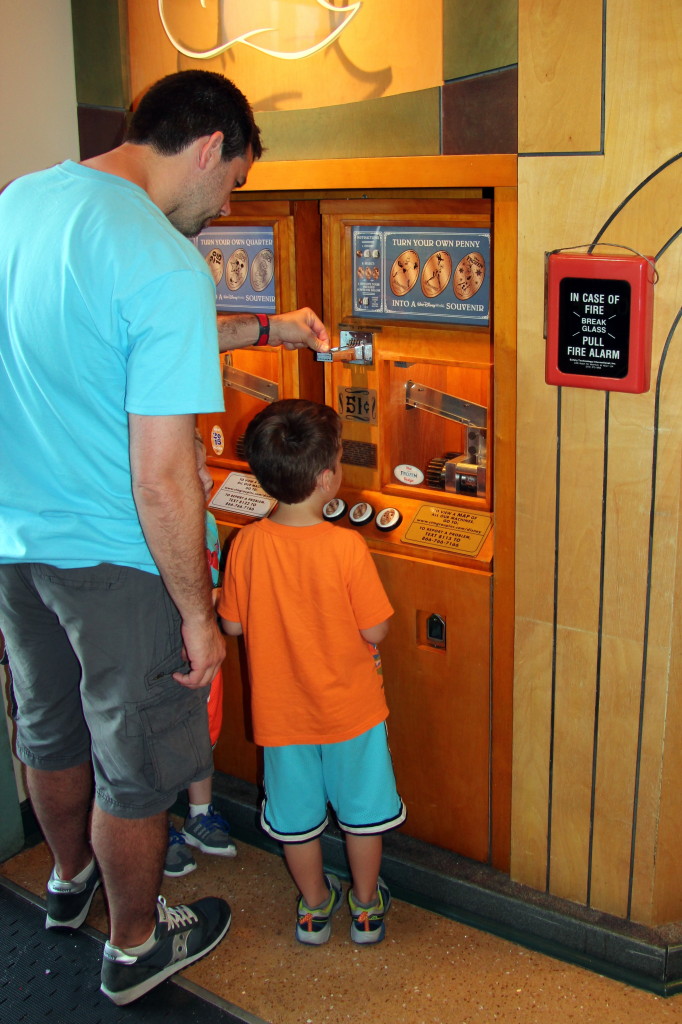 Hollywood Studios, I love you.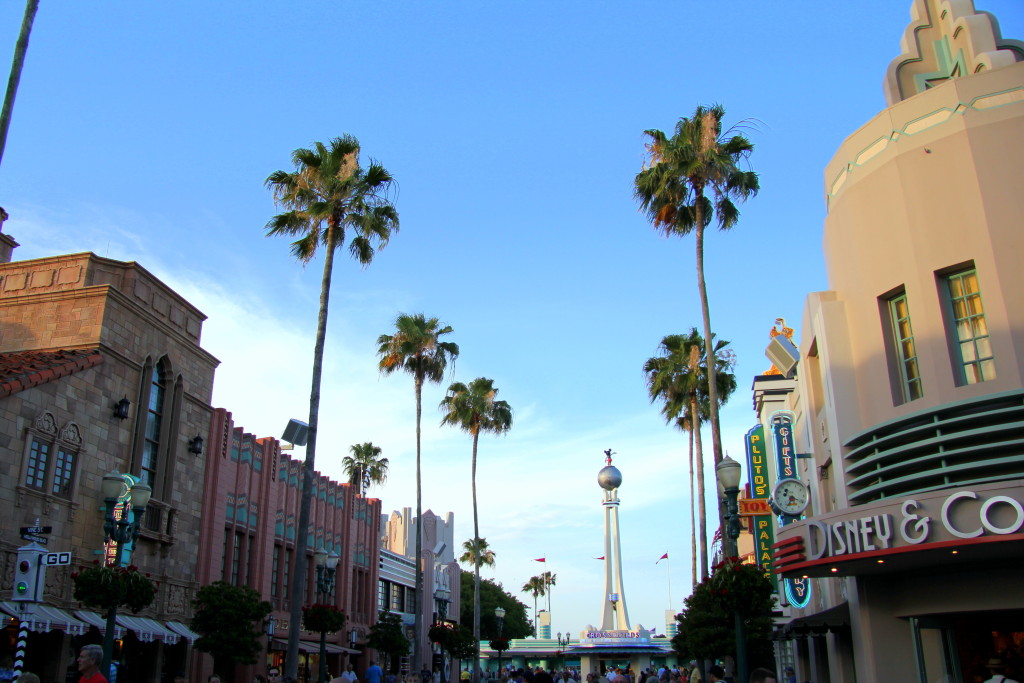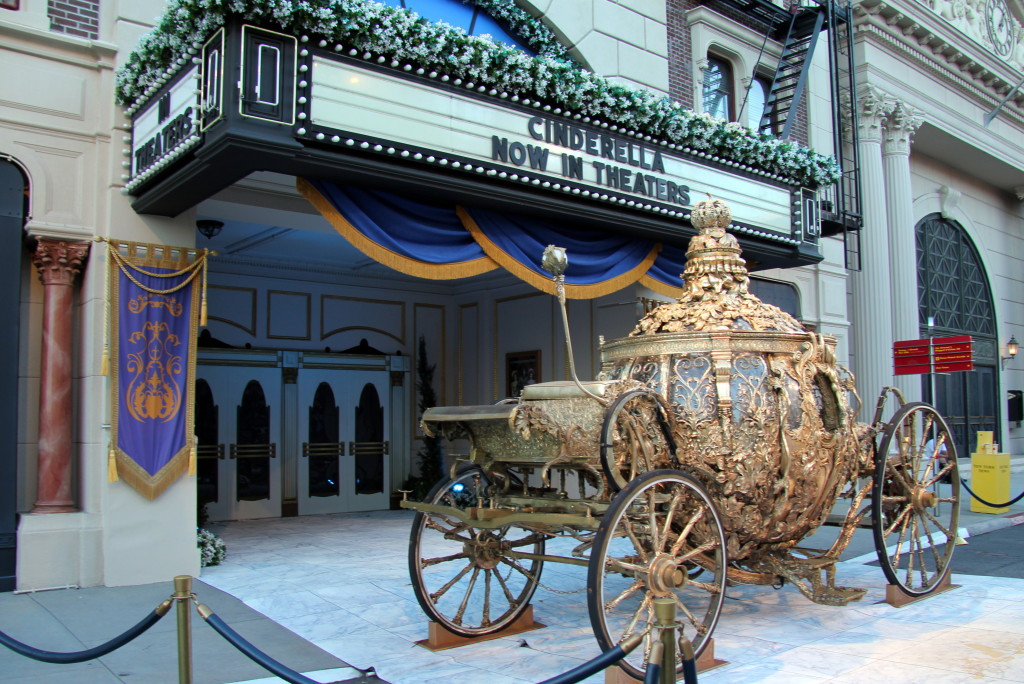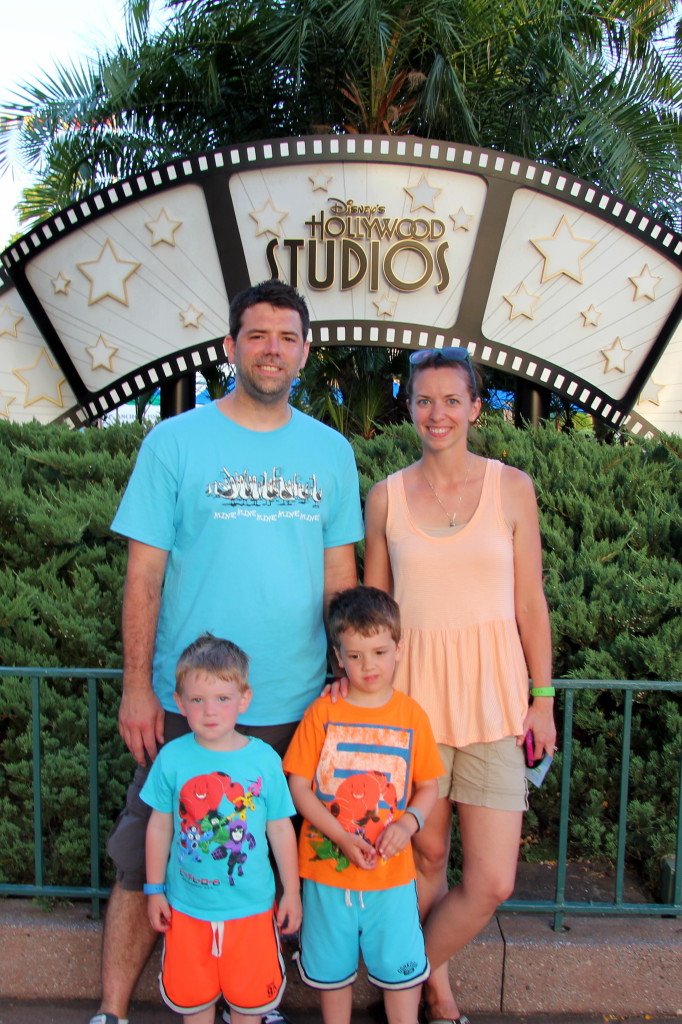 We enjoyed Fantasmic. I didn't try to take any pictures – just enjoyed it. Afterwards, both buddies fell asleep in their strollers (don't ever listen if someone tells you 4 and 5 year olds don't need strollers at Disney World) so Ryan and I took advantage of the time to take turns riding the Rock N Roller Coaster and stroll through some shops. Kinda like a date for an hour or two – you know, except for having to ride the roller coaster with a complete stranger. The boys were out like a light and positioned almost exactly the same in their strollers. We heard saw so many "aw, they're so cute" comments and looks. And we were like, yeah. We think so too.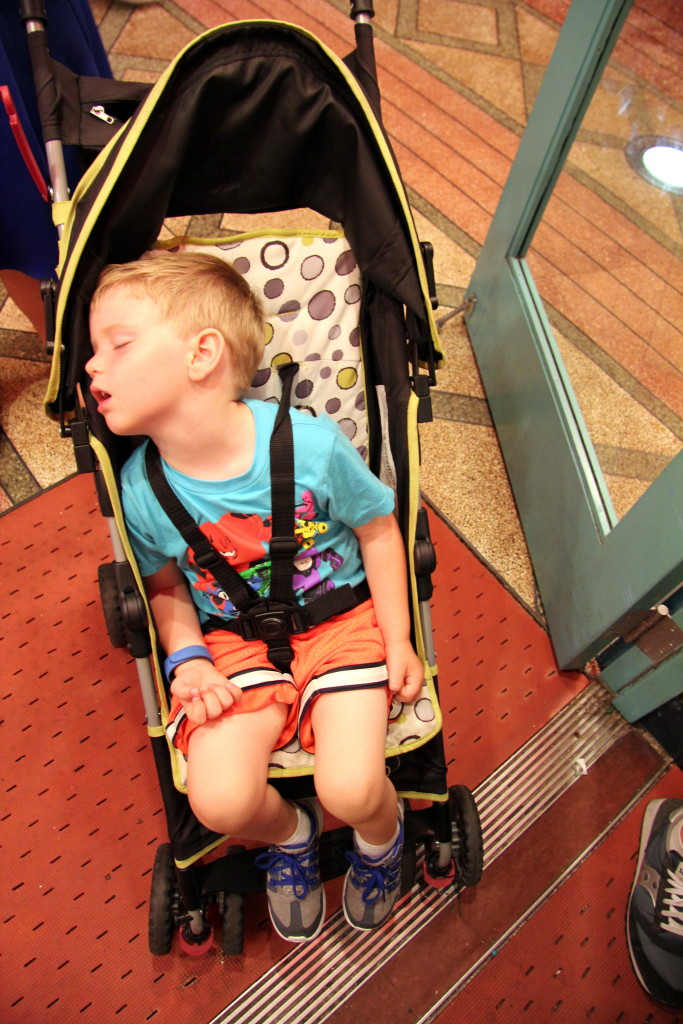 Up next, another day of rest and the last couple days at the parks.
xo,
~C~