Whoa, I should have posted this last Wednesday or Thursday but got way too busy with holiday fun. My sister and her family arrived for Christmas on the 23rd and my mom on the 24th so posting my photos for the week before was the last thing on my mind! I haven't spent much time on my phone and even less on the computer over the past 7 days and while I feel a little more disconnected from my friends than usual, it's been nice to focus on the here and now. It just occurred to me yesterday that I hadn't sorted, edited, or shared last week and now it's almost time to post another set – the very last set – of photos for 2015.
351/365: Thursday, December 17th. Theo's busy making Spider-man drawings with his new art set from Aunts Emily & Lauren.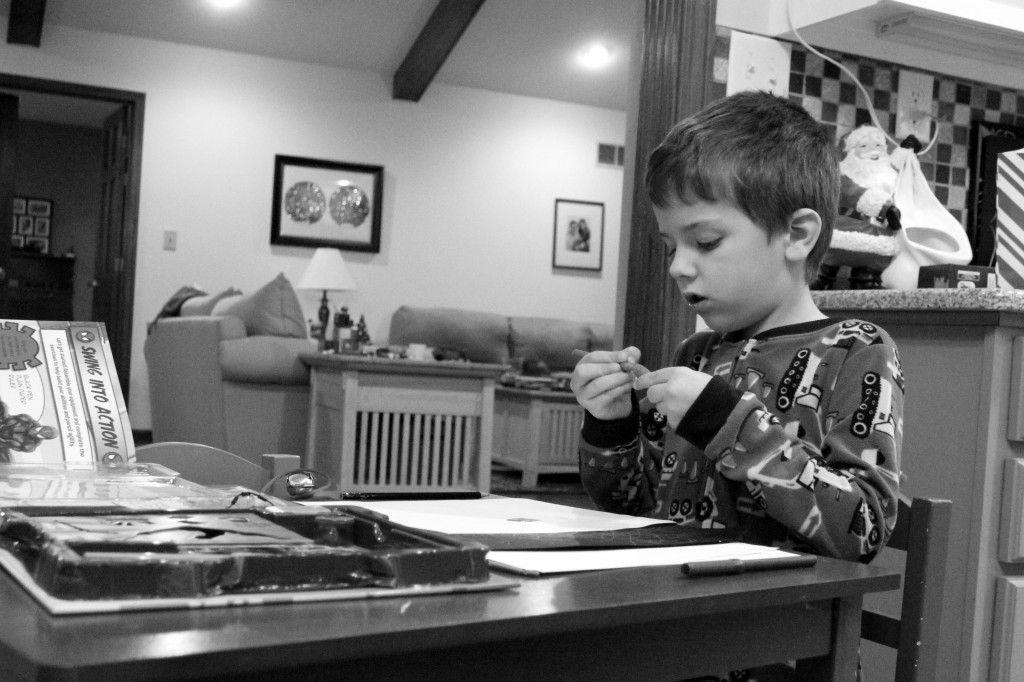 352/365: Friday, December 18th. Sorry for the blurry photo, but that's the best I could do at capturing Theo in all of his excitement about wearing pajamas to school for Polar Express day. Also, he was gearing up for a fun weekend at Nana and Pop Pop's.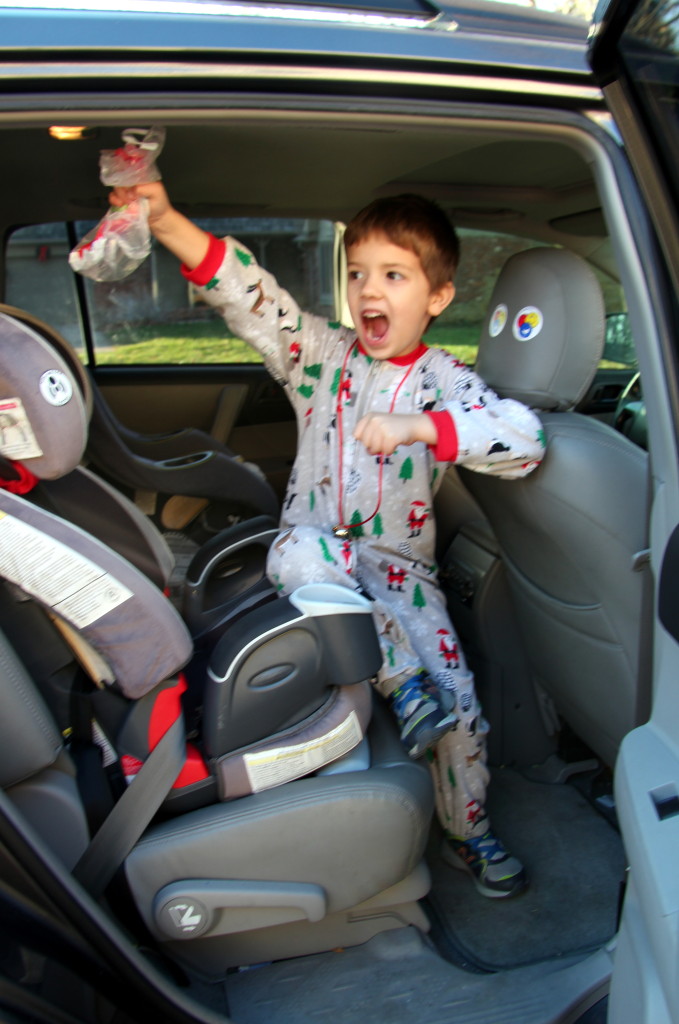 353/365: Saturday, December 19th. With our kid-free weekend, we got TONS of stuff done. Including buying and assembling new bar stools, buying new TVs and a new entertainment center, finished shopping and wrapping Christmas gifts, and cleaned the house in preparation for our holiday house guests.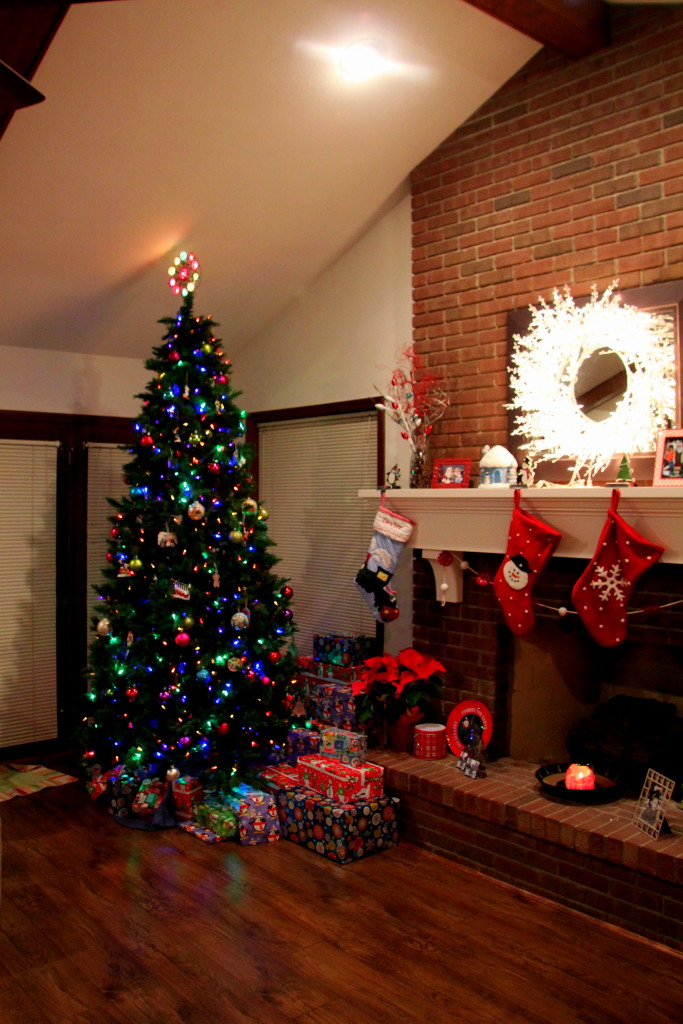 354/365: Sunday, December 20th. I didn't take this picture with the intention to post it here but I suppose it works well. Ryan and I bought this entertainment center when we moved in together right before we got married in 2003. I de-cluttered it on Sunday and posted this photo on a local facebook garage sale site Sunday. I was so tired of looking at it and all the clutter we crammed into every drawer, shelf, and cabinet. Ryan felt a little sentimental when it sold. I do remember us assembling it together, sorting through the instructions and millions of pieces. But still…bye.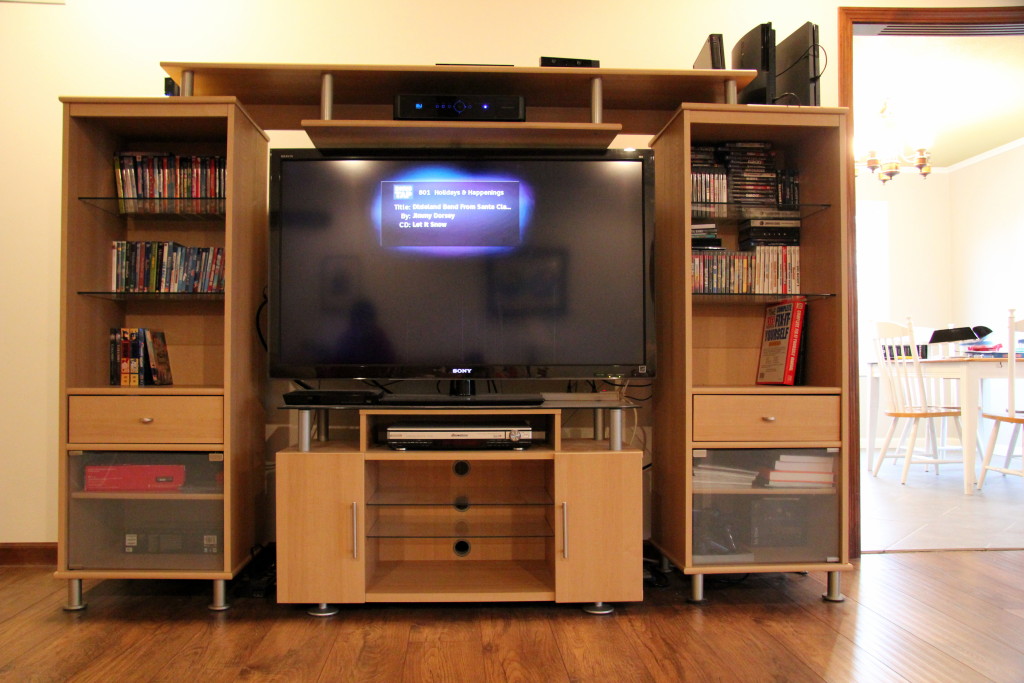 355/365: Monday, December 21st. The boys' first opportunity to sit at the new & improved breakfast bar and watch a cartoon with daddy while they ate cereal. Pretty much Ryan's dream come true. Most of the vision for the kitchen was mine but this was a non-negotiable for Ryan. Turns out, we all love it. The bar is everyone's favorite place to congregate now.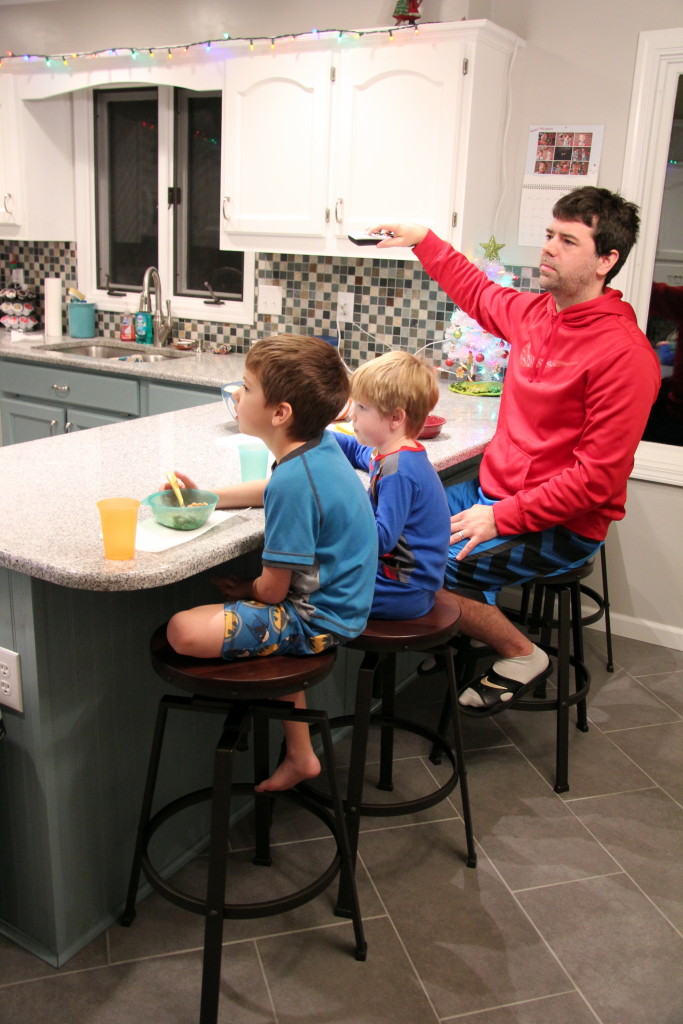 356/365: Tuesday, December 22nd. Theo has been showing me some of the games and websites he uses at school. During summer, I'd take him to the library and he couldn't use a mouse or operate a computer at all. It was so frustrating for me to try to show him and have him not listen, I'd just shoo him to something else. He's learned a lot in his 5 months of Kindergarten! Apparently it's a good thing I'm not a teacher.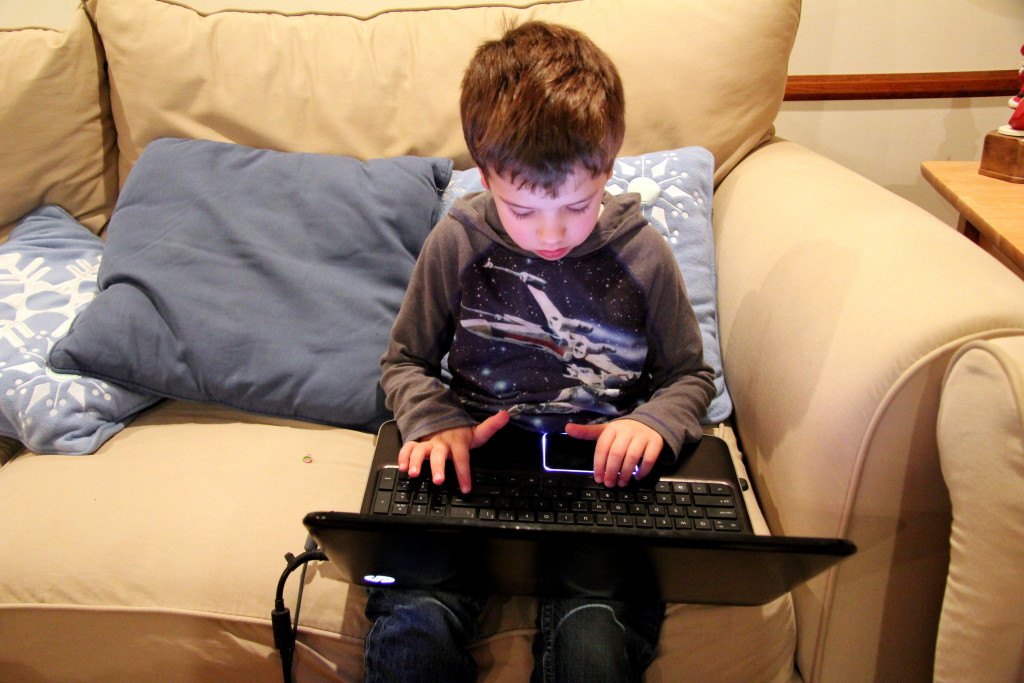 357/365: Wednesday, December 23rd. I got off work early and came home to find our new entertainment center in place and our new TV being set up! YAY! Less clutter! Then we went into last minute madness mode, prepping for my sister and her family and my mom to come stay through Christmas weekend. Also, our sad looking Christmas card tree – funny enough, we've received many more cards since the 23rd. It's all the way down to the floor now!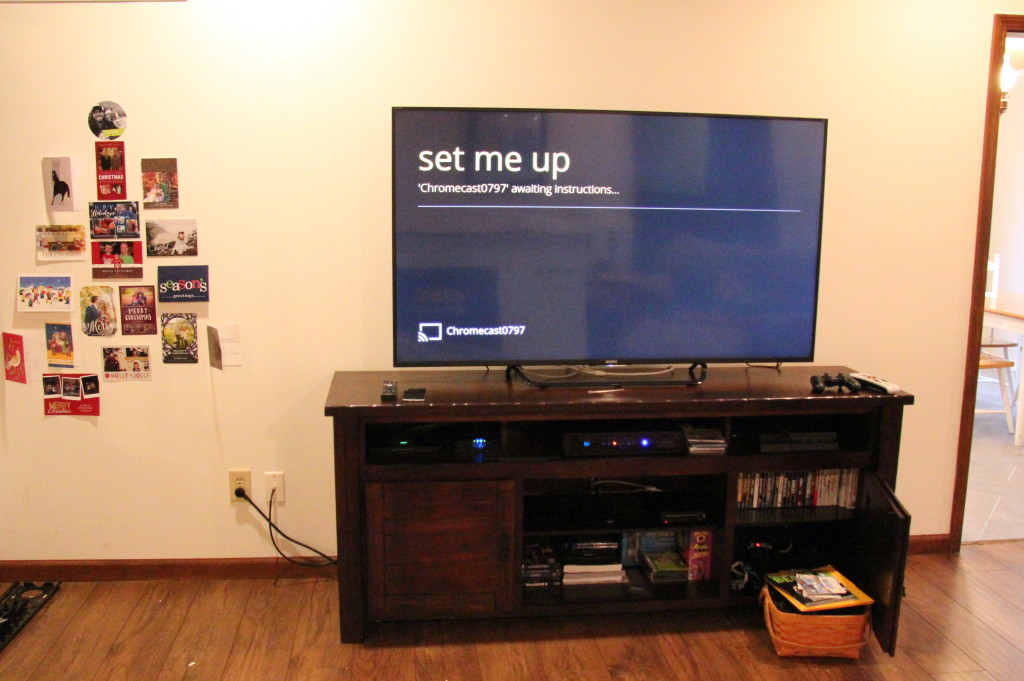 xo,
~C~