I just read my post from this time last year about what I'm thankful for. Currently, I'm sick with a cold. Ryan was sick this time last year. I wrote last year that Theo had been coughing for three weeks. Theo just stopped coughing (after about four weeks). Allergies maybe? Why is this a sick time of year for us??
Anyway, I've been thinking about what I'm thankful for over the past couple of weeks. I'm thankful for everything wonderful in my life. I'm thankful for the things I have because I'm lucky and I'm thankful for the things I have because I'm determined to make my own good luck. I'm thankful for all the changes in my life this year.
And it's been a crazy year. When I wrote this post 12 months ago, I didn't know what all my family and my relationship would endure this year. My grandfather died. My sister got pregnant after trying for over a year and is due with a baby girl in a few weeks. I got a new job that I love. In the midst of all that, Ryan and I argued more this summer and fall than we ever have because of all the stress we were dealing with over this house. This home of ours. The six months since Dexter's 1st birthday in May have been a blur. Shortly after his birthday, we moved out of our house and in with Ryan's parents. We certainly didn't plan on living there for five months, but that's what happened.
We kept searching for a home and when we found the one we ended up buying, we weren't happy. We felt like we got suckered. A total fixer upper. So we've spent countless hours over the past months working on the house and sacrificing time with our family. Now we have been in our house (that is far from done) for about a month. Was it a big transition? Not at all. Seamless. Ryan and I went back to the couple that loves spending time together. We went back to being the parents that feed their kids dinner and put them to bed every night. We went back to plain old boring us. Which is all I ever wanted.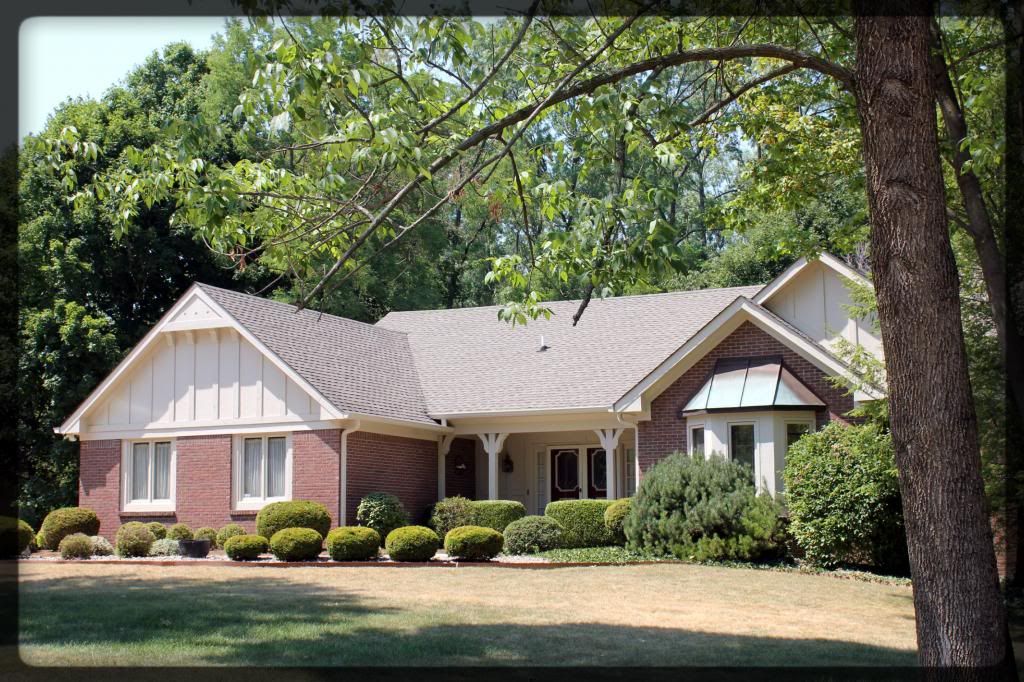 After all of this, I'm thankful for our house. One day it will be everything we want it to be. We will have provided our kids with room to grow and play and enough space to have their friends sleep over. We want to be the parents that have the house where the boys hang out with their friends. Open door policy. I'm thankful that we were able to purchase a home.
I'm eternally thankful to my in-laws. My in-laws who let us live with them for 5 months. My mother-in-law who watched the boys night after night, weekend after weekend, while we worked on the house. My mother-in-law, who cooked us dinner and cleaned up after us, and gave the boys hugs and kisses while we were gone. My father-in-law, who has spent more of his own time and energy on our house than we have. My father-in-law, who could build a house by himself, and has spent countless days working by himself on our house while we were at work. My father-in-law, who always has an idea of how to fix something. How to fit something. How to make things work. My father-in-law, who is teaching my husband everything he knows about being handy so that one day, Ryan can teach Theo and Dexter.
I literally don't know where we'd be without them. Maybe we wouldn't have had the nerve to buy this crazy house if it weren't for them. Maybe we'd live in an apartment for a year while we were fixing it up. I. Don't. Know. But what I do know is that they're there for us, through thick and thin, and we could never repay them. They're my second set of parents. I'm thankful to have amazing in-laws and a wonderful relationship with them.
xo,
~C~