On vacation, we let the boys pick out a few small souvenirs here and there.  One day we were waiting for our table at breakfast and wandered to the super cheesy beach shop next door. The kind with hermit crabs, a million ugly t-shirts, shell necklaces, and knee boards; they are all the same. While perusing, Theo came across this little stuffed animal and started carrying it around the store. It was a smaller version of another one there but he thought the little one was cute. He started talking to the thing (what is it supposed to be?) in a baby voice – the same one he uses when he talks to the cats.  When it was about time to leave, I told him he needed to put the toy back and he instantly protested.  He begged for it and at $6, I couldn't say no. I figured it would turn into a told-ya-so life lesson that I could rub in his face, for lack of a better term.
Wrong.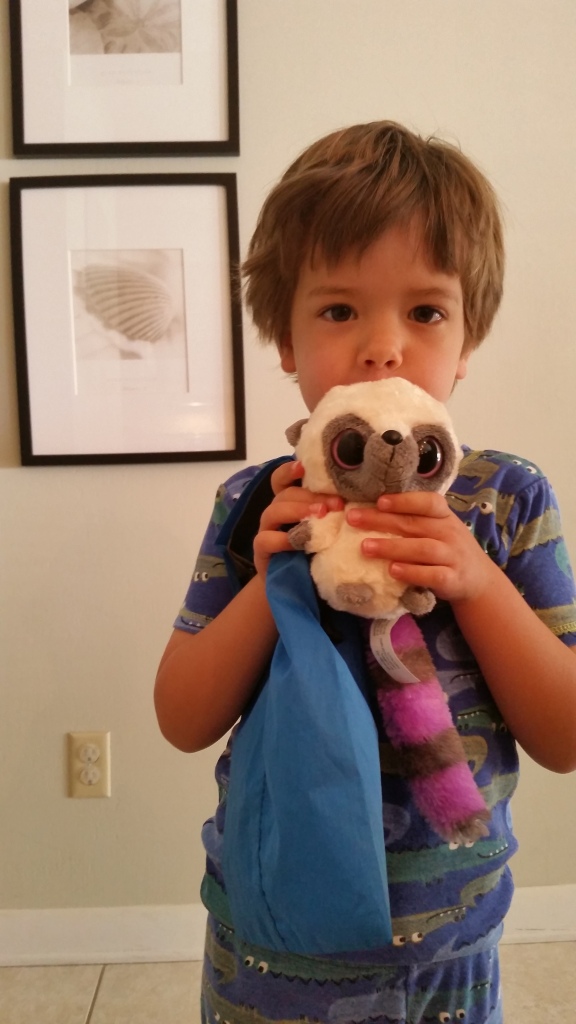 Theo instantly named this thing "Cute Cute" and carried it around the condo for the rest of the week. He never asked to take it places with us, but would think and talk about Cute Cute while we were out and about. Even after acquiring other (and seemingly more interesting) souvenirs, he kept going back to Cute Cute – his favorite.
This boy, that is obsessed with Legos and dying to watch shows that are way too old for him, fell in love with a stuffed animal.  He sleeps with it every night. He says and does adorable things for Cute Cute. For instance, on Halloween, he said she would get too cold trick or treating so he sat her on the couch and covered her up so she could be there waiting on him when we got back. He sleeps with her (yes, she's a girl).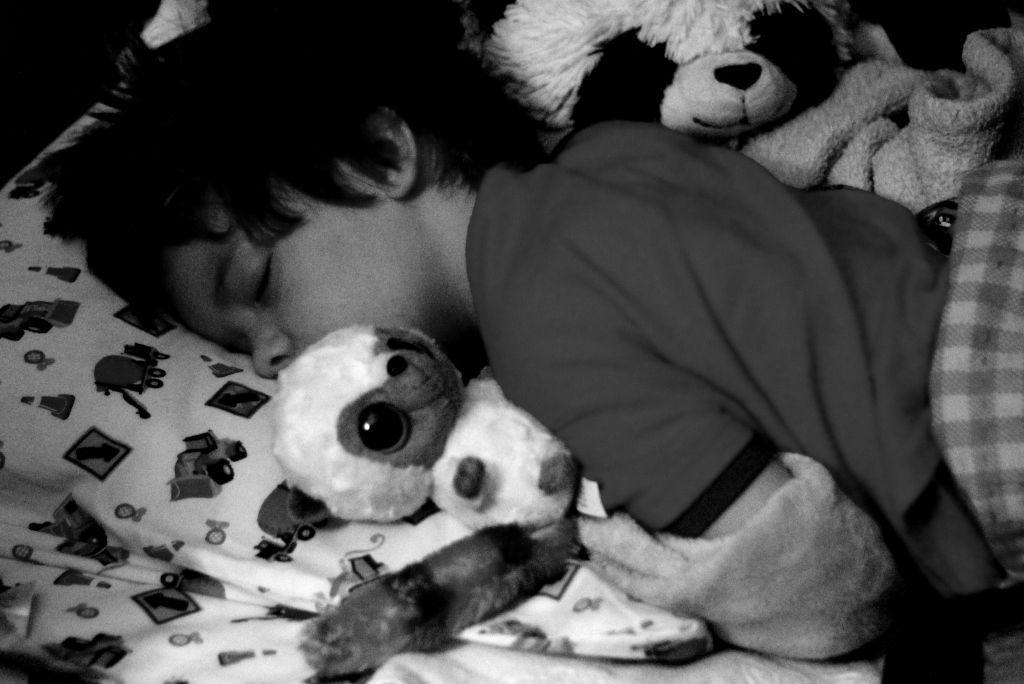 Just when I think he's growing up way too fast, he does something that puts me right back in my place. He brings a little Cute Cute into our lives. He's still a baby in a lot of ways. One day he'll be really embarrassed about all of this, but I don't care. He'll always be my baby and that's all that matters. For now, I am going to embrace and hang onto anything I can that reminds me of how small he still really is.
xo,
~C~