My sister Cher and her family were not able to make the trip from Tennessee for Theo's 5th birthday party. Instead, they came up the following weekend. I was initially disappointed that they couldn't make it, but this turned out to be quite the blessing in disguise. They are so involved in their church and school and sports that when we visit them, they are often running between spending time with us and upholding their other obligations and schedules. Since they came the weekend after the party, we had nothing planned and were able to really soak up the time together. I loved it and have thought about them and missed them that much more since they went back home. We had such a wonderful visit of uninterrupted quality time together.
They arrived late Friday night. The first order of business on Saturday morning was to head an hour east to Richmond, IN to visit our grandma and the kids' great-grandma. They're so lucky to have a great grandparent still living. I hope they all cherish the time they have with her.  The big kids, Malachi and Isabella, wanted to ride with us in our car.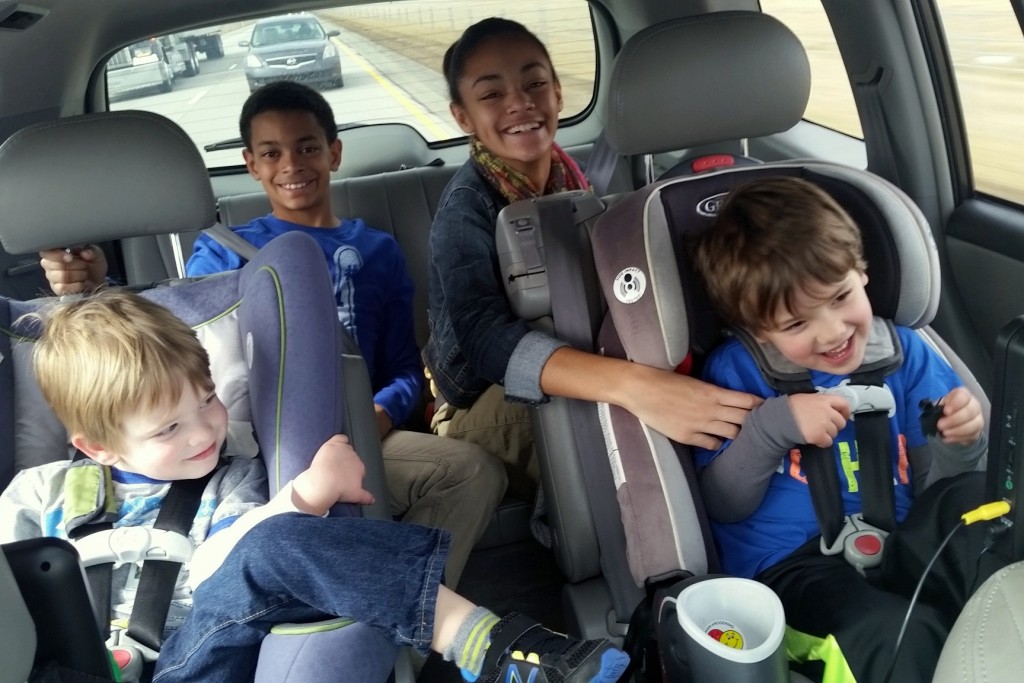 Part of our day was spent at Veach's Toy Station, a toy store that Cher and I visited as kids before we moved to Tennessee in 1987. It was so much fun and a really cool and unique toy shop.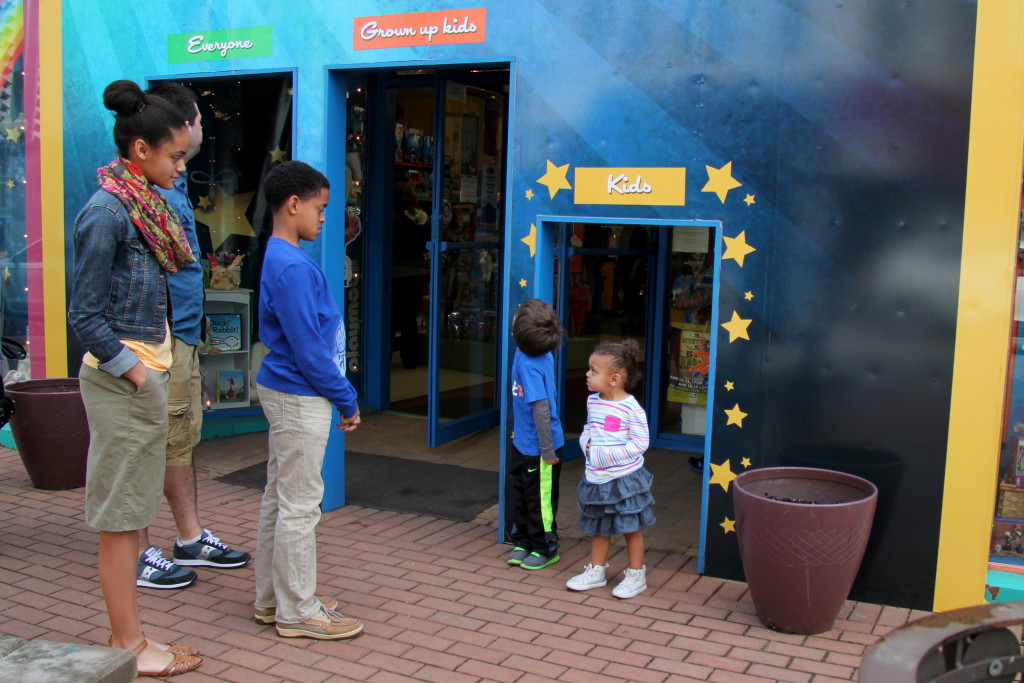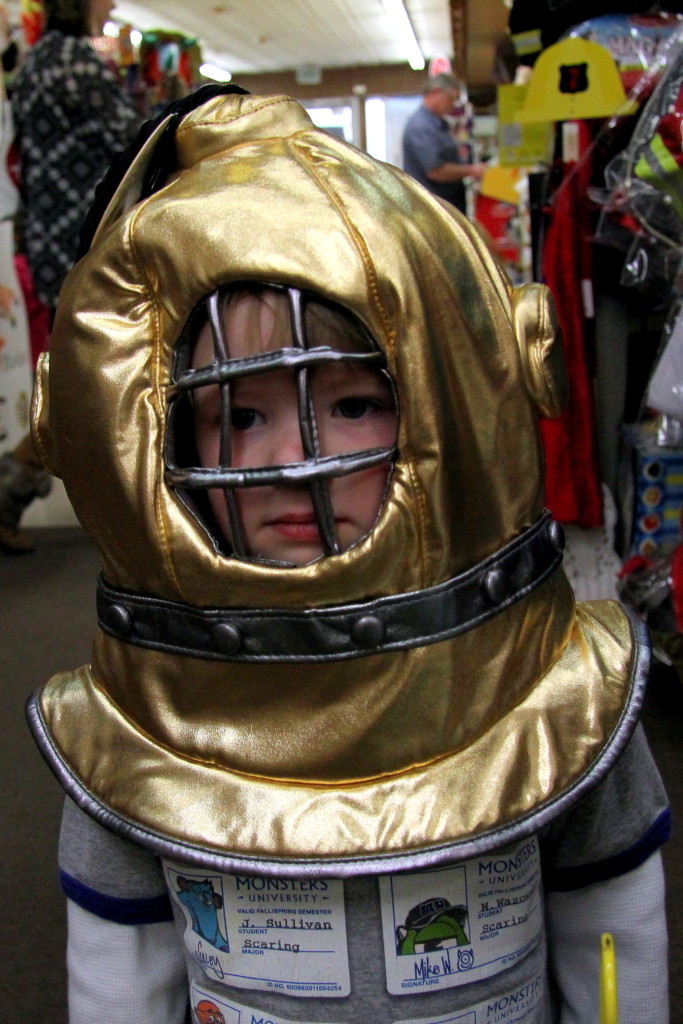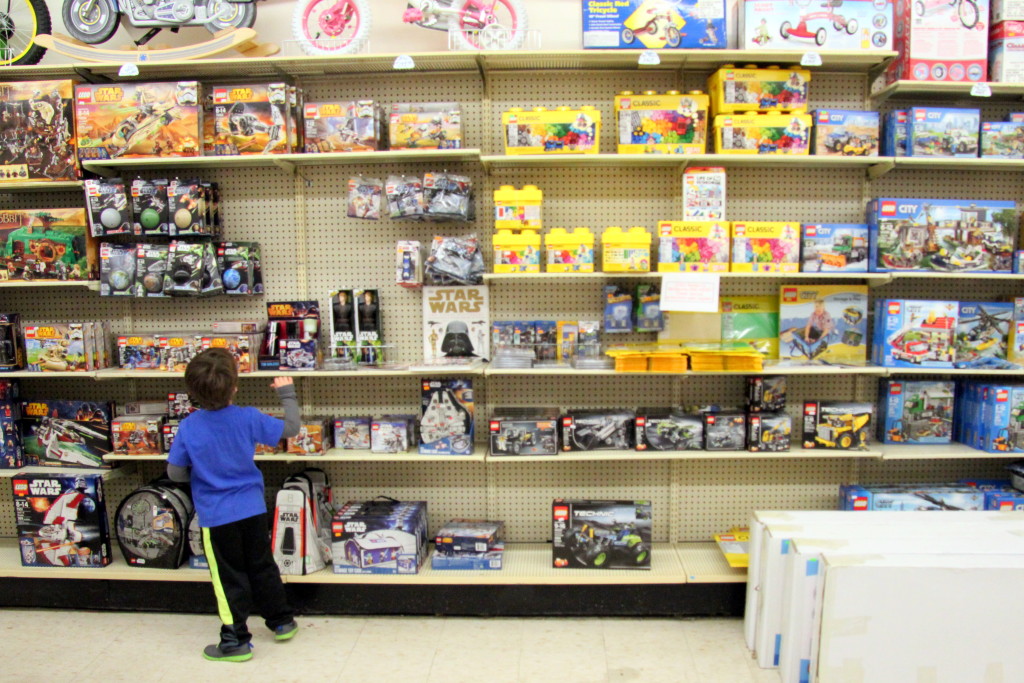 Hanging out at Grandma's.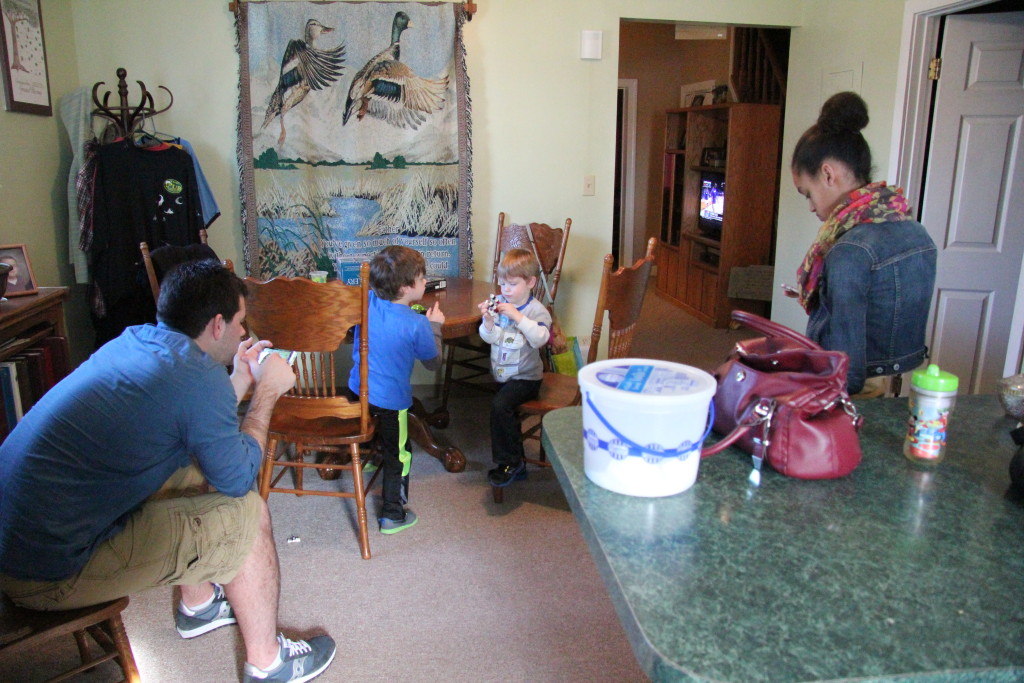 I know this is so, so grainy and not a great picture but I couldn't resist – big sis cuddles to heal Penelope's boo boo.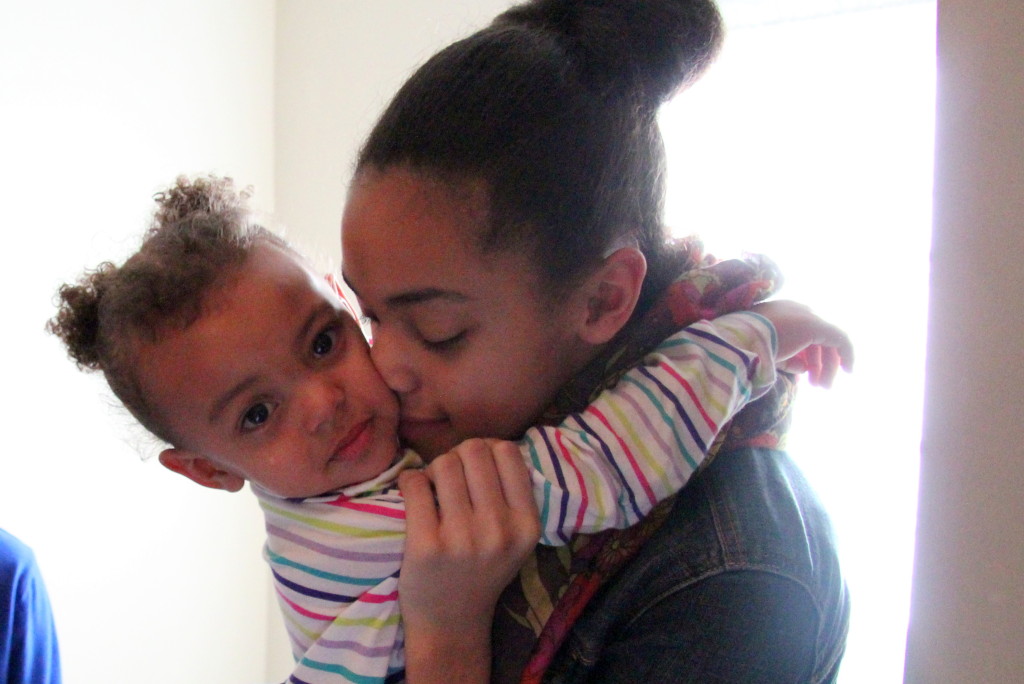 And a little daddy-daughter down time.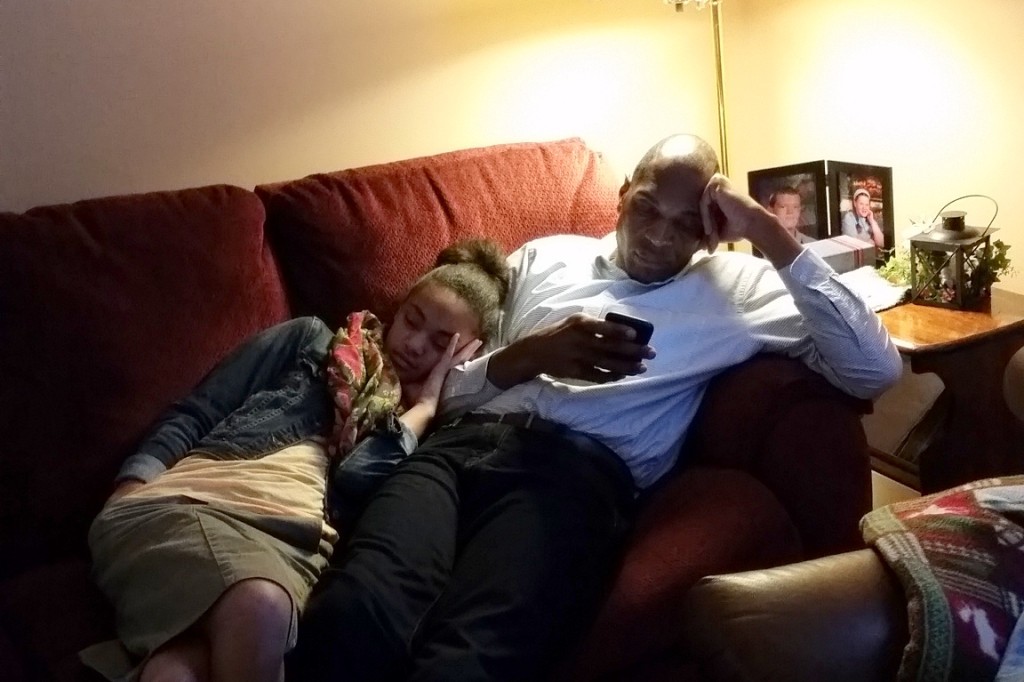 Finally, it was time to head back to Indianapolis and we had some beautiful scenery in the sky to help make the drive more interesting.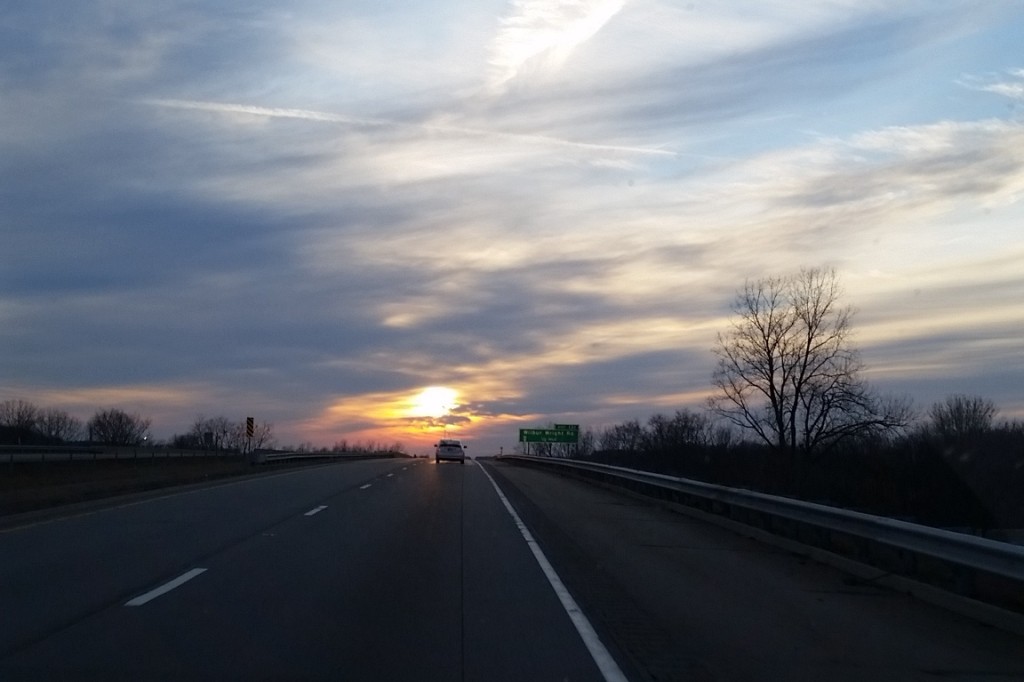 Sunday we grilled lunch at home before visiting the Indianapolis Museum of Art to take advantage of free general admission (until April 7, local peeps!). By looking online, you'd think that the IMA is pretty kid-friendly. We only found one area where we really felt that way (Star Studio), but we made the most of it and tried to ignore the staff that followed us around and warned us not to let the children touch this or touch that or get too close to this or breathe on that. It was a little frustrating but we did find plenty to laugh and smile about during our adventure.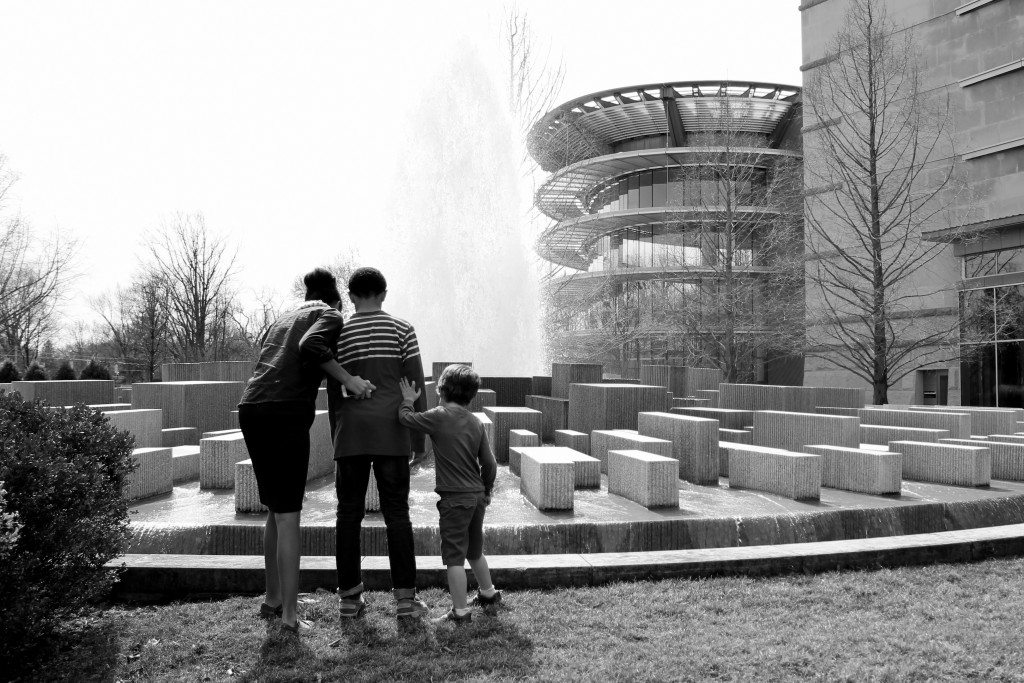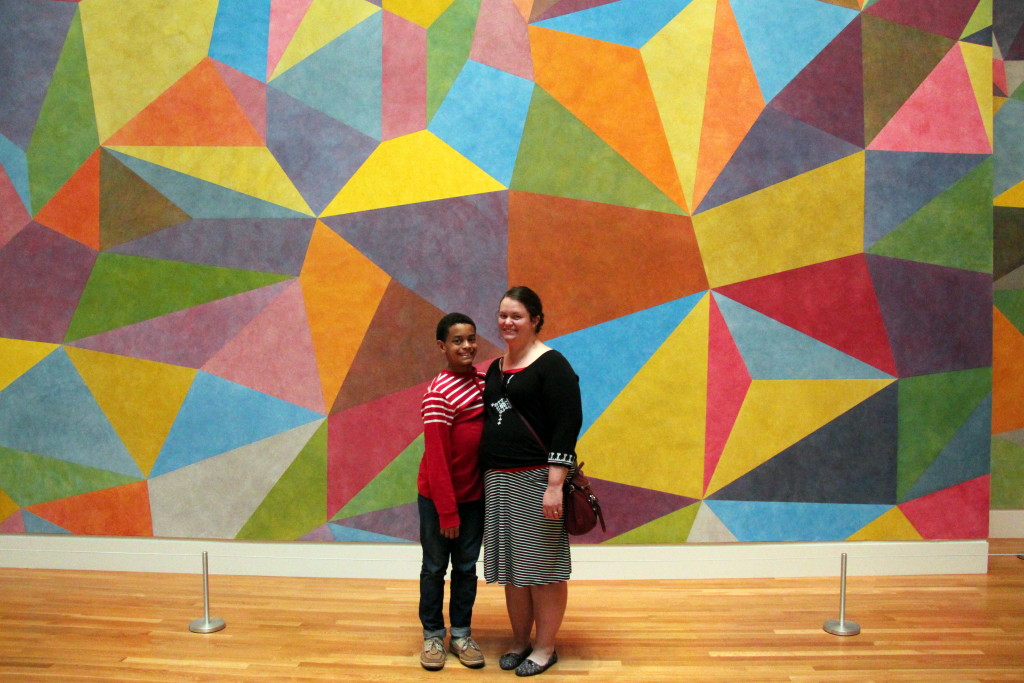 We breathed a sigh of relief when we saw this outdoor space with GIGANTIC numbers 1-10 in lovely primary colors. Perfect, an opportunity for the kids to run and climb!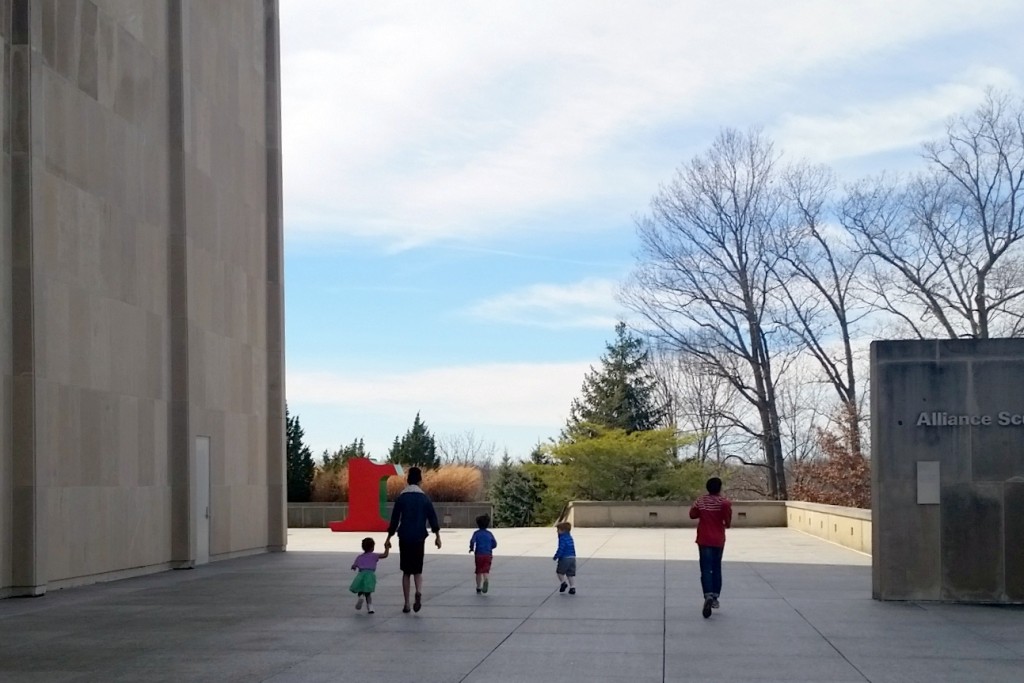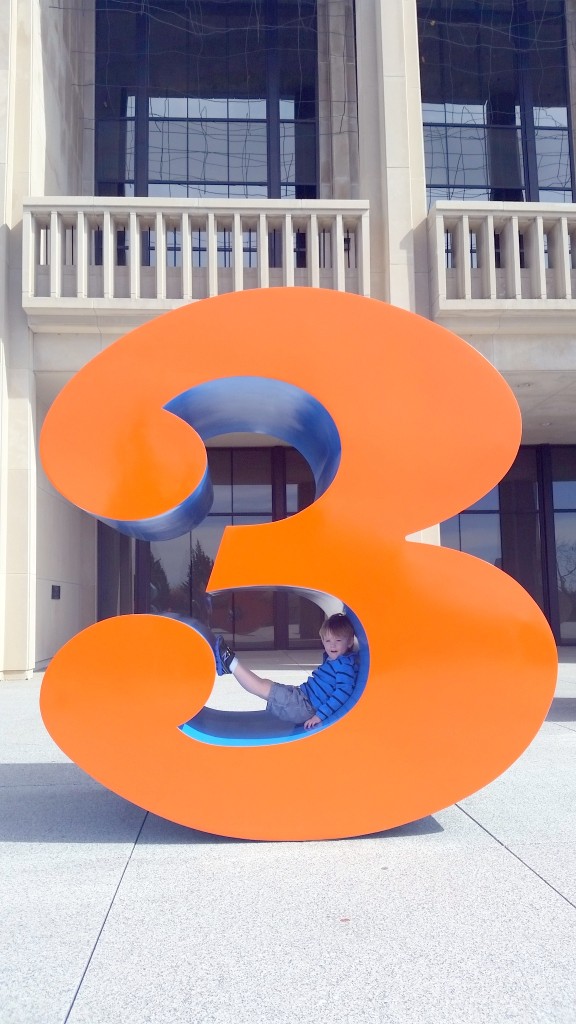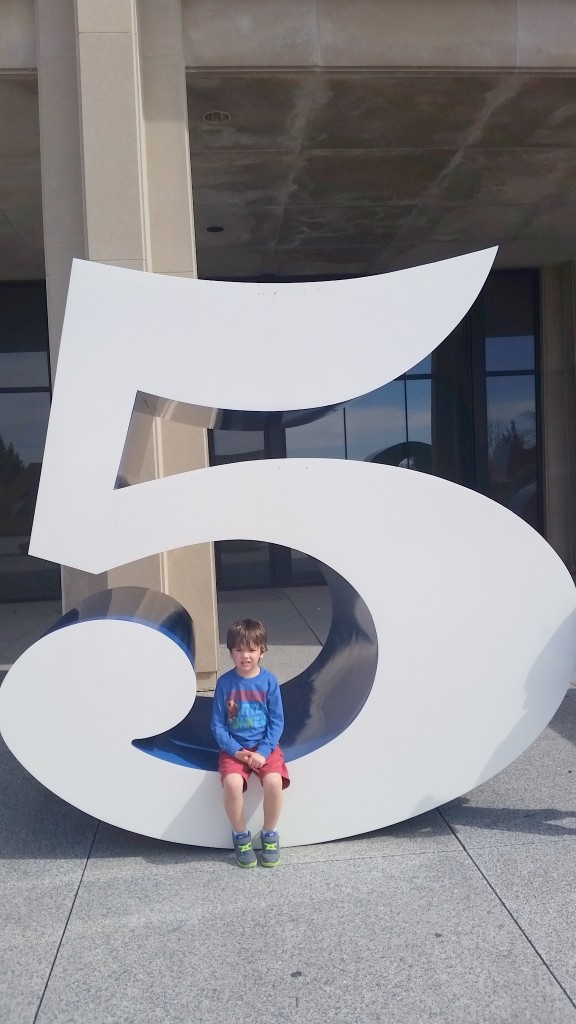 Well, that lasted about 2 minutes before an employee darted right out and started barking at us to get off the art.  Whoopsy. (What did you expect though, seriously?) We did find the Star Studio eventually and loved it. We spent the majority of our museum time in these 2 rooms, creating, touching, and having fun. Who knew, Dexter LOVES watercolors! We'll have to get him some for home.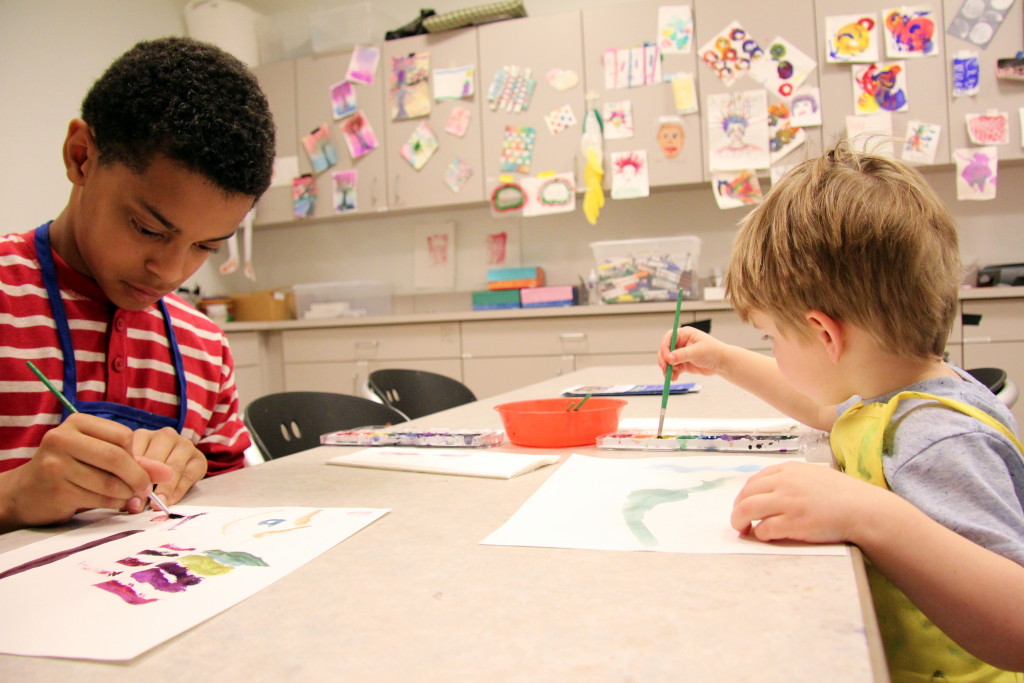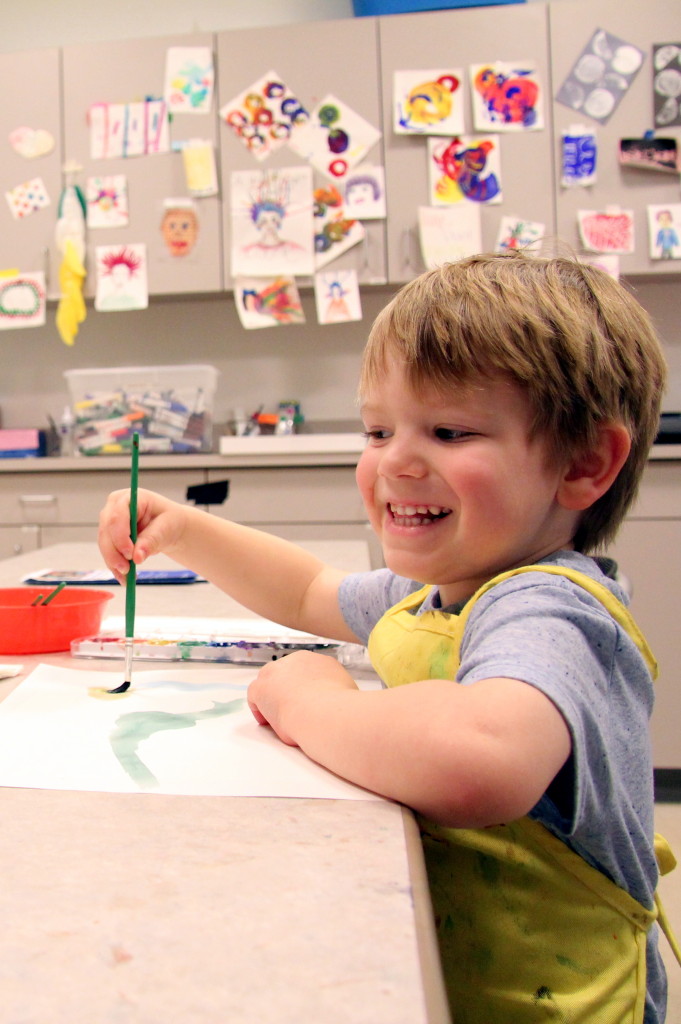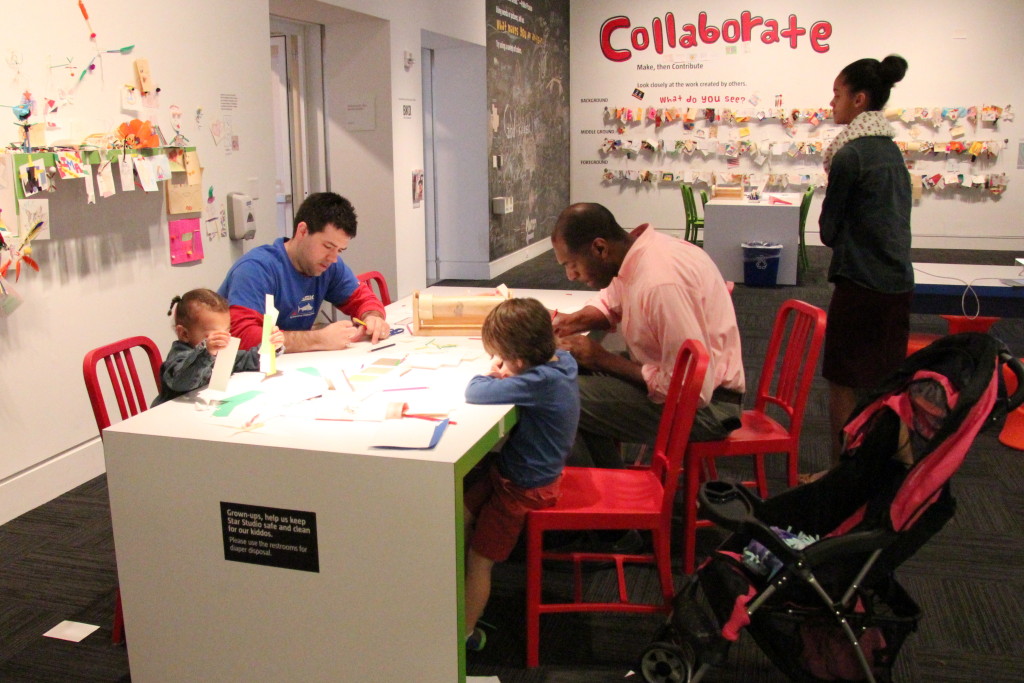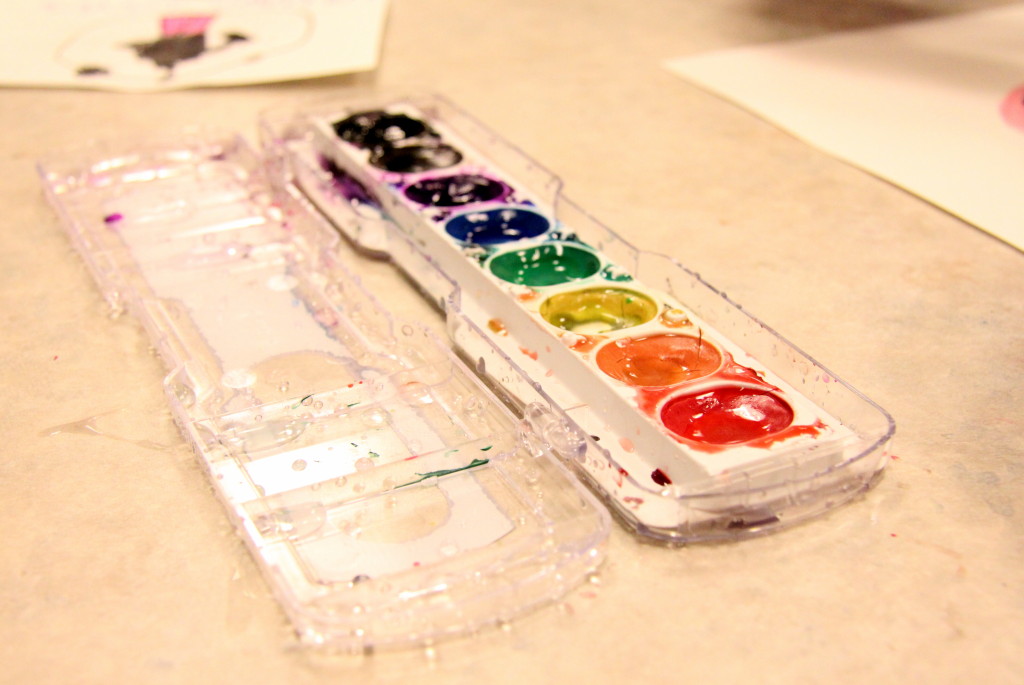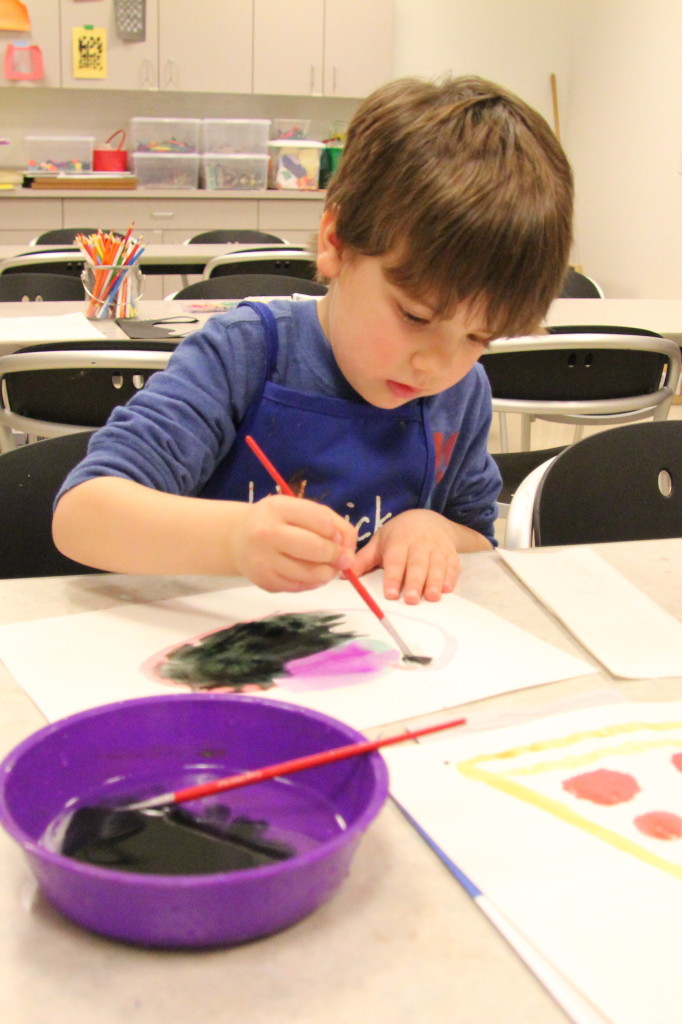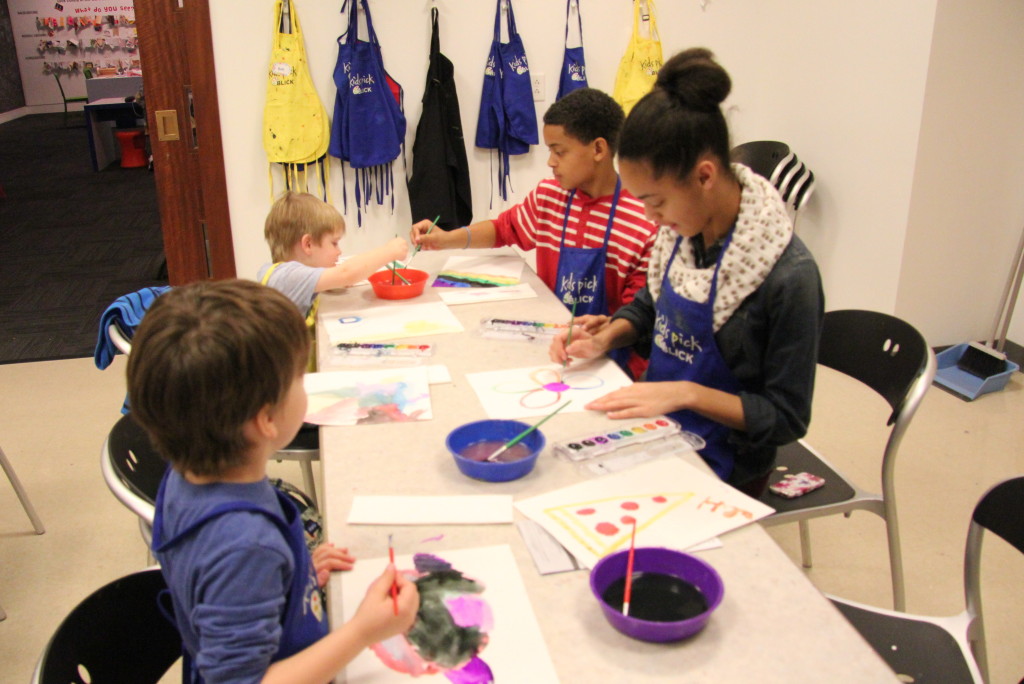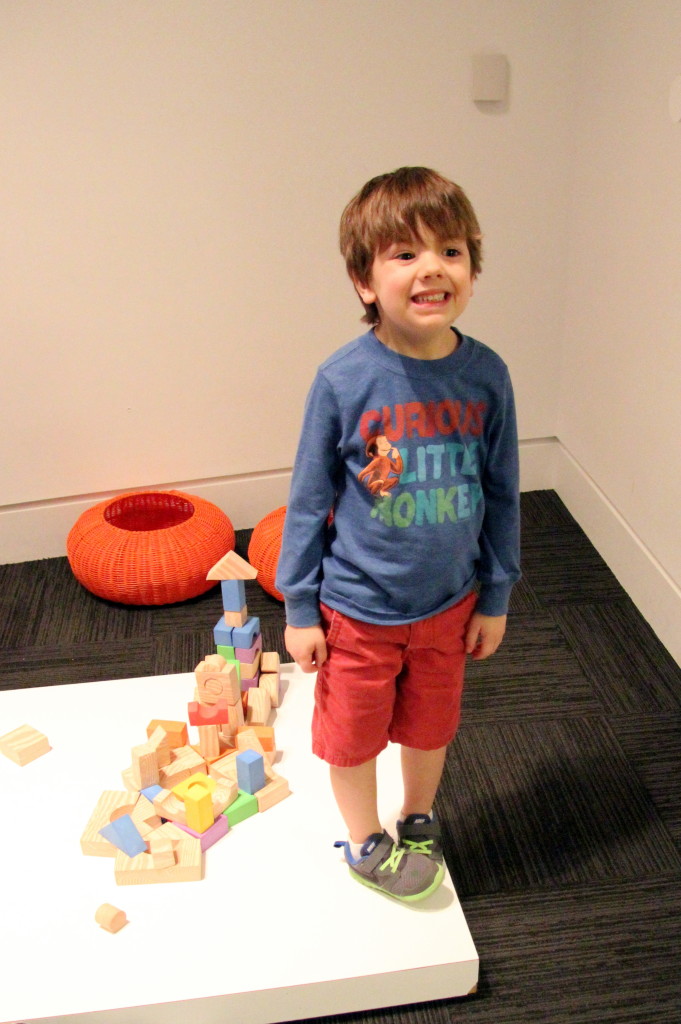 One huge, awesome lite brite!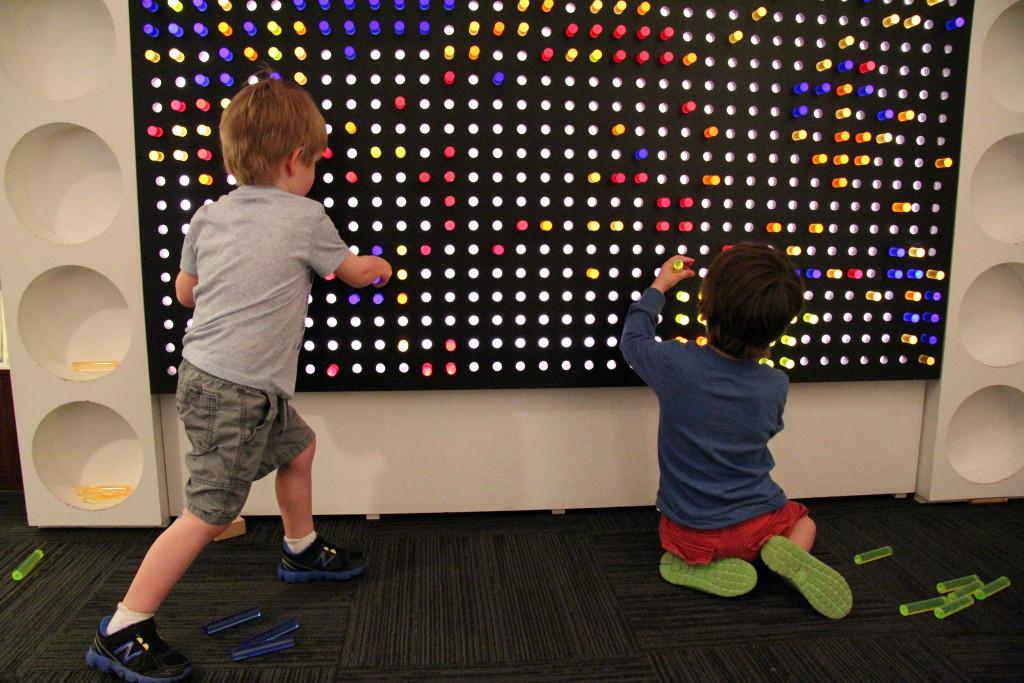 It was a gorgeous day and one of the reasons we decided to go to the IMA was that we wanted to explore the 100 Acres park adjacent to the museum. Well…that was a bust. It looked amazing, from what we could see, but there was nowhere to park. At all. So we went to a park closer to home.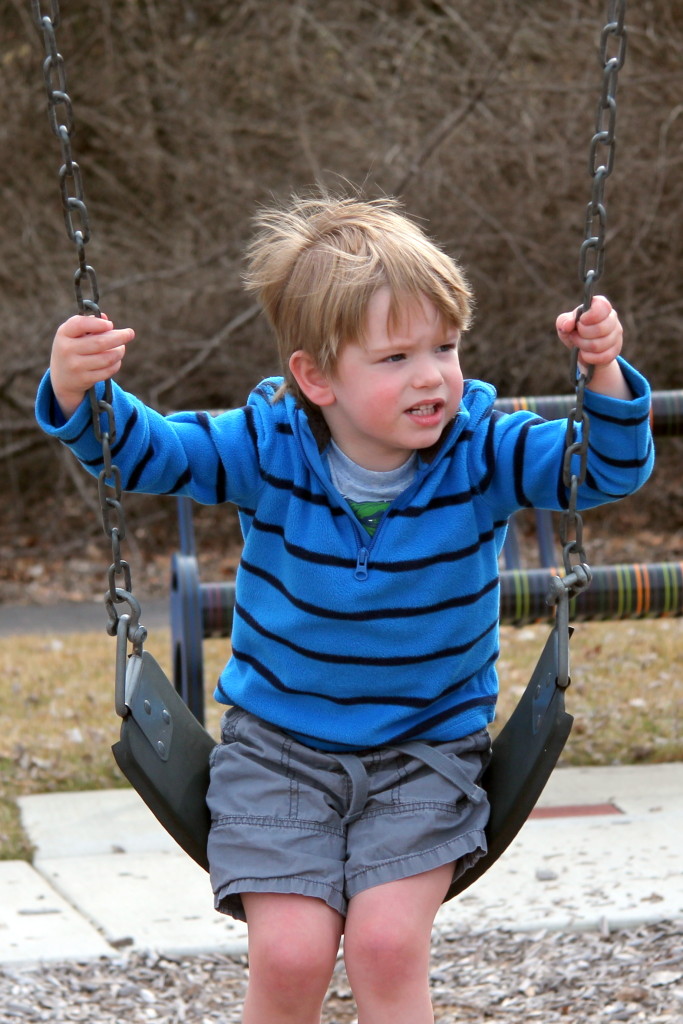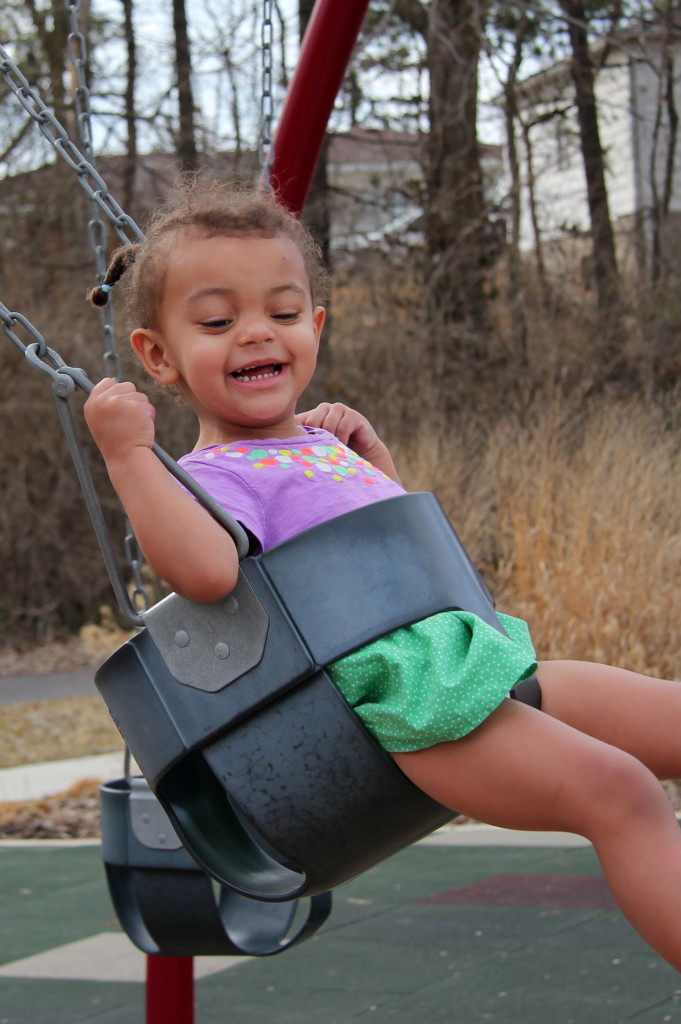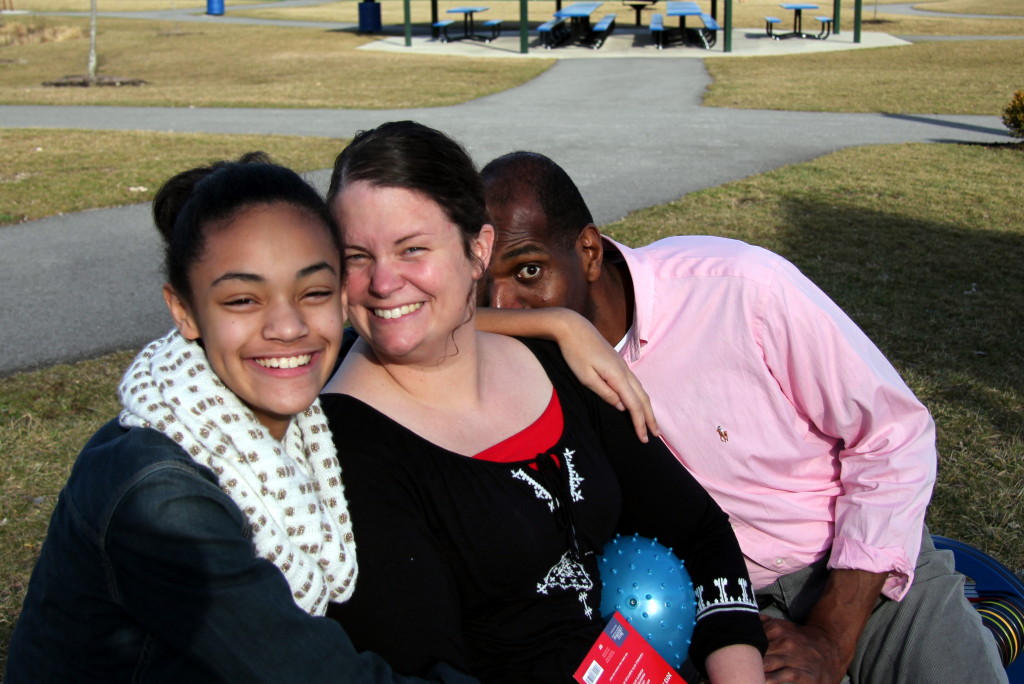 Afterwards, it was too late to cook dinner so we went to the pizza place across the street. The boys were in bed early after having their sleep schedules out of whack for a couple days.  I had to work Monday so my sister and her family met me for lunch before heading back to Tennessee. It was sad to see them go, and I'm already looking forward the next time we get to spend together.
xo,
~C~