If you were judging by this post, you'd think we only have one child – Mr. Dexter Jay. I did take pictures of Theo but they just didn't make the cut this time. Turns out most of the week has revolved around Dexter anyway. He's been fighting an obnoxious combination of a chronic skin rash and some kind of staph bacteria…they seem to feed off of each other. He scratches the rash and breaks the skin. The staph goes straight to the broken skin and infection sets in. He's been on several antibiotics in the past 2 months and I've lost count of the doctor appointments and follow ups. We ended up in the ER this week and he was admitted for a day to get some strong IV antibiotics for the Cellulitis. What a whirlwind. We are glad to be recovering and out of the hospital now. Thankful it wasn't worse.
113/365: Thursday, April 23rd. My sweet little babe. I just love his smile. I just want to protect him and keep him healthy and predict the future so that I can prevent this crap from ever happening again.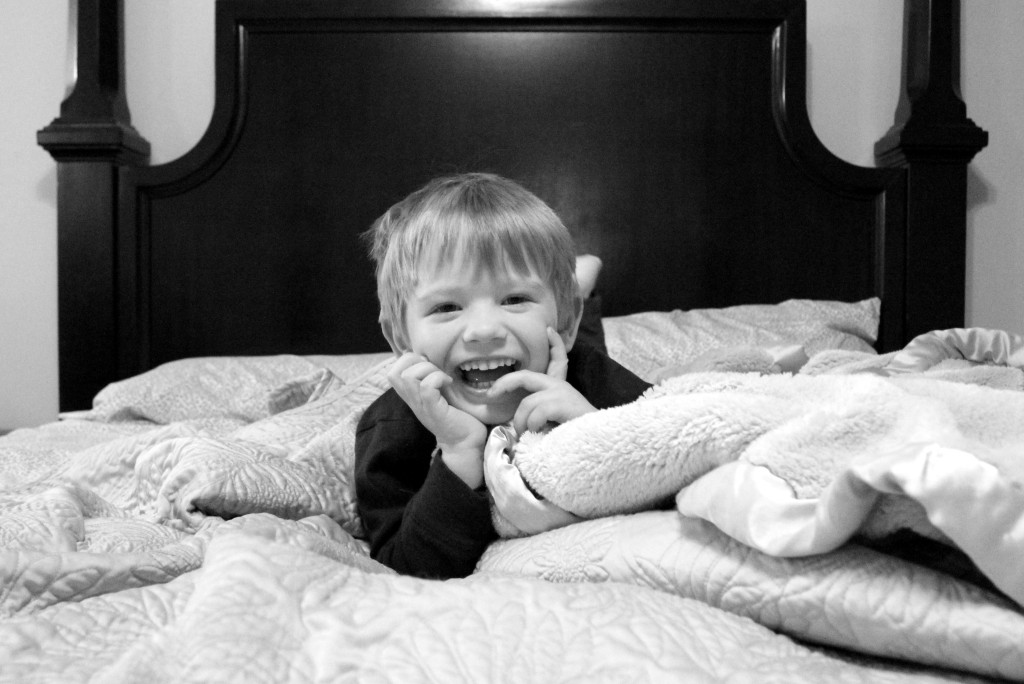 114/365: Friday, April 24th. Fun friend dinner night with Layton.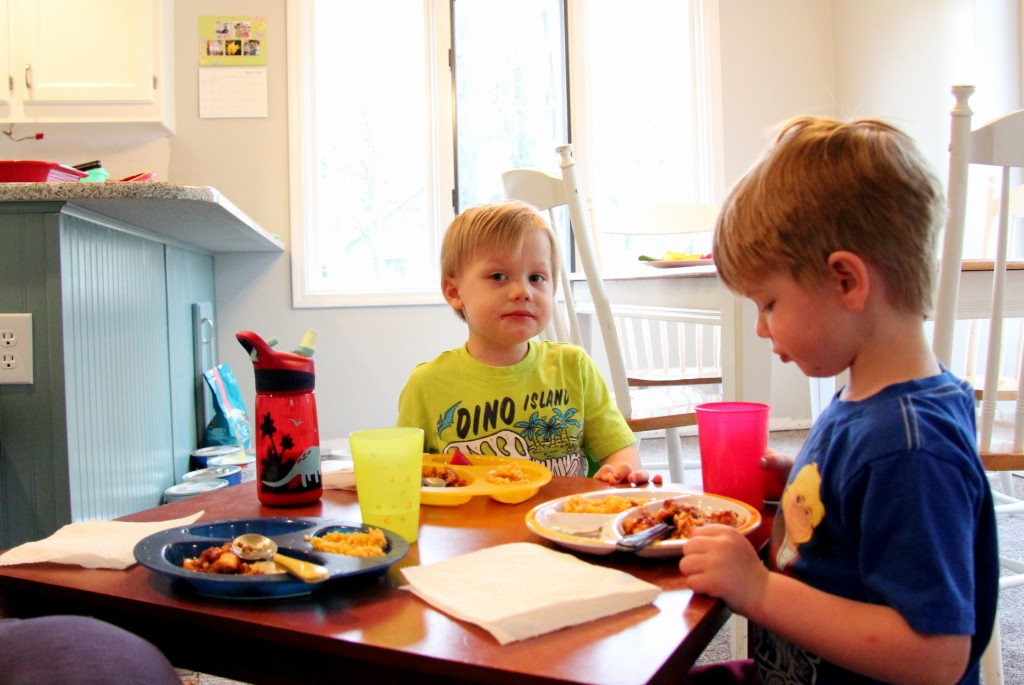 115/365: Saturday, April 25th.  HOLY CRAP there's a tile backsplash in my kitchen…a day I have been dreaming of for almost 3 years. Now to get it grouted … this week's fiasco derailed our progress. Layton's dad came over and spent all day helping Ryan put the natural stone backsplash up and I am obsessed with it. I can see an end in sight to this painstaking kitchen remodel!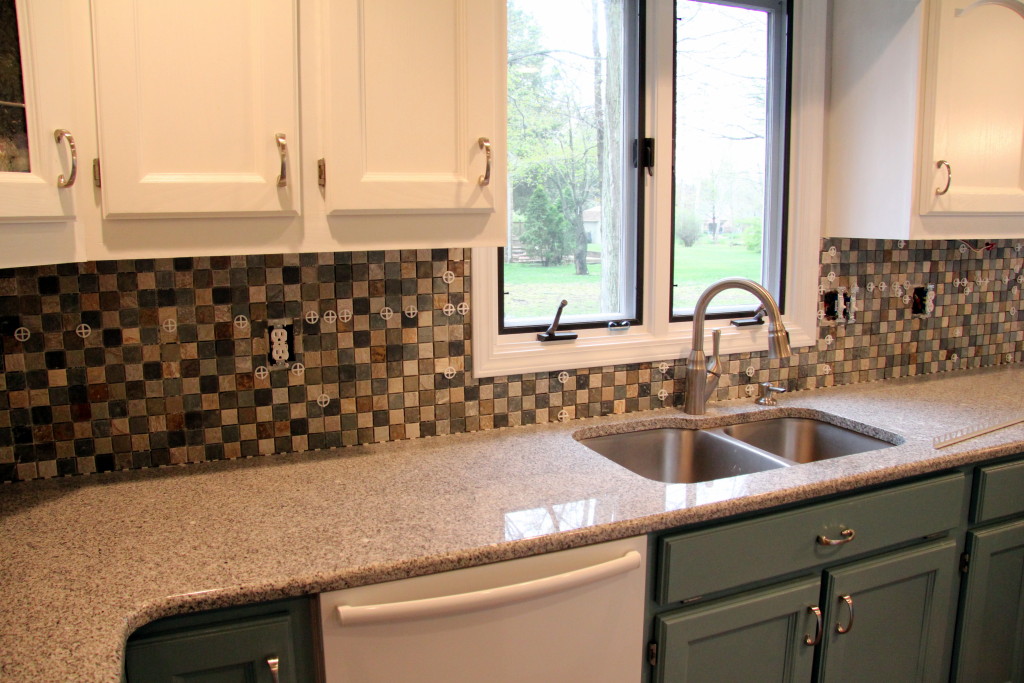 116/365: Sunday, April 26th. I had a lot of good photos from Sunday but I couldn't pass up this photo of yummy tomatoes, cheese, and cilantro that I chopped up for a southwestern pasta salad as the afternoon sun poured in through the kitchen window. Reminds me so much of SUMMER.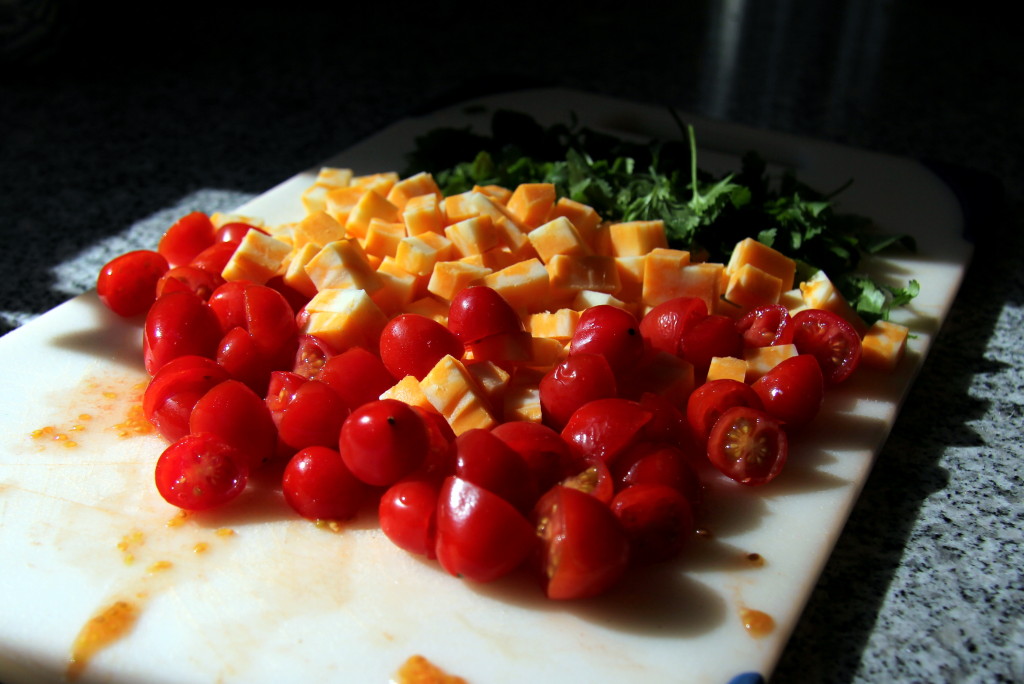 117/365: Monday, April 27th. After my class at the gym, I realized I had not taken a picture yet. A beautiful sunset was in progress so I was trying my hardest to get somewhere pretty to get out and take a picture. I discovered that the sun lighting up the trees in the background made for a much prettier picture than the rainbow colored clouds in the sky.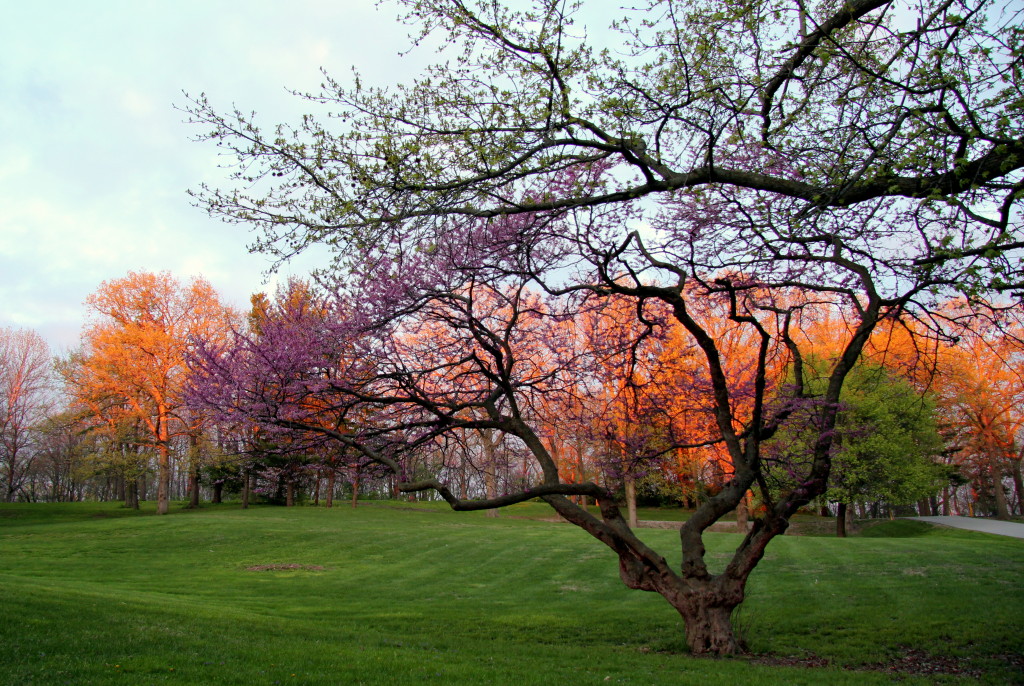 118/365: Tuesday, April 28th. This was the night I noticed that a red spot on the inside of Dexter's right thigh looked bigger than I remembered it looking the night before. I decided to take him to the doctor the next morning. 
119/365: Wednesday, April 29th. We did make it to the pediatrician at 830 Wednesday morning, but the infection was spreading rapidly and 12 hours later we found ourselves at the children's hospital ER. As you can see, Dexter was not happy to be there. At this point he was very uncomfortable and desperate for relief. Breaks my heart.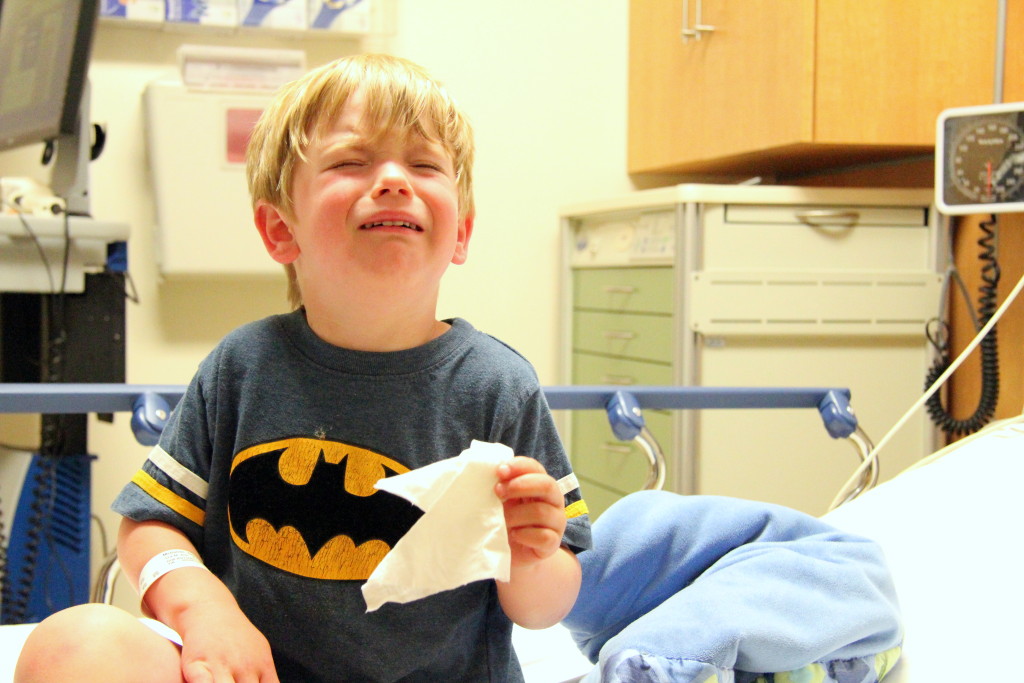 If I had to choose a "favorite" from this week of photos (which wasnt's a bad week up until the last picture you see here), it would have to be Day 113…the B&W of Dexter being silly on our bed. Do you have a favorite?
xo,
~C~
Linking up with Mindi at Stavish Stills Photography, Carrie at My Life, Our Journey, and Stephanie at Behind the Camera and Dreaming.