Before too much time gets away from me, I wanted to post some pictures and memories of Theo's 6th birthday celebration(s). I love this kid and I'm so proud of the person he already is and who he's becoming. He still surprises me every day by saying something I did not expect to hear out of his little mouth.
Tuesday, March 8th: Ryan and I were both able to join Theo at school and eat lunch with him. Sadly, I didn't realize my camera was on manual focus when it was in manual mode – such a chaotic setting to try and take pictures. Anyway…this would have been decent if it was in focus. 🙁
Theo loves it when we come to lunch at his school. He loves taking us through the lunch line, showing us where everything is, telling us what we're allowed to get, where to sit, etc. I love it too. It's fun to see him in this setting where he spends so much time and has developed so much comfort and confidence in his own abilities.
Checking the mail – he got a card and $ from my grandma, which he loved of course!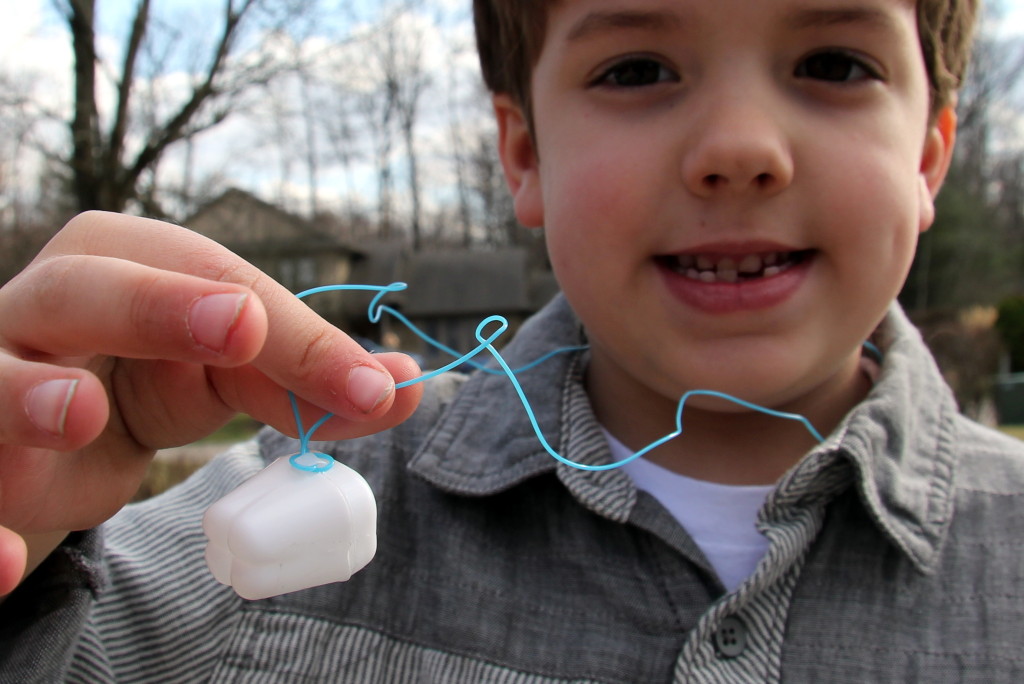 The first thing Theo said to me when he got in the car was that it was the BEST BIRTHDAY EVER because while he was working on his afternoon writing, something in his mouth felt weird so he touched his tooth AND IT FELL OUT! haha…he got to go to the nurse and get this super cool tooth necklace. He lost his second tooth on his 6th birthday! I keep meaning to post about our first tooth loss/tooth fairy experience but surprise, I haven't gotten to it yet. Anyway – he was thrilled.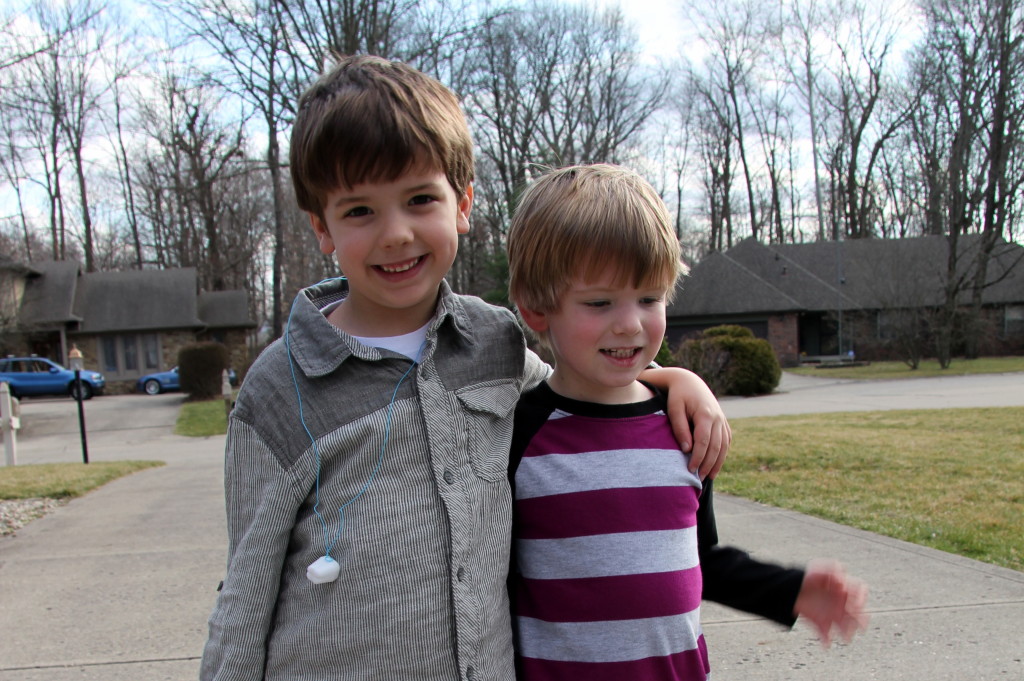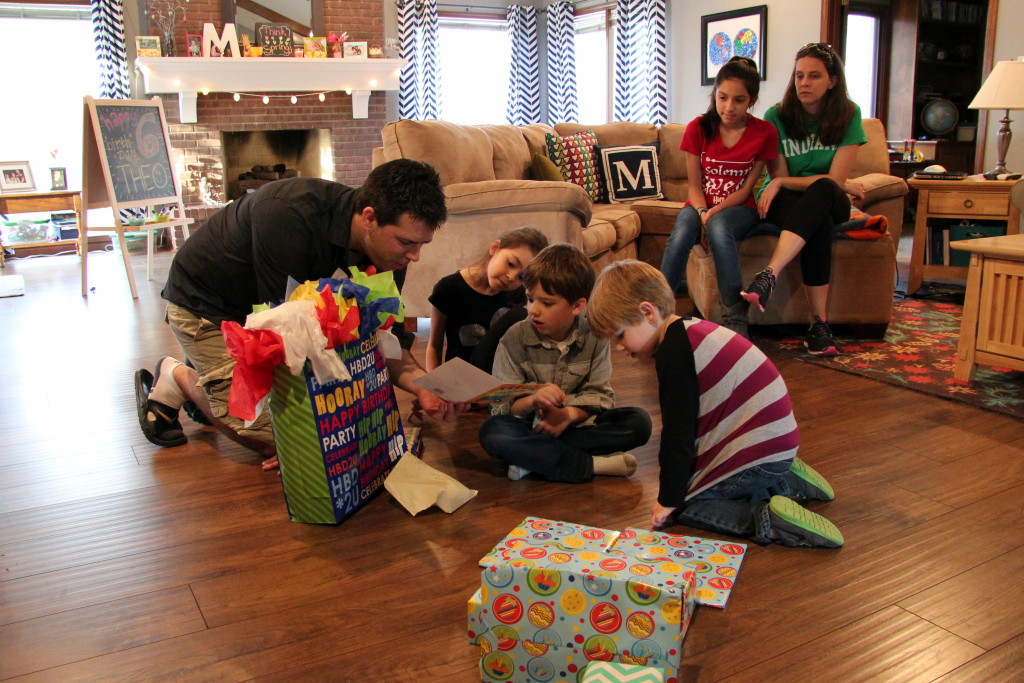 For his birthday, we had a little TACO Tuesday dinner with some of our friends and Ryan's parents. Dirt pudding with worms for dessert! We got him Disney Infinity and it has been a big hit.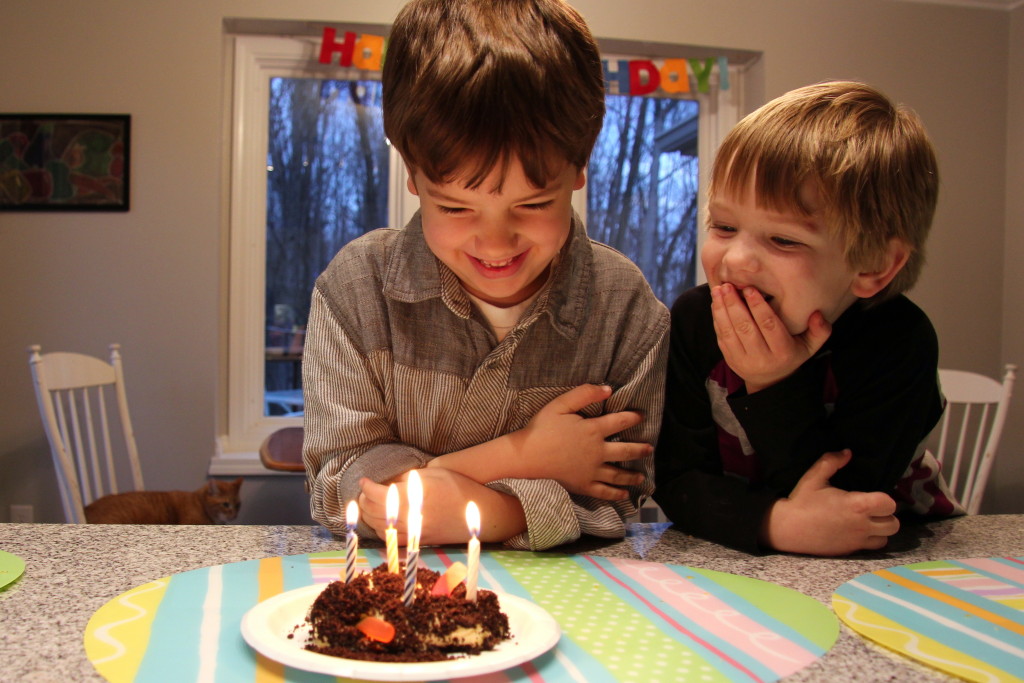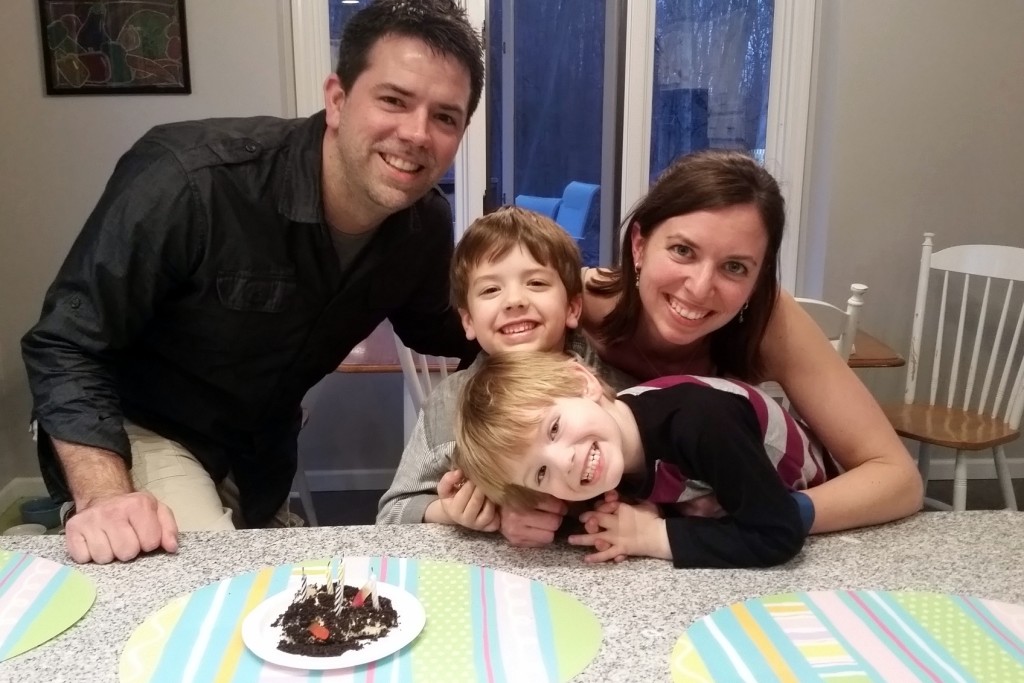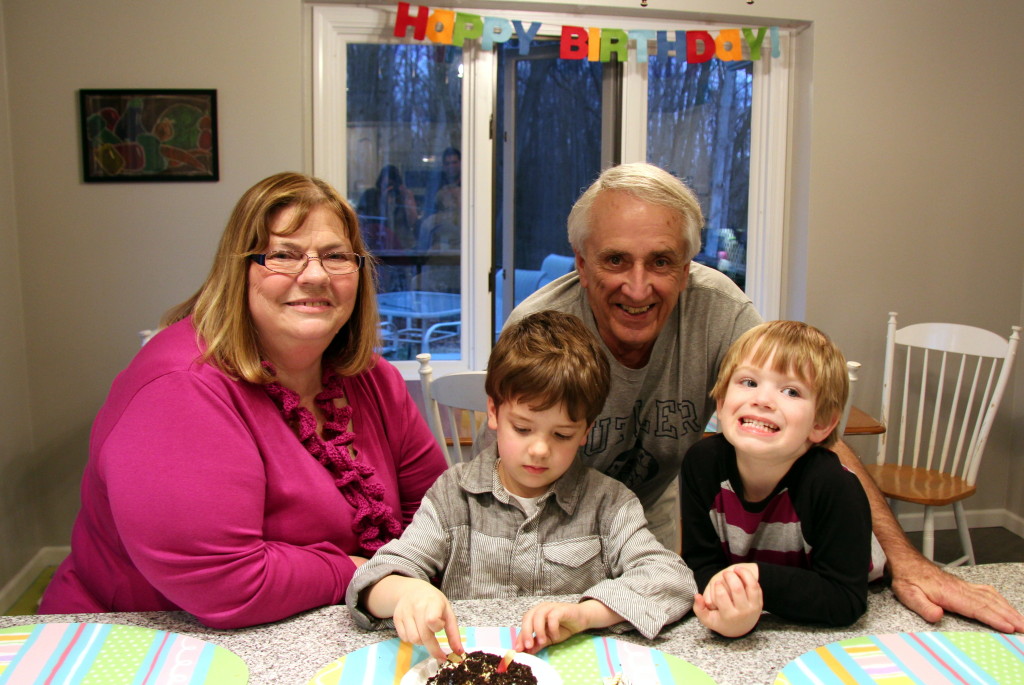 Saturday, March 12th: My sister-in-law, her husband, and our nephew rolled into town and bombarded Theo with even more gifts.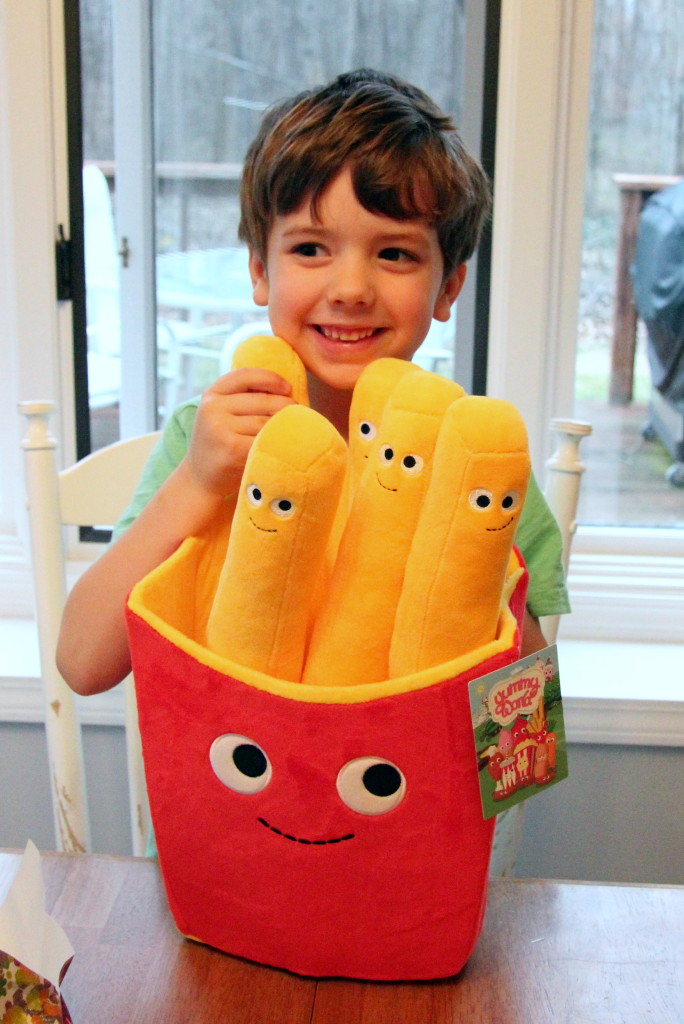 Sunday, March 13th: The day Theo had really been waiting for…his birthday party! We rented the party room at the theater and had 19 people (including the 4 of us-it was about half kids/half parents) watch Zootopia. First of all, we loved the movie! It was brilliant. Second, I was shocked at how good all the little kids were – we even had a couple of 3 year olds and a barely 4 year old there and they were all so well behaved. No one even had to get up to go to the bathroom. Afterwards we had the party room for an hour.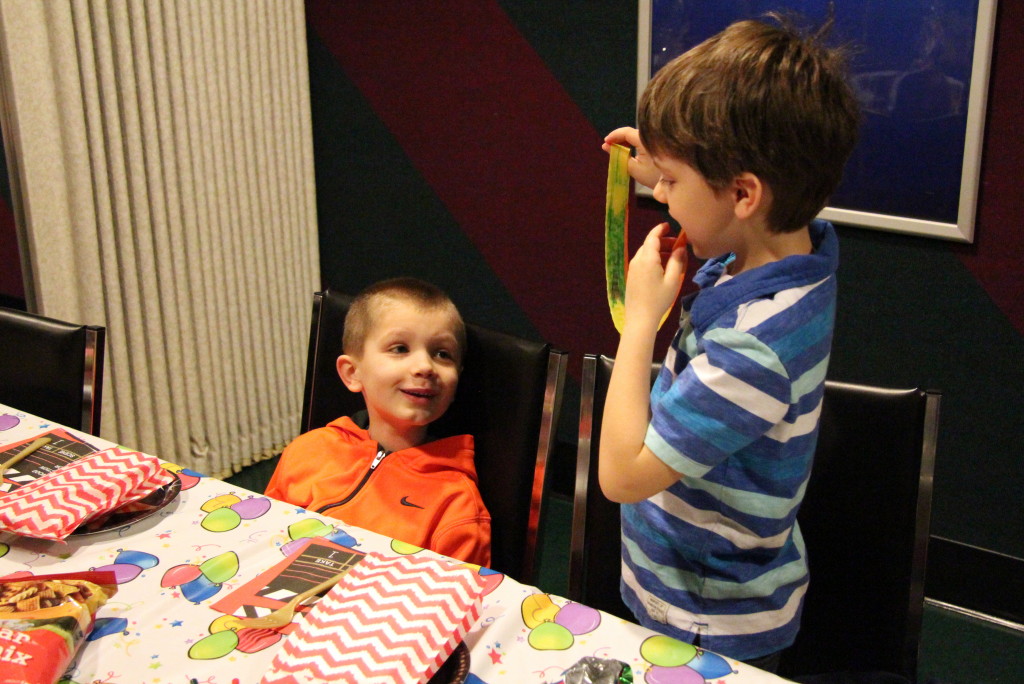 In the little favor bags, I included Zootopia coloring sheets, a mini bag of microwaveable popcorn, a cute little paper popcorn container I found at Party City, and a Fruit by the Foot. We just went with a movie theme since the party was planned a month and a half before Zootopia was showing in theaters. I enjoyed the movie theme for something a little different (and NOT a character!).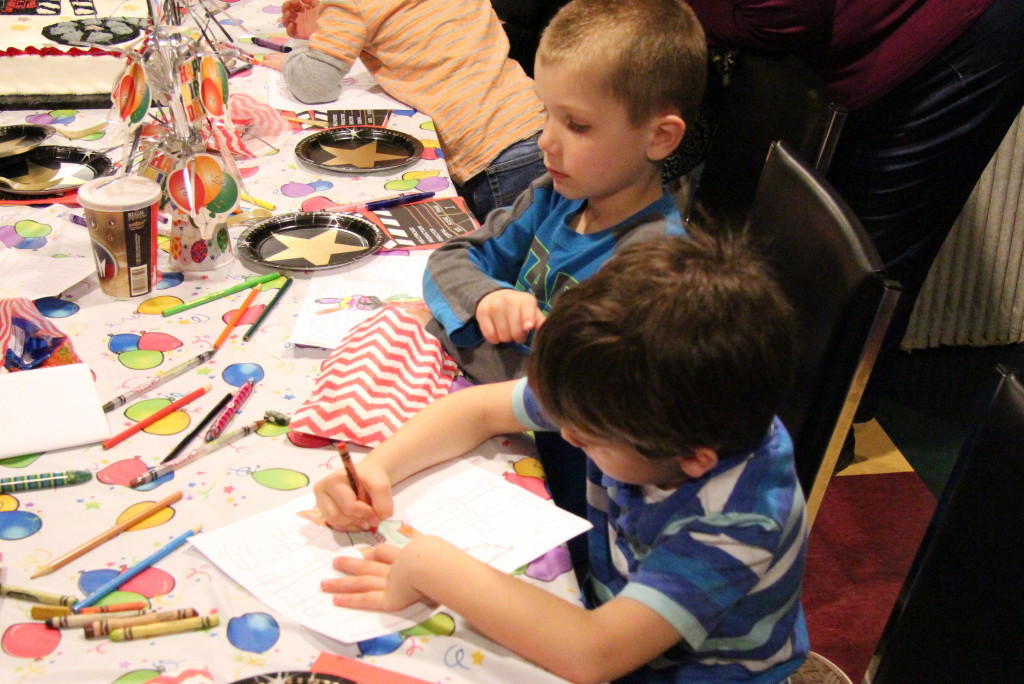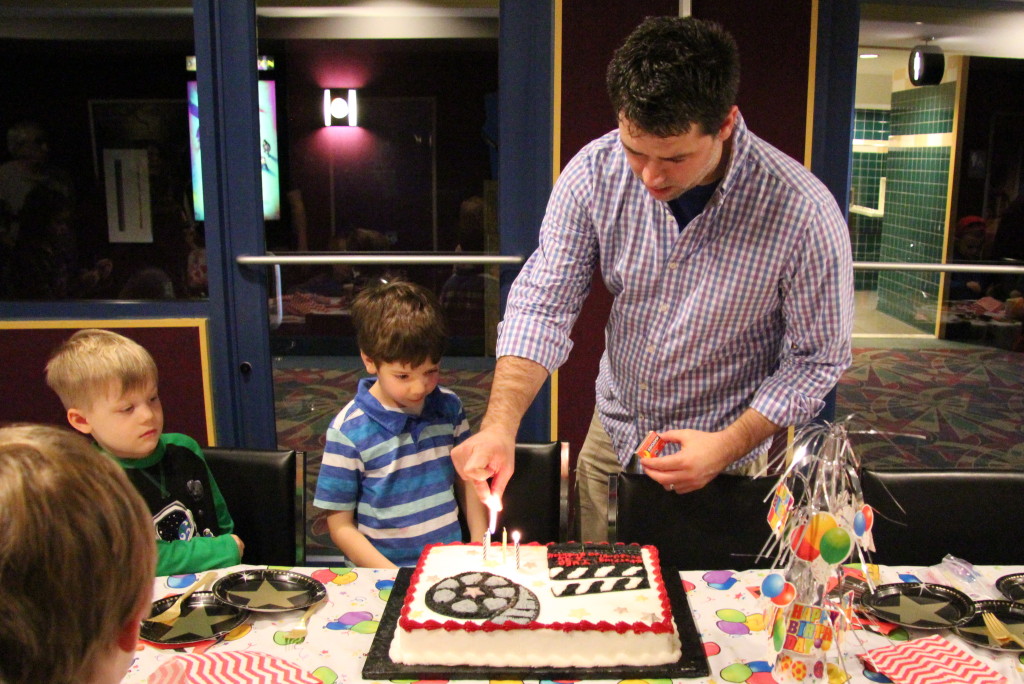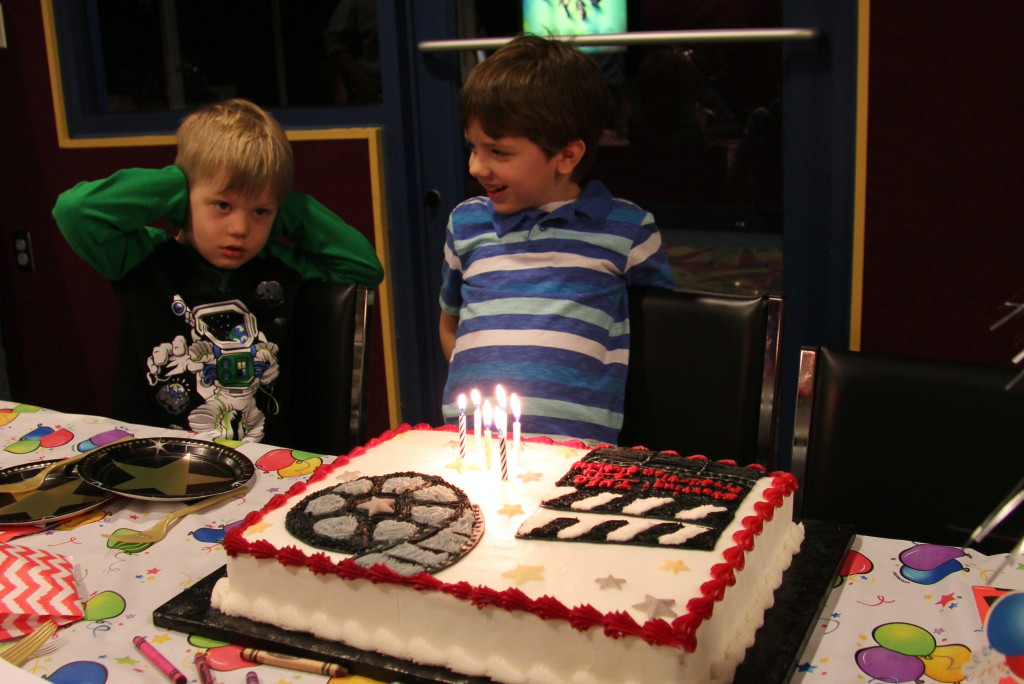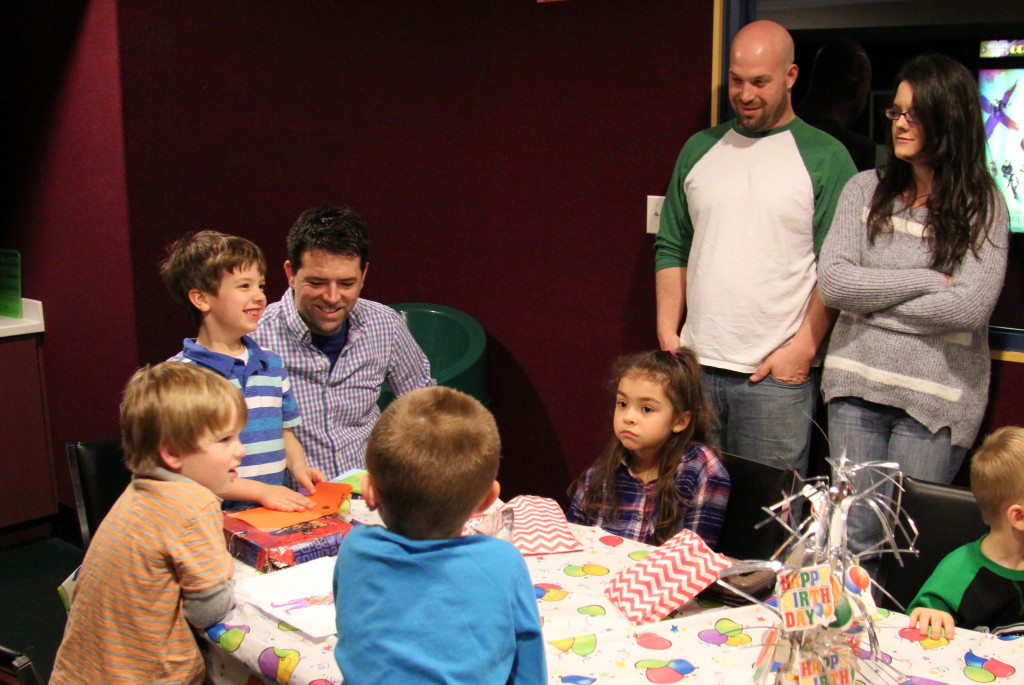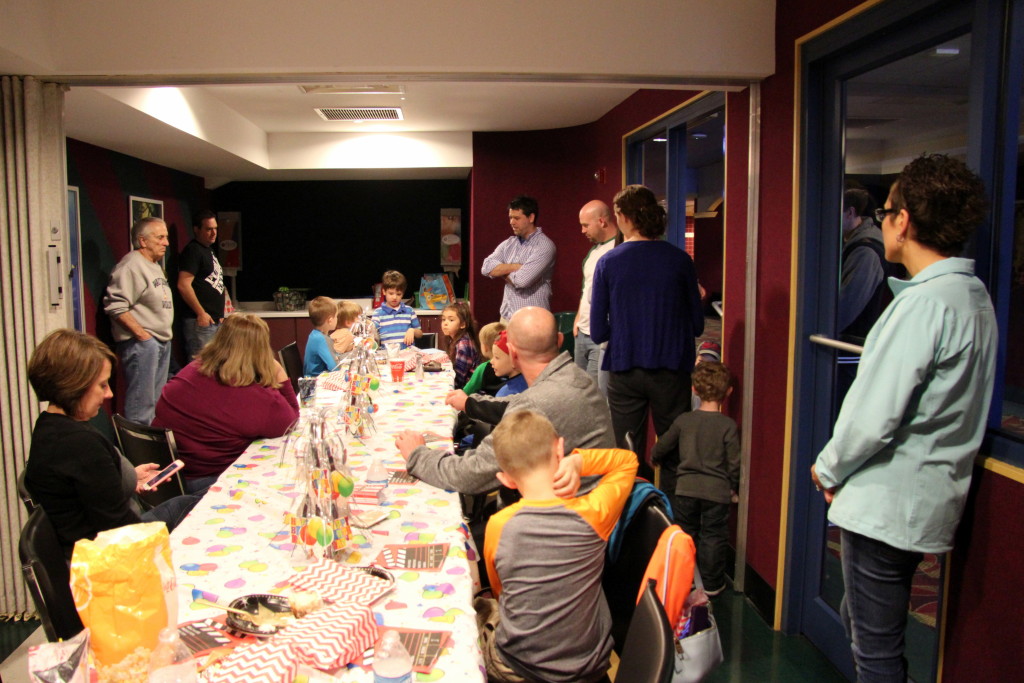 Another year is in the books – I can't believe this time next year he'll be SEVEN! That sounds so old. He'll probably only have about 3 baby teeth left, be as tall as me, and be reading Hardy Boys. Okay…maybe that's a stretch.
xo,
~C~